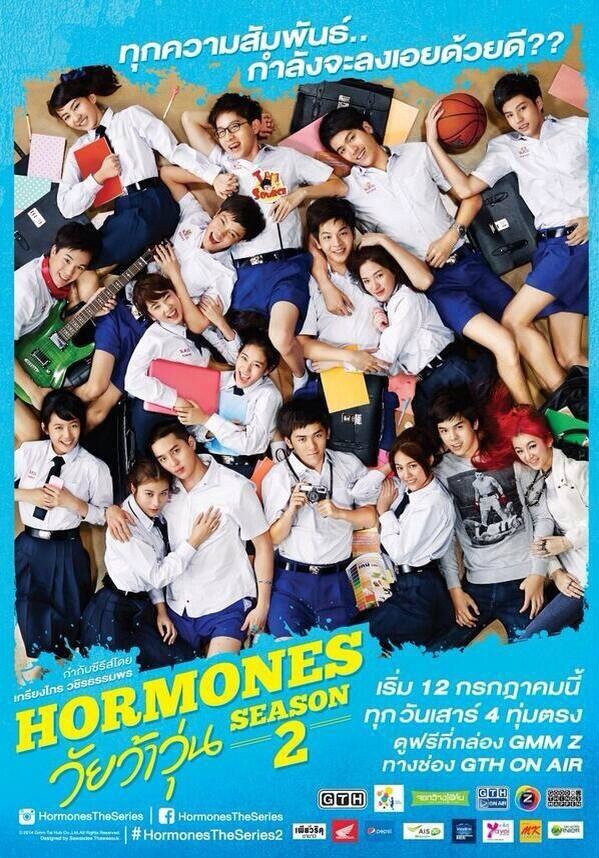 Hormones 2 (2014)
Features issues and experiences of Thai teenagers in high school such as relationship, sexuality, sex, bullying, school gang violence and substance abuse. Family issues are also gradually revealed as the series progresses.
Related Content

Native title:

Hormones วัยว้าวุ่น 2

Also Known as:

Wai Wa Wun Season 2; Hormones Season 2;
Overall

8.5

Story

8.5

Acting/Cast

9.0

Music

8.5

Rewatch Value

8.0
The first series was a bit of a letdown from what I thought it was going to be. For the second series, maybe because were were already introduced to the characters, I thought it was better. There were one or two episodes I could have done without (I'm not a fan of all of the characters so the single-character focused format of a couple episodes were painful to sit through). Other than
read more
that the ending

Story: Its a continuation of the first series. So if you liked that then you'll like this one. The only real difference is that there is a solid ending for everyone (you may not like it, but...)

Acting/Cast: I really can't complain. Even though I rated this as a 8.5 overall, I can't argue that the acting was bad. It was amazing, especially considering the racy topics. Whether I loved, hated or was just frustrated with a character it was solely because they were doing their job well.

Music: Cute and fitting. And when the actors sang or the band played it was believable and appropriate for the scene and characters.

Rewatch Value: Nope. I mainly watched this in order to find out how a few of my favorite characters would end up (hopefully together!) so it was hard to really get into everyone and truly appreciate the drama as a whole and it never really won me over fully. But (depending on who you find yourself liking) there are some VERY funny and rewatchable scenes.

Overall: It was ok. Better than the first, but still left me wishing for a few different endings.