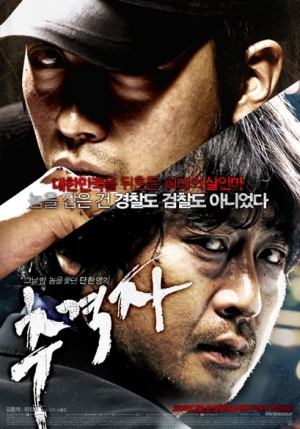 The Chaser

(2008)

Ex-cop turned pimp Jung-ho is irritated because his girls keep disappearing without clearing their debts. One night, he gets a call from a customer and realizes the phone number matches that of the calls the missing girls got last; something smells fishy, he believes the girls are being sold in the human market. He sends Mi-jin with a plan to capture the suspect thinking this involves the world of human trafficking. But read moreafter not being able to locate her, Jung-ho becomes more suspicious. Jung-ho's hunt begins, and what he finds is a truth more electrifying.
Native title:

추격자

Also Known as:

Chugyeogja;
Overall

10

Story

10

Acting/Cast

10

Music

10

Rewatch Value

9.0
The Chaser is the kind of film that will most likely go unnoticed because of its lack of action, and modern execution of storytelling. As Roger Ebert says in his review; it is the type of film that reminds us of Hitchcock, and the days when suspense and drama was more exciting than a bunch of men playing stunts and trying to make us believe it is possible.
The Chaser is a
read more
contrived, and manipulative story, which brings us to a clearer understanding of police bureaucracy and corruption. It is not the kind of film to enjoy with a sensible heart, but it will grip you and make you wish reality wouldn't be so grim.

No matter how I write this review, I know I will not make this film justice. There are so many things to address in this story, and I don't have the confidence to answer all questions without messing up my credibility as I go. I might be too mushy, or seemed too biased as I admire this film with all honesty. But I will do my best.

What to expect from The Chaser?: With a well written script, and a rookie director (Na Hong-jin), you will get drama at is best, mixed with suspense, and a dash of British humor.

The story is no doubt well writing. Its an act at manipulation, it will grab you and play with your conscience throughout the whole film. The writers have given the audience all the tools with which we can formulate our own idea of how the story should go, and what it seems reasonable that should happen given the situation the characters are thrown into. However, nothing happens like it should, and there seems to be good reasons why not.

You will find yourself immerse in Jung-ho's quest to find one of his missing girls, who he believes is being sold in the human market. With no lead on her whereabouts, and the cops putting importance on bureaucracy and the media, there is plenty of time for all sorts of ill-fated events to befall the call girl. Jung-ho at first seemed like an uncaring pimp, but gradually turns into the hero we all expect to see from him.

The attention put into character development is absolutely perfect. I believed every action taken, because it seemed genuine. Logic exist in this world, but we are not perfect.

The directing is simply stunning. Hong-jin takes you through the story with such conviction he will amaze you, that you are indeed stupefied.

There will be a chase, and there will be a climatic moment, also a conclusion. But none will have any of the superficiality we are exposed to so often we seemed to be ready for it. No embellished fight scenes, no overly acted deaths, and no open endings. No, there is no sequel to The Chaser. The story ends here! What there will be is a realism so hard to deal with, you might want to have a lighthearted comedy lined up.

All in all, The Chaser is not claimed to be one of Korea's number one film in recent years for no reason. If you are a true lover of suspense, this one is definitely a must watch for you.

All my ratings are 10 except for re-watch value, as it is a suspense, and it will not have the same effect again. For me, it does not matter; when a friend asks me for a recommendation, I know it's time to watch The Chaser.
Overall

7.0

Story

5.0

Acting/Cast

7.0

Music

7.0

Rewatch Value

3.0
Chaser is a good movie with a weak story. Before I say bad things about the story I must confess I am a little confused.If the motive of the movie was to thrill and entertain people than it failed, but if the motive was to give a message, well it shows pretty good how the police force works in Korea. I think the idea of the story was actually pretty good and
read more
that was what attracted me but it was full of gaps and voids, that it lost its credibility. I found myself many times saying that a police investigation definitely can not be like this, and I am not talking about the rude behaviour, more like the system and logic of it. The acting on the other hand was pretty good. It was not gorgeous, but it was well done. There was not a remarkabe soundtrack as well but the background music was also fitting. What I really liked about the movie was the shooting. The dark colours, setting, lights they were considered together. Again they were not gorgeous but it was like they all matched together so the filming was convincing, but there were a few unnecessary and long scenes. To sum up Chaser is technically a good movie with an average story. I do not think it will impress you but would probably pass your time.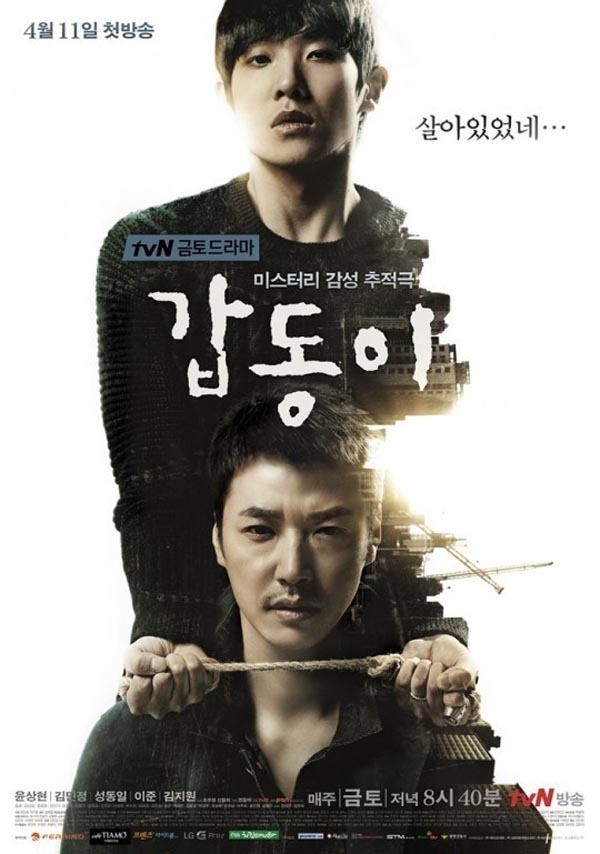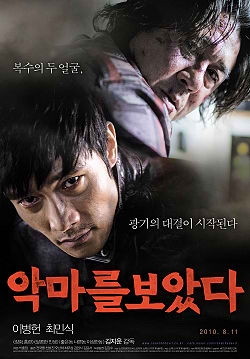 This movie was a big hit in Korea that is all about "a psycho and killing" the story was brilliant and the acting...