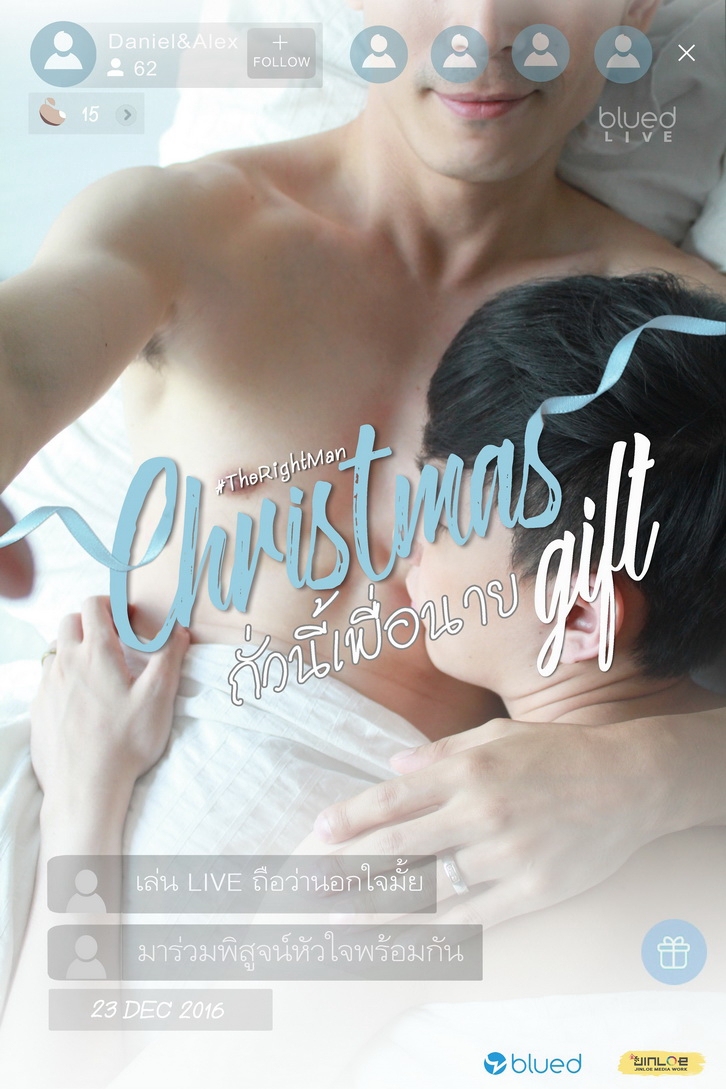 The Right Man - Christmas Gift

(2016)

Alex and Daniel are a couple living together for two years. They were happy until the moment when Alex starts to pay more attention to work and the other decides to venture into the Internet...
Overall

8.0

Story

7.5

Acting/Cast

7.5

Music

9.0

Rewatch Value

7.0
STORY: Short slice-of-life with a gay, married Thai couple. The story was very good and realistic. The moral: Relationships take effort to maintain and this was a good reminder of that. The ending is so sweet.
ACTING/CAST: I think the actors had good chemistry.
MUSIC: I loved that end song and the music in general.
REWATCH VALUE: (UPDATED) Well, since I went through the trouble of resubbing the entire video and post
read more
it in 1080p...I've seen it a lot. Still sweet. Check the comments section for the link.

OVERALL: I liked that the couple already had an established relationship and were mature.