If you're still experiencing technical difficulties, please report it
here
.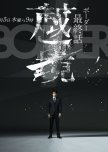 Both male lead had near-death experience with bullet stuck in their head however one is a grim reaper whereas the other is a police who can communicate with the dead to solve cases.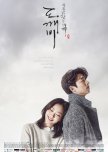 Black *sounds* like a story similar to the Grim Reaper's romance in Goblin. Both are Fantasy Romance. Immortal falling for human love stories. One forgets the other...
**Edit - Black is totally different to Goblin, but the Fantasy, Romance genre remains. Both are also about supernatural entities on Earth and interacting with humans.