If you're still experiencing technical difficulties, please report it
here
.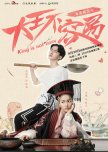 - Both have bubbly feels
- The main female leads are older than the male lead
- Somehow both are going to go to the "future" at one point
- Everything is going as planned in both of the dramas until the ending couple episode is crazy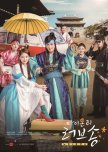 Also, you will love it Fantasy Time travel with a lot of funny moment and fluffy romance :)
Great chemistry of both main lead.
Well acted character and you will never be bored every episode is enjoyable. You will want to watch it again because of the story is amazing with a happy ending.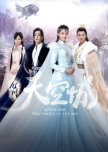 Both dramas have a similar type of genre with cute and passionate romance alongside with actors portraying a similar role. The male lead here is a prince, meanwhile in Novoland the male lead is a Emperor. Their personalities are very similar as well. Although Novoland has a bit more of a high fantasy plot, both are definitely light and easy to watch dramas!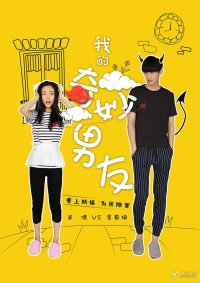 Both are fantasy dramas Both have adorable, somewhat mischievous leading ladies.
Both have an element of the couples uncertain future, since they "from two different worlds." One is literally a different world and the other is figuratively, but that fact threatens the happily ever after of both couples.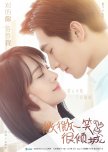 The leading man, in both dramas, is sought after by many women but he show zero interest in any, until he meets the leading lady, who is like a breath of fresh air. The leading lady, in both dramas, are adorable, energetic, and independent.
The leading man is decisive and is the pursuer. Since the leading men in both are irresistible, the leading ladies fall easily for their good looks and charm.
Even though Love O2O is not a fantasy drama, it does have a fantasy element, with the video game they play. The game element also allows this modern day drama to include a bit of the traditional Chinese clothing and hair styles.
Main differences: Be aware that in The Eternal Love there are some really cheesy special effects.The Eternal Love has a backdrop of Royal politics/Sorcery.
Love O2O has a back drop of social media/College-life/business.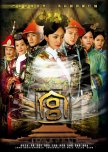 Time traveling from modern times back into ancient times into a palace girl's body with princes' falling for her.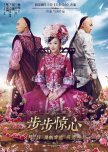 Time traveling from modern times back into ancient times into a palace girl's body with princes' falling for her.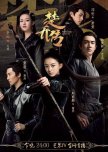 Both dramas are surprisingly good.
The cutie Yue Qi from princess agents is the male lead in the eternal love.
The eternal love is a mini online series that can save y'all from the drama slump after watching princess agents.
Cuz we are all so tired out from Yu wen yue and Xinger's slowly brewed romance. The romance in the eternal love is like instant coffee. It will make you swoon cuz Yue Qi is about to teach his Yu Wen Yue how love is suppose to be done.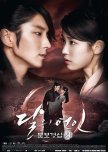 Nous avons une femme du monde moderne qui se retrouve coincée dans le corps d'une autre, et qui cherche à retourner dans sa propre époque.
- elle doit s'adapter à l'époque,
- elle doit faire face aux sentiments de deux hommes,
- elle a un caractère complètement différent,
On pourrait dire que ''The Eternal Love'' est un mélange entre ''Oh My Ghost'', ''Splash Splash Love'' et ''Moon Lovers''...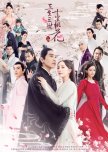 the story is very different and much lighter, but the main couple's romance is really cute.. i find myself smiling when their cute scene started.. hahahaha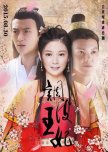 time-travel
unruly princess
romantically involve with a prince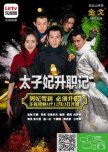 These 2 dramas are similar in that it features a modern person who time-travelled to the past. Both have the modern person acting as the wife of a prince and the princes only begin to look at their wives differently after the switch. Only difference is that Go Princess Go features a man in a woman's body and The Eternal Love has 2 souls residing in the female lead's body. Lots of modern references makes the story fun and does not take itself too seriously.
Both dramas feature an aloof prince whose heart is slowly softened by the female lead. Both Sheng Yi Lun (Go Princess Go) and Xing Zhao Lin (The Eternal Love) pull off their roles very well.