If you're still experiencing technical difficulties, please report it
here
.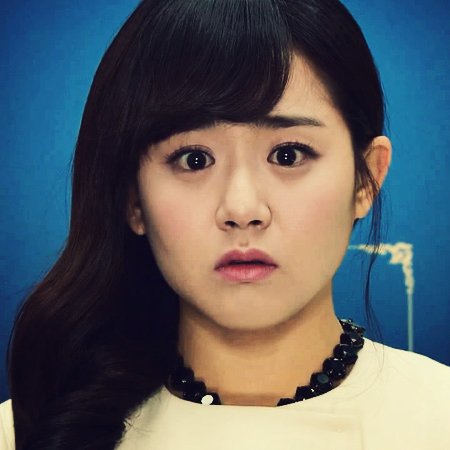 Cheongdamdong Alice Episode 7
The Truth Is Revealed
---
---
With Seo Yoon Joo's coaxing in the matter, Han Se Kyung decides to abandon her feelings of love for Kim. In the meantime, Kim decides to come clean with his feelings for her and invites her out. Things turn sour for him as she rejects him, even though she feels the same way. Ah Jeong and Moon still feel anxious about what they told each other while drunk and Kim questions him about it. To avoid further rejection from Han Se Kyung, Kim decides to reveal himself as Jean Thierry Cha.
Cheongdamdong Alice Recent Discussions
Cheongdamdong Alice Episode 7 Reviews
Anyway, now how Se Kyung will be? Things will be easier for her I guess... The White Rabbit is also the person she loves
Was this review helpful to you?
How come when Se Kyung enter the elevator it's side by side and when they come to the top it's side by side?
Which is kinda hard when you've never seen the bloke.
This episode is kinda hard for her. She finds out the best possible news: the guy she loves, poor Secretary Kim, is actually the CEO of Artemis. Theoretically, her life has gotten a lot easier. The guy she's fallen in love with is rich!
But this also devestates her. Now, she thinks it's obligatory to merge the two together, and reel in the man she loves. Which is stupid, cos he loves her already!
But somehow...
Tricking him...
Even though her feelings are genuine.
I don't know. Pure speculation on my part. Must watch TV! Great soundtrack. Very funny moment when Seung Ho is running towards the lift, and Tommy Hong sees Secretary Moon chasing after him.
LOL.
Was this review helpful to you?
Han Se has fallen in love with the secretary, but knows in the back of her mind, she should be reeling in President Jean Thierry Cha like a fish.
Was this review helpful to you?
The beginning was so awkward for both of them XD PSH is ridiculously funny in his attempts to kiss her. I loved every second of it
Was this review helpful to you?
this episode was important for two reasons.. First both have now realized that they've fallen for each other(and they kissed)and secondly, se kyung knows secretary kim is CEO. but what awaits is even more dreadful. Seung jo is going to confess with a honest heart and ofcourse they're going to be misunderstandings all thanks to tommy hong! i dont want to see seung jo heartbroken!
Good thing is, Se Kyung knows she's in love with Seung Jo and not President Cha. Prove yourself more Se Kyung! Before Tommy Hong intercepts it. :)
Was this review helpful to you?
Woah! I didn't expect it to be this early. Han Se Kyung knows but I'm dying to know if Secretary Moon also heard something from Choi Ah Jeong. Judging from the next ep, it seemed not because Cha Seung Jo wasn't angry. Oh no! If both of them had fallen so hard in the middle and Se Kyung dragged the White Rabbit thing for so long, I'm already broken-hearted for Seung Jo. He was trying to heal and starting anew but another hurtful experience will occur, worse the same thing he experienced in the past.