If you're still experiencing technical difficulties, please report it
here
.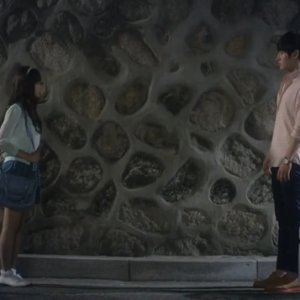 Monstar Episode 11
Ep.11 "I Love My Friend's Friend"
---
---
Jung Sun Woo can't help feel saddened that his first love is interested in someone else. A producer from JDC scouts the school for a band battle, and sets up a rematch between the Color Bars and All For One, but Yoon Sul Chan has his group's comeback to worry about. 'Adam' ahjussi (Han Ji Woong)'s past is revealed, and Yoon Sul Chan confides in Min Se Yi about how his friendship with Jung Sun Woo became tarnished. Min Se Yi makes her decision between Yoon Sul Chan/Jung Sun Woo.
Monstar Recent Discussions
Monstar Episode 11 Reviews
Was this review helpful to you?
I am so glad this episode finally started to put everything into play for all of them. I am so glad that Se Yi finally admitted that she likes Sul Chal to Sun Woo, she really needed to nip his liking in the butt, although sad she gave him a good date to remember. Maybe now Sun Woo will pay attention to Nana, who really loves him. The rest of the cast are finally becoming friends & support each other. Sul Chan also finally kind off admitted his feelings & is understanding himself more. I CANNOT WAIT for next week! The battle should be epic & of course there should be a couple kisses (SC & SY, Nana & SW). Friday can't come soon enough.
Was this review helpful to you?
We got to know a lot of things in this episode!! It showed us how deep were the scars in everybody's heart. Really hated Eun Ha at the beginning, after all Sool Chan did for her last episode she being all anti fan was so uncalled for. I just hope we see a nice ending next week, I certainly enjoyed the ride so far ;)