If you're still experiencing technical difficulties, please report it
here
.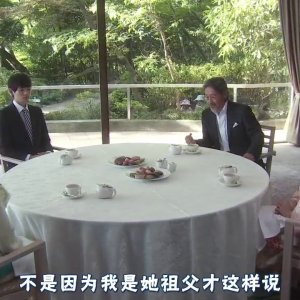 Itazura na Kiss - Love in Tokyo Episode 14
A Fork in the Path of Love
---
---
For the good of the company, Naoki agrees to go to an arranged meeting, where he meet the beautiful and lady-like Sahoko. Kotoko and Yuko along with Mrs. Irie pair up to try to ruin the meeting, but their plans fail. Over time Kotoko realizes how nice Naoki is being to Sahoko, and realizes she has no future with him. She decides to once and for all give up on Naoki, and agrees to go on a date with Kinnosuke.
Itazura na Kiss - Love in Tokyo Recent Discussions
Itazura na Kiss - Love in Tokyo Episode 14 Reviews
Kin-chan is the best suitor ever. I almost wish he had a chance with Kotoko, he is just so sweet. I am glad Kotoko at least gives him the pleasure of a date. It is just a date, not an omiai!
I like that Matsumoto-san allied with Kotoko, I always like when the rival befriends with the heroine.
Was this review helpful to you?
The weakest episode so far. I just can't stand the whole marriage meeting, and although I see that Naoki is sacrificing himself and that he is unhappy about it, his words to Kin-chan, saying that he could have Kotoko and at the same time, breaking Kotoko's heart, was too much. This is the first time he really hurts Kotoko, and anyone hurting my little daughter is an ass.
I had a great laugh in the part where Matsumuto and Kotoko where trying to mess up Naoki's date but end having many water accidents LOL
Was this review helpful to you?
The most annoying part and it seems like it will continue the next episode. Apparently Naoki is a real cold hearted person but deep down he's very tortured and doesn't want to do this. At least, he gave Kin-Chan a chance and now, Kotoko should be able to completely give up on him (before the epic confession of course). I liked the way Yuki opposed the marriage and wanted his oni chan to be with Kotoko "But Oni-Chan the person you love is Kotoko, right?", way to go Yuki just wake him up.
Was this review helpful to you?
I agree with the other reviewers about the Mum. She's a bit much in this episode. I never liked this scene in the other versions either, so I was half hoping they'd just skip it completely. But Kotoko at the end, and Kin-chan, were both great, and Naoki's little bro is so supportive and loves his brother so much, it's very cute to see. Naoki is being an idiot.
Was this review helpful to you?
The first part of this episode had me so embarrassed that I almost had to stop watching. Sometimes the farcical, cartoony vibe works, but at this point in the story it didn't. The mom goes way to far in this episode, to the point of making herself unlikable. (I love her, generally, so I was upset about that.) Kotoko's spying was awkward and not funny in this episode, because the atmosphere was much more serious. And, let's just be real, the spying and interfering has already been done to death. Now, for the second part of the episode, where things were less farcical, I enjoyed it more. Kin-Chan was great once again, and Naoki was obviously struggling. Kotoko really tugged on my heart strings.
Was this review helpful to you?
of Itazura na Kiss, and they are dragging it out for 3 episodes. This episode was slower than most of this very plain drama.
The story is developing well. Only sorry that there's just two more episodes left apparently, and that means it's going to end just where it gets more interesting.
Was this review helpful to you?
Kin chan is good! Kotoko and Naoki are good. The mother alone is too much this episode.
Seriously I can't wait for the next episode!!!!
Was this review helpful to you?
In this episode the female lead finally got me for good. Her acting in the scene under the tree was really great. But the best about this episode is Kin-chan. His reactions seemed so natural and I find myself rooting for him.(even though I always support the lead to protect myself from disappointments) He is not the annoying Kin-chan like in the other versions. He is a likeable and sweet guy who protects the girl he loves and wants her to be genuinely happy.