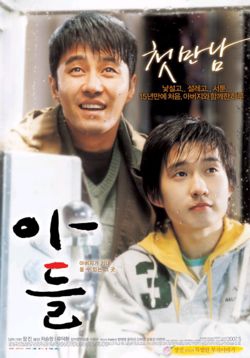 Five Senses of Eros (2009)
In this anthology film centered around the theme of "Eros," five seperate stories are presented. The main characters from each segment are connected with each other in one way or another.

"His Concern"
A man is attracted by the women sitting across from him on a train ride to Busan. He then gets off the train after her, even though its not his stop. He is then able to get her phone read morenumber. A few days later the man plans to meet the woman for the second time.

"I'm Here"
Hye Rim Ahn awaits for her husband, while hiding, to give him a surprise. Hyeon Woo Kang always worries about his wife being left alone. Hye Rim worries about Hyeon Woo because he will be left alone soon.

"33rd Man"
On the set of a movie, fresh new actress Mi Jin Kim and her charismatic senior actress Hwa Ran Park are having difficulties because of their stubborn & demanding director Jan Woon Bong. In the end, the senior actress Hwa Ran transforms Mi Jin into a sexy vixen to seduce the director.

"In My End is My Beginning"
Jeong Ha Lee learns that her husband Jae In Min has just died in a car accident while on a road trip. She then discovers that her husband was having an affair with her old high school friend Na Ru Kang. After the car accident Na Ru comes to Jeong Ha and asks to live with her under the promise of her unconditional devotion.

"Believe in the Moment"
Three couples are all high school students & close friends. None of the couples have strong convictions about their relationship. They then decide to exchange partners for 24 hours.
Native title:

오감도

Also Known as:

Ogamdo
Overall

7.0

Story

7.0

Acting/Cast

7.0

Music

6.0

Rewatch Value

6.0
It's difficult to rate this "movie" because it's not really a movie in the traditional sense of the word. Rather it's a compilation of short films which explore the theme of erotic love. Two of the stories are very loosely related whilst the other 3 are independent of each other.
Some stories were better than others in both content and acting ability. The first two were quite enjoyable and philosophical. They asked
read more
deep, thought-provoking questions that I pondered appreciatively.

My favourite of all 5 was the 2nd story. Very poignant, but also a very sweet manifestation of (erotic) love.

The 3rd and 4th stories were a bit bizarre. Think murderous wives, blood sucking vampires and lesbian loving. I liked the 3rd story the least. Though darkly comedic in parts, I found it boring and uninspired in others. The theme of Eros was not very well conveyed, in my opinion, and the acting was off.

The 5th and final story about partner swapping could have been interesting, but the narrative was somewhat nonlinear, making it difficult to keep track of who was really boyfriend/girlfriend with who.

If I had to rate each story individually:

Story 1: 9
Story 2: 10
Story 3: 3
Story 4: 5
Story 5: 6

The average comes out to about 7 so that's my overall score for this anthology. I enjoyed it while it lasted. This movie is suitable for mature audiences, but nothing about it felt gratuitous. In fact a lot of the sexual encounters were pretty PG. I'd say it's a good date movie to watch with your long term partner, if you have one.
Overall

7.0

Story

7.0

Acting/Cast

8.0

Music

6.0

Rewatch Value

7.0
ok what the hell did I just watch....... my brain was literally in over drive to try and figure some of the scences. 1st show - I give 8 really like the couple & how they met, especially the way how the guy was thinking & planning his moves. 2nd show - I give 9 still kinda lost on it but was the most deeply felt one for me. this couple was
read more
adorably yet sad. 3rd was totally crap for me. 4th very weird and the last was ok with couple switching, I probably would try that lol. anyways its ok good mix with the bad.
They both contain hot moments!!
Mature contents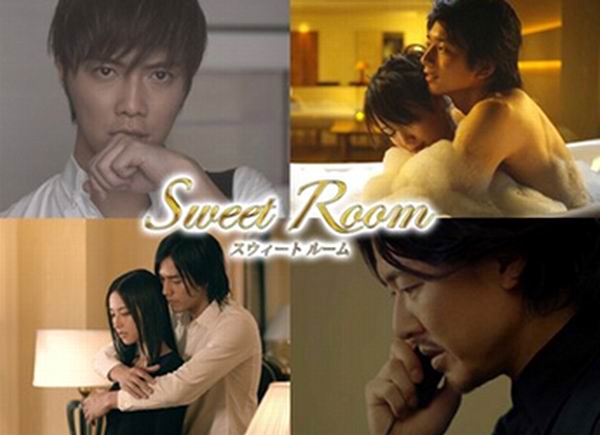 Both are anthology films about love/romance. One's Korean (Eros), the other Japanese (SR). Sweet Room focuses on the romantic whilst Five Senses of Eros focuses on the erotic. Both films are tastefully made with mostly interesting story lines. The sexual content can be rated PG.