When I first started watching dramas, I loved that everything was so different from what I was used to and that each story line seemed so original. However, after a few dramas (especially Kdramas) I realized that even though they were most definitely different from the Western television that I was used to, they all had similarities that were undeniably there in each drama. 

Nowadays, I call this disease, "KDrama for dummies". What I mean is that the screenwriters seem to use some sort of Kdrama Manual, while writing each drama.
So, here's the manual that I assume most writers use:
NOTE: This applies mostly to romantic comedies, but sometimes extends to other genres as well
KDrama for Dummies
When you write the script for a drama, you have to always make sure the following items are present.
 1.The Characters

You have to make sure to write a love square, otherwise your story will end by episode 7. The characters may vary but they have to be something like this, otherwise the audience won't like it:

The main girl: She usually is poor but still positive, a great person. She has never kissed anyone before, no matter how old is she (This is a syndrome that LisNoir named "the virgin ahjumma"). She blushes at the mention of a kiss, or physical intimacy. Even when she has a boyfriend, she hardly ever kisses him, just hugs him or holds hands with him. She's also very naïve. Always trusting anyone and putting herself in danger for the guy she loves, instead of talking about the problem, like a normal person.
(Seriously, she's THAT positive)
The main guy, who is generally a chaebol (rich), and very brooding. His family is usually the owner of a hotel/mall/restaurant... He usually has had his heart broken by a girl and he still can't get over her. He is such a hero character that if he finds out he has some problem (like a disease), instead of talking about it with the person he loves, he starts treating her like crap so that she will leave. Because doesn't want to be a burden to her.
The evil ex-girlfriend (which can be changed to "the stalker"):  She's a girl who for some reason broke up with the main guy (it usually is because she had a movie/job/tournament in America.) Several years later, she comes back to Korea regretting the decision, so she does everything she can to win over the main guy. She usually becomes extreme. The other option, where she is "the stalker" she's a girl who falls in love at 'first sight' with the main guy, and decides to have him, even going to the extreme of bribing people to accomplish it. This kind of character always has to be be extremely annoying and clingy, having no self-respect for herself and not taking "NO" for an answer. She also usually has a very plastic face.
The friend (known to have the "Daddy long legs" syndrome): The one who completes this love square of death is the guy who usually is the main guy's hyung/dongsaeng/cousin/friend. He meets the main girl when she is in a difficult situation and saves her. He then falls in love with her and becomes her "friend". Sometimes the story may vary and it can have the main girl falling for this guy first, but then she falls in love with the main guy, and just after she stops liking this guy, he starts liking her. Sorry dude, you got your chance. The purpose of this character is to make the audience fall in love with the him and feel pity for him. Nothing else, because even if he's the good guy, he NEVER gets the girl.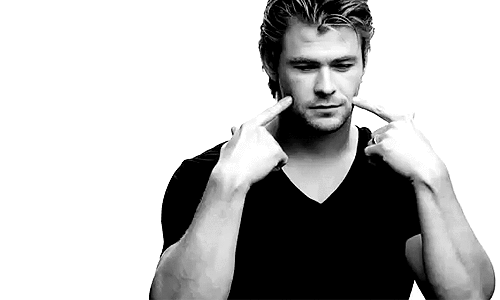 (The friend always smiles likes this, instead of the lead's trademark smirk)
The opposing witch: This usually is the main guy's mother, but it may vary to grandmother/aunt, or even someone in the girl's family (but that's very rare). This character usually does everything she can to separate the main couple because of economic OR family differences.
On a side note, when you're picking the drama cast, try to get the hottest male protagonist you can, because eye candy attracts people more.
2.The Secret:
There almost always has to be a secret to keep the plot going, and which will eventually be some kind of obstacle for the couple. Sometimes the secret is something that neither of them know. Sometimes it's a secret that one of them is keeping from the other...and sometimes it is something they both are keeping from the rest of the world. If you don't do this, the drama will be too simple.
3.The Story:
You may write a drama about anything from time travel to a cross dressing girl pretending to be a boy, but no matter what, you have to follow the following guidelines:

NOTE: This is referring to a 16 episode drama. If it is longer, the number of episodes may vary, but it is basically the same.
The first 4-5 episodes: The main couple meet in a random situation and hate each other instantly. The girl meets the second male lead, who will become her friend. The main couple keep bumping into each other and getting involved in several situations. Eventually they make some kind of agreement (normally some kind of contract).
Episodes 6-9: The cute moments start (sometimes they start a bit sooner). The couple start to spend more time together, going on some kind of dates. When the girl realizes she likes the guy, the evil ex-girlfriend appears again, and the suffering begins. Normally they accept that they like each other around episode 7 or 8 and there usually is a kiss on episode 8 or 9.
The last episodes: The rest of the drama  is basically the couple trying to be together,  and then the family problems/issues start to appear. The secret that also ends up being revealed dramatically. The love square is also resolved until the couple can happily end up together. 
4.The clichés
This are some of the things you have to include to make a drama successful, and the logic accompanying it:
Contracts. This is not in all dramas, but it is pretty common. The main couple does a contract lying about something and the rest of the plot develops with that. Everyone knows that a huge lie is quintessential to the most beautiful relationships.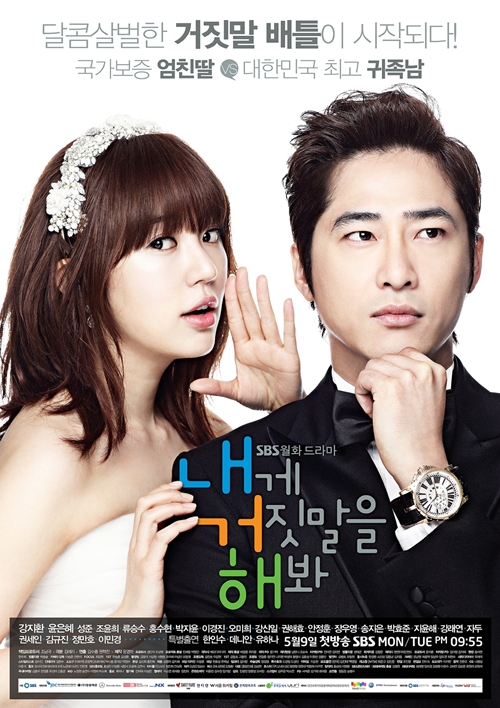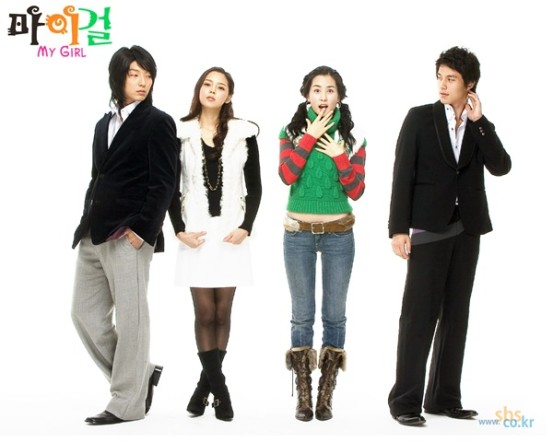 Cinderella: As I mentioned before, rich guy poor girl, they fall in love and yes oh yes, her life and all her problems are now magically fixed. Because all you need in life is money and a handsome husband.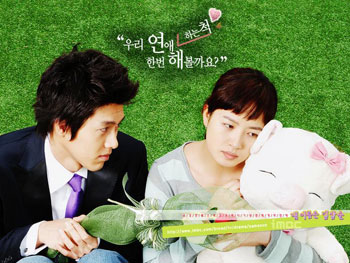 Amnesia and/or terminal diseases: Any time someone meets the love of their lives, they're destined to bump their head somewhere saving the love of his/her life. They are also meant to be diagnosed with several terminal diseases which are magically cured.
Cell phones: No matter how rich or poor a character is, they always have the same cell phones . AND the off button doesn't exist. Instead, to turn off a cellphone you have to throw it against the wall, or take off the battery. It helps convey the frustration of the character.
The piggyback ride: Girls always get drunk and guy have to give them a piggyback ride. Because, you know, there aren't any taxis or cars available in the country.
The makeover: It doesn't matter how ugly or messy a girl is, she becomes beautiful with a haircut and change of clothes. (This one is almost always true)
No peripheral vision: A character never notices when someone is stalking him/her or listening to his/conversations, no matter how close the person is.
The time jump/skip: This is a cliché that writers have stopped using lately, but it is very common in older dramas. This is that usually almost at the end of the drama that main couple separates for several years, and then they meet again and realize that both are still in love with each other. Apparently any problem can be magically resolved in 2-3 years time.
If you follow the steps providers in this maunal, your drama will become a great rom-com and will probably have high ratings. If it doesn't have high ratings, it will become an internet boom(so you'll win either way).
For more information, go watch some dramas and just copy the same dialogues and situations. Don't worry about originality, everybody does it.

---
---
---
---
---
As someone who was born and raised in the West some of these cliches do surprise me. I mean seriously, how does a 30 year old woman never kissed anyone? Or is afraid of physical contact? How does a beautiful girl not know when a guy stops loving her and become stalkerish? Or how can a girl be so naïve about life after so many bad things happen to her?
I'm not saying that dramas that have this structure are bad. In fact, some of my favorite dramas have exactly this structure. I think that us KDrama addicts learn to accept these things as part of the drama, and start looking for the thing that will make this drama stand out from all the others. The most important part of the drama isn't its basic plot, but how it will develop, which things will it have that will make it different. The dialogues, the cute scenes, the sweet moments... All these are stuff that makes us love or hate a drama. I think that is the true beauty of KDramas: finding a jewel amongst all the carbon. Finding something that makes your heart beat faster, your eyes shine and your hands go crazy. Dramas that make you want to scream at the computer, or make you laugh and cry a lot. That my friends, is what I think we all are looking for while watching dramas, not just the original plot.
Do you agree with this article? Do you know dramas with this plot? Which other things would you add to the "KDrama for Dummies" book? Which others kdramas do you know that break this structure?