Guess What?  He's Back!  Hyun Bin was released from the military today!  
If you ask why that matters than you are the perfect person to be reading this Stalker's Guide. Hyun Bin, or "Binnie" to most of his fans, is one of the most beloved actors in S. Korea. Twenty-two months ago, he enlisted in the RoK Marines to serve his mandatory military time. He left us with a great movie and drama to hold us over but if you ask any true fan they will tell you... it wasn't nearly enough!
Who else is EXCITED HE'S BACK?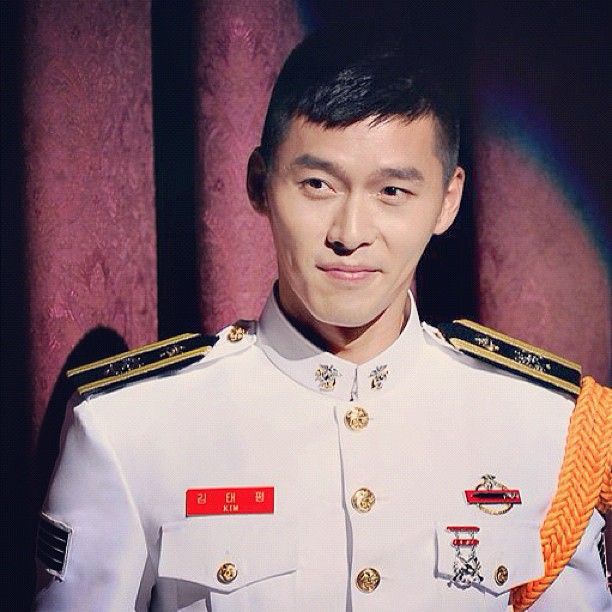 So now that we know our Binnie is back and while we are anxiously awaiting his next project, let's take a look back at some of the movies and dramas he's starred in that made us fall in love! For those who don't know him let this "Guide" be your guide. He is truly a very solid actor... Looks, charm, sweetness. and acting chops!  A Perfect Combination!
If you are looking for Comedy
Hyun Bin plays restaurant owner and heir to a hotel empire; Hyun Jin Hun. On the surface, he is a cold and callous snob. He meets our heroine Kim Sam Soon crying her eyes out in a Men's bathroom stall and offers her some stark, bitter advice on love. Quite a first meeting. Once he finds out she is a talented patissier (French Baker), he hires her to be the baker in his upscale restaurant. This drama has a lot of the cliches you expect in an older Kdrama; a contract relationship, love triangles, a cold mother figure and more. But at the same time, it is refreshingly funny, sweet, well written and extremely well acted. Kim Sam Soon is also hilariously funny and at times mature and serious. Hyun Bin gets to play a complicated guy who is much more than his cold surface suggests and he acts the part very well. For as young as he was when this drama came out in 2004, he does a fantastic job. While he plays the straight man to Kim Sun Ah's silly Sam Soon, he has some truly wonderful moments to shine. The chemistry between the two leads is awesome and if you haven't seen this drama, I highly recommend you give it a watch. This is one of my personal FAVORITES!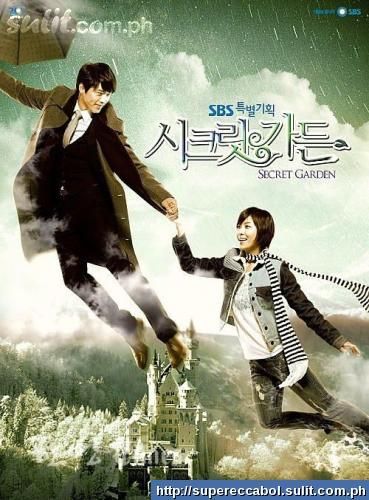 OMO!  Who hasn't seen this drama? The ratings were off the charts! Its popularity spawned parodies of more than a few memorable scenes, started a wave of new pop culture references and countless sparkly tracksuit wearers. Heck, Binnie has been gone for almost 2 years and people are still talking about this drama. Why? Because it is just that good! Hyun Bin plays Kim Joo Won; a very arrogant and totally eccentric mess of a man. He meets the beautiful and independent stuntwoman, Gil Ra Im and falls for her almost immediately. This could have been a pretty mundane set up for a drama, only Joo Won is so emotionally messed up and completely snobby he cannot wrap his mind around why he likes her so much. This is where the fun begins! This drama is a hilarious, moving, strange and fun ride. It has everything you want, even a mix of supernatural. In the hands of lesser talented actors, it might not have worked but Hyun Bin's acting is excellent; his comedic timing superb and his darker moments extremely well played. This is one of his best roles. A must watch! 
If you are looking for a Melodrama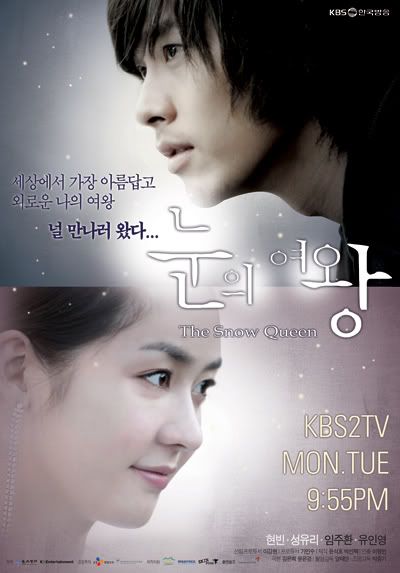 Tae Woong is a tortured guy with a past in The Snow Queen. A Boxer with a heart of gold who meets a cold woman who ends up having a connection to his past. This is a pretty well-told melodrama/makjang. You will find all the typical drama tropes you have come to expect from a Korean melodrama.  Hyun Bin does a great job playing Tae Woong. His character is a rough yet gentle, highly intelligent, soft-spoken man who does not take any crap. He is awesome in this and the role is a wonderful departure from the more comedic Kim Sam Soon. Watching this drama gives you a glimmer of the talent and depth of his range... I say glimmer because if you want the full BANG of Hyun Bin's actual incredible acting talent then you have to watch....↓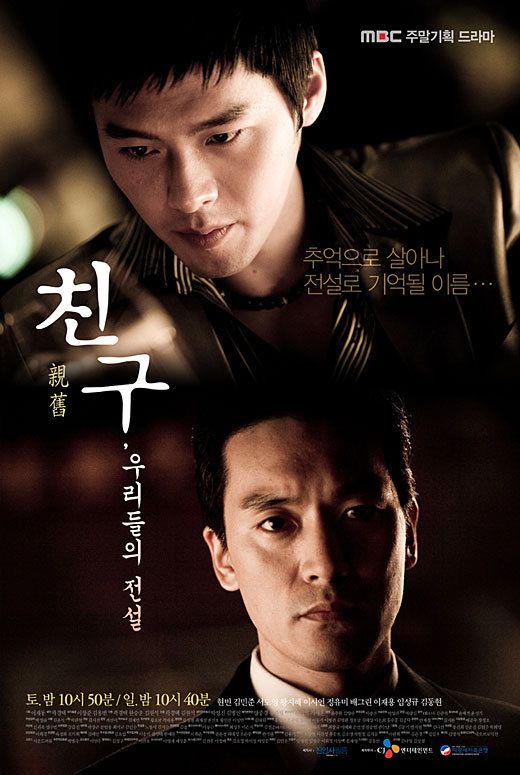 Hyun Bin stars in this gritty, raw drama based on the film of the same name. People say this is the performance of Hyun Bin's career. Even over and above that of Secret Garden. The evolution of his character and the intensity with which he plays Dong Soo is a triumph. This drama is often described as intense and hard to watch so not many have watched...including me. It is high on my list to start because I don't want to miss out.   
KamZ says... "I didn't want to watch because it looked too grim. I am glad I did because I would have missed out on a great performance. Friend, Our Legend is a brilliant drama and he fits the character to a T.  W

hat I love about Binnie is he is never THE Hyun Bin in any of the characters... When I watch him act, he is always the character he plays.

"
I think KamZ has hit the nail on the head. The mark of a great actor, especially one with a famous face, is the talent to disappear into a role and make you forget the actor and only think of the person they are portraying. Which leads us to...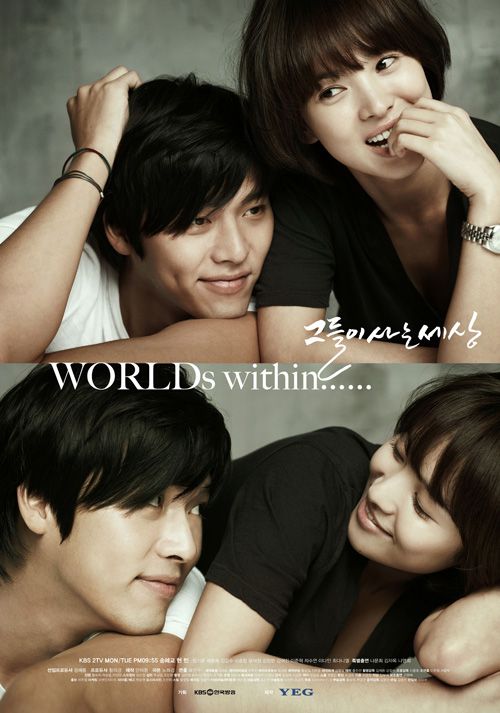 Hyun Bin plays Jeong Ji Oh; an up and coming director. His lover turned friend is played by
Song Hye Kyo
. This drama is a 'look behind the scenes' themed drama and I think it is largely underrated. Probably because it does not have an evil mother or a crazy ex-girlfriend or a lot of the other tropes that ramp up the angst. The story lines and relationships are more mature, adult and dialog heavy. The love story is why I watched and Hyun Bin and Song Hye Kyo's chemistry is crackling! It is no surprise to find out they fell in love on set and dated for several years following. I love Hyun Bin's performance because while it is understated it is also passionate. His character holds a lot of his feelings close to the vest and the complicated relationship with the one woman who makes him really FEEL is what drew me into watching. The question is... Which will win out; career or love? Or is there a way to balance the two in the crazy world of drama production? If you are looking for something interesting, mature and less "High Angst", I recommend this one highly.
If you are in the mood for a movie
This movie is one of the early ones I watched in my "Love of all things Asian" discovery period. I watched it soon after watching Kim Sam Soon and you can probably guess why. I fell in love with Binnie in that drama so I was seeking out any other movie or drama he starred in so I could watch him act. If you want to swoon, cry and fall in love...If you want to feel the angst, then watch this movie. This is an earlier movie in his career but it is a good one. There are a lot of fans of this movie out there and I would guess because Hyun Bin's character Jae Kyung starts out an arrogant jerk and ends up a love sick fool. Gotta love that turn around in a romantic plot and Hyun Bin sells it completely. Have tissues handy...that's all I am saying!
Hyun Bin plays "Man" and Lim Su Jeong plays "Woman" in this very indie, art house movie. This film is shot in a really quiet way. In one shot, in particular, you just see the woman sitting on a chair, smoking a cig for a good minute or so. It almost feels like a documentary or a voyeuristic peek into the last day of a couple's life together as man and wife. Long, one take shots, the rain, the dark, and silence build upon the frustration of the couple and the viewer as well. Hyun Bin's acting in this fantastic. I could feel his sadness and quiet hopeless acceptance. Sometimes it felt that they were using their silence to punish each other. I was waiting for some kind of breakthrough. For some of their emotions to surface. This was not to be... I felt like this movie ended in the middle of a sentence. I admit I did not love this film, but I don't really regret watching it because as a fan of Hyun Bin, his acting carries this movie and makes it worth watching... once.  
This movie, on the other hand, I am thrilled I watched! Hyun Bin gets lost in the character of Hoon; a Korean immigrant and charming gigolo. He meets Anna on a bus heading back to Seattle, Washington and there begins the story. This movie spans three days of our protagonists' life. The progression of their relationship; the walls that are broken down by their getting to know each other and the bond that develops between them is entertaining. This is not a light film but it is not terribly dark either. It is cleverly done and again, Hyun Bin knocks it out of the park. I wish I would have watched this when it was released almost two years ago. Along with Secret Garden, this film was one of his last projects completed before he enlisted and left us for two years. I guess it is fitting that I waited to watch until the last minute! It won't feel so long a wait before he re-adjusts to life and finds his next acting gig.
Are you a fan of Binnie? Are you anxiously awaiting news of what he will do now that he has honorably served his time? I am! If you aren't already a fan, I hope this has inspired you to watch a drama or movie he has done.  
He really is a talented actor. I mean, if you are going to stalk someone... It's nice to know you are stalking for the best reasons. Or... You could just stalk him because he's...
TOTALLY GORGEOUS!
**Click on his name in the link above!  His actor page will give you more details!**
**Totally fun fact: Our very own MDL Chingu, KamZ, is in South Korea right now. Possibly even as you are reading this (if you are reading this on Dec. 6th, South Korea Time), KamZ is standing in a crowd of fans. She is braving the freezing cold temperatures, camera in hand, waiting to welcome back Hyun Bin as he is being released. Talk about dedication! Send WARM and kind thoughts her way today!**
If there is an actor or an actress that is worthy of a Stalker's Guide in your opinion, and you have watched enough dramas of his/hers to prove it, please contact Elisabetta about it.