Hi guys! If last year was bursting with manga adaptations, than this one might prove to be even more overwhelming! 30 manga adaptations have already been confirmed for this year!
 Let's take a look at the newest and upcoming manga and webtoon adaptations.
*The synopsis were taken from MDL and MAL respectively. The article does not guarantee the accuracy since the info regarding these dramas can change in the future.
---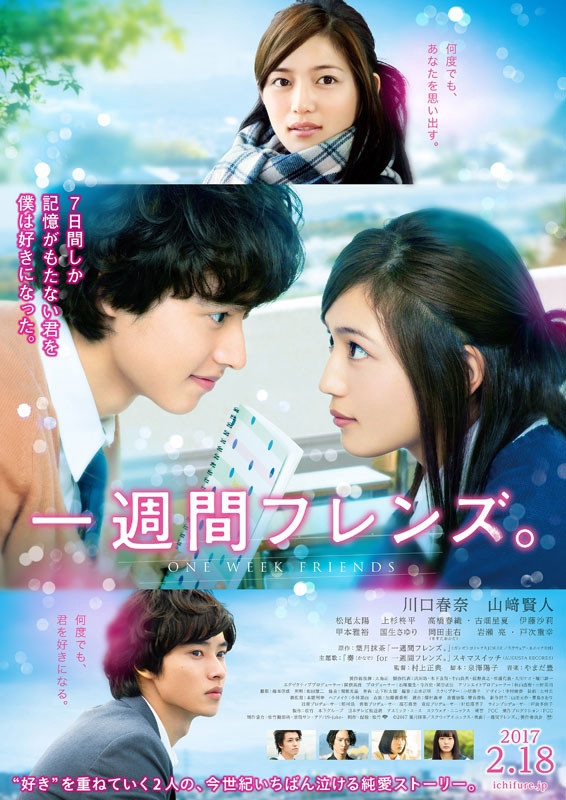 Based on: "Isshuukan Friends." by Matcha Hazuki

Genre: Comedy, School, Shounen, Slice of Life

Kaori Fujimiya is always alone because all of her happy memories, including time spent with her friends, disappear every Monday. Deciding that he wants to be friends with her anyway, Yuuki Hase tries to get close to Kaori each week, wishing that she would one day call him "a friend."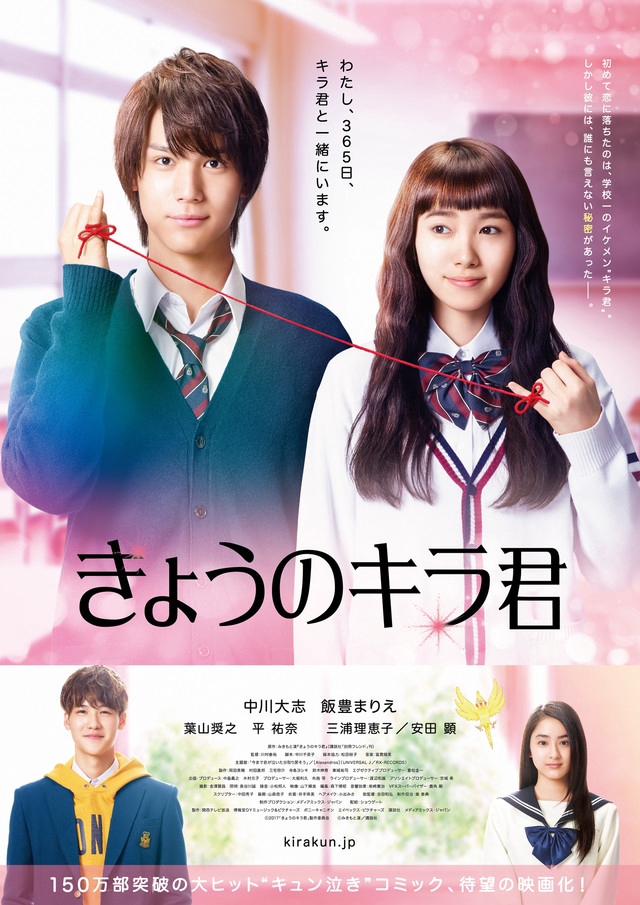 Based on: "Kyou no Kira-kun" by Rin Mikimoto

Genre: Drama, Romance, School, Shoujo

Nino is a quiet outcast with only a bird for a friend. Kira is a popular boy with a big secret. Even though they live next to each other, they have never spoken. But when Nino learns Kira's secret, everything begins to change, and what starts as a hesitant friendship grows into something more... but how long can it last?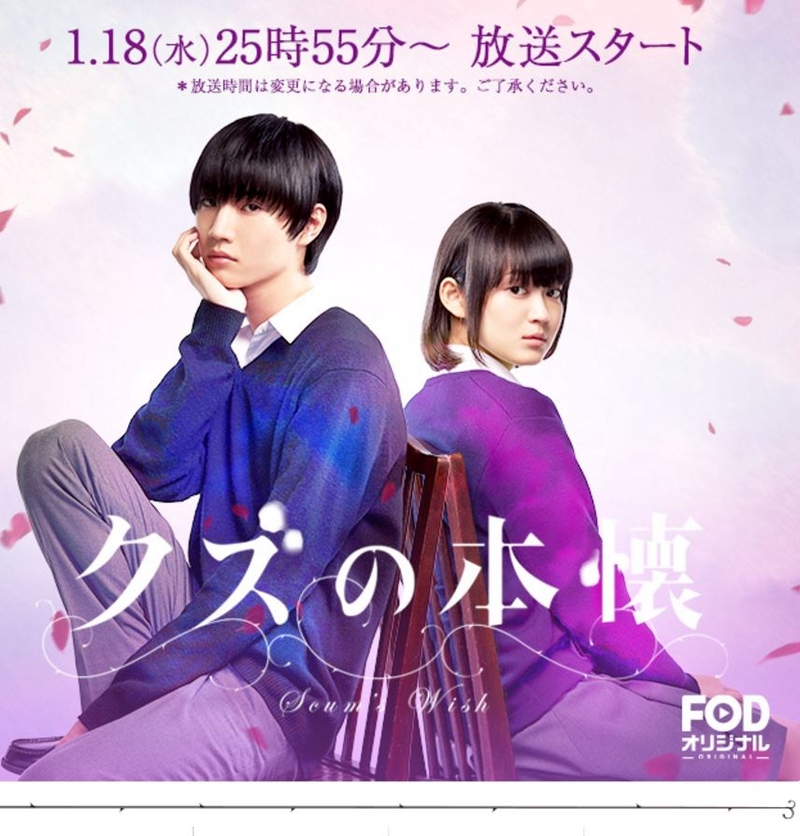 Based on: "Kuzu no Honkai" by Mengo Yokoyari

Genre: Drama, Romance, School, Seinen

17-year-old Mugi Awaya and Hanabi Yasuraoka appear to be the ideal couple. They are both pretty popular, and they seem to suit each other well. However, outsiders don't know of the secret they share. Both Mugi and Hanabi have hopeless crushes on someone else, and they are only dating each other to soothe their loneliness.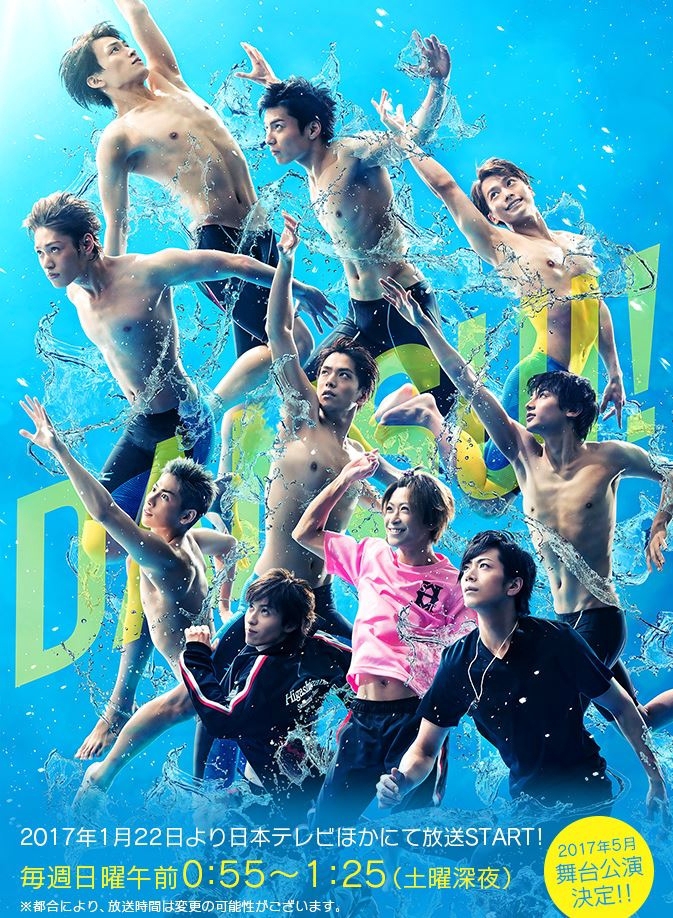 Based on: "Dansui!"by Tatsuya Kiuchi

Genre: Comedy, School, Shoujo, Sports, Slice of Life

Shuuhei, Harumi and Daiki start their second year of high school with an absolute goal: Getting at least two new members for their swimming club to keep its position as a club. This is the daily struggles and shenanigans of a high-school boys' swimming club!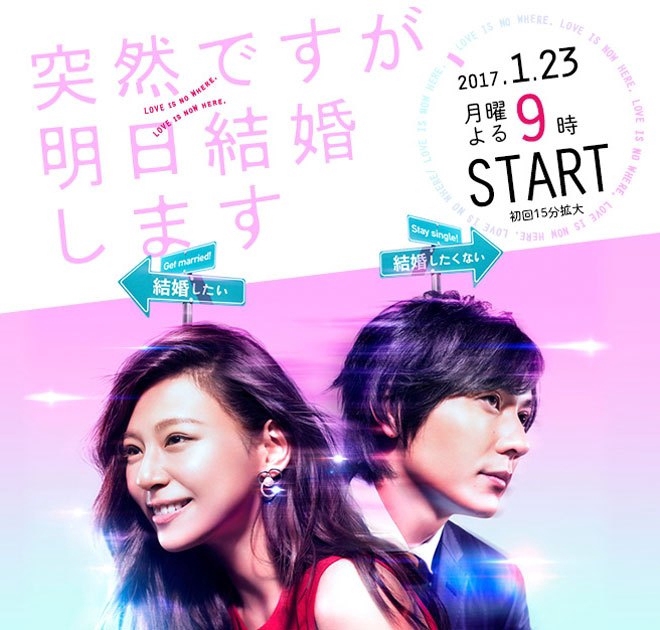 Based on: "Totsuzen desu ga, Ashita Kekkon Shimasu" by Izumi Miyazano

Genre: Drama, Romance, Slice of Life, Josei

Asuka is a talented woman who works hard at her real estate job, but her true dream is to get married and be a loving housewife. She seems to be on the fast track to realizing that dream... until her boyfriend of five years suddenly asks to break up. She meets Nanami Ryuu, a young hotshot TV announcer, who is accomplished, handsome, and acts the perfect gentleman, but he is strongly opposed to marriage. Is it possible to get along without agreeing on such an important issue?
Based on: "Love Hotel no Ueno-san" by Hakase & Ueno

Genre: Comedy, Drama, Slice of Life, Seinen

This story is based on the Twitter account of a love hotel employee who goes by "Ueno" and instructs others in the ways of love. Ueno, a Gotanda Kingdom love hotel employee, appears in front of men who have trouble with love and sex and lectures them on how to lure women to the hotel.
Based on: "Tokyo Tarareba Musume" by Akiko Higashimura

Genre: Comedy, Romance, Josei

The 30-year-old Kamata Rinko is single and a struggling scriptwriter. She has no boyfriend and keeps having night outs at drinking spots with her girlfriends Kaori and Koyuki.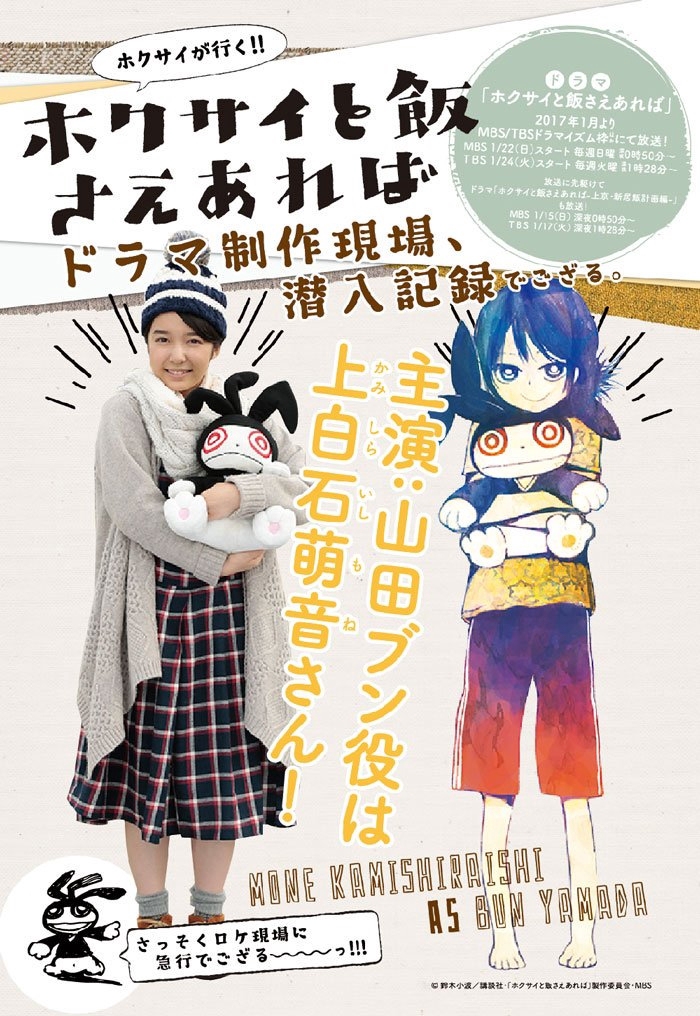 Based on: "Hokusai to Meshi" by Sanami Suzuki

Genre: Seinen

Yamada Fumiko, nicknamed Bun, is a poor university student who lives alone in Kita Senju, Tokyo with her talking soft toy Hokusai. A shy person and a day dreamer, Bun makes the people around her happy with imaginative, delicious food that takes little effort.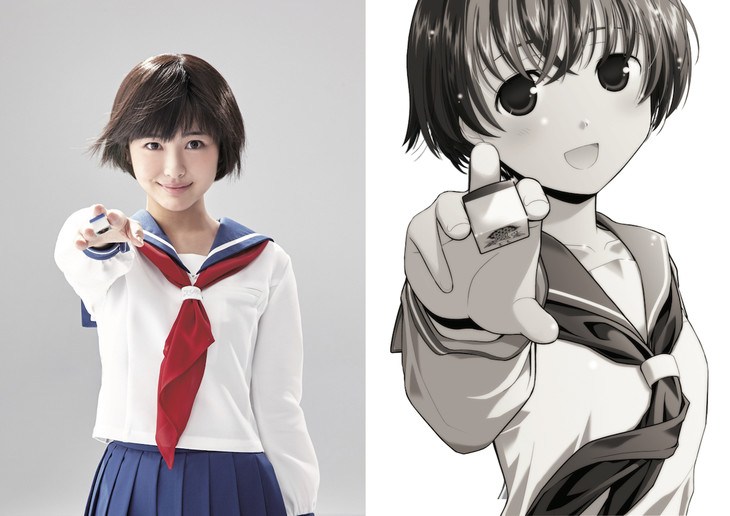 Based on: "Saki" by Ritz Kobayashi

Genre: School, Sports, Slice of Life, Seinen

The story follows a high school student Saki Miyanaga (Minami Hamabe) and her classmates as they become absorbed in the game of mahjong. They target an upcoming national competition.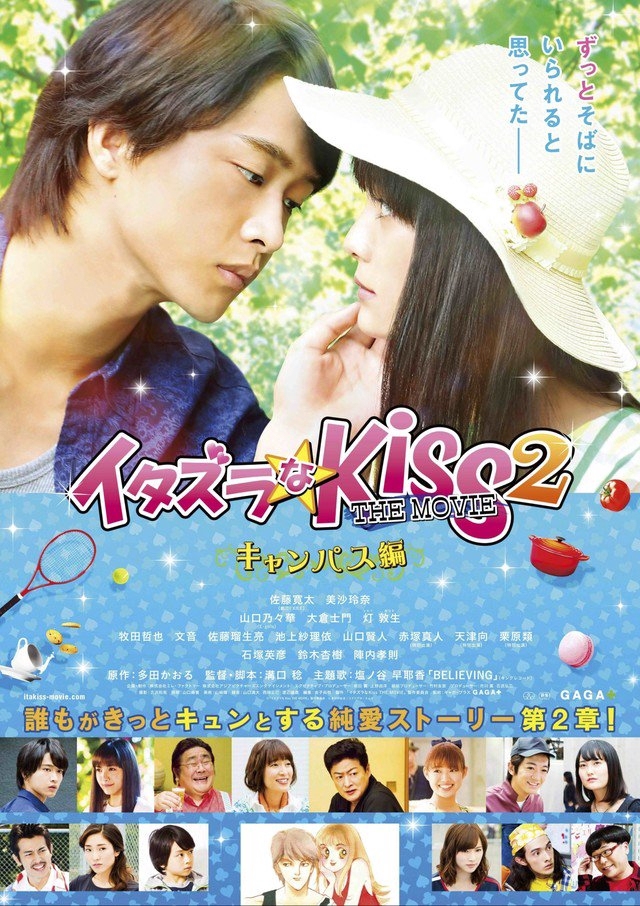 Based on: "Itazura na Kiss" by Kaoru Tada

Genre: Comedy, Romance, Shoujo

In part 2 the characters go to college. The story follows the love polygon relationships that form with the introduction of the beautiful genius Yūko Matsumoto and the tennis club senpai Sudō.

The third film, will depict plot details that original manga author Kaoru Tada wrote but never drew in manga form.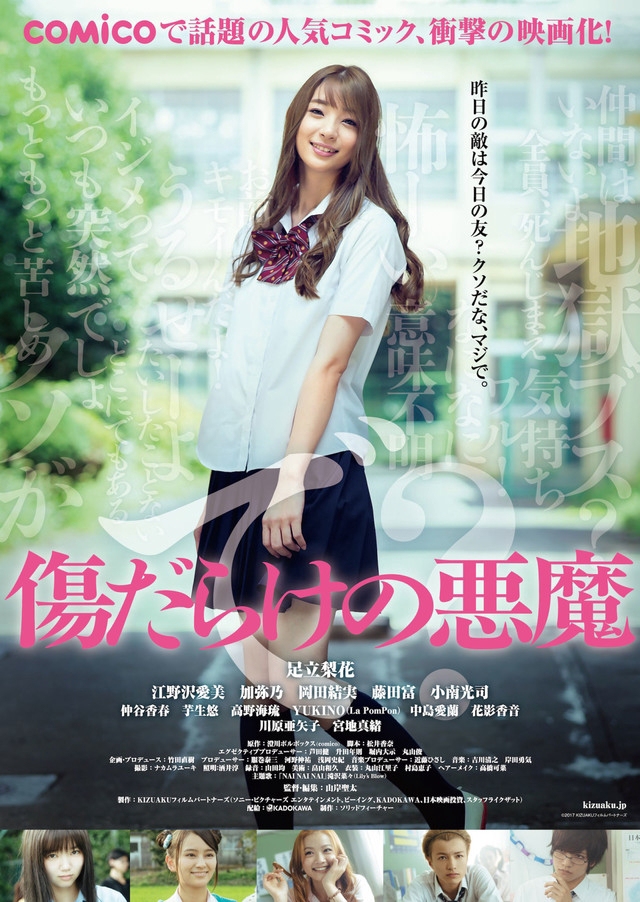 Based on: "Kizudarake no Akuma" by Volvox Sumikawa

Genre: Drama, School

High school student Mai attends a new school and there she meets her classmate Shino. Shino was bullied by Mai's friends back in their middle school days. Table have now turned.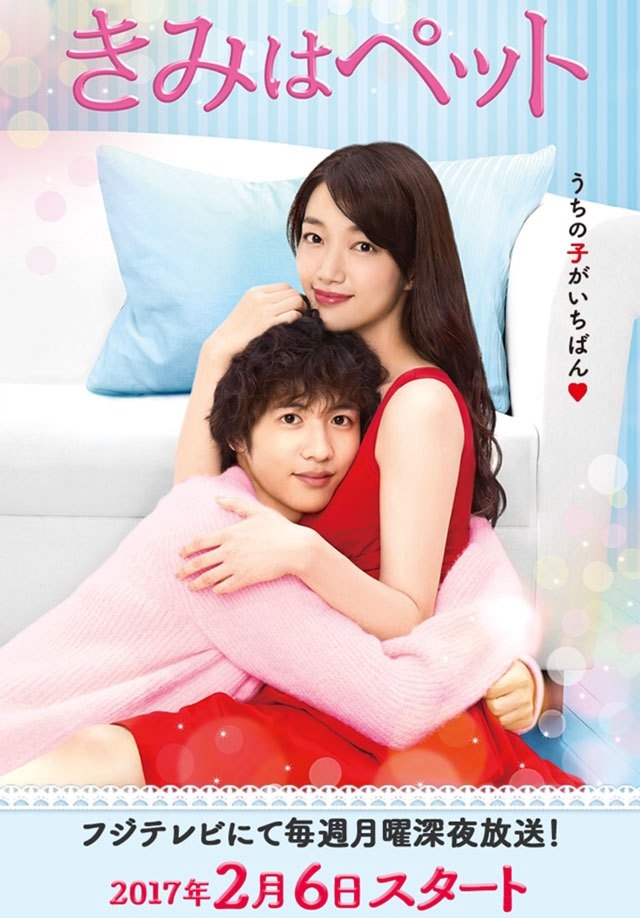 Based on: "Kimi wa Petto" by Yayoi Ogawa

Genre: Comedy, Drama, Romance, Josei

Sumire Iwaya works as an editor for a well-known newspaper. She is attractive and graduated from a prestigious university. She goes through a difficult period after being dumped by her boyfriend and getting demoted at work. One day, she picks up a beautiful young man, Takeshi Goda, out of a box. Takeshi looks like her former pet Momo and Sumire offers to let Takeshi live in her home as her pet.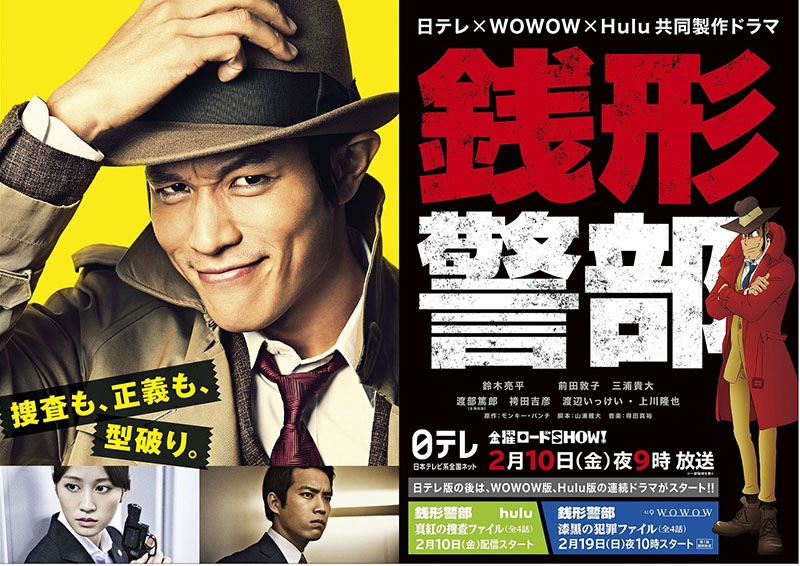 Based on: "Zenigata Keibu" by Monkey Punch & Tai Okada

Genre: Mystery, Police

Zenigata Koichi is not the bungling inspector who is always given the slip by the elusive great thief, Lupin Sansei. He is a stubborn, but righteous and compassionate detective who will never forgive bad people.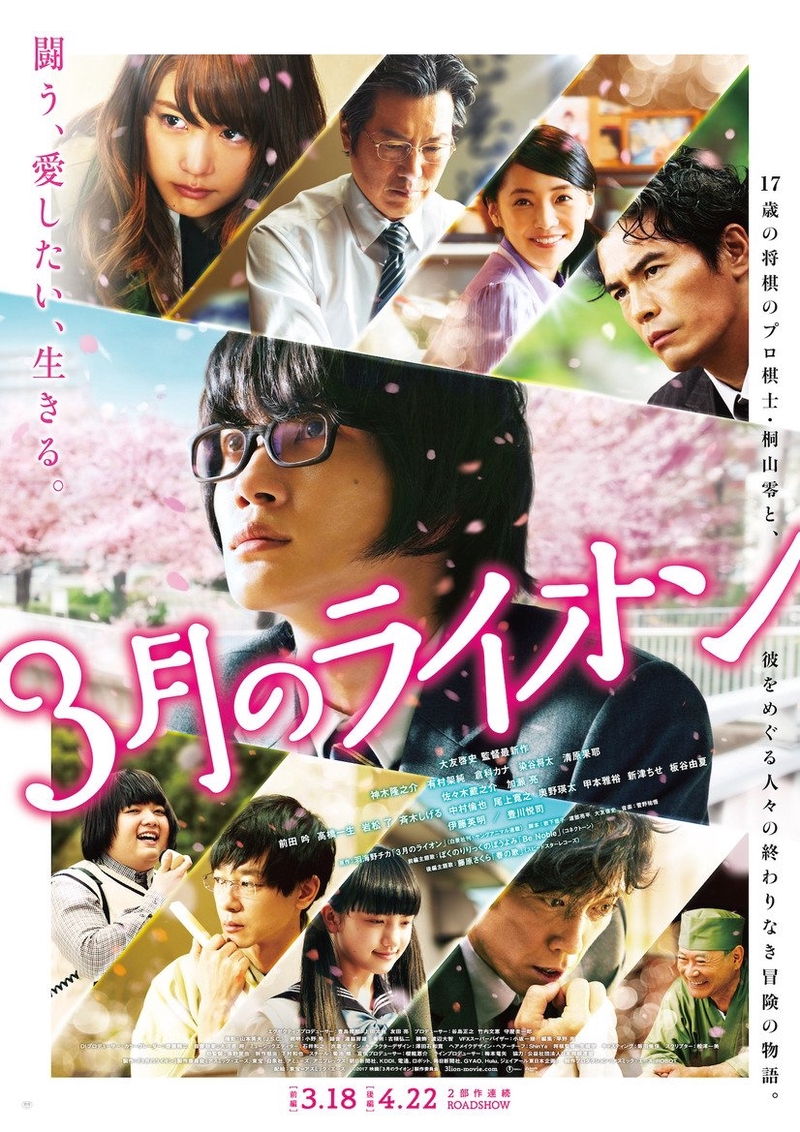 Based on: "3-gatsu no Lion" by Chika Umino

Genre: Drama, Game, Slice of Life, Seinen

The protagonist is Rei, a 17-year-old shogi player. He lives by himself, not having a family, and does not go to school and has scarcely any friends. Among his acquaintances is a family, which consists of a young woman, Akari, and two young girls, Momo and Hinata, and who also keep a numerous number of cats.
Based on: "Hirunaka no Ryuusei" by Mika Yamamori

Genre: Comedy, Romance, School, Shoujo, Slice of Life

Suzume Yosano is a first grade high school student. She lived in the countryside, but, due to her parents transferring overseas for work, Suzume now lives in Tokyo with her uncle. Suzume has never had a boyfriend before, but she has feelings for her homeroom teacher Satsuki Shishio. Meanwhile, her classmate, Daiki Mamura, becomes attracted to Suzume.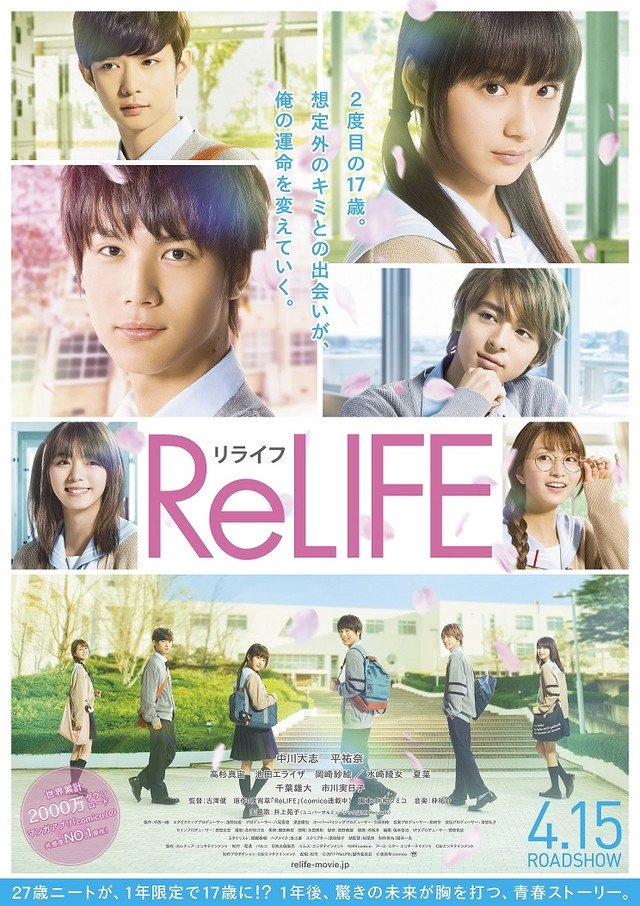 Based on: "ReLIFE" by Sou Yayoi

Genre: Romance, School, Slice of Life

Arata Kaizaki is 27-years-old and unemployed. He quit his prior job after working for the company for 3 months. Arata decides to take part in a research program. He takes medication that makes him look younger and he is to attend high school for a year. There, he falls in love with female high school student Chizuru Hishiro.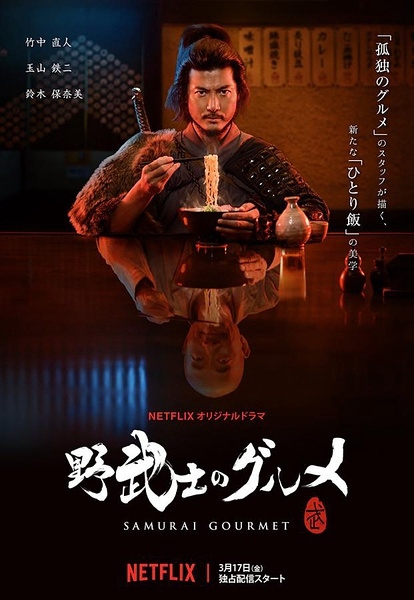 Based on: "Nobushi no Gourmet" by Masayuki Kusumi

Genre: Food, Life

Kasumi Takeshi has just retired and is quietly getting into his second life. He never had the luxury of a beer during the day on a weekday during his 35 years as a salaryman. But in that instant Kasumi gets acquainted with the taste of that one glass and eating alone. This is the start of his battle with eating by himself. It is an unexpectedly high hurdle for Kasumi to cross and one that he keeps fretting over.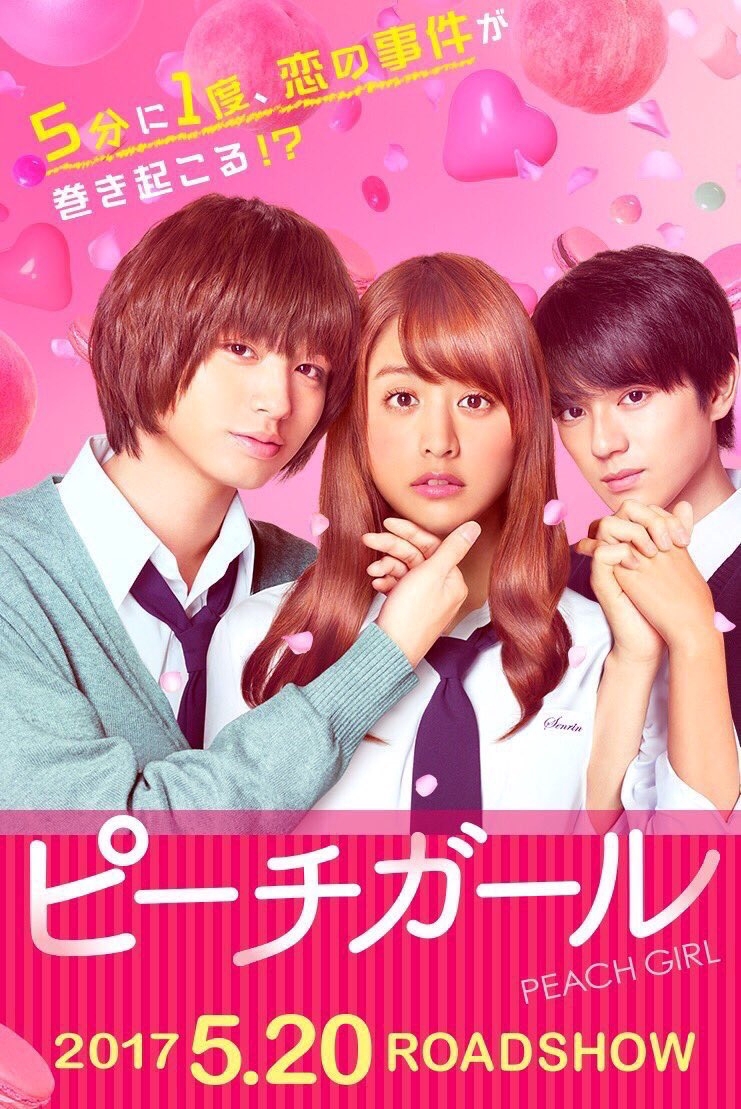 Based on: "Peach Girl" by Miwa Ueda

Genre: Drama, Romance, Shoujo

Momo Adachi (Mizuki Yamamoto) is a female high school student. She appears to be a wild girl due to her tan skin and dyed hair, but she is a actually naive and sweet student. Since her days in middle school, Momo Adachi has secretly held feelings for classmate Toji. Meanwhile, the most popular male student, Kairi Okayasu (Kei Inoo), becomes interested in her. Her friend Sae is jealous of her and tries to block Toji from Mom. Momo is conflicted with Toji and Kairi, but she has to make a decision.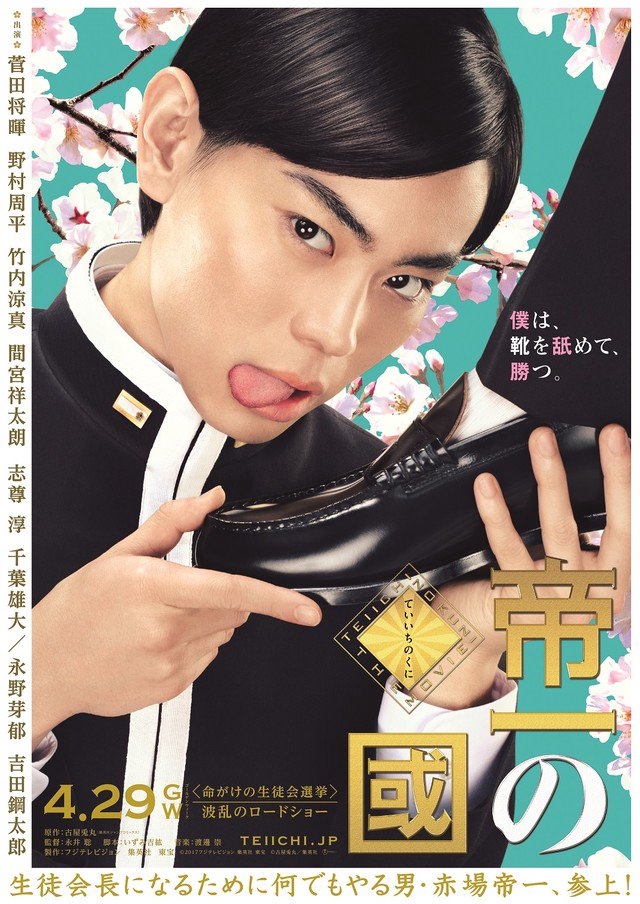 Based on: "Teiichi no Kuni" by Usamaru Furuya

Genre: Drama, Psychological, School

Teiichi Akaba is a student at a prestigious private male high school known for producing important politicians and bureaucrats. His dream is to become the prime minister and make his own country. To help achieve his dream, he wants to become elected as his school's student council president. The elected student president receives privileges and a better chance for promotions later in the political & bureaucrat world. A power struggle takes place surrounding the student election.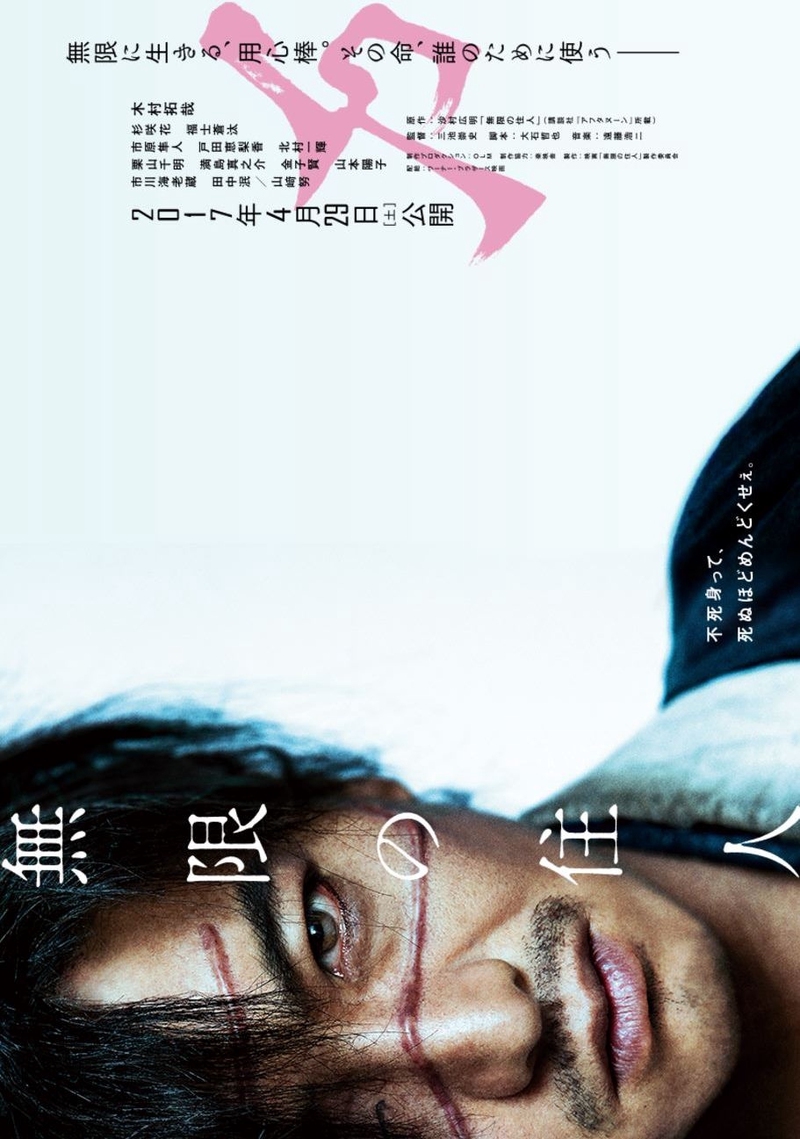 Based on: "Mugen no Juunin" by Hiroaki Samura

Genre: Action, Adventure, Drama, Historical, Martial Arts, Samurai, Supernatural, Seinen

Manji's younger sister is killed in front of him. With his wrecked body,he still takes revenge. A mysterious woman appears in front of Manji and gives him eternal youth and immortality. Rin Asano's parents are killed by the swordsmen group "Itto ryu" and her parents' fencing studio is destroyed. To take revenge, she asks Manji to be her guard. Rin and Manji begin their fight against "Itto ryu".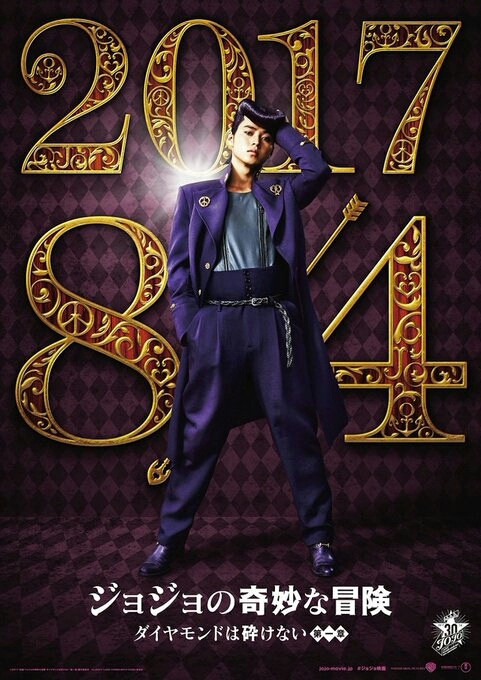 Based on: "JoJo's Bizarre Adventure Part 4: Diamond Is Unbreakable" by Hirohiko Araki

Genre: Action, Shounen, Supernatural

In the fictional town of Moriou, Josuke Higashikata is the illegitimate son of Joseph Joestar. He possess a Stand (super power), called Crazy Diamond, that allows him to restore or fix broken objects or animals. Josuke and his friends go to war with other Stand users.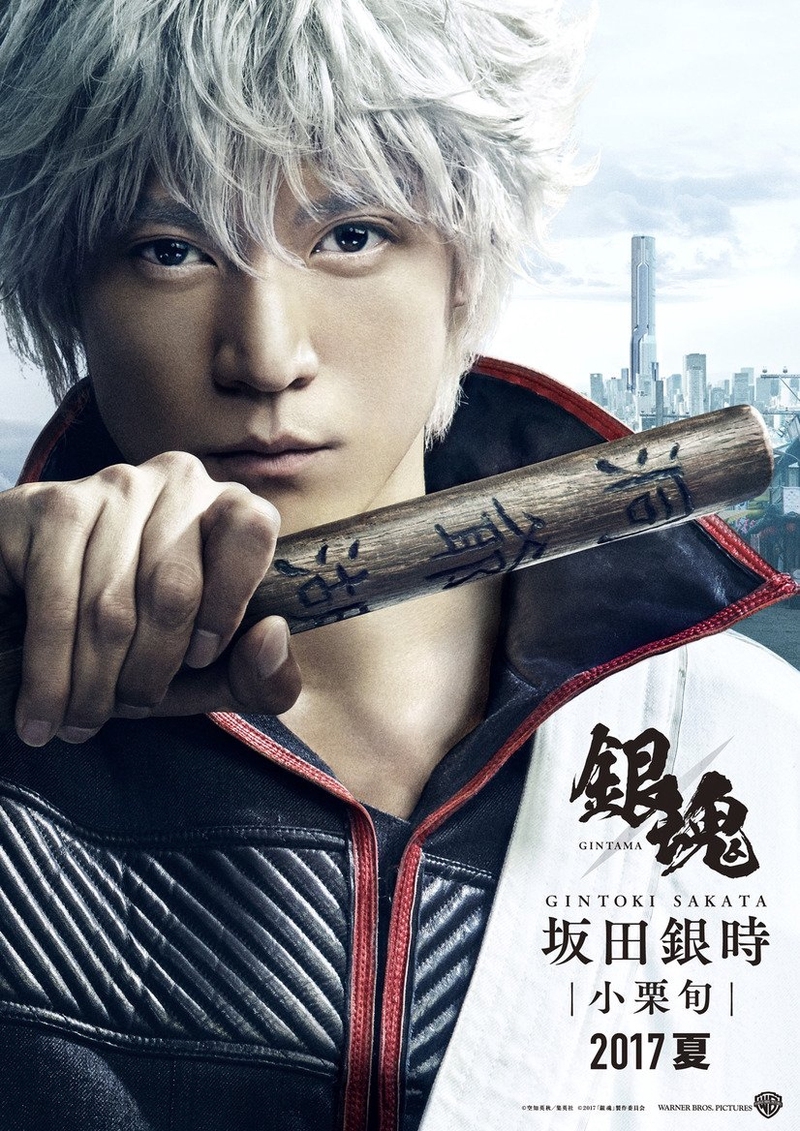 Based on: "Gin Tama" by Hideaki Sorachi

Genre: Action, Comedy, Parody, Samurai, Sci-Fi, Shounen

The Amanto, aliens from outer space, have invaded Earth and taken over feudal Japan. As a result, a prohibition on swords has been established, and the samurai of Japan are treated with disregard as a consequence.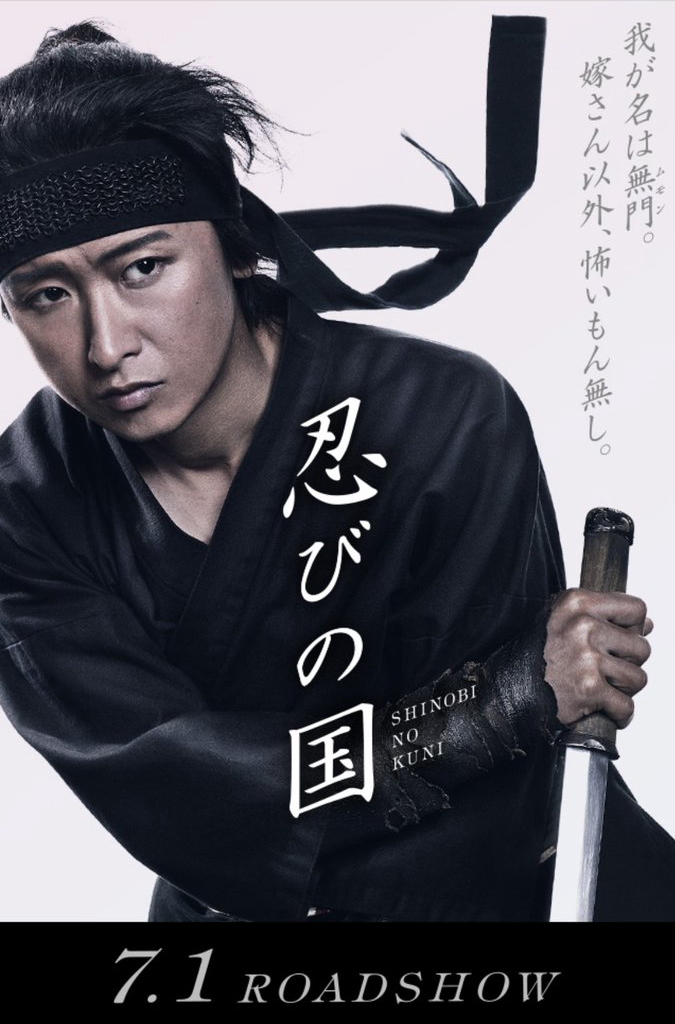 Based on: "Shinobi no Kuni" by Banno Mutsumi & Wada Ryou 

Genre: Action, Historical, Shounen

Mumon is lazy, but he is also the best shinobi from Iga Province. One day, he kills a shinobi from a different family for a reward. Mumon is unaware that his actions will lead to a deadly battle between the shinobi corps of Iga Province and Nobukatsu Oda's corps in Ise.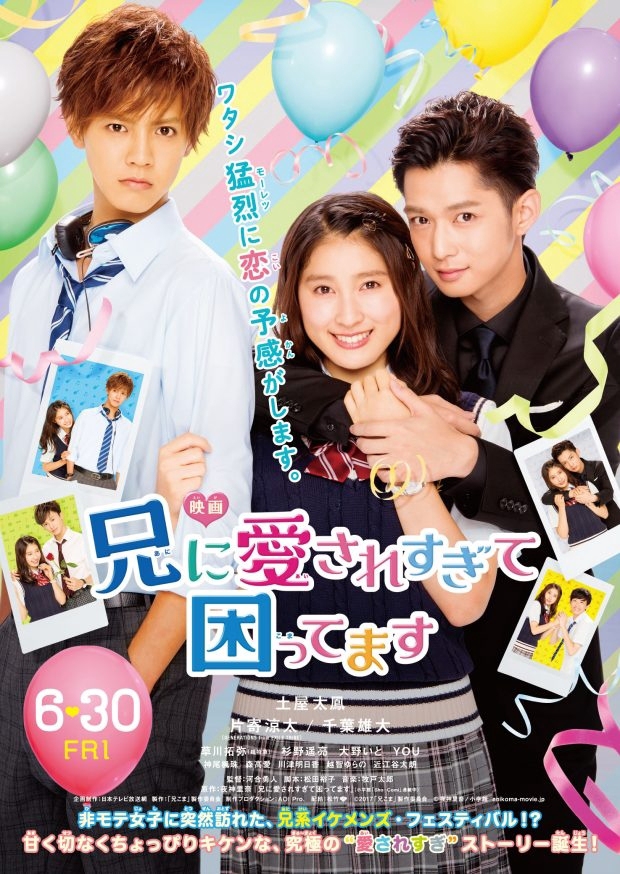 Based on: "Ani ni Aisaresugite Komattemasu" by Rina Yagami

Genre: Romance, Shoujo

Setoka Tachibana is a female high school student who has confessed her feelings to other boys 12 times, but has been rebuffed each time. Her older brother Haruka Tachibana cares for his younger sister deeply, but he keeps secret from her that they are not blood related. One day, Setoka's first love Takane Serikawa appears after many years and approaches her.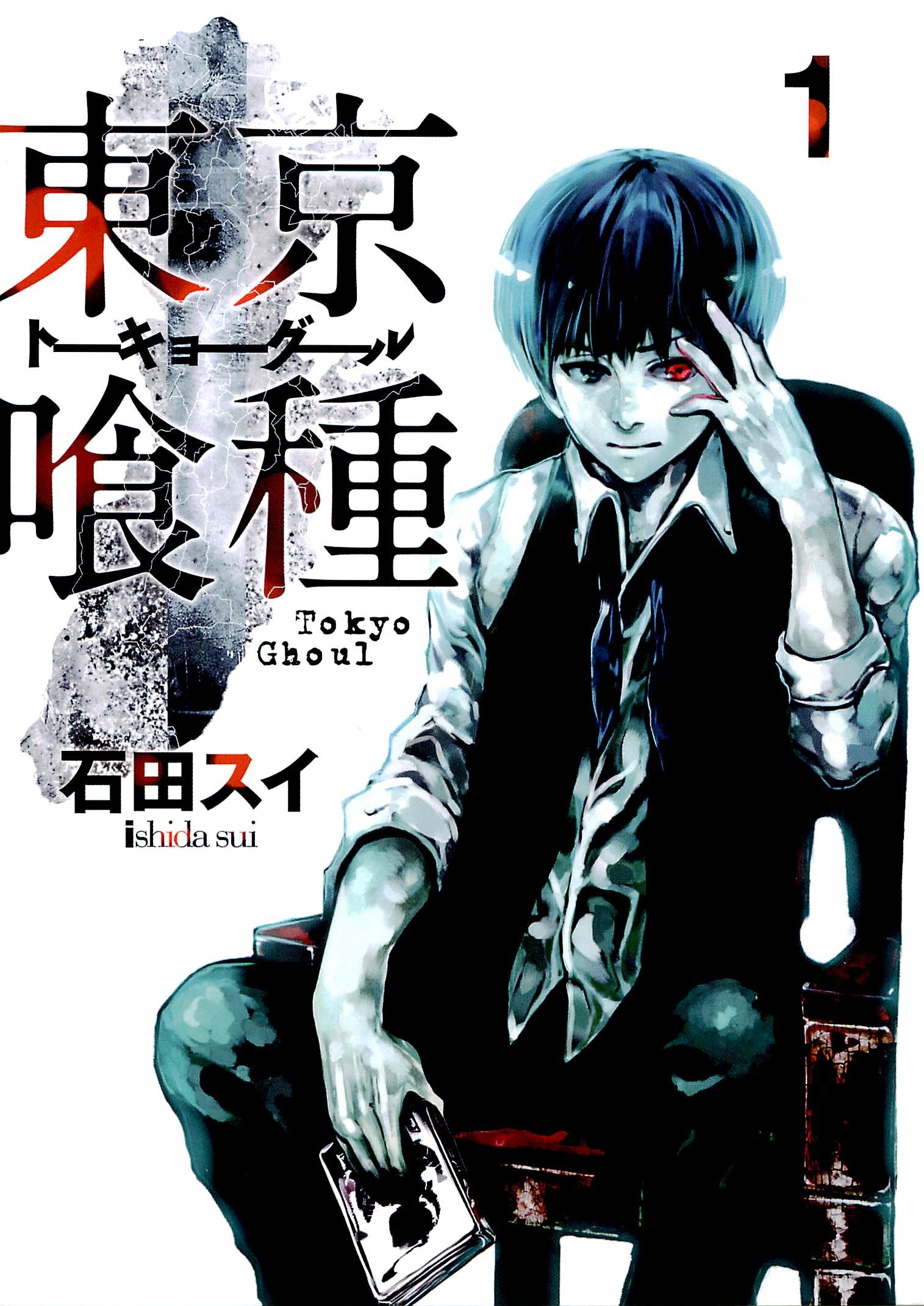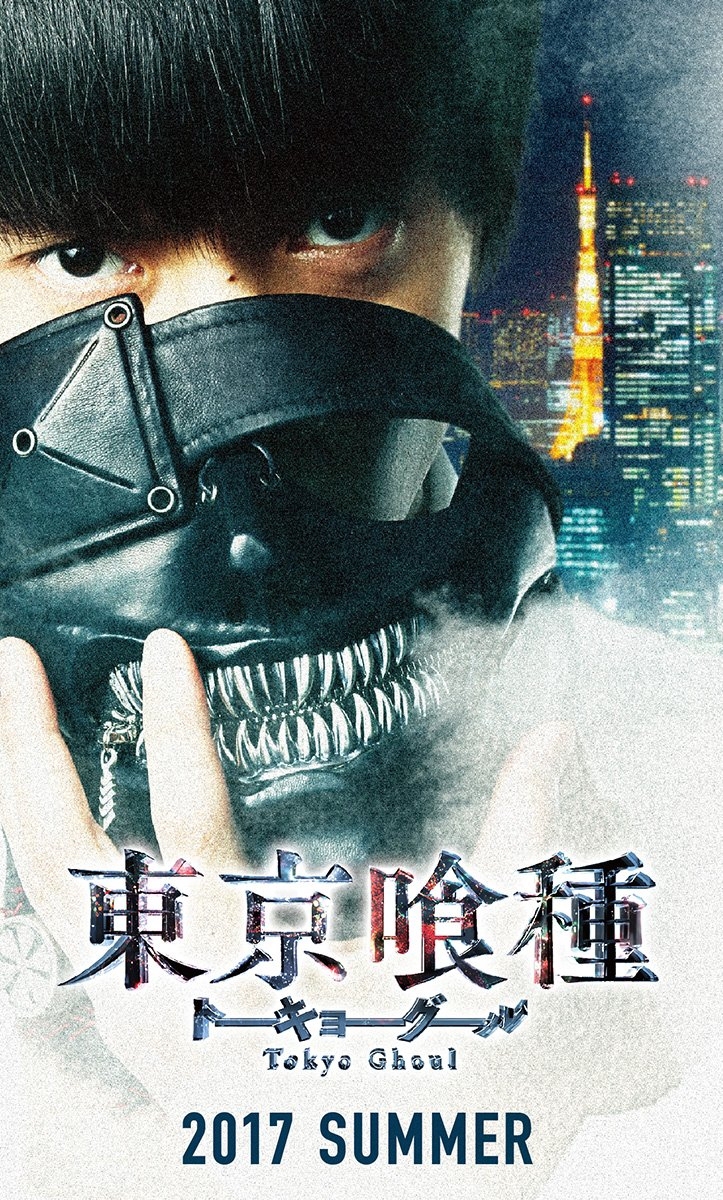 Based on: "Tokyo Ghoul" by Sui Ishida

Genre: Action, Mystery, Drama, Horror, Supernatural, Psychological, Seinen

University student Ken Kaneki becomes injured by Rize, a human eating ghoul. Ken is saved when a steel frame falls on the ghoul. They are both sent to the hospital, where Ken receives an organ transplant from Rize. Because of that, he becomes a half ghoul.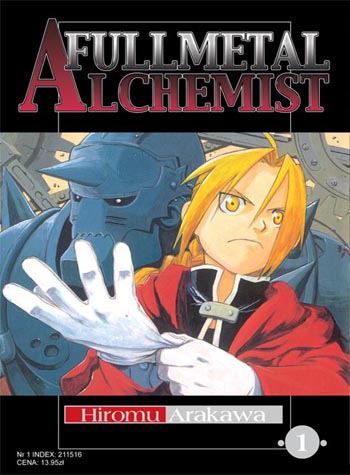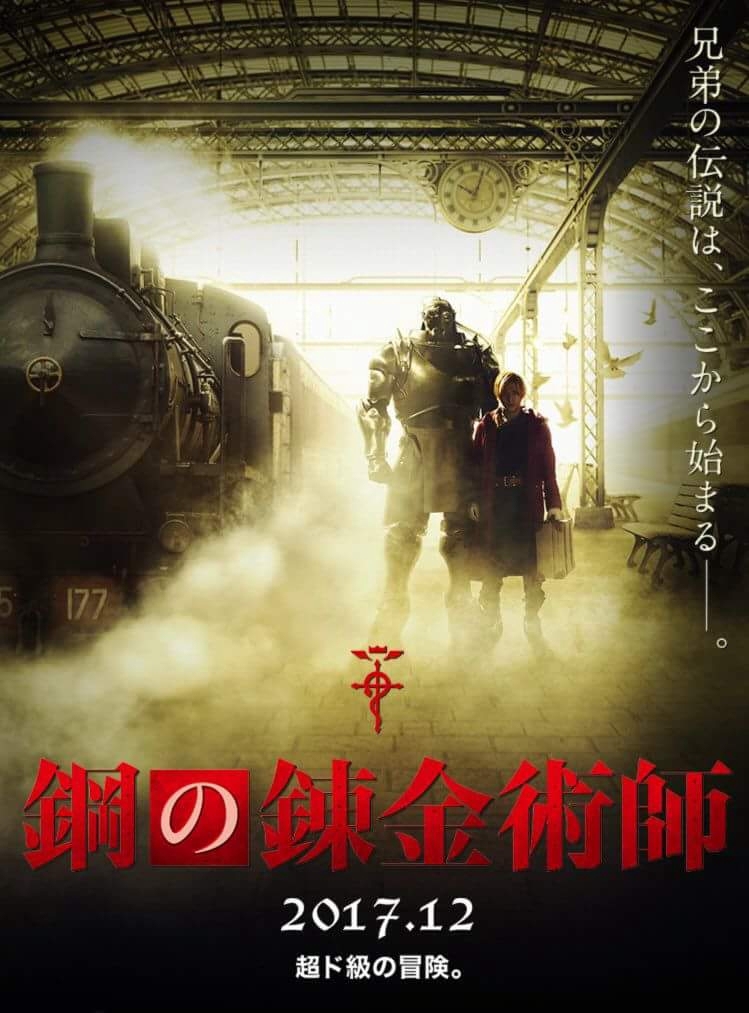 Based on: "Fullmetal Alchemist" by Hiromu Arakawa

Genre: Action, Adventure, Comedy, Drama, Shounen, Military

Edward Elric, a young, brilliant alchemist, has lost much in his twelve-year life: when he and his brother Alphonse try to resurrect their dead mother through the forbidden act of human transmutation, Edward loses his brother as well as two of his limbs. With his supreme alchemy skills, Edward binds Alphonse's soul to a large suit of armor.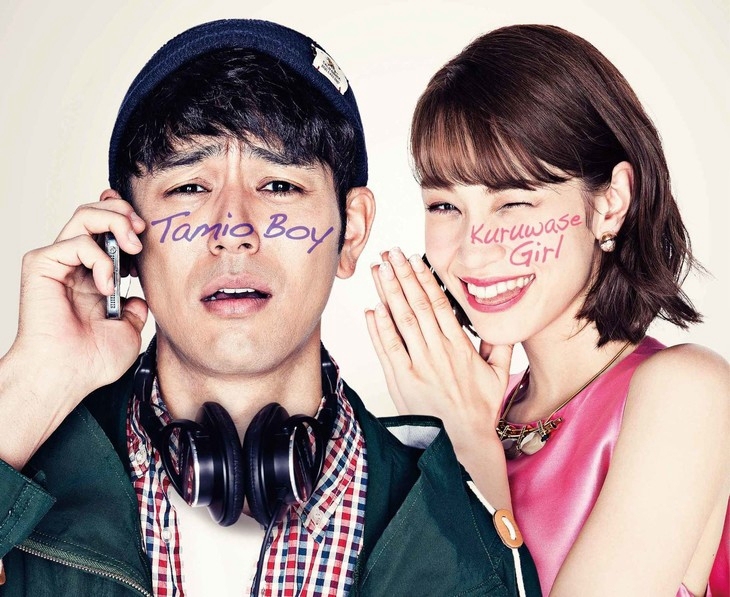 Based on: "Okuda Tamio ni Naritai Boy Deau Otoko Subete Kuruwaseru Girl" by Chokkaku Shibuya

Genre: Romance

Koroki Yuji is 35-years-old and admires singer-songwriter Tamio Okuda. He gets transferred to the editing division of a lifestyle magazine. There, he has a difficult time dealing with strange conversations with his co-workers. Koroki Yuji meets Amami Akari at work. She works as fashion press. He falls in love with her at first sight, but soon hell begins for Koroki Yuji.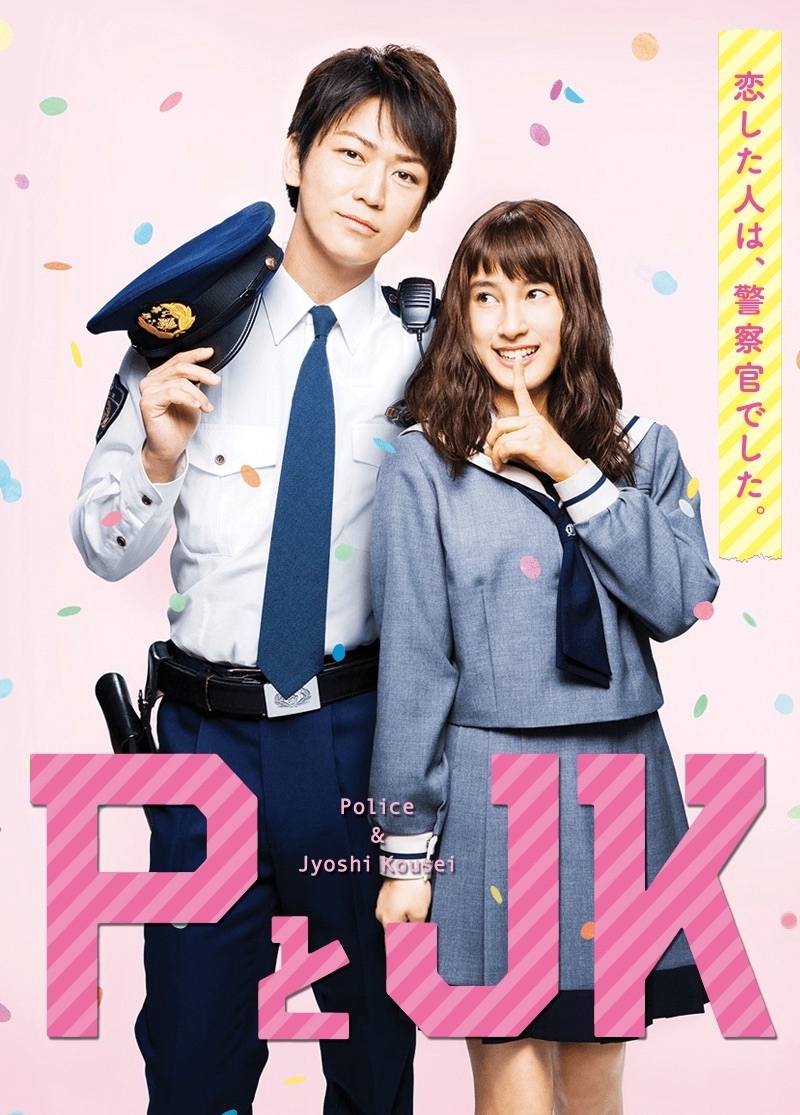 Based on: "P to JK" by Maki Miyoshi

Genre: romance, shoujo

Kako, a 16-year-old high school girl, goes to a mixer pretending to be 22. While there, she meets Kouta who at first has a very intimidating aura. But once he saves her from an awkward situation, she wants to know more about him as does he. That is until he finds out she isn't 22. The next day Kako runs into him again, but this time, he's working as a police officer. Kako still wants to get closer to Kouta, but he isn't interested...or is he?
---
ANNOUNCED / RELEASE DATES NOT CONFIRMED:
She Loves Lies based on the manga "Kanojo wa Uso Wo Aishisugiteru" by Kotomi Aoki.
Bouncer based on the manga of the same name by Makoto Mizuta.
Ajin - Demi Human based on the manga of the same name by Gamon Sakurai.
Mermaid's Prince based on the webtoon "Cat and Dog" by Hee Jung Park.
Bride of the Water God based on the manhwa of the same name by Yun Mi Kyung.
TBA
---
Which manga adaptations are you looking forward to? :)
Thanks for reading and happy watching! xxx
---