Valentine Day was on 14th February and the best way to celebrate, it's by watching dramas that are made for this day! So here are some versions of the same story that I enjoyed watching.
Am I crazy? This is my question because I've watched almost every version or remake ever made of the same story. Maybe I am so in love with the plot that I don't get bored. The girl that falls in love with the bad boy, dramatic altercation, and miraculously she moves in the boy house (if this happened to me in real life I think I would have a heart attack) because her house is destroyed by a fire or even worst a meteorite that destroyed the house (Are you kidding me? Only through divine intervention would my house get destroyed by a meteorite and I move in the house with the handsome guy I'm in love with). And after the girl moves in the house the love story begins.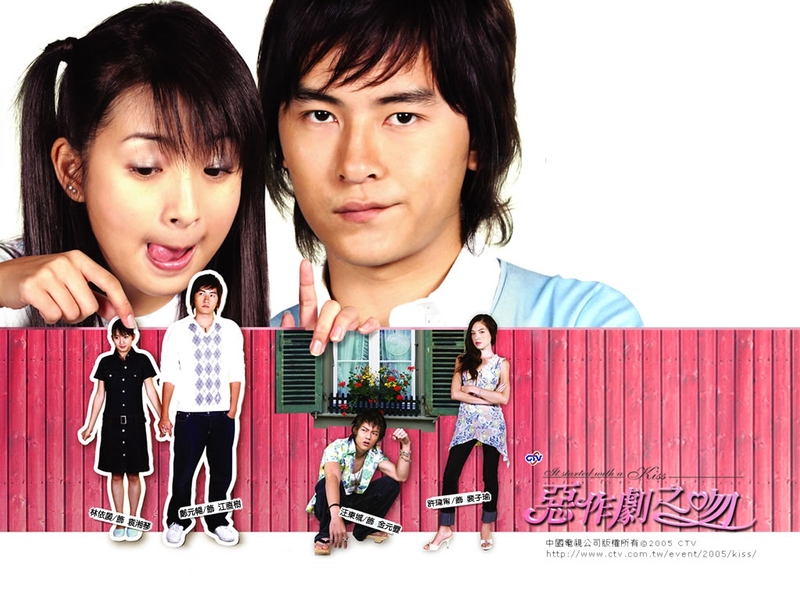 The first drama I saw was the Taiwanese version and I fell in love with the story and characters. How did I end up watching it? It's very simple: because of the boy band, I was listening to at the time, Fahrenheit.Two members (Jiro Wang and Aaron Yan) were in the drama. Obviously, I started watching it, but later the main actor got my attention.
It Started with a Kiss I think it's the funniest version and I remember how funny and cute Lin Ariel and Cheng Joe were. They did a great job portraying the characters, and the family was so hilariously. They bring an extra dimension to the story. I don't want to give a spoiler but the ending was amazing.
If you are a fan of the story and you didn't see this version yet, I highly recommend it.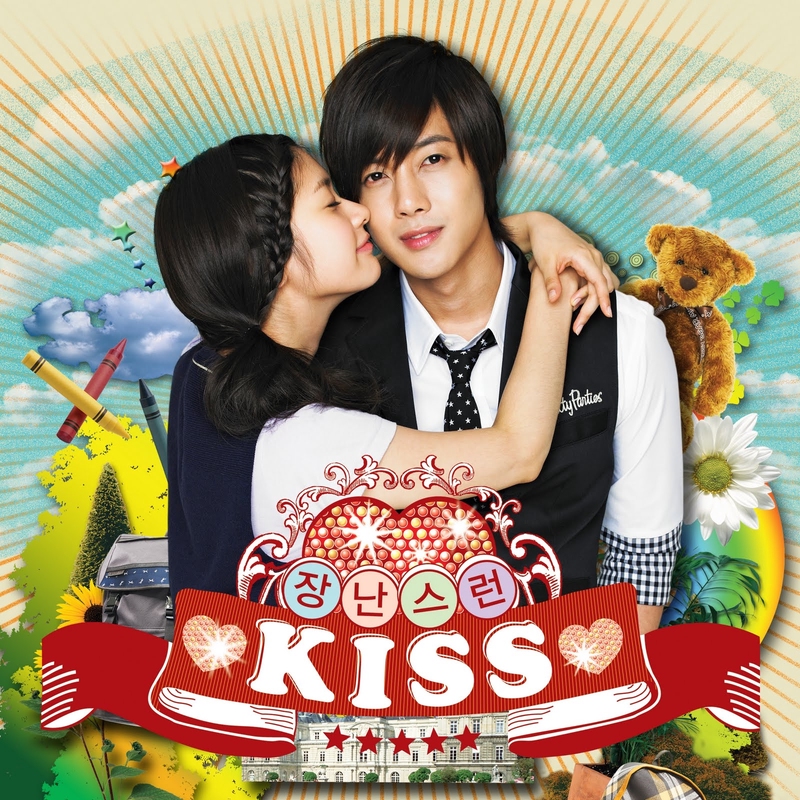 The second version I saw was the Korean version, but at that time I didn't even realize it was a remake of the Taiwanese version. I started watching when it was airing at the time because one of my bias actors, Kim Hyun Joong, was in it. After a couple of episodes, I was wondering where I knew it from, and when I realized it was like a slap in the face (to be fair, it had been a few years since I'd seen the Taiwanese version).
Anyway I liked the actors they chose, it's well made, but it didn't get me like the others. What I found very interesting in this version were the dreams she had with him (they were so funny because they were so real to her and funnier when she would tell her friend).
Never too late to watch it!

Third came the Japanese remake, and when I found out they were going to make it I was over the moon. The main actors, Furukawa Yuki and Miki Honoka so cute and lovely. When I watched it I couldn't wait for the next episode to appear and it was one episode a week (the longest weeks evar!)
This remake was so well made and every episode felt completely new. The romantic parts touched my heart like I was falling in love for the first time.
Make time for this remake cuz you won't regret it!
My favorite scene from the drama is the Legendary Umbrella Kiss!!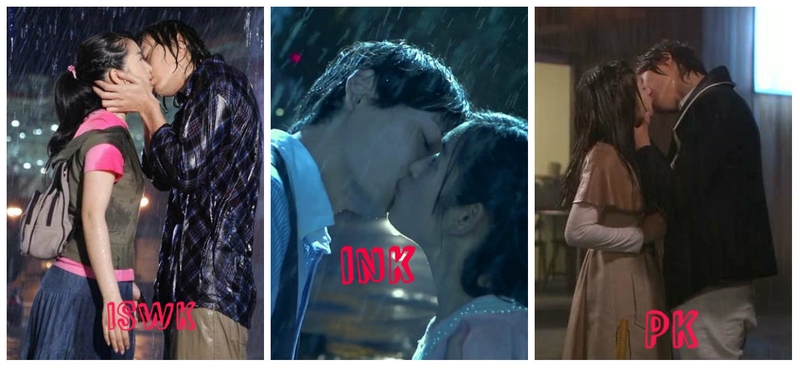 What do you think? Which one did you like better? For me is definitely the one from ISWK!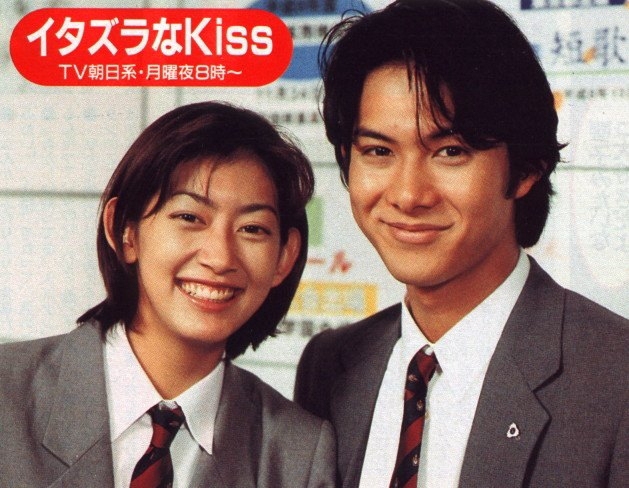 After I saw the Japanese remake I needed to go back to the beginning and watch the original. I was so interested in watching it but was worried that I wouldn't find it because it's so old. BUT I FOUND IT! And it was English sub as well! I can't describe how happy I was. This drama got me. It was so well made and the bad boy here wasn't too extreme. You could see in his face that he was in love with her.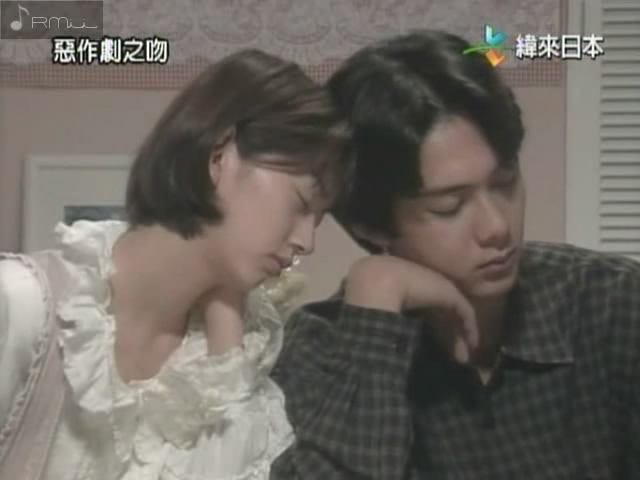 The chemistry between Kashiwabara Takashi and Sato Aiko is so good that I ship them to be a real couple. And not to mention how cute they look together.
If you didn't see it I don't know what you're doing with your life because it's a MUST. Drop everything and start watching it NOW!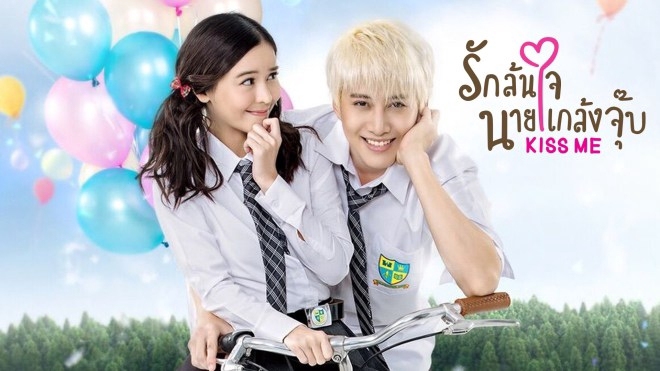 Last but not least was the Thai version. Unfortunately, I haven't finished it because I've only just entered the Thai dramaland. Shame on me for not finishing it but I plan on doing it! Both actors, D'Angelo Mike and Manaying Sushar, look so young and their acting felt so real that it really draws you into the story.
In this version, he has a blonde hair and this little change from the original character brings a totally new vibe to the plot.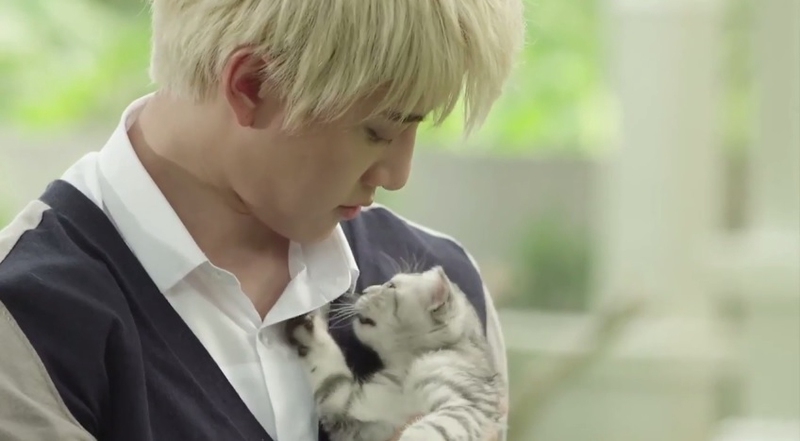 If you didn't finish it like me. Let's try and make time and see how it ends.
In Conclusion
After watching every single one I can say they all are very different because they have a little touch that can make the drama new even if it's a remake.
And now I am waiting to watch the latest new versions but they don't have English subs. I am dying here of waiting to see how they are made and if they are better than the other versions. So if you are in the same situation I am, I hope you made it through memory lane and are also dying to see the remaining ones.
Mischievous Kiss The Movie: High School (2016)
So which one is your favorite and which do you have yet to see?
Happy Valentine Week!