Born on 13th March 1980
Pisces
Height: 1.84 m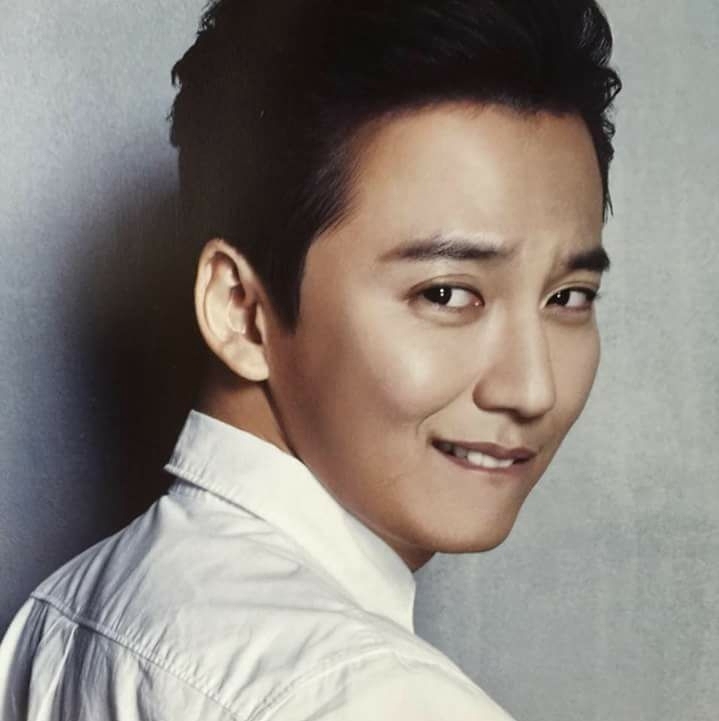 This is my first stalker guide and the reason I decided to write one is obviously because of how much love I have for this man and I can't believe that he doesn't have any stalker guide yet. 
For those of you who know and love this man already, I hope this article mends your heart since he has decided to break it with his dramaland absence. For those of you who don't know him but will hopefully get to know him after reading this… I apologize in advance because he is, to this moment, absent from dramaland. Which brings me to my next point… why the heck do I always end up falling for those who take long breaks from dramaland why? *cries*... Okay, moving on.
So, who is this handsome man?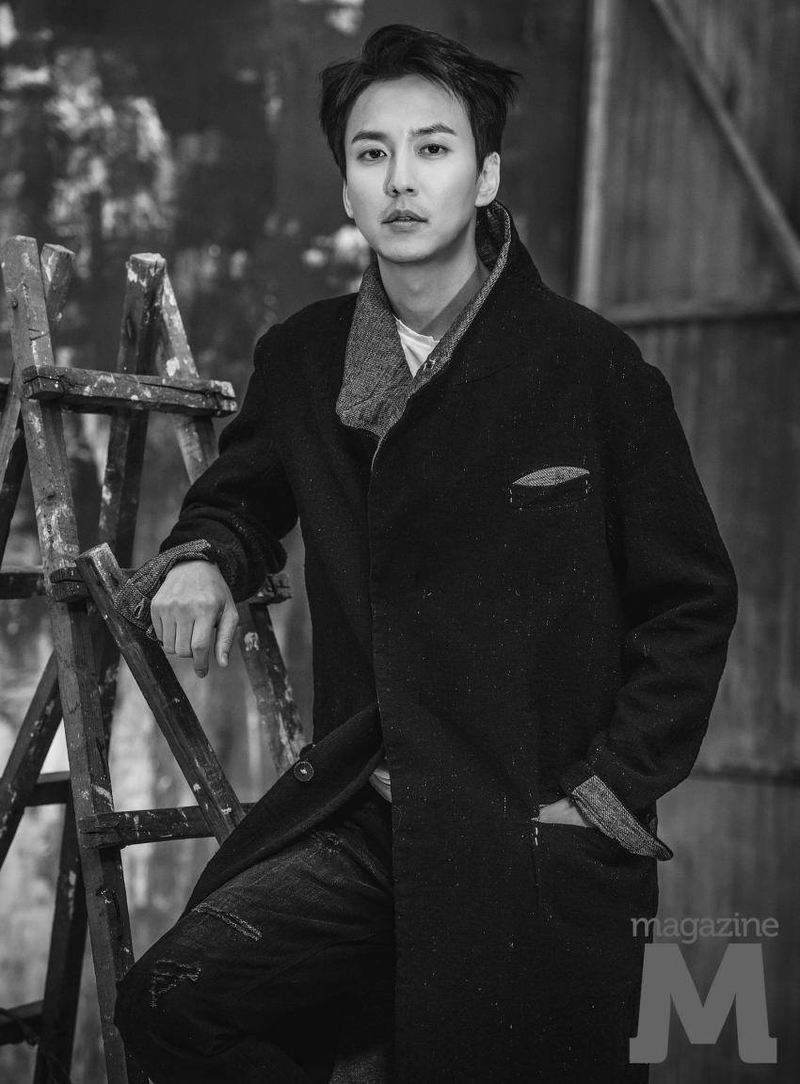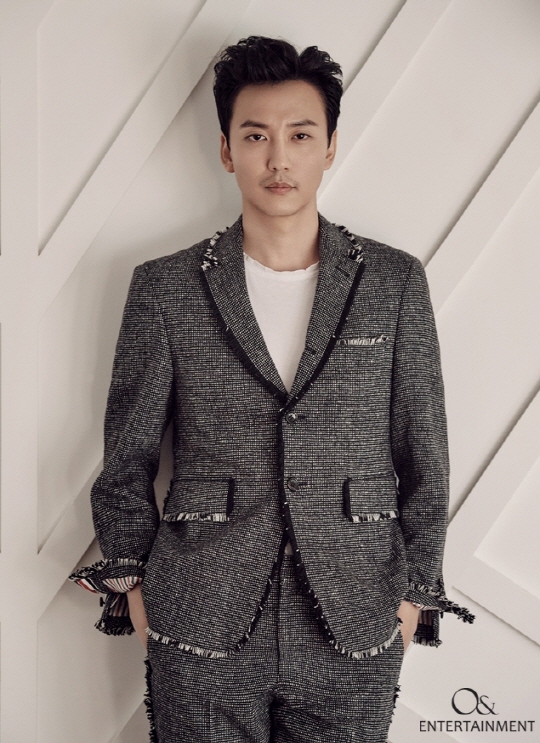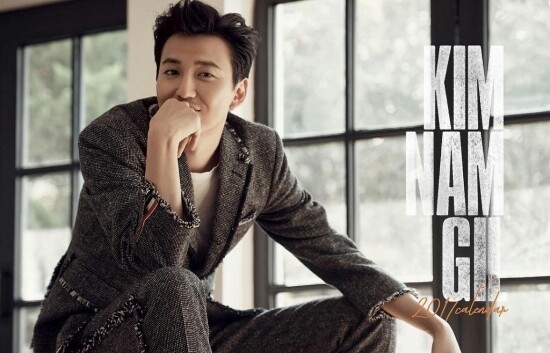 Kim Nam Gil is a South Korean actor, producer, singer, and philanthropist. He first started his acting career in a play and debuted with MBC Bond Talent 31 in 2003. In television, however, he began his career with minor roles such as the 1999 KBS youth Drama School 1 and appeared in Be Strong Geum Soon. At that time, it is noteworthy to mention that he worked under a stage name he chose for himself, Lee Han. He thought it had a more sophisticated ring to it rather than Nam Gil, which is considered an old fashioned name. 
During the years following 2005, he took more supporting leads (My Name Is Kim Sam Soon, Goodbye Solo, Lovers and so on). In 2008, he started working with his real name and got attention in the following movies Public Enemy Returns, Modern Boy and Portrait of a Beauty. In 2009, he received a favorable response to the drama Queen Seon Duk and received the MBC Acting Grand Prize and the Best New Artist Award. Following that, he starred in the drama Bad Guy (2010), Shark (2013) and the movie The Pirates (2014), The Shameless (2015) and Pandora (2016).
Queen Seon Duk as Bidam: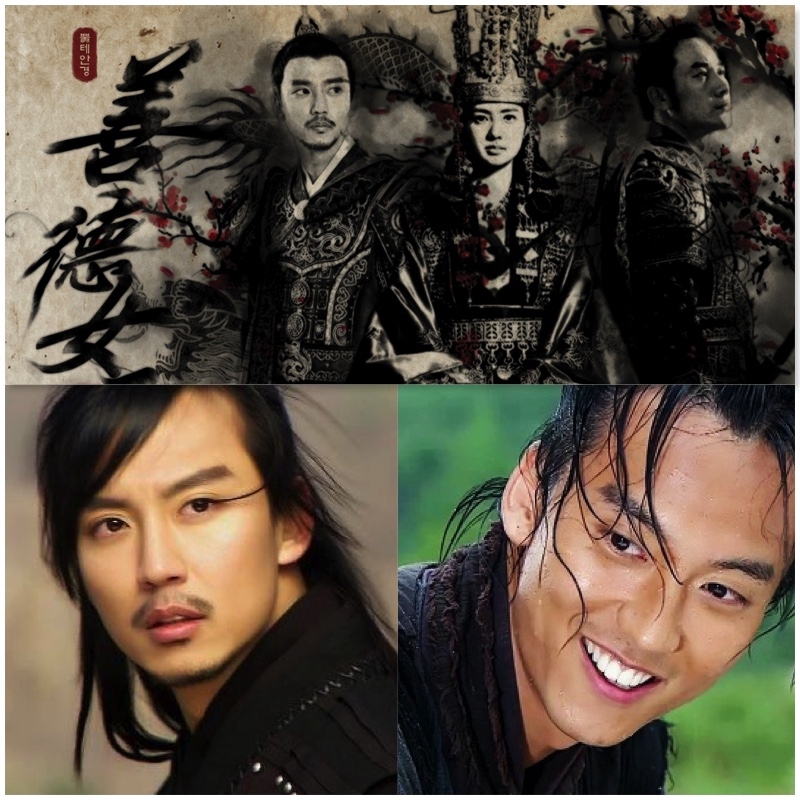 Bidam is the character that changed his life as an actor forever; it is the character that made people recognize him as an actor, among a stellar cast. Queen Seon Duk is a sageuk that topped the TV charts in the viewership ratings every week during its run.
Have you always wanted to watch a show with both a protagonist and antagonist portrayed as strong female characters? Well, QSD is the best you could find, if not, the only drama of such. Queen Seon Duk is mainly a historical/political melodrama depicting the struggle of opposing (good vs. evil) factions. Despite displaying inaccurate portrayal of the actual historical figures. It did an excellent job introducing the international viewers to Korean history, specifically Silla, at its critical time. The core theme is women's rights in a male-dominated world, which I think is the most appealing theme of this show. The power play between two very intelligent women Deokman (Lee Yo Won) and Mishil (Go Hyun Jung) was the drama's most intriguing, stimulating and thrilling aspect. Their chemistry was very much electrifying as many of the greatest hero/villain rivalries of literature and TV. Mishil and Deokman can fight, but it's real intelligence that marks these women as strong females.
Kim Nam Gil's Bidam, won the heart of millions and the drama crew had no choice but to respond to the viewers' earnest requests and give the character more screen time emphasizing his romance with the titular Seondeok (despite the incredible historical inaccuracy). Making Bidam one of the leading characters and one of the two leading men in QSD along with Kim Yushin (played by Uhm Tae Woong). KNG also got chosen as the comeback man for his leading lady (Lee Yo Won), based on people's choice.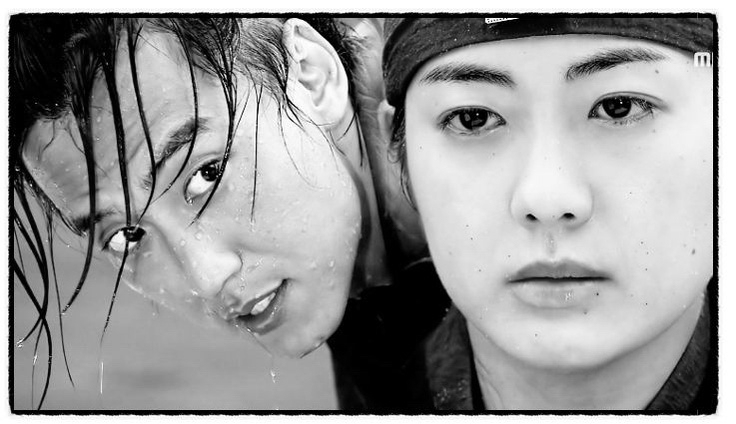 Now, what does that tell you? ;)
His portrayal of Bidam won him several awards, gained him more local and international fans, and flooded him with film and TV scripts proposals. I hope the number of episodes doesn't put you off. Also, the fact that this series won so many awards should be intriguing enough to make you watch it.
                                                                Bad Guy as Shim Gun Wook: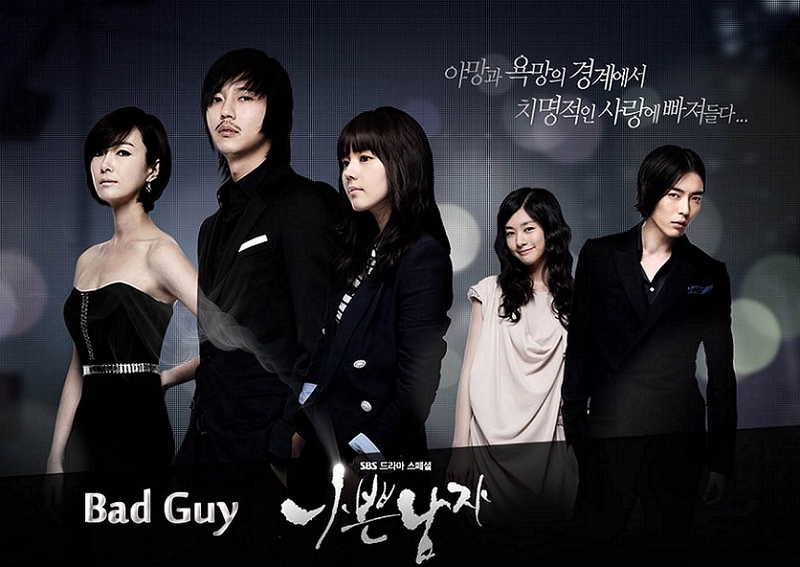 In 2010, Kim Nam Gil played the lead role in Bad Guy, a dark melodrama about revenge. The story is about a man and a woman who dream of climbing the social ladder and the children of a conglomerate family who fall for their temptation. This was the first time for me to watch Kim Nam Gil's work, and you can recognize a true talent when the failure of the drama doesn't stop you from finishing the show, mainly because of one actor's performance. I'm a revenge theme sucker, I have watched almost everything the K-industry has to offer in terms of "revenge" but Bad Guy still remains memorable to me despite the flaws because of Kim Nam Gil. It is so easy to fall completely head over heels for him. All I had in mind was, who is this gorgeous chocolate man and why the heck haven't I watched him in anything before? 
Kim Nam Gil has a unique, special way of acting with his eyes and facial expressions. If someone mentions facial expressions, the first name that pops in my head is his name. I have yet to see another actor capable of such deep expressive features. It is so easy to believe Shim Gun Wook as an antihero character, and yet you can't help but fall for him. I would love to recommend this drama, especially if you are into revenge and melo. However, just a warning ahead, watch it while keeping in mind that the ending had no choice but to be a complete mess. Why? Kim received his draft notice for mandatory military service during his filming of the drama. Although he tried to ask for deferment in order to wrap up the shoot for the series, it was not granted. Hence, resulting in a messy ending because KNG's scenes were reduced even though he shot as much as he could. It would be nice if you keep that in mind before attempting to watch Bad Guy, but I still do urge you to watch it.
Shark as Yi-soo/Yoshimura Jun/Kim Joon: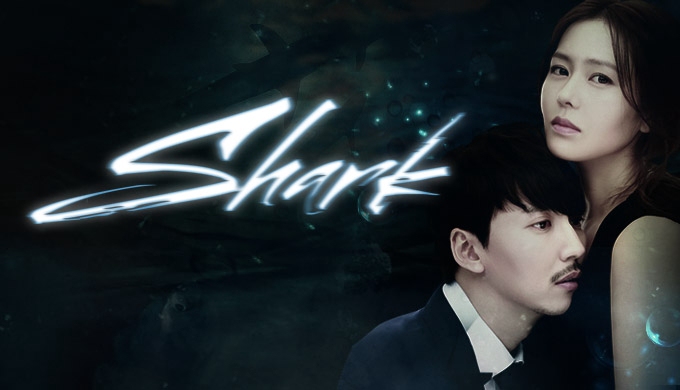 Kim starred in, yet again, a revenge TV series; Shark (aka Don't Look Back). This drama aired in 2013, and it was the last drama that Kim Nam Gil starred in (so watch it wisely!). Shark comes from the team of Resurrection and The Devil (some other great revenge themed dramas). If you look at the Shark's page and do some research you'll find that it's hardly loved. In fact, it's the reason KNG is absent from dramaland, or the reason that triggered that absence, I shall say. What am I doing here, am I really trying to sell this drama to you? Lol. It can't be helped because facts are facts and I know that doesn't sound encouraging now does it? But believe it or not, for me, Shark is one of the best revenge melo I have ever seen K-industry produce, 2nd in place after The Devil. This is one of the so-called "unpopular opinions" but I've found in many cases that other people's trash could very well be some other's treasure. To me, this is a hidden underrated jewel, especially if you are a fan of revenge and tragic love. Shark is not just a simple "revenge drama" with an obvious plot, although it's not original, it is unique in the allegories that the story offered. Shark and Chagall's painting "Orpheus" are both the two center allegories of the story. Shark as a fish symbolizes that life must go on as the shark has to keep moving in order to live. The "Orpheus" painting depicts a sad myth of Orpheus where he travels to the underworld to save his wife. Only to lose her at the end because he looks back before they've both reached the upper world. Which emphasizes the tragic love of a man and woman who cannot be together and explaining the alternate title for this drama Don't Look Back: the Legend of Orpheus.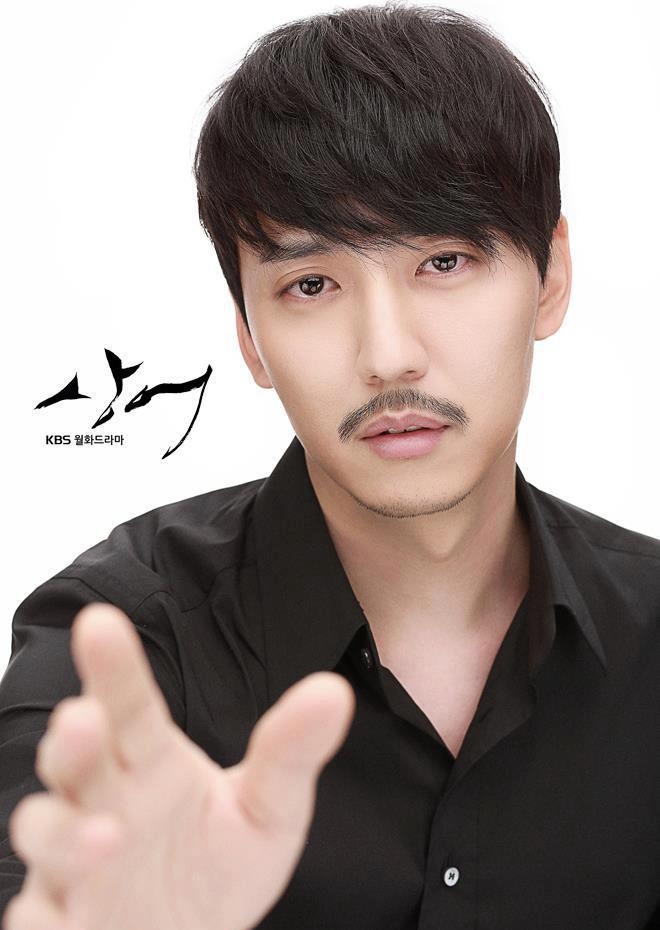 Shark is beautifully written and photographed, and it unfolds like a good book rather than just a television show. It has the depth of a Greek tragedy. It is not a romantic drama and certainly not a drama you'd watch for the romance, which is why the revenge element is executed very well with no distractions. But the intensity level between the two leads was indeed a bonus to the show. KNG's character is obviously the heartthrob of Shark! You will be entirely captivated by the dark-eyed grace, gentleness, and menace of Nam Gil in this complex role. When it comes to acting through facial expressions and even without many dialogues it's always KNG who leaves me breathless. It is noteworthy to mention that the plot has many eloquent scenes, the most powerful of which often features no dialogue at all! How brilliant is that? :)
Pandora as Kang Jae Hyeok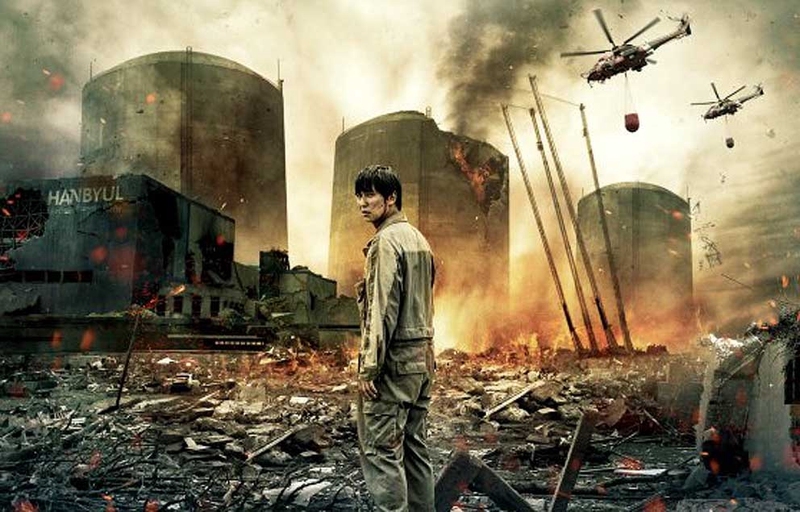 A disaster blockbuster, and a wake-up call for Korean citizens that this "could" happen in real life. To illustrate further, Pandora is a film about the struggle of ordinary people trying to prevent the worst in the disaster of Korea. It arrived without warning, after the largest earthquake that has ever threatened the Korean Peninsula. The film also depicts how corrupted the government can be and how matters were handled in a sloppy irresponsible way.
Due to the Gyeongju earthquake that happened on September 12, 2016, public interest in nuclear safety has increased and opposition to the New Kori Nuclear reactors 5 and 6 in Ulju-gun, Ulsan, has been raised. 
Kim Nam-Gil, who had to perform a Gyeongsang dialect in the film, said, "Seoul is my hometown, so I was worried about the Gyeongsang dialect", "My teacher stayed beside me and helped, I also had to travel to many places like Busan with Kim Joo Hyun to practice my Gyeongsang dialect and it has helped me improve", "I used to always play the cold characters, but in this movie, Jae Hyeok is the closest character I've done to my original self". Newcomer actress Kim Joo Hyun testified that Kim Nam-Gil often quoted "the camera does not lie" and laughed.
Kim Nam Gil as Kang Jae-Hyeok was flawless as always and as I've said in my review for the movie he moved the whole theater hall into tears. Now, this movie is not trying to be a tragedy or a tearjerker or heroic, it's trying to raise awareness simply because it's better safe than sorry. The production, the direction, and acting (stellar cast) all in all were well made and presented.
                                                             The Pirates as Jung Sa Jung
Actors Kim Nam Gil and Son Ye Jin's acting attracted a lot of attention in The Pirates movie. It is an action adventure depicting excitement on the sea. Kim Nam Gil as Jang Sa Jung is the legendary leader of the mountain bandits and Son Ye Jin as Yeo-Wol is a female captain of pirates. She is a person who combines both beauty and intense charisma. The Pirates recorded the highest sales in 15 countries in the 67th Cannes Film Festival film market. It was also praised by foreign buyers as "the most entertaining and publicly appealing piece of Korean movies in Korean market this year (2014)."
It was one of his more light-hearted projects and he definitely proved that he still has a knack for comedy, despite all his dark roles. Also, based on the director, there is a sequel that is on its way but as both leads are busy with other roles, it might take a while before we can get them reunited, unfortunately.
The netizens that watched the movie mostly praised Kim Nam Gil's performance saying:
"It has been a long time since we've seen a role that matches with Kim Nam Gil so well after Bidam (Queen Seon Duk).''
"It was fun watching this movie! Kim Nam Gil and Yu Hae Jin are both a wonderful duet of evilness". 
"Kim Nam Gil is best at roles that make him more active! His acting was one of the best"
"Kim Nam Gil and Yu Hae Jin were a wonderful funny pair!"
                                                          The Shameless as Jeong Jae Gon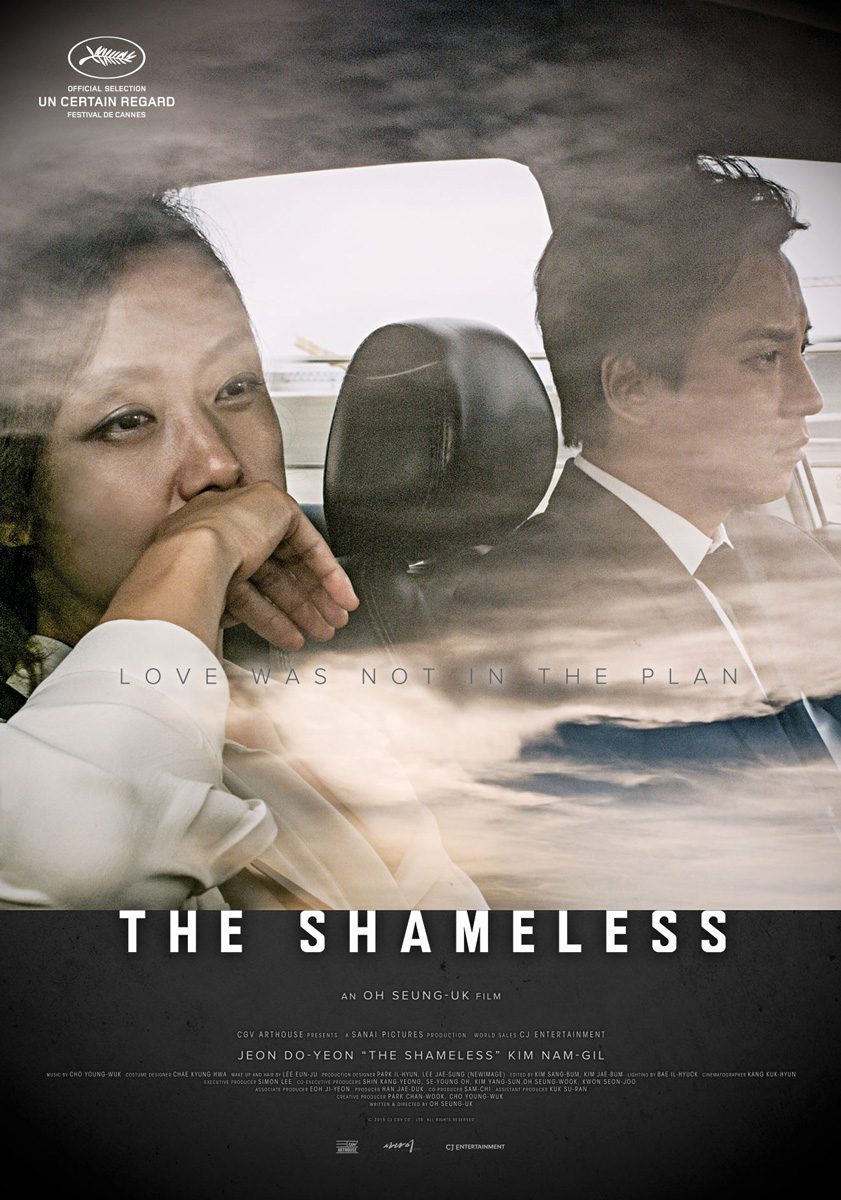 After The Pirates, Kim Nam Gil took a break, before proceeding to film The Shameless.
The Shameless is about a homicide detective who falls in love with a mob enforcer's girlfriend while trying to track him down. Now, this is not an original movie with a new territory, most of the elements presented here are overused in Korean cinema and it's certainly not a perfect movie but it's gifted with a stellar cast and an outstanding chemistry between the leads.
He said: "One day I woke up and read the news about Lee Jung Jae hyung suffering a shoulder injury during the filming of his movie Big Match. I read that he was supposed to be filming The Shameless after it and the title of the movie intrigued me. I wondered what the scenario was about, so when it was offered to me and I read it I found that it is actually my kind of movie. A dark hardcore melodrama". 
Kim Nam Gil - The Human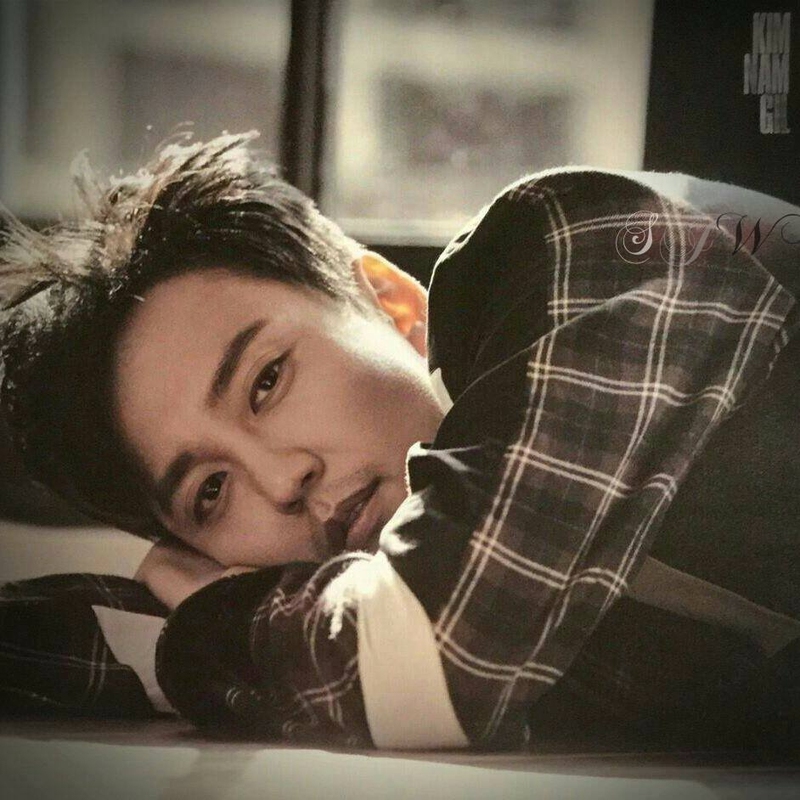 ''I know that I'm in a very privileged and blessed position, and I think it's my responsibility to share what I have with people who don't have much. If what I commit, whether it's my time or my effort, gives someone else hope, it's worth it to me. I mean, in the end, it's all about hope. In the last few years, I've been most passionate about working with organizations in Korea that help single mothers, who I believe, are the real heroes in society. I also volunteer at pediatric units in several hospitals across Korea. I'm a huge animal lover as well, and I'm always supporting different animal shelters in our country. I think environmental issues are extremely important, and in 2009, I went to Indonesia when the earthquake devastated their country. I saw so much desperation and poverty, and I was overwhelmed with the desire to help. I created my nonprofit organization, Gilstory to provide support and resources for countries devastated by natural disasters and poverty, like Indonesia and the Philippines.'' – Kim Nam Gil.
Collections of some of the wonderful praises from people who worked with Kim Nam Gil (makes me really proud of my chocolate man).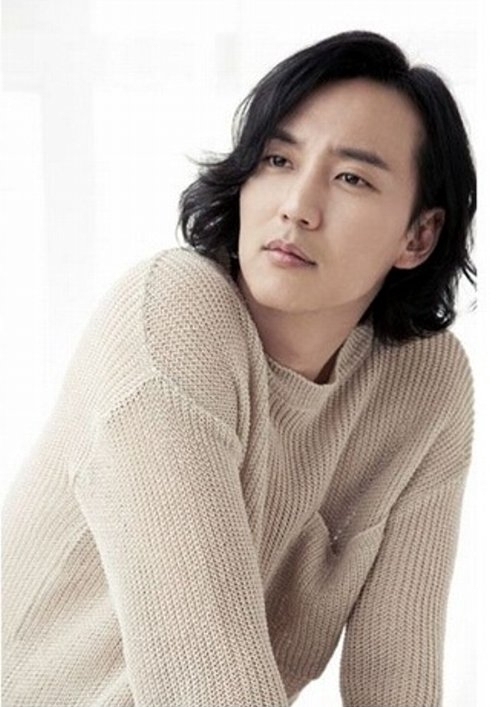 ''Kim Nam Gil looking through the screen is the best, I think Kim Nam Gil is probably the best actor in Asia.''
''Kim Nam Gil is an actor that has a strong sense of feeling that cannot be defined, leaving a thin line between good and evil.''
 ''Kim Nam Gil does a great deal of research before shooting anything.'' 
– Director Lee Hyung Min
''I think Kim Nam Gil should be called a man with a special "hard work" trademark in his appearance. I am really glad that he rose in popularity; it is not an easy task to give an unforgettable performance, which he always does.'' 
– Director Kim Han-min
''During the shooting of Modern Boy, I still remember his unusual expressive eyes.'' 
- Directed by Kang Woo-suk
''Immersion and guts are not common.'' 
– Actor Park Hae Il
''If the camera starts rolling he turns into someone else. He has an excellent sense of concentration and gets the other actors so well. It usually takes from me a lot of efforts to keep the feelings of the character within me from the day before shooting, so I really envy his concentration.''
– Actress Hwang Woo Seul Hye.
''He's just like Jang Sa Jung (his character from The Pirates). In actuality, he's more talkative and fun. He's a bit of a klutz and is friendly. His image up to now is all a lie. Since I've known that side of him from Shark, it was really comfortable working with him this time. In that sense, I think Jang Sa Jung fits him well.''
– Actress Son Ye Jin.
''He is just such a great actor to star with so when we went to shoot on location in Japan, I went to watch his scenes even if I had none. There are so many things to learn from him and we talk to each other a lot even while we're in a shoot. But I can't quite seem to be able to figure him out -- he'll be serious one moment and be joking around the next -- so he's like a time bomb. Oh, but in a good way (laughs).''
– Actor Kim Jae Wook.
Extras: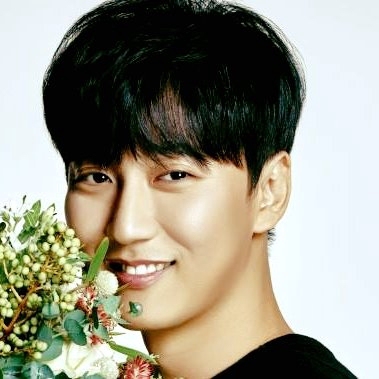 Which actors does he look up to?
"I love Johnny Depp and Christian Bale. In Asia, I like Tony Leung as his eyes look very charming." 
– Kim Nam Gil.
Who is his ideal woman? (the most important question, I know!)
When it comes to women, Kim Nam Gil loves those who are a bit older than him (up to 5 years). His type of woman is someone who is very elegant and sophisticated. She should have a calming exterior, a calm personality and display femininity with ease. Two actresses fall under this category, and he said they were Lee Young Ae and Lee Yo Won; both ladies are married, so Kim never had a chance with them. He just stated them as his ideal women. (well, I'm not married and I'm very much available if you'd take me although I'm not a Noona but I can act like one XD). Jokes aside, those two ladies are beautiful K-goddesses!! What a taste!
                                                                         Mini Gallery: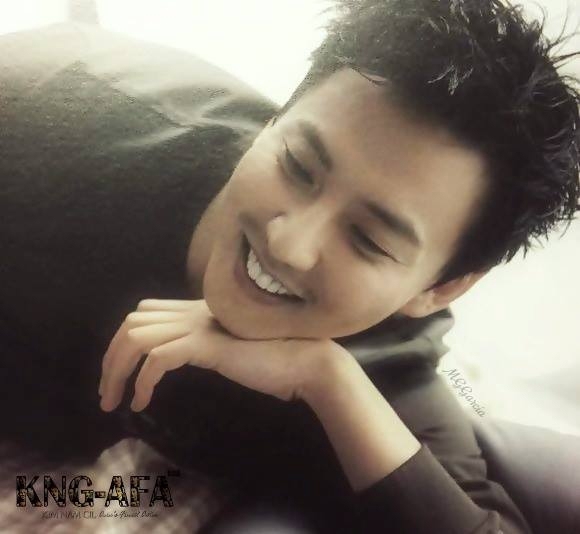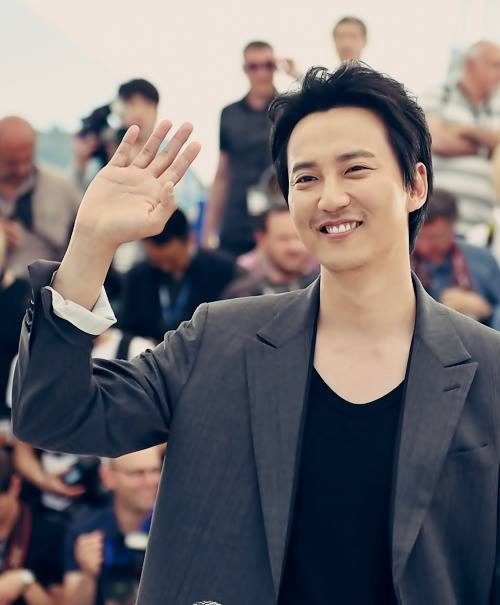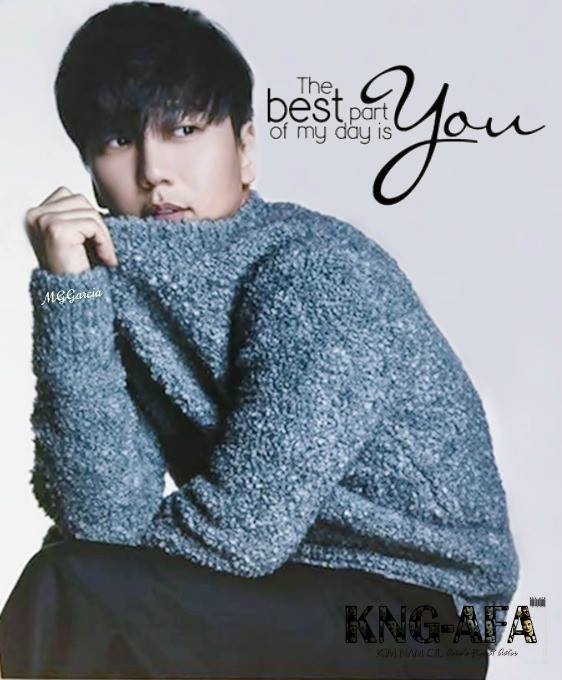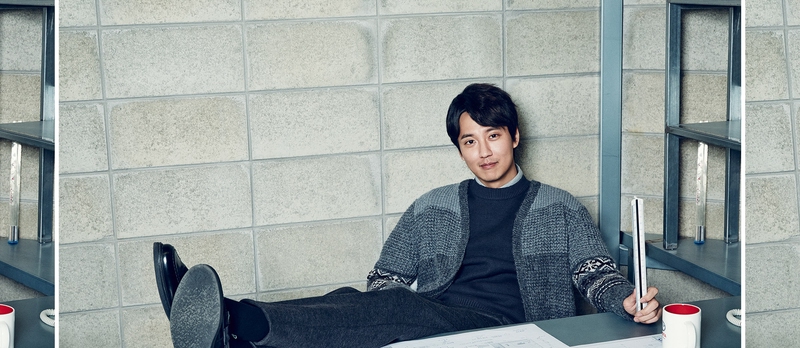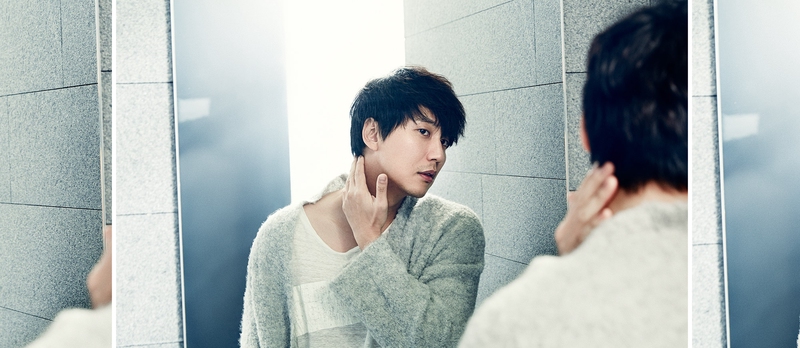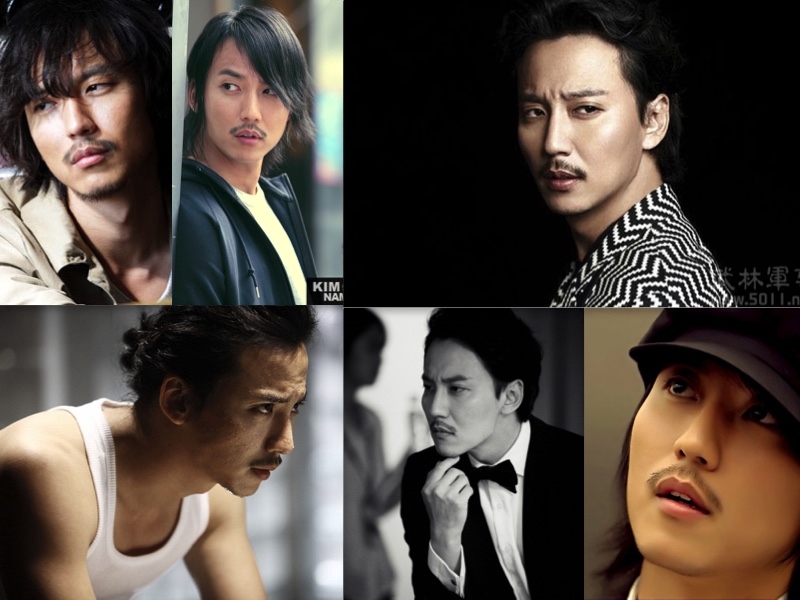 Bonus!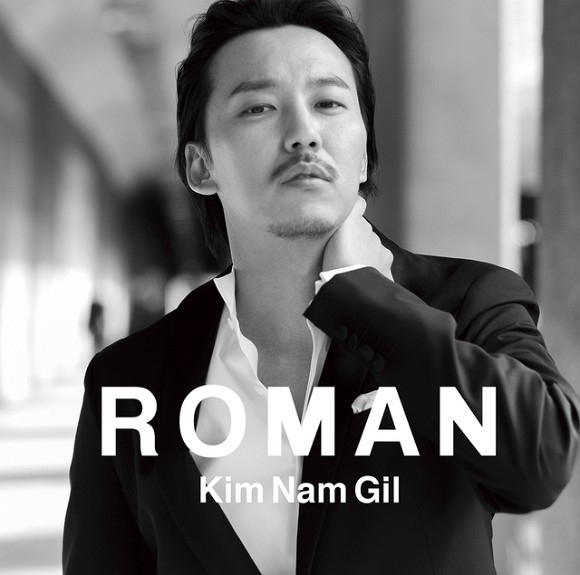 In July 2013, he released his debut single in Japan. The title track is a cover of Kōji Tamaki's "Roman" and the single also included Kim's two songs from the Queen Seon Duk's soundtrack.
And now I'll leave you with one of his live ballad songs:
Thank you for reading! The format and structure of the stalker guide are credited to me @Marooya. 
Content/information credits: Most of the credits goes to the Korean interviews from magazines, videos, and articles. Some of the pictures from Kim Nam Gil's Asian fan page on Facebook. Last but not least, Wikipedia.