If you're still experiencing technical difficulties, please report it
here
.
Name: Akanishi Jin
Native name: 赤西 仁
Nationality: Japanese
Gender: Male
Born: July 4, 1984
Age: 33
Jin Akanishi was born July 4, 1984. He is a Japanese singer and songwriter, actor, seiyū and television personality.
Akanishi used to be a member of the popular J-pop group KAT-TUN until July of 2010, and was the one of the two lead vocalists. Since the group's debut in 2006, it has achieved 14 consecutive number ones (including studio albums) on the Oricon charts.
He also debuted as the vocalist of the rock band LANDS, along with Takeshi Kobayashi for the movie Bandage. He has, in the name of a band in the film BANDAGE, ranked in #1 in the Oricon ranking with the album OLYMPOS (released January 13). This is LANDS' 2nd consecutive #1 after the first single released in November last year. The only other time in history that an album which was released in the name of a movie character was #1 was in October of 1996, when the band YENTOWN in the Shunji Iwai's directed film Swallowtail Butterfly released the album called MONTAGE. -- asianmediawiki
Akanishi will star in the Hollywood film "47 Ronin" which also stars Keanu Reeves in the lead role. Akanishi will play the role of Chikara Oishi, a friend to Kai who is played by Reeves. The film's director, Carl Erik Rinsch, was apparently impressed by Akanishi's English abilities and motivation.
In this case Akanishi Jin would be the second Johnny's Entertainment artist within the agency after Ninomiya Kazunari in Letters From Iwo Jima to star in a Hollywood movie and the third overal to work with an American director. Tegoshi Yuya from NEWS was the second in Memoirs of a Teenage Amnesiac but that movie is considered to be a Japanese production directed by Hans Canosa.
On Feb. 9, 2012, Jin Akanishi's agency announced that he and Kuroki Meisa were married on Feb. 2, 2012. Kuroki Meisa later confirmed this on her blog and rumours say that Kuroki was already pregnant. It was confirmed on April that she is 4 months pregnant with Akanishi's child. -- wikipedia
Drama
Title
Rating
The Legends of Monkey King

Chinese Drama,

2018

, 0 eps

Erlang Shen, Yang Jian

(Unknown)

0.0

Yukan Club

Japanese Drama,

2007

, 10 eps

Shochikubai Miroku

(Main Role)

7.0

Anego Special

Japanese Special,

2005

, 1 eps

Kurosawa Akihiko

(Main Role)

6.7

Gokusen Special 2

Japanese Special,

2005

, 1 eps

Yabuki Hayato

(Support Role)

7.8

Anego

Japanese Drama,

2005

, 10 eps

Kurosawa Akihiko

(Main Role)

7.0

Gokusen 2

Japanese Drama,

2005

, 10 eps

Yabuki Hayato

(Main Role)

7.9

Xmas Nante Daikirai

Japanese Drama,

2004

, 4 eps

5.7

Kowai Nichiyoubi: 2000

Japanese Drama,

2000

, 21 eps

6.1

Kowai Nichiyoubi: Shinshou

Japanese Drama,

1999

, 13 eps

6.9

Kowai Nichiyoubi

Japanese Drama,

1999

, 10 eps

6.1

P.P.O.I.

Japanese Drama,

1999

, 8 eps

6.2
Movie
Title
Rating
Bandage

Takasugi Natsu

(Main Role)

7.4
TV Show
Title
Rating
Cartoon KAT-TUN

Japanese TV Show,

2007

, 152 eps

8.8
Articles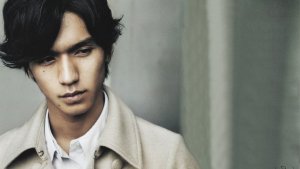 A Stalker's Guide to an actor who perfectly delivers any drama character no matter how simple or complex it is.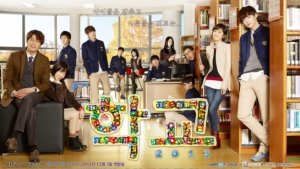 For June, MDL staff will introduce you to their favourite Bromance oriented dramas.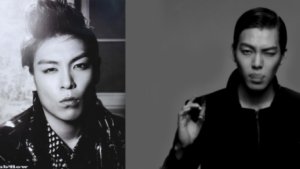 Catnip lists some celebrities that could be lost twins. Or triplets. Or even quadruplets.