If you're still experiencing technical difficulties, please report it
here
.
First Korean Drama: Pinocchio
First Japanese Drama: Itazura Na Kiss
First Chinese Drama: Love O2O
First Taiwanese Drama: Just You
First Thai Drama: Full House
I Love Dramas With:
Romance
Happily Ever Afters
Bromance
Sismance
Leads with Great Chemistry
I

 Hate Dramas With:
Love triangles that take over the plot
Selfish Female Leads
Abusive Male leads
Boring plot
Annoying, Frustrating leads
Noble Idiocy
---
I'm not the type of person that judges dramas by the level of acting skill, cinematography, or just overall quality. I judge by enjoyment level.  A great OST, an enjoyable plot, and memorable characters make me enjoy a drama. So if I've given a drama a 10/10, that means it was amazing in at least one of those  3 categories.
Plots don't have to be intriguing, complex, or unique for me to enjoy them, they just have to be able to make me feel for the characters.

 OSTs don't take points off the drama if they're terrible, but they do get the drama brownie points from me if they're good.

Memorable Characters don't have to be unique, they just have to make me feel for them. Whether it's anger, disgust, love, or sadness, if I feel something very strong towards their character, then that means, that they're memorable.
So be warned. If I've given a drama a 10/10, it doesn't mean that it's good - although, it could still genuinely be good. A 10/10 just mean that I enjoyed it very much.
---
My OTPs









           Yiting and Xi Yu from                                                       Kang Cheol and Yeon Joo                           "Behind Your Smile"                                                                         from  "W"
Qi Yi and Liang Liang from "Just You"
---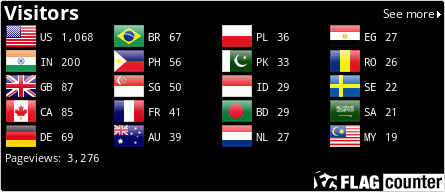 Statistics
43d 12h 30m
ALL TIME
1,031 episodes, 60 shows
List Updates
Currently watching

1

/26

8 hours ago