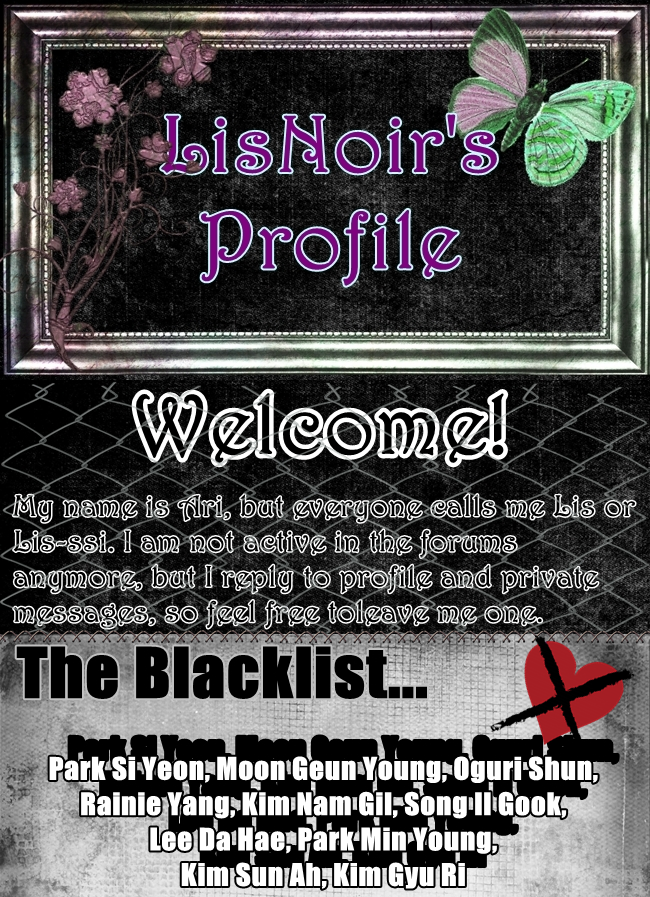 People may wonder why I don't like them? Well, I think they are completely overrated. But hey! you like what you like and I'll love what I love,
O...K?  
People may, also, think I'm gonna be missing out in a lot but I'll somehow survive.
Don't suggest dramas or movies with any of them.. .Ever...

My thoughts about "Level 7 Civil Servant" ...
Details
Last Online: 46 minutes ago
Gender: Female
Location: P.R.
Birthday: May 10
Join Date: April 6, 2011
Drama Statistics
Times (Days)

107.13

Watching

11

Completed

132

Plan to Watch

136

On Hold

11

Dropped

81

Total Entries

371
Movie Statistics
Times (Days)

7.88

Watching

0

Completed

108

Plan to Watch

163

On Hold

0

Dropped

3

Total Entries

274
Comments (1217)
Error
Error
Favorite Dramas
Favorite Movies
Favorite Actors
Friends