If you're still experiencing technical difficulties, please report it
here
.
Hello!
I'm Sara, I love reading, watching drama and listen to JRock and KPop! **
For a very short time I was a member of an Italian fansub, but I'm no more a subber because of the lack of time due to university and some other problems I have at home.
I also have a wonderful blog** that I use as much as my time allow me to write or post something. There you can find basically everything I love:  dramas, Kpop, wedding dresses, stationaries, food and reviews (in italian). I'm sorry but my english does not permit me to write anything longer than this stuff.
Here

you can find my reviews. 
Here

you can find my mommy drama list :D
Bacissimi, Nihs <3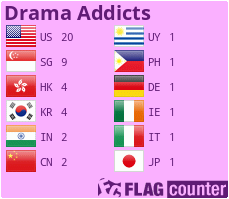 Statistics
33d 19h 48m
ALL TIME
845 episodes, 59 shows
2d 9h 55m
ALL TIME
33 movies
List Updates