If you're still experiencing technical difficulties, please report it
here
.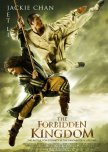 Jackie Chan
Jet Li
nuff said.
This movie tells the story of two martial artist that must train a 21st century boy who has been transported to their time.  I have re-watched this movie at least a half a dozen times and enjoy it every time.  It feels kinda kid friendly at times so if you are looking for more grit this movie isn't for you.
 I Never give anything a score of 10 and unless it is amazing, I don't think I have ever watched anything amazing. Nothing below 6 unless I had to drop/shut it off.
Was this review helpful to you?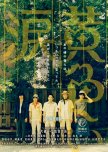 I watched this to knock it off my "Arashi" to watch list and it surprised as it isn't a genre that I would have normally picked.  A historical slice of life drama about one summer in a tiny apartment with five friends finding their way in life.  The difficulties of being an artist of any flavor and trying to find work if you don't conform to the norm of society is highlighted well in this.  The romance is low in this but it is there as a background plot line.
Glad I watched it, not sure I would re - watch it.
Was this review helpful to you?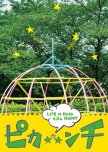 I watched this raw and no I do not speak Japanese but i have watched the first 2 so I figured I would give it a try. I know it was filmed in a short amount of time due to scheduling and it is the first movie they starred in together since 2007, which was Yellow Tears.
The story basically told itself , I may have missed out on the dialog but just watching them reprise these roles I now know where Haru, Shun, Chuu, Bon, and Takuma's  life have taken them now that they are in their 30's.  Trying very hard not to post any spoilers but if you watch this for nothing else the costumes are uniquely Arashi.
And pimp daddy Nino : )
If you liked the first 2 which I found english subbed relatively easily, you will love to reminisce with  the characters with or with out subs.
Was this review helpful to you?
I am huge fan of Kung Fu movies (any martial arts for that matter) and in the early eighties devoured tons and tons of badly dubbed ones.  This movies reminded me of all that and more.  My dvd is currently on loan to someone because we love to share and discuss with our friends.
I recommend this only if you love Wu-Shu type movies or like to play mystery science theatre (https://en.wikipedia.org/wiki/Mystery_Science_Theater_3000) with your friends.  
I watched this with out watching Dragon Inn first and was able to follow the plot line relatively easily.  If you are looking for a serious movie this isn't for you.  if you like well choreographed, slightly plausible fight scenes tied together with an okay premise, watch this and enjoy.  It is actually one of my favorite action movies out there ..It does have Donnie Yen in it after all.
Was this review helpful to you?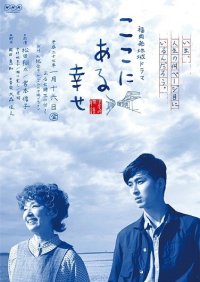 I will recommend this story to everyone.  The story is short and sweet about a man finding his calling in life.  What I liked best about about it was that it reminds us that the previous generations had lives before us.  Those stories can either teach us or just entertain us.  As stated before it is a short little movie and makes me happy every time I watch it .  So the title "Happiness is here" is very apropos for me.  Matsuda Shota is adorable as usual.
 I hope you enjoy it as much as i did : )
Was this review helpful to you?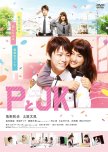 P to JK
1 people found this review helpful
I was waiting for this forever as I am a die hard Kame fan but as was stated in the other reviews the script was short on explanation and needed a little more touching moment between the married couple.  Just when you think they are starting to connect the movie is over.  That might be the issue if it was a 10 - 12 episode drama it might have felt smoother.  Makes me wanna read the manga now.
That being said OH MY GOD KAME IS BEAUTIFUL.  You get Odagiri feels in this and his camera time is amazing.
Was this review helpful to you?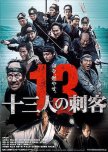 First off for this review you have to understand I am HUGE Kurosawa fan since well ..forever.  I love Samurai films and this one did not disappoint.  The political maneuvering to ensure the right thing was done for the Japanese people felt like something that really could have happened.
My Re-watch value is low because I rarely re-watch samurai movies unless I am sharing with my friends, but I may buy the dvd to add to my collection to make sure I always have it to share.
This is just an opinion, yours may differ.
Was this review helpful to you?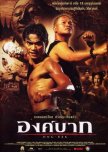 Ong Bak
0 people found this review helpful
Hi Super Martial Arts fan back with another review.  
This time our fighter is Tony Jaa and this series of movies show of Muay Thai choreography extremely well.  I don't watch these movies for plot or character development I watch them to be entertained by people who can do things, train their bodies to do things I can only image. The movie was done well enough I didn't shut it off and when I get into a martial arts mood I do re watch them.  If you like the movie Commando I am sure you will like these.
Was this review helpful to you?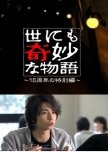 This is a 30 minute story involving a "country bumpkin" and a big city urban legend.  The entire time I was watching it I kept thinking 'just like gremlins' he isn't going to follow the rules. The acting was good with what they had to work with. While the ending wasn't predictable per se, it led you to the conclusion so it made sense. I got to knock it off my Matsumoto Jun to watch list that made me happy.  If you enjoy short stories or are  a Matsumoto Jun fan I recommend this, other than that its kinda meh.
Was this review helpful to you?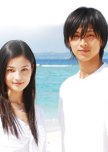 Shota Matsuda and Kuroki Meisa back in the day this romance story is sweet with out a lot of hard drama.  Drama exists just not joltingly like Hana Yori Dango or Itazura Na Kiss.  I still like it and I happy I watched it.  Not sure I would re-watch it as it was a very light story, almost Hallmark story-ish.  I am trying to not say anything bad cause it wasn't it was more good than bad. CUTE thats the word it was CUTE. Quaint would be another. Make sure to watch until the very end for a snippet with the actors on the beach.
this is just my opinion, yours may differ
Was this review helpful to you?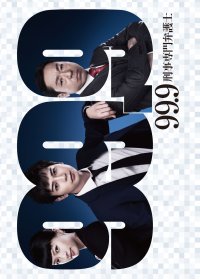 I watched this for MatsuJun of course, but the story pulled me.  It still has some of the silly antics detective stories have in them but at the end I was screaming at the t.v. "There better be a second season!"  I absolutely needed a second season and I get one in 2018 (yippee!!).  There is no real romance in this it more a drama and mystery show. Finding the truth through deductive reasoning is the basis of this show.  I will most likely buy the dvd for this after I have seen season 2.
I loved it, but it is my opinion yours may differ
Was this review helpful to you?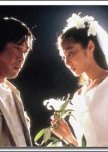 This story is about the value placed on physical beauty.  It also highlights how much the impact of a lost love can have on a persons life. It was originally broadcast in 1991 so it is an older drama. I am glad I watched it, it has elements that made me smile, but it has no re - watch value for me. The hinted at side romance with the siblings is interesting to watch unfold.
So I recommend watching it when you want a romance and you've seen all the others.  This is just an opinion, you may love it.
Was this review helpful to you?