Are you an aspiring writer?
Want to write articles for the MDL home page?
Send ME a message!

Now Accepting -- Writers for General/Topical Editorials, Currently Watching dramas. 
For Movies send a PM to rosefae72, Stalkers Guides to Elisabetta, and News to Skye-N-Rain.

Please check out our Writers Wanted! ad for more info and F.A.Q.
So Many Dramas, So Little Time, 
So Much Time Spent Watching Dramas
           Hi, I'm Rosie! 

 ***Check out my Drama and Kpop Blog: HERE*** 
~~~~~~~~~~~~~~~~~~~~~~~~~~~~~~~~~~~~~~~
Favorite Kdramas:

Coffee Prince, SUFBB, I Need Romance, Secret Garden, Reply 1997, School

Favorite Jdramas:

Nobuta wo Produce, Orthros no Inu, Hana Kimi, Kimi wa Petto, Bloody Monday

Favorite Tdramas:

MARS, In Time With You, Autumn's Concerto

Korean Variety Shows:

Running Man, We Got Married (Global) 

Other TV Shows:

Doctor Who, Firefly, Gilmore Girls, Sherlock
Just a few of my favorite Asian actors. Here are the guys:
More Korean Actors:

Lee Sun Gyun, Seo In Guk, Sung Joon, Ji Hyun Woo

Korean Actresses:

Yoon Eun Hye, Kim Sun Ah, Yoo In Na, Gong Hyo Jin, Moon Chae Won

More Japanese Actors:

Miura Haruma, Ikuta Toma, Kamenashi Kazuya, Matsuda Shota, Matsumoto Jun

Japanese Actresses:

Inoue Mao, Takeuchi Yuko, Horikita Maki, Kato Koyuki

More Taiwanese Actors & Actresses:

Vic Zhou, Chen Berlin, Vaness Wu, Ariel Lin, Barbie Tsu

Favorite K-Pop Boy Groups: 

BIGBANG, Block B, Teen Top, Exo, Winner, CNBlue, U-Kiss, Beast, Infinite

Favorite K-Pop Girl Groups:

f(x), 2ne1, Spica, Lee Hi, Lee Hyori, Crayon Pop, Girls Generation TTS
Introducing my Kpop Bias list: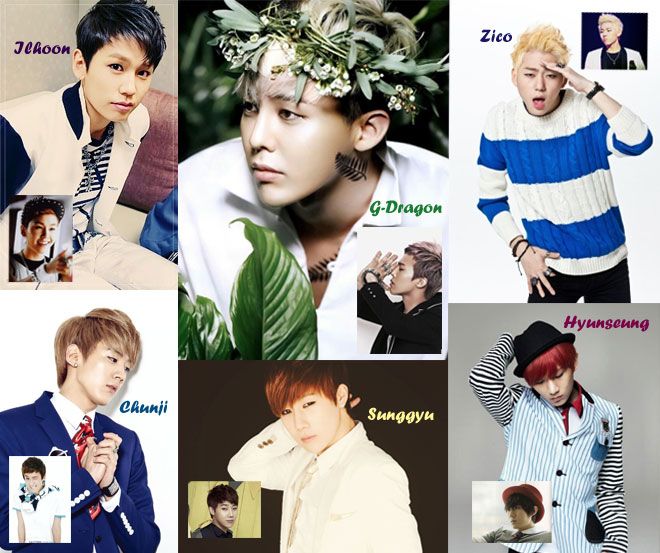 Co-Founder of  SWU  with  Twinkelie



Because sometimes time's too precious to waste
watching every minute of every [bad] episode.

Fast-Forward Button FTW!



P.S. I do actually watch movies - unlike what my list claims. I just keep them separate: 
SeRoseMovies
Details
Last Online: 13 minutes ago
Gender: Female
Location: Texas
Birthday: July 31
Join Date: August 8, 2012
Drama Statistics
Times (Days)

88.47

Watching

8

Completed

111

Plan to Watch

72

On Hold

10

Dropped

21

Total Entries

222
Movie Statistics
Times (Days)

0.00

Watching

0

Completed

0

Plan to Watch

0

On Hold

0

Dropped

0

Total Entries

0
Comments (583)
Error
Error
Favorite Dramas
Favorite Movies
Favorite Actors
Friends