You know I am who I am! 

Love me or hate me, its up to you!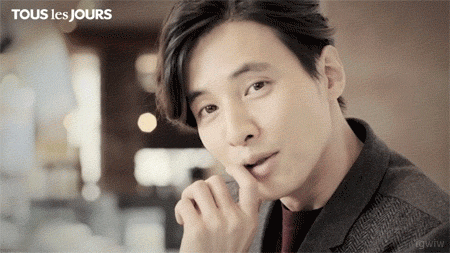 Seems like everybody writes great articles for their profiles. So maybe I should try it, too.
How should I start? Its best to start from the very beginning:
A long long time ago where was a lil girl........*forwards, forwards, forwards*......
I started with anime and manga like many of my age. In my teen years my friends and I would read a magazine about anime/manga as side info that magazine gave us some views into the japanese culture.
The first drama they wrote about was Itazura na kiss. If I remember correct it was the year 1999 or 2000. Since that time I wanted to try out a drama.
Years later in summer 2008 while zapping I came across a drama and got hooked the very same moment.
Goong was it and of course I wanted to listen to the Ost and also rewatch it. Me, who used the internet at a minimum rate tried to find the drama online. I found it with very bad quality and didn't even know about streaming sites.
After Goong I wanted to watch some more drama. I tried Itazura na Kiss, but the quality was too bad. So I started watching a diffrent korean/japanese drama Tree of Heaven.
Thanks god, I'm a persistent person or else I would have given up on drama after Tree of Heaven.
One of my friends( an anime fan) was being my first victim. I was telling her how great Goong was and how bad Tree of heaven was etc. etc. etc.
Unfortunatly I'm really bad at finding anything online. So I took a shortcut and just told my friend to find me a place to watch dramas. Poor friend couldn't resist her unnie and found me some site( Natsu tv or whatever...it doesn't exsist anymore.) While my poor dongseang was finding me that site she herself started watching Kimi wa Petto. Long live friendship!
Of course that was just the start of my drama obsession. After a while even my friend( she is also a member of MDL) wasn't enough to take my energy. 
While watching You're beautiful I decided to join AC forums and that as a conclusion  lead me to MDL.
So this is the story about my obsession or should I say obsessions?
I'm a great stalker and have a good memory, so don't be suprised if I remember sth about you that you wrote somewhere ages ago.
Details are what make dramas perfect for me. A little detail can turn me on or off. Details in dramas are significant and most ppl don't even notice them. Those details are what made me love Reply 1997 for example.
Is this enough about me? No?
Do you need to know that I like k-pop and j-pop, but don't like girlgroups?
Do you need to know that I love japanese family dramas, that aren't that popular?
Do I have to mention that I hate Horikita Maki and Ha Ji Won?
Do you need to know that I don't like stupidly comical stuff?
MY GREATEST OBSESSION FOR ABOUT 1.5 YEARS IS Won Bin!
*hugs and kisses to my Pretties*
Details
Last Online: 1 hour ago
Gender: Female
Location: Next to the Mediterranean Sea!
Birthday: June 15
Join Date: February 7, 2011
Drama Statistics
Times (Days)

73.33

Watching

6

Completed

131

Plan to Watch

242

On Hold

9

Dropped

12

Total Entries

400
Movie Statistics
Times (Days)

7.45

Watching

0

Completed

108

Plan to Watch

36

On Hold

0

Dropped

0

Total Entries

144
Comments (209)
Error
Error
Favorite Dramas
Favorite Movies
Favorite Actors
Friends