If you're still experiencing technical difficulties, please report it
here
.
Ian Style!
~

Me, @femmedesneiges

Full-time Japanese drama watcher. Occasional other countries drama watcher. Learner of Japanese. Eighter and Johnny's fan; I like the odd ones and the ones that talk a lot. (Talk to me about Johnny's and I'll love you forever.)

Please~ post a message on my feeds when sending me a friend request.
~ FEEDS CONTENT WARNING ~ : Bad language, BL novels/manga, British politics, BBC News, RL ranting, not-so-serious hating on K-dramas, totally serious hating on Fukushi Sota, non-drama-related Johnny's screencaps... and kawaii ossans?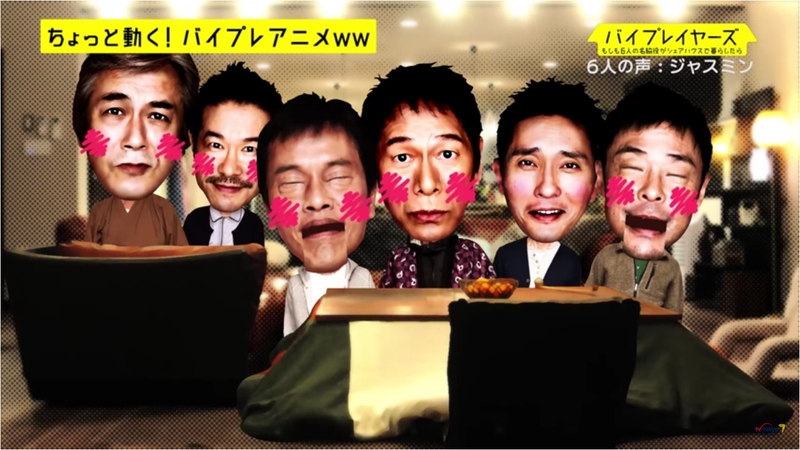 ~
My Drama Taste
My ticket to dramaland (Japanland?) was 1 Litre of Tears via Nishikido Ryo's face. That was a while ago... Hm. Anyway... I have good taste in dramas! You can trust me with your drama-loving life! Probably! I like depressing dramas, in which big questions are asked whilst people cry and die all over the place. I like a good mystery/suspense, and anything to do with politics. I also like comedy, but most comedy in drama is not to my taste. (I'm British, so... draw your own conclusions about that.) I don't like romance (there are exceptions), and I despise the romantic comedy genre along with all of its cliches. More details of my drama tastes here. 
What K-dramas look like through my eyes...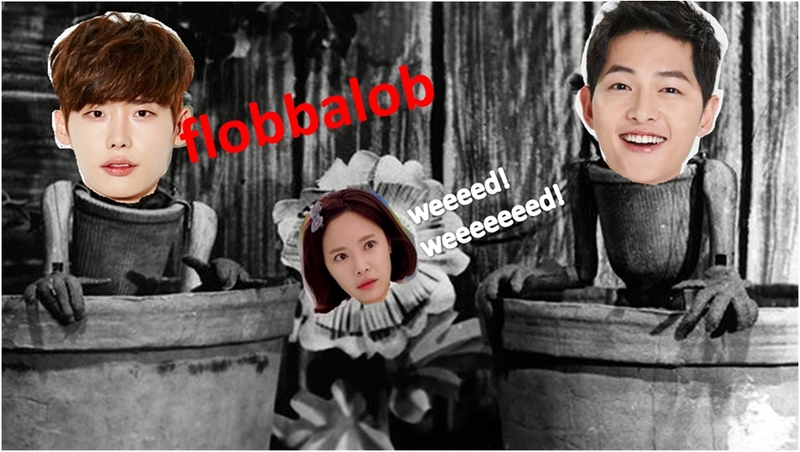 ~
My Ratings
5 is a good rating! 5 means I liked it! 4-4.5 is neutral. Anything lower means it was crap. An extra .5 means either I was torn between two ratings, or the drama had something that pulled up my enjoyment level without affecting its overall quality. Nothing on my dropped list is actually dropped. I delete everything I have no intention of completing.
~
My Favourites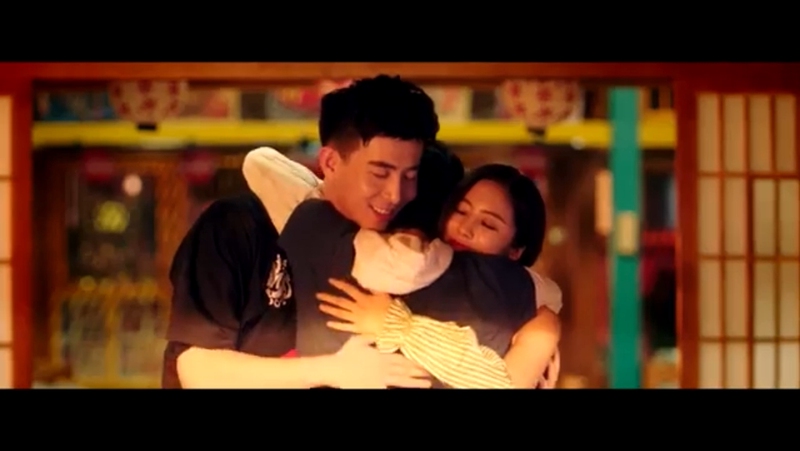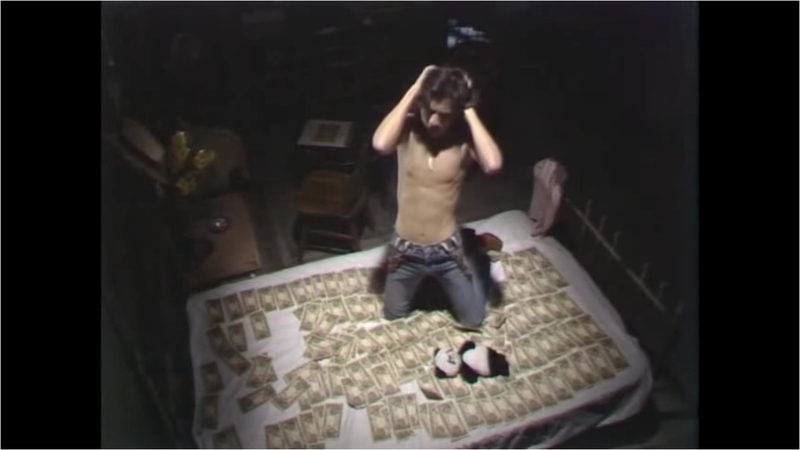 *
 ~*~*~*~*~*~*~
MDL Resolutions 2017:

Watch 50 Japanese movies (1. Creepy, 2. DEAD OR ALIVE 1, 3. Toshokan Sensou 1, 4. Zebraman, 5. Sonatine, 6. Kuroi Ame, 7. All About Lily Chou-Chou (rewatch), 8. Ore, Ore, 9. Ai no Koriida (In the Realm of the Senses), 10. Azemichi no Dandy (A Man with Style), 11. Himizu (rewatch), 12. Tetsuo: The Iron Man, 13. Otousan to Itou-san, 14. Setoutsumi, 15. Death Note: Light up the NEW world, 16. Magare! Spoon (Go Find a Psychic!), 17. Kisaragi, 18. Eight Ranger (rewatch), 19. )

*

Complete 5 Chinese language dramas (1. Sealed with a Kiss, 2. The Fairy Fox, 3. Falling in Love with a Rival, 4. My Girlfriend's Boyfriend Season 1 & Season 2 & review, 5. MARS, 6. Super Star Academy, 7. ) COMPLETED! and 8 Chinese language movies (1. Blue Gate Crossing, 2. )
Complete 5 Korean dramas (1. Goblin, 2. Imaginary Cat, 3. Defendant, 4. Evasive Inquiry Agency, 5. Shopping King Louis 6. Liar Game, 7. Bad Guys, 8. I Remember You, 9. EXO Next Door, 10. Who Are You, 11. Save Me)

COMPLETED!

and 8 Korean movies (1. The Handmaiden, 2. Okja, 3. )

*

Watch 15 Endo Kenichi roles (1. Otousan wa Nido Shinu, 2. SCANDAL, 3. Kekkonshiki no Zenjitsu ni, 4. Byplayers, 5. Toubousha, 6. Gonzo, 7. )
Watch 15 Miike Takashi works (1. DEAD OR ALIVE 1, 2. Zebraman, 3. )

*

Watch 10 Aoi Yu roles (1. )
Watch 10 Kamiki Ryunosuke roles (1. )

*

Watch 5 Hirosue Ryoko roles (1. Triangle, 2. )
Watch 5 Karasawa Toshiaki roles (1. )
Watch 5 Ito Hideaki roles (1. )
Watch 5 Kagawa Teruyuki roles (1. Creepy, 2. Sniffer - Kyuukaku Sousakan, 3. )
Watch 5 Takahashi Issei roles (1. Kaiki Daikazoku, 2. Gonzo, 3. )

*

Comments on other Japanese dramas completed in 2017 (1. Boku no Yabai Tsuma (rewatch), 2. Cold Case, 3. Suna no Tou, 4. Kaiki Daikazoku, 5. Fuben na Benriya (SP), 6. Otousan wa Nido Shinu, 7. SCANDAL, 8. Kekkonshiki no Zenjitsu ni, 9. OUT, 10. Shiratori Reiko de Gozaimasu! (1989), 11. Anata Dake Mienai, 12. Death Note (rewatch), 13. Ossan's Love (SP), 14. Sniffer - Kyuukaku Sousakan, 15. Okaasan, Musume wo Yamete Ii desu ka?, 16. Haruka 17, 17. Gaikoukan Kuroda Kosaku (rewatch), 18. Nietzsche-sensei, 19. Akuma no You na Aitsu, 20. Byplayers, 21. Triangle, 22. Toubousha, 23. Atami no Sousakan, 24. Gonzo, 25. Tsumiki Kuzushi, 26. Kinkyuu Torishirabeshitsu, 27. Reverse, 28. Shoujo ni Nani ga Okotta ka, 29. Sakurako-san no Ashimoto ni wa Shitai ga Umatteiru, 30. Kiseki no Hito, 31. )

*

Comments on Thai dramas completed in 2017 (1. SOTUS: The Series, )
Other Resolutions 2017:

Read 20 Japanese books (1. Tengu no Hana-gaeri,

3/5

, 2, Yoichi, 3.)
*

Complete 10 anime (1. Oreimo Season 1, 2. )

*

Comments on British dramas watched in 2017 (1. Edge of Darkness, 2. Broadchurch Series 3, 3. Y Gwyll (Hinterland), 4. State of Play (rewatch), 5. Theresa vs Boris, 6. Born to Kill, 7. Broken, 8. The Loch, 9. )
~*~*~*~*~*~*~
MDL Resolutions 2016:
Japanese movies, favourites in bold (1. Fantastipo (rewatch), 2. Seven Days: Monday-Thursday, 3. Seven Days: Friday-Sunday, 4. Gift, 5. Lakeside Murder Case, 6. Koisuru Vampire, 7. Udagawa-chou de Mattete yo, 8. Tokyo Tribe, 9. Hyouryuu Kyoushitsu, 10. Bara no Souretsu, 11. Koushikei, 12. Tanin no Kao, 13. Shinjuku Dorobou Nikki, 14. Misono Universe (rewatch), 15. Onna no Ko Kirai, 16. All About Lily Chou-Chou (rewatch), 17. MOZU, 18. Kagi Dorobou no Method, 19. ST, 20. Survive Style 5+ (rewatch), 21. Himizu (rewatch), 22. World of Kanako (rewatch), 23. Ju-on: The Curse, 24. Ju-on: The Grudge, 25. Suicide Circle, 26. Noriko's Dinner Table, 27. Yokokuhan, 28. Air Doll, 29. Picnic, 30. 20th Century Boys 1, 31. Confessions (rewatch), 32. 20th Century Boys 2, 33. 20th Century Boys 3)
~*~*~*~*~*~*~
Comments on movies watched in 2015, favourites in bold (1. Amalfi, 2. Swallowtail Butterfly (rewatch), 3. Eight Ranger 2, 4. Jossy's, 5. Kinkyori Renai, 6. Cyborg She, 7. Rurouni Kenshin, 8. Himizu, 9. Game, 10. Kami-sama no Iu-toori, 11. Install, 12. Soshite, Harukaze ni Sasayaite, 13&14. Rurouni Kenshin 2&3, 15. Akunin, 16. Watashi no Otoko, 17. Kurage-hime, 18. Misono Universe, 19. Raiou, 20. Shazai no Ou-sama, 21. Shady, 22. Joker Game, 23. Hana and Alice, 24. All About Lily Chou-Chou (rewatch), 25. World of Kanako, 26. Genome Hazard, 27. Cold Fish, 28. Aku no Kyouten, 29. 46 Billion Years of Love)
~*~*~*~*~*~*~
(Below: my Japanese books. Never up to date.)
Statistics
120d 3h 53m
ALL TIME
4,085 episodes, 396 shows
List Updates
Plan to watch

18 hours ago

Currently watching

13

/18

18 hours ago

Currently watching

11

/24

1 day ago

Currently watching

8

/15

2 days ago

Currently watching

3

/16

11 days ago