Top Rated Shows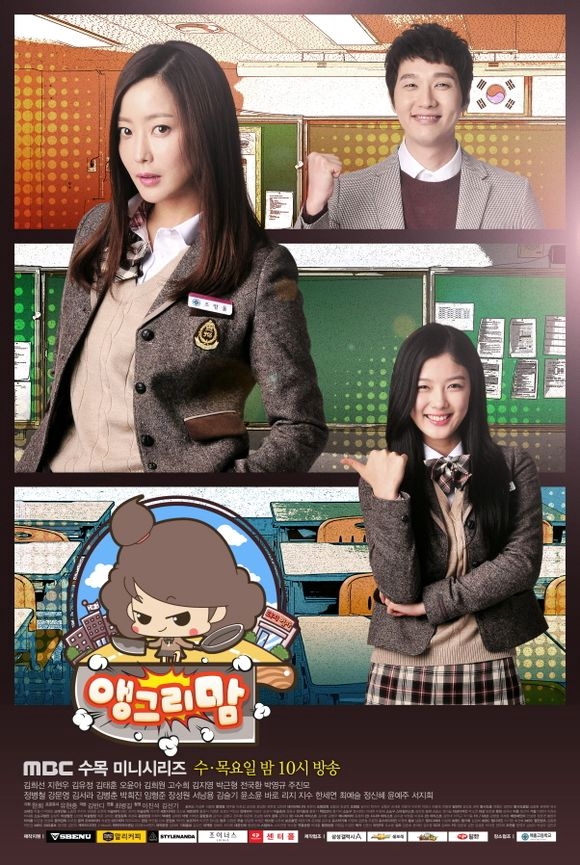 #155
Korean Drama - 2015
When Jo Kang Ja attended high school, she was notorious for fighting. She gave birth to her daughter Ah Ran in her late teens and became more responsible. Her daughter Ah Ran is now a high school student, but Ah Ran is bullied at school. Jo Kang Ja decides to go back to high school to protect her daughter.…
16 Episodes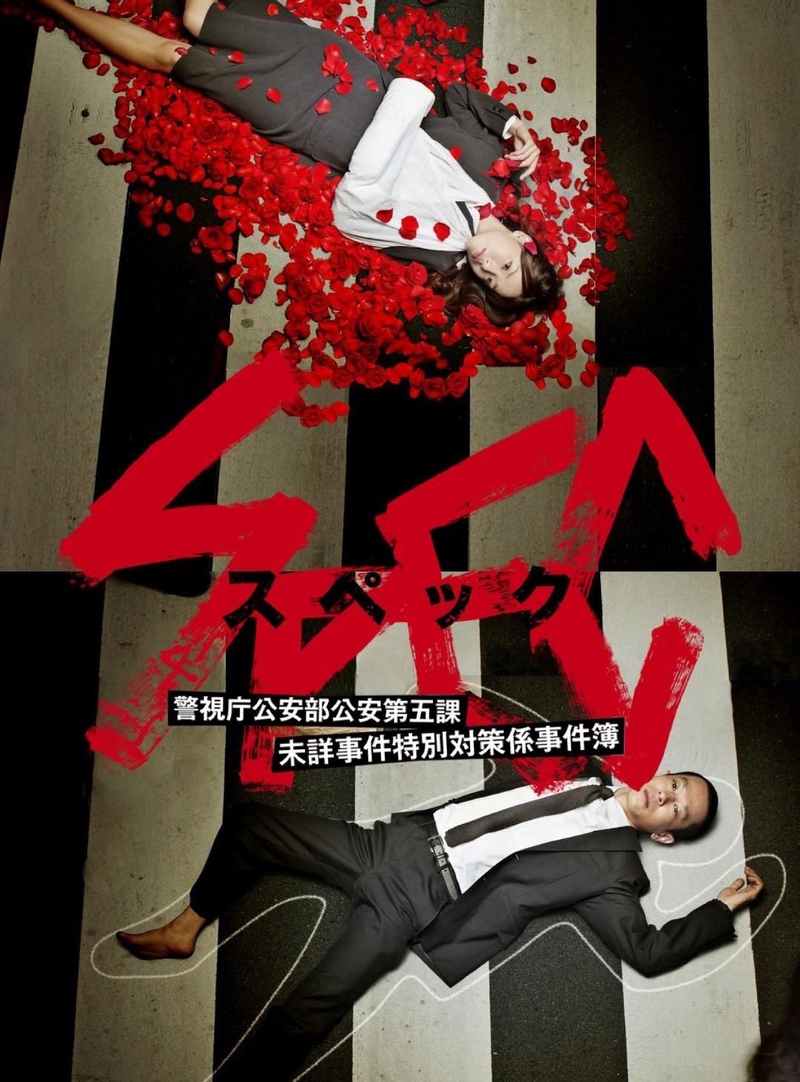 #156
Japanese Drama - 2010
Like the original series, "SPEC" will revolve around a pair of police detectives as part of a special division solving difficult cases (Mishou). Touma Saya is a woman with an IQ of 201 and an inability to "read the atmosphere" in social situations. Due to a previous case, her left arm is in a sling.…
10 Episodes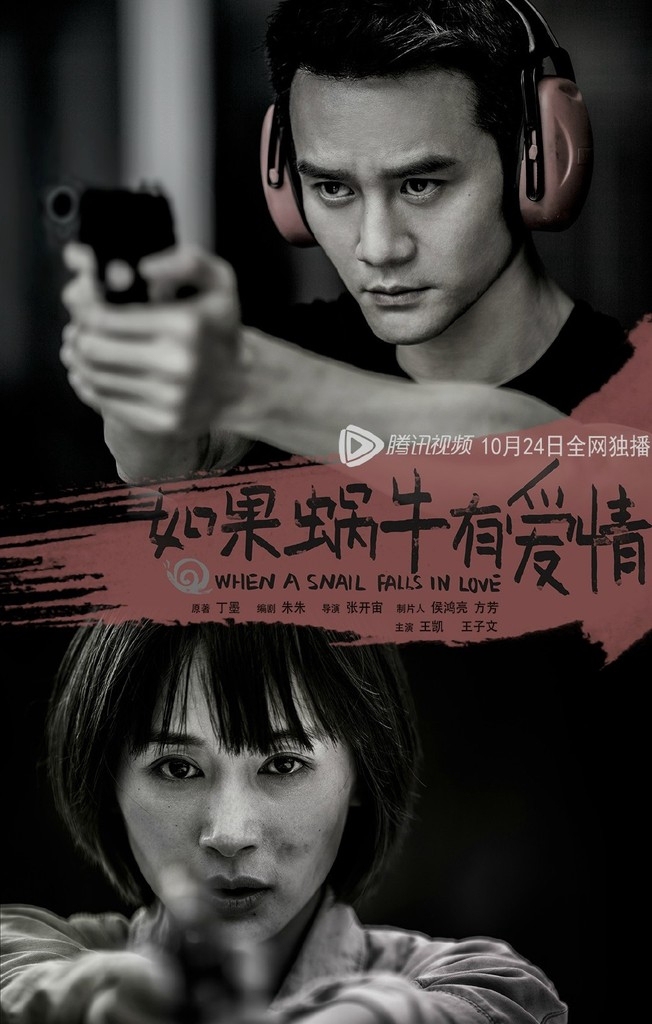 #157
Chinese Drama - 2016
Detective Ji Bai has to train a new recruit, the criminal profiler Xu Xu. Although she is great at determining one's thoughts, she doesn't know how to interact well with people. But that's not the reason why Ji Bai intend to fire her. She's very talented in the art of profiling, yet lacks in physical…
21 Episodes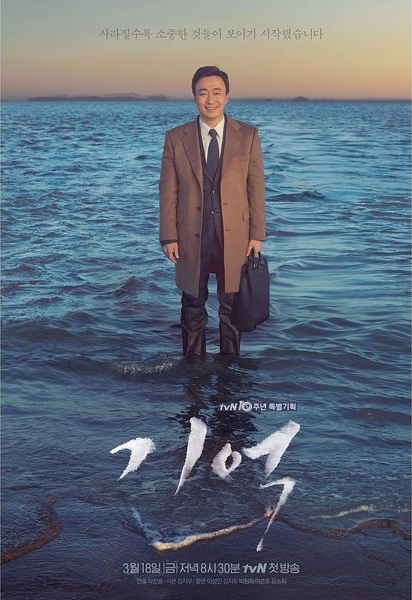 #160
Korean Drama - 2016
Park Tae Suk is a lawyer who finds out that he has Alzheimer's and puts his life on the line to fight one last case. The drama depicts his vigorous efforts trying to protect the precious value of the life and family love, while his memory starts fading away.
16 Episodes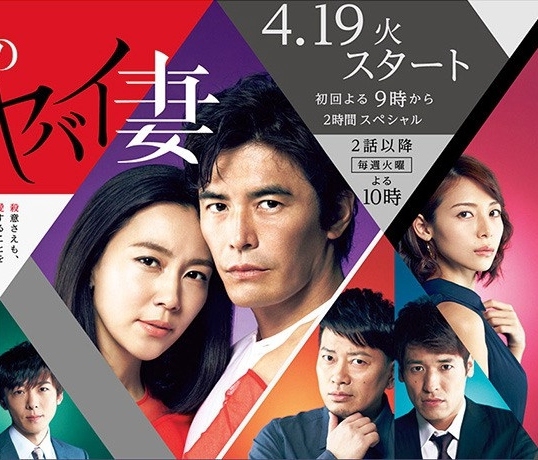 #162
Japanese Drama - 2016
Mochizuki Kohei married Maria, the beautiful and talented daughter of a wealthy family. He quit his job at a medium-sized advertising agency to run a café and appears to have everything going well with him. Although Kohei pretends to be the perfect husband, he feels suffocated by his wife's consideration…
9 Episodes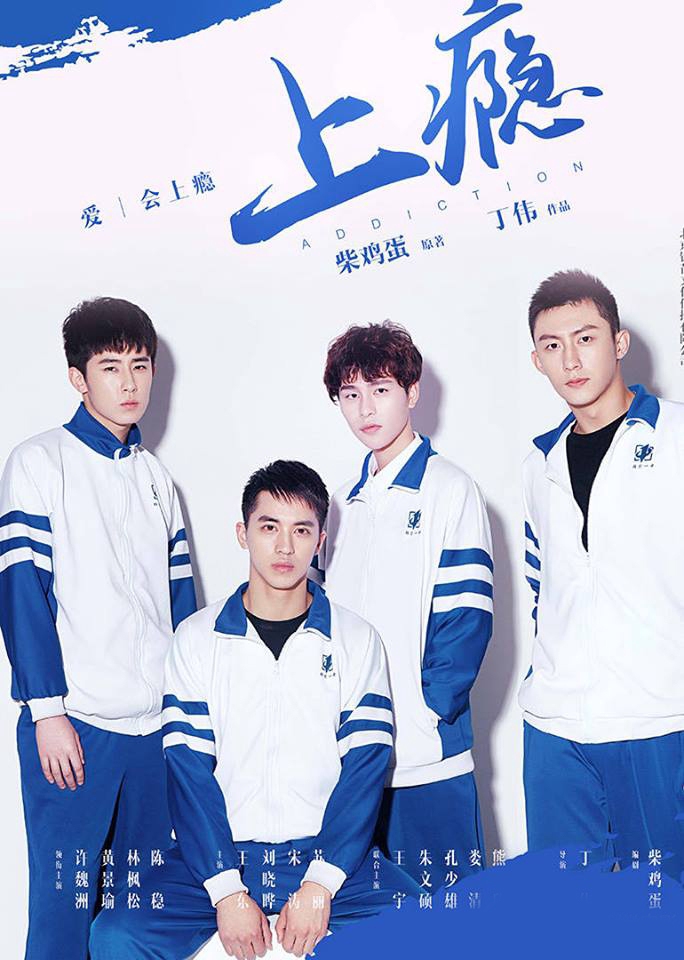 #164
Chinese Drama - 2016
Ever since he was young, Bai Luo Yin has been living with his careless father, Bai Han Qi and his grandmother. When he turned 16 years old, his biological mother Jiang Yuan is re-marrying, and her partner is the party's high-ranking official, Gu Wei Ting. Because of his mother's death, Gu Wei Ting's…
15 Episodes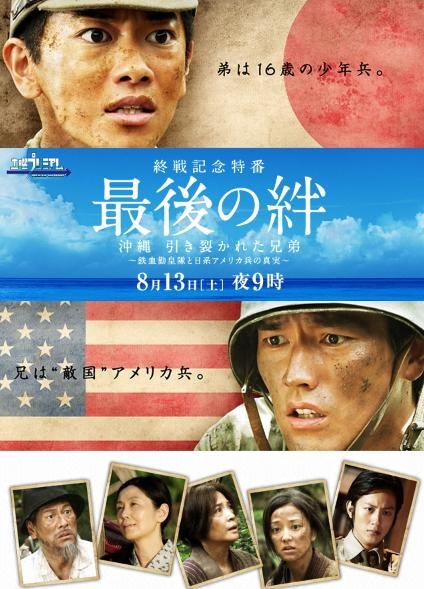 #166
Japanese Special - 2011
This drama will be set after the Pacific War in Okinawa and is a documentary about siblings who tragically fight between each other as enemies as a part of both the Japanese and American armies. Sato will play a young man who enlisted as a part of "Tekketsu Kinnoutai", a war unit of young soldiers.…
1 Episodes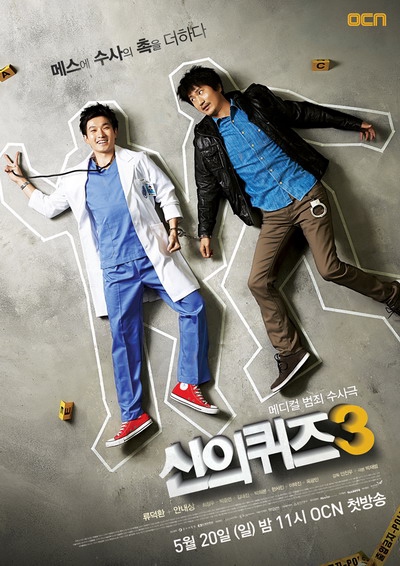 #170
Korean Drama - 2012
The old-timer Bae Tae Shik butt heads with Han Jin Woo acting as the genius medical examiner. The two always differ in opinion, but whenever a case needs to be solved they respect each other's strengths and act as an unbeatable duo.
12 Episodes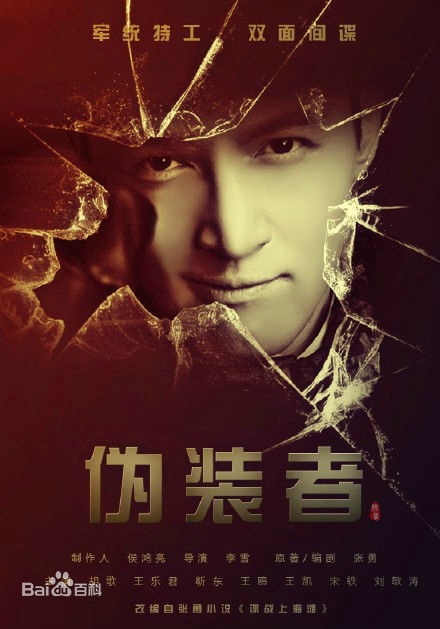 #171
Chinese Drama - 2015
Focusing on a story of betrayal, romance, friendship, familial ties behind the Sino-Japanese war. Ming Tai is a man from a wealthy family who was trained as a spy and then became part of the Communist Party. With his brother, who is also a double spy agent, they have to succeed in their infiltration…
41 Episodes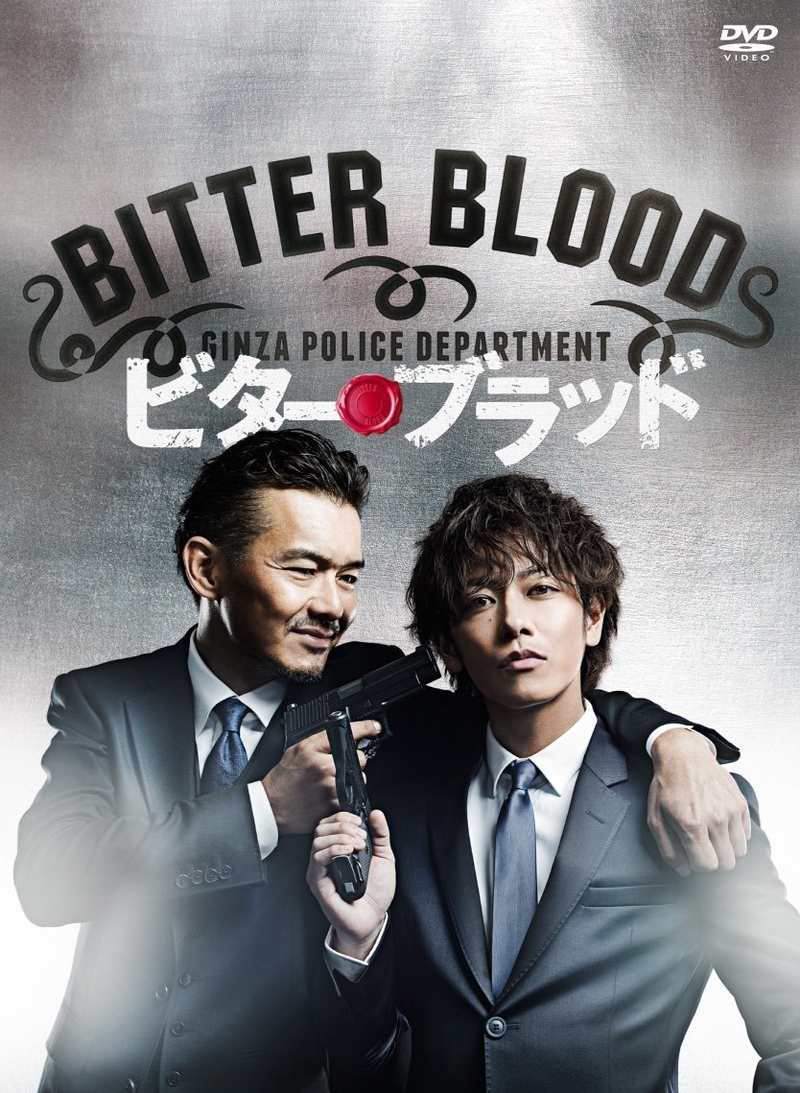 #173
Japanese Drama - 2014
A rookie detective, Sahara Natsuki (Sato), is assigned to the Investigation division of Ginza police station, and there, he has a reunion with his father and veteran detective,Akimura Shimao (Watabe Atsuro), who he has become estranged from after his parents' divorce. They happen to become partners…
11 Episodes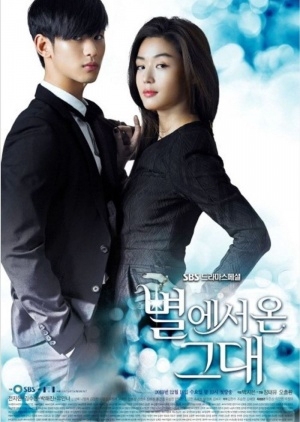 #175
Korean Special - 2014
An epilogue containing some perks and information not included in earlier episodes.
1 Episodes
#178
Korean Special - 2016
N/A
1 Episodes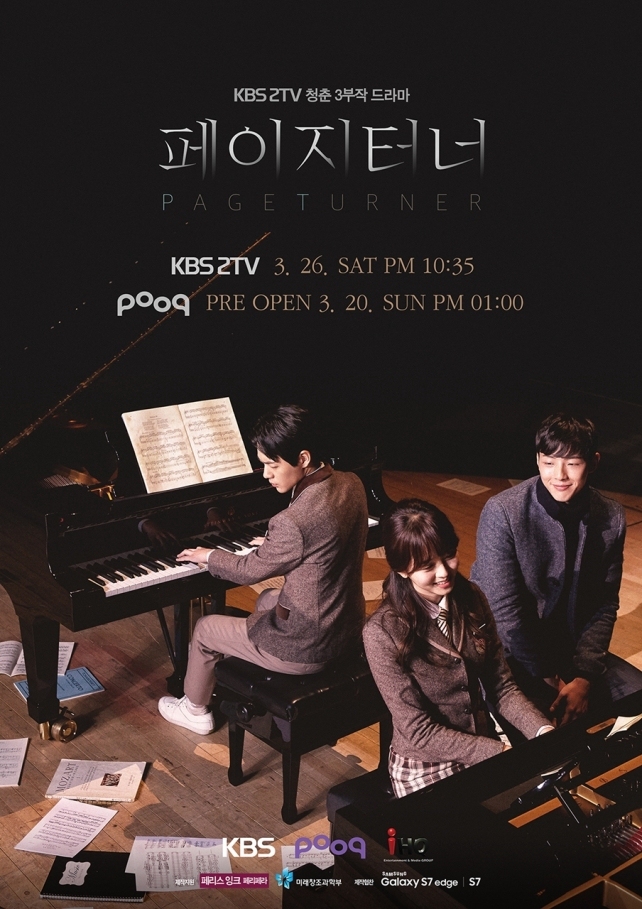 #179
Korean Special - 2016
Yoo Seul is a student of an art high school. She is a talented pianist and who won various contests, but she is driven by her mother. Yoo Seul's mother wanted to become a pianist when she was younger. One day, Yoo Seul has an accident. Yoo Seul may never play the piano again because of the accident.…
3 Episodes
#180
Thai Drama - 2014
Features issues and experiences of Thai teenagers in high school such as relationship, sexuality, sex, bullying, school gang violence and substance abuse. Family issues are also gradually revealed as the series progresses.
13 Episodes
Genres
Click to include genre, or double clicks to exclude genre.
Watch Latest Episodes