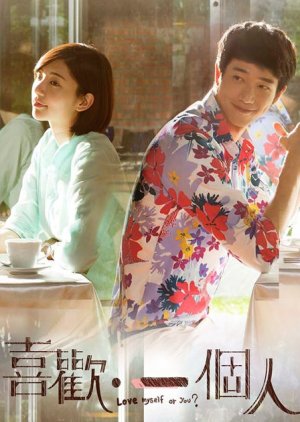 Pleasantly Surprised Episode 17
---
---
Pleasantly Surprised Recent Discussions
Reactions
Now that Jasper Liu's character requires him to be more serious his acting ability (or lack there of) is on full display. He can't rely on his dimples or that dumb morning wood grin to distract from his wooden performance.
Whew. It was a short scene. Now the focus is on the supporting cast. YES!
Just great. Here he is again, lame Louis. He's not convincing as a chef, love interest and least of all as a company executive.
Come back supporting cast! Don't leave Puff alone with that ham!
Crap! More flashbacks!
The good news is Kai Qi resigned. The bad news is Xiao Yi is still on this show and what a surprise. He doesn't want to go to the countryside.
Le Xuan baby, don't resign.
Xiao Li is a babe.
Bao Zhu in that dress. More of that, please.
C'mon chief! You're ruining this episode. Don't encourage Ah Jie to pursue Kai Qi.
Hao Wei is cool. He's more Kai Qi friendly.
Thanks a lot, Xiao Yi. Now the dork is there.
Pleasantly Surprised Episode 17 alternate ending
Du Kai Qi: (She is faking a smile standing in the living room of her grandmother's countryside home after having been outside) "Hey, Xiao Yi! Come here, please. Auntie wants to ask you something."
Xiao Yi: (He walks drowsily over, rubbing his eyes from a bedroom nearby to where she's standing) "What is it, auntie?"
Du Kai Qi: (She looks down patiently into his eyes) "Did you give Uncle Ah Jie the address to your great grandma's house?"
Xiao Yi: "Yes auntie. He told me to take a picture of the numbers in front of the house and send it to him using the phone. I miss him, auntie."
Du Kai Qi: (She walks him outside to the front of the house out near the main road still in his pajamas and slippers) "I know you do, Xiao Yi and that's why I need you to go find him. He's hiding in the countryside among the butterflies, fireflies, tadpoles, and other treasures like old grenades and landmines."
Xiao Yi: (He's excited) "You mean he really came? He's here, auntie?"
Du Kai Qi: "Oh yes, Xiao Yi. His car is over there. (She points to the bluish gray Volvo parked on the side of the road) And he's waiting for you."
Xiao Yi: (A puzzled look is on his face) "But what are grenades and landmines, auntie?"
Du Kai Qi: "That's what they used to call firecrackers when grandma was your age."
Xiao Yi: "How neat! Do you know which way Uncle went?"
Du Kai Qi: "I'm sure that when you start walking around you will find out that Uncle Ah Jie could be anywhere."
Xiao Yi: "But aren't you coming too, auntie?"
Du Kai Qi: "I can't, Xiao Yi. I have to cook breakfast for everybody."
Xiao Yi: "Oh okay. We'll be back later. Bye, auntie." (He turns to leave)
Du Kai Qi: "Bye, Xiao Yi."
(Du Kai Qi watches Xiao Yi run from the front yard out into the vast countryside. Then she quickly turns in a full sprint, hurrying back inside her grandmother's house. She pours herself a cup of coffee, stands in the kitchen and waits... BOOM! A sudden explosion is heard in the distance.)
Du Kai Qi: (This time she is genuinely smiling to herself) "Wow! That's funny. That's the second explosion this morning."
Was this review helpful to you?
Yay! Du Kai Qi is singing! Things are looking up with no Louis around! Oops! I spoke too soon.