An-nyeong-ha-se-yo!!!
As I searched the internet for pics and information on all my favorite Korean actors and dramas, I ran across information that I thought should be shared with my fellow addicts. 
Here is the latest news on upcoming and currently aired dramas: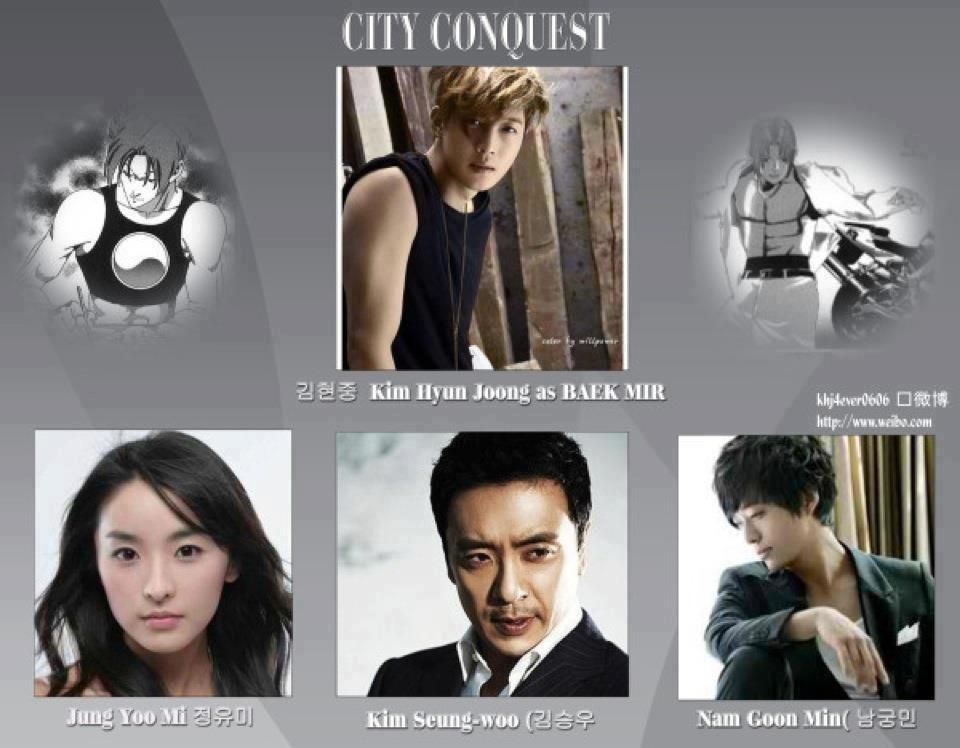 There is sad news for all of the Kim Hyun Joong lovers out there. It has been reported that KBS, MBC, and SBS have not picked up City Conquest. Although these stations would be the channels most likely to air this drama (as they are the major TV stations in Korea), they are not the only TV stations in Korea; thus, there is still hope for this drama to air.
"KBS has recently decided not to air City Conquest," reported a member from the Drama Department at KBS. Officials from the broadcasting industry have added, "The producers of City Conquest have also expressed their intention to air the series on MBC and SBS, but those networks have also decided not to schedule the series on their channels. The reason given is that the content and the production cost of the series are not acceptable to them. As far as we know, the shooting of the series has been stopped." - Korea.com

Now, I know a lot of you have been waiting for a new drama with Kim Hyun Joong as much as I have. On the bright side, on December 17, 2012, Media Baek (the production company of City Conquest) will be meeting with KBS representatives again in order to agree on a settlement. I guess we can only wait to see what happens next.


For those of you enjoying The Great Seer, I have some interesting news for you! The cast has walked off the set and production stopped as of December 8, 2012. Apparently, the cast has not been paid since the beginning of production. Many of the actors belong to the Korea Broadcast Actors Union including Ji Sung, Ji Jin Hee, Lee Yoong Ji and Song Chang Eui. 
Of course, the representative from SBS has stated that they are in negotiations with the outside production company and the actors union. They also said that there would be no interference with the broadcasting of The Great Seer. Sources state that it was a challenge for the December 12 and 13 episodes to be aired. (Dramabeans)
I guess it remains to be seen at this time if the rest of the drama will be aired. I'm hoping that they get it cleared up because I have a vested interest. I have been watching this drama from the beginning and I am enthusiastically waiting for what will happen next.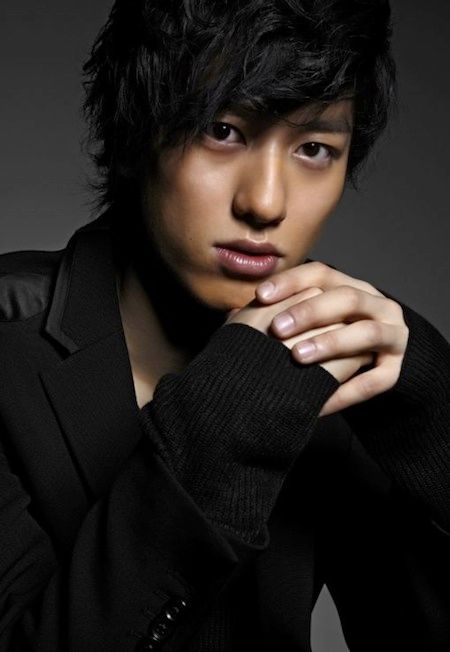 I'm sure you all have heard of the new Flower Boy drama part of the tvN Flower Boy series to air in 2013. Flower Boy Next Door already has an excellent cast of Yoon Shi Yoon, Kim Ji Hoon and Go Kyung Pyo. 
Well, another flower boy that has been added to the cast. 
It is Japan's hottest new actor, Mizuta Kouki (I'm not sure why they are calling him new because he has been in a few other dramas). They call him a Japanese version of Lee Min Ho because of the resemblance.  He is apparently talented in singing and dancing and is expected to do well in acting. (KoreanVibe.com)
I guess he does sort of look like Lee Min Ho. Regardless, he is cute and hopefully he is talented. I can't wait till next year!!!
Are you up to date on drama/movie/actor news? Contact HeyitsEst, and share it with the rest of us.