UPDATES ON LAST ARTICLE:  The Great Seer Korean drama seems to be going along fine at this point.  Hopefully they will keep paying the actors and there won't be any more walk offs.


There are some interesting movies and dramas slated for next year.  Here is some information on a few of them:

KimSoo Hyun, Park Ki Woong, Lee Hyun Woo and Park Eun Bin started filming in October for upcoming movie
Covertness
.  It will be directed by Jang Cheol Su who won Best New Director in 2010 for the movie
Bedevilled
. 
Covertness
is a movie that will come out next year (the release date is undetermined at this time). It is based on a webcomic written by Hun that was popular in 2010.  It is about three undercover North Korean spies that come to South Korea and masquerade as high school student planning to debut as an idol boy band called Flower Boy Idol Trio.  
Kim Soo Hyun (
The Moon that Embraces the Sun, Dream High
) plays Won Ryu-hwan who is exceedingly intelligent and cold but masks himself as an idiot that is cute and funny.  Park Ki Woong (
Bridal Mask,Full House 2)
will portray a playful Ri Hae Rang who is Ryu-hwan's friend and rival.  Ri Hae Jin  will be played by Lee Hyun Woo (
To the Beautiful You
) as a dedicated and inflexible student that follows the rules exactly.  The three spies undergo an identity crises and are tracked down by their North Korean army instructor (Kim Tae Won played by Son Hyun Joo) because they refuse to follow orders.
ParkEun Bin (
Operation Proposal, Dream High
)  will perform as Won Ryu-hwan's love interest, Yoon Yoo Ran.  
This movie seems like it will be a lot of fun and I'm really excited to see these actors together.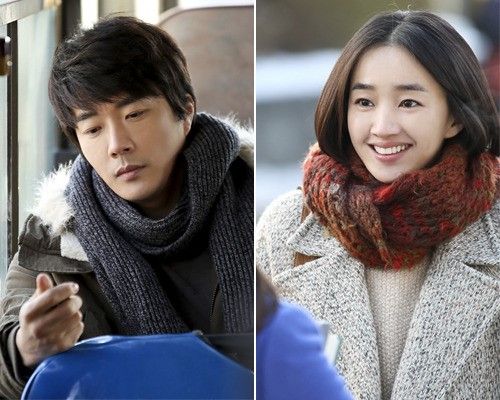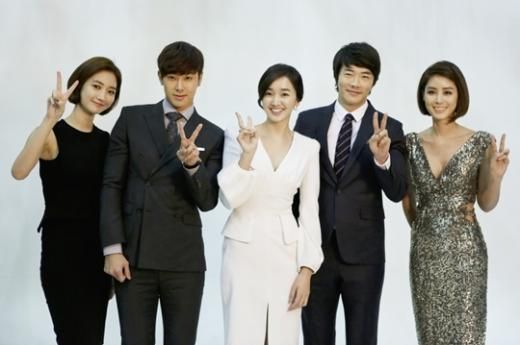 KwonSang Woo and Soo Ae will star in upcoming drama,
NightKing/Queen of Ambition (Yawang) 
that will take the place of
The King of Dramas
  on SBS, Monday and Tuesday night.  It will be directed by Jo Nam Kook and Jo Young Kwang who also directed
The Chaser
.  The script writer also known for
Rooftop Prince
is Lee Hee Myung.  It is based on a manhwa called Yawang that was published in 2006 written by well-known Korean manhwa writer Park In Kwon. 
SooAe (
9 End 2 Outs)
will play Yoon Na Ri who is a poor woman who dreams of escaping poverty and becoming a first lady.  Kwon Sang Woo (
71: Into the Fire, Stairway to Heaven
)
 portrays the man that will do anything to help her, Choi Kang-Chan (for the record some sites give him the name of Ha Ryu).   
For all of you TVXQ lovers, U-know Yunho (
Poseidon
) has been cast as Baek Do Hoon who is in love with Yoon Na Ri.  I have never seen anything Yunho has been in,but some say he isn't that great an actor. I guess this is his chance to change minds.  Also added to the cast as Choi Kang-Chan's "little brother" , Yang Taek Baeis, is Kwon Hyun Sang (
Vampire Prosecutor 2 and King 2 Hearts
).  Lee Jae Yoon (
Ghost
) will portray Yoon Na Ri's step-brother that is also in love with her, Joo Yang Hun. Go Jun Hee (The Chaser) has also been cast as Suk Soo Jung.  She may or may not be acting as Choi Kang-Chan's love interest.  She may be the love interest of his twin (where the twin comes from, I have no idea).
Honestly,all the info is a little confusing to me, because I have never read the manhwa or watched Daemul (2010 also starring Kwon Sang Woo).  If you want more information, the you really should check out dramabeans.
However, as more information is released it looks like this drama is shaping up to be the kind of melodrama that I love to watch where even the good guys aren't that good.  I can't wait. Yawang is set to premiere January 14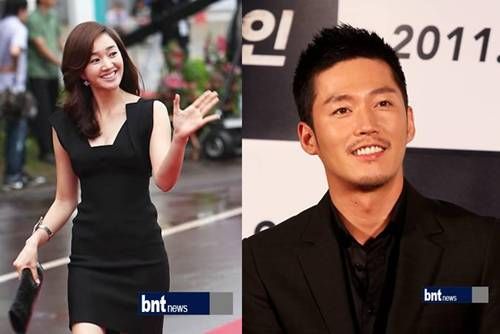 Soo Ae
will also be starring in the Korean movie
Influenza
with Jang Hyuk that is to be released early next year.  The director is Kim Sung Soo, who also directed Jang Hyuk in the movie
Please Teach Me English
(2003).  
It is about a deadly cold virus that spreads quickly through the city destroying the population and a man and woman who search for the cure before it is too late.
JangHyuk (
Midas, A Tree with Deep Roots
) plays a firefighter while Soo Ae plays a doctor that team up to find the cure.  I believe they are playing a married couple that struggle to save lives while searching for the host of the deadly virus. I haven't found the names for their characters although I have searched for a while.  If anyone has any more information, then please comment below.
If you enjoy disaster, thrillers then this looks to be the movie for you.
Kang Dong Won has been cast in the move 
Archipelago/Band of Thieves
 which will open next year.  It is his first project since his release from the military.  He picked an excellent project.  The director of this movie is Yoon Jong Bin who is well known for 
Nameless Gangster
which collected more than 4.7 million box office sales.
The setting of the film is the late Chosun era. Kang Dong Won (
1% of Anything, Psychic
) portrays Joo Yoon who is a rebellious character from a wealthy background talented in martial arts.  Ha Jung Woo (
Nameless Gangster, Lovers in Prague
) is also cast as Dol Mu-chi who is a butcher turned Robin Hood character.
There isn't a lot of information on this movie as of yet, but I'm so excited to see Kang Dong Won back in action.
Next year is looking better and better for dramas and movies!!!