Recently, the honours for the best achievers in dramas were given out at the SBS Drama Awards. The event witnessed the presence of the biggest and most popular names of the South Korean entertainment industry.

While there was some great fashion on the red carpet, some just failed to make it. So here's a look at the top fashion hits and misses on the Red Carpet.



2012 SBS Drama Awards Red Carpet Fashion:  HIT or MISS?


Lee Dong Wook looked great even though he was dressed ordinarily, as usually seen during a Red Carpet event. It was a safe choice so I think it was an almost HIT. He was accompanied by Jung Ryeo Won. Here, she managed to look great in a dress that brought out her curves. It was near HIT until she changed into something that was not as flattering.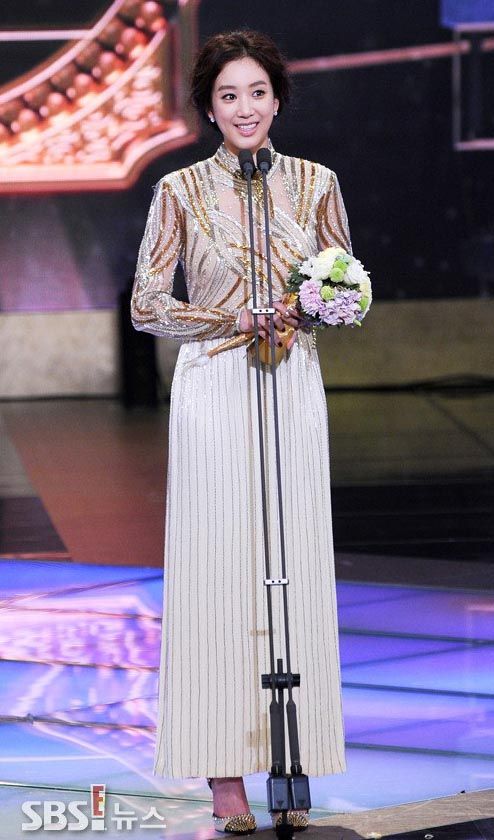 Jung Ryeo Won came weirdly dressed on stage to accept her award looking like she had time traveled from the 80's. Or is it the 70's? Either way, this look was a MISS.
---



Then there was Son Hyun Joo who opted for another old-fashioned 'safe' choice of clothing. But I like the satin-looking collar and bow. I call it a HIT.
---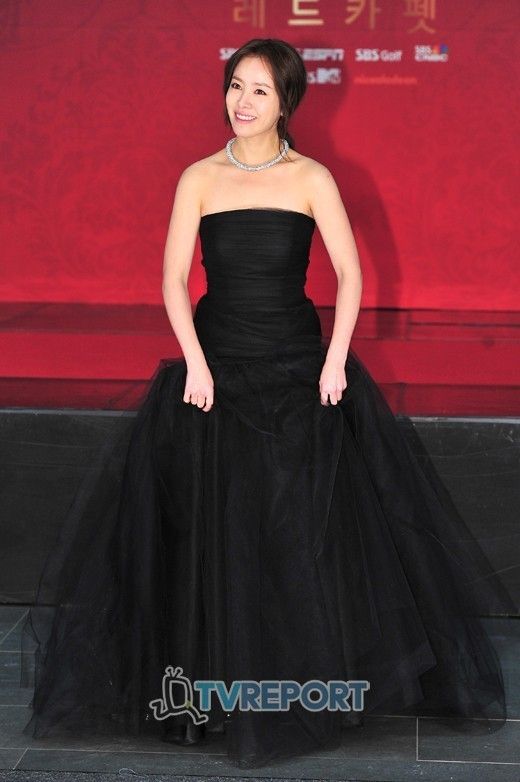 I had a hard time liking Han Ji Min's dress. It was too much in the lower half and too plain in the upper half. It look like she wore a bunch of nets. In spite of that she manages to look gorgeous. So I'm going to have to call it a tie between a HIT and MISS.
---


Mickey Yoochun's pose seems like it was less for a Red Carpet and more for a military photo session. LOL. Just kidding, folks! Anyways, he does look stiff and it was definitely not a good pose. Perhaps a smile would have done justice to his suit. But what he's wearing looks... all black. That's a MISS.
---


Good to see Lee Min Ho wearing pants in his size. He seems classy but again- what's with the pose and no smile? Was every one having a bad day? Anyway- his look is an almost [size=3]MISS. [/size]
---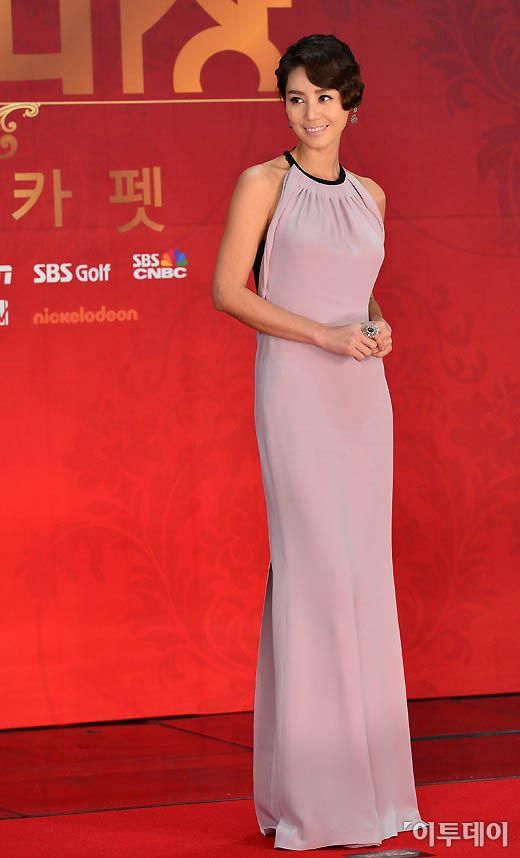 I like Kim Sung Ryung's hairdo. Makes her look classy and chic. But I won't say that's the best dress ever that she wore. It could have been better, but she manages to strike a nice pose with a smiling face. Overall, it is a near HIT.
---


I found myself staring at Jang Shin Young's gown for too long and found it weird. It's just.... I don't think there's a doubt that it is a MISS.
---


Seriously, Go Jun Hee?! I mistook her for a teen KPOP singer in that dress. It doesn't suit her image nor is apt for a Red Carpet event. My advice is that she should hire a proper wardrobe assistant and fire her current one who gets her a MISS. Better luck next time, sweetie.
---


The colour of Park Hyo Joo's dress is nice. She has a friendly pose and smiling openly. It creates a good impression overall. Definitely a HIT.
---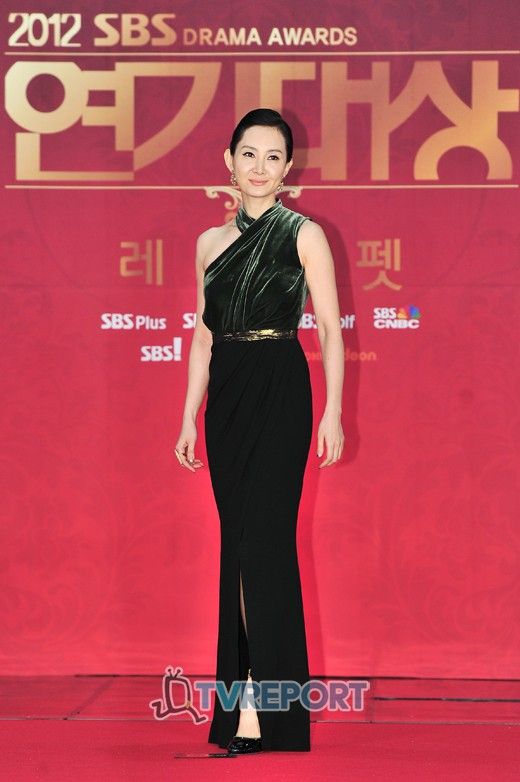 Again a weird dress. Time for Chae Si Ra to consult another dress designer who could give her something more flattering. This dress wouldn't do justice on anyone let alone her. Another MISS.


---


Alright...By now I am getting used to the putting-my-hands-behind pose. Or not (Ijustdontlikethat). Aigoo. Anyway, Ji Chang Wook wins points for his cute smile and handsome attire. He HIT it!
---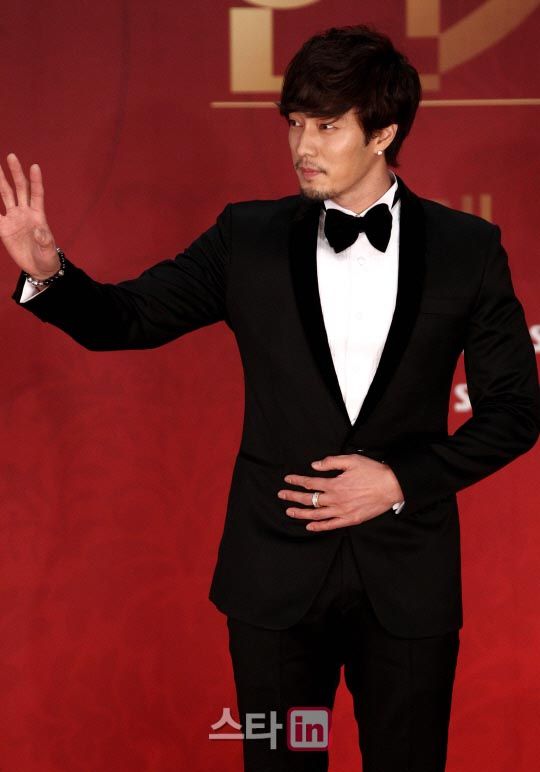 There's So Ji Sub! Looking great and hot as always. He seems to have done everything right including the stubble. Way to go! That's a HIT!
---


Lee Jin's dress is again among the weird ones. The colour is nice and her pose is great, but I don't find anything great about the dress that would make it stand out. So it's an almost MISS.
---


Taking off points for the hand-behind pose, it is still a HIT for Lee Hyun Woo. Great to see him in black hair instead of bleached. He definitely looks good.
---


Omo, Min Ho! His whole look is the highlight of the Red Carpet. It's just wrong on so many levels. He should have just worn that overcoat instead of hanging it on himself. He could have seemed less like a mannequin and avoided his MISS.
---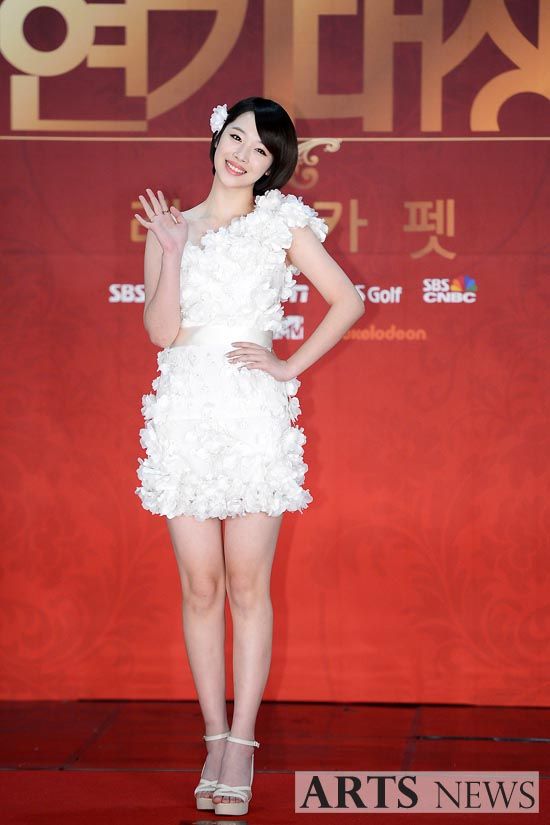 Sulli, you too? She seems to have just gotten out of a bathtub and made a dress out of froth. Or maybe she put together loads of flowers to make herself a dress (she wore one on her head). Or is it snow? It is just all over the place. In spite of that she manages to look cute. Unfortunately cuteness doesn't save you from a MISS.
---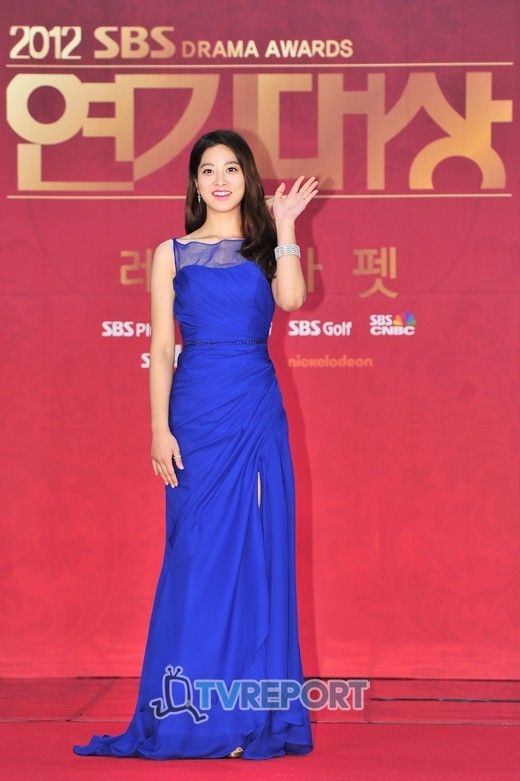 Now here's one unique dress. The colour is totally awesome and complimenting Park Se Young well. I think it's one of my favourite looks from the evening. A bigger HIT than most.


---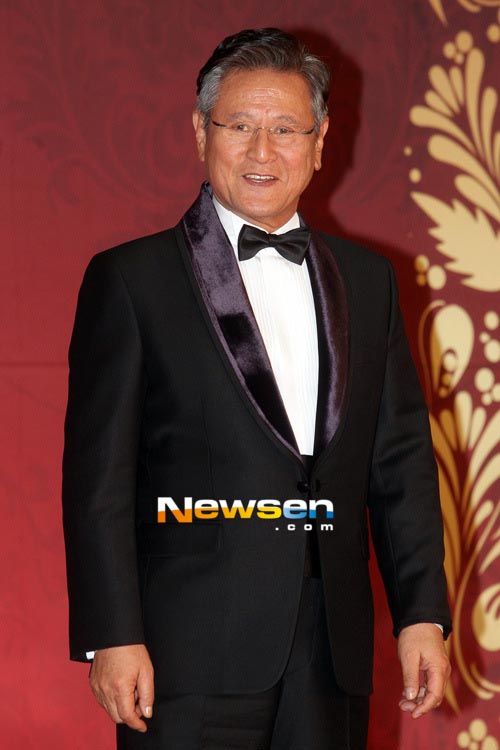 Park Geun Hyung reminds me of my grandfather. No- I don't mean that in a bad way. He looks admirable and sophisticated on the Red Carpet. Another HIT.
---


Take it from Yuri on how to give the perfect pose or look stunning. I am not too sure about the dress but I can say she is carrying it well. Doesn't seem anything extraordinary but her hairdo and smile makes her stand out a bit. A definite HIT.
---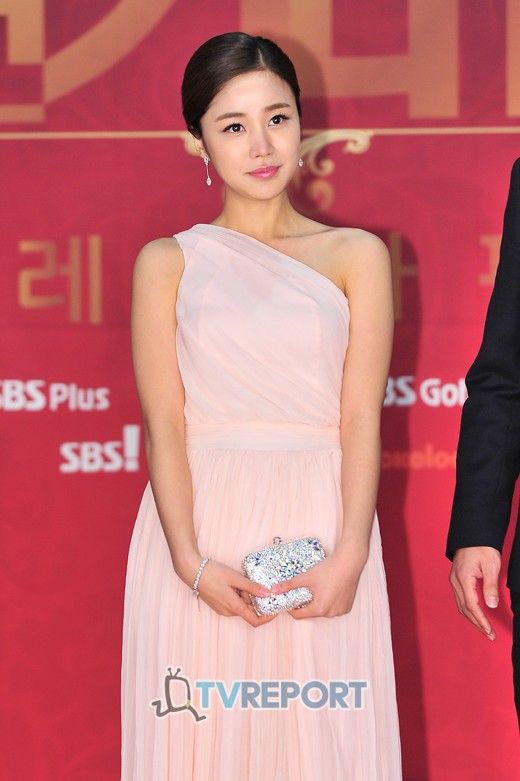 Yoon Jin Yi dressed great. I love her dress and buns always makes one look classy. She seems to have got everything right. The only thing missing was a nice smile. She manages a HIT.
---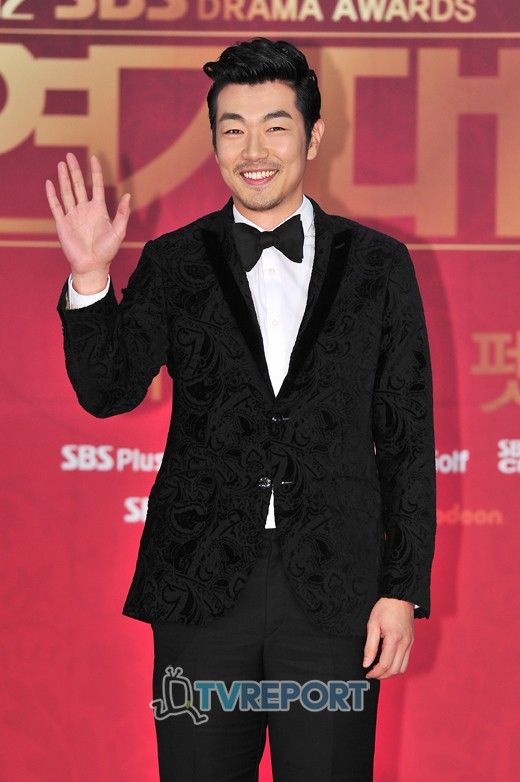 Dear Lee Jong Hyuk- No, no, no! Just NO. The coat and the hair is all wrong. The smile doesn't help. What a MISS. (Where is your stylist?!)
---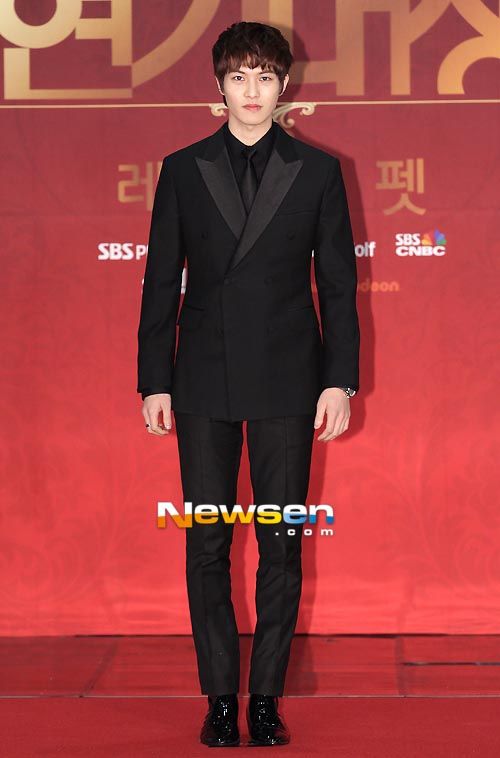 So, finally here's Lee Jong Hyun who did the pose without looking awkward. Everything is fine about him. Not great, but pretty much acceptable. A HIT, perhaps? (Or I could be blinded by his looks. Forgive me.)
---


I don't know the reason why Shin Eun Kyung chose to wear a tux on the Red Carpet but I am not complaining. She's doing it confidently and that's a HIT for me. 
---


Another black gown? Aish. The dress isn't doing anything great for her. It's acceptable but doesn't take my breath away. Her pose is not right. A tie between HIT and a MISS.
---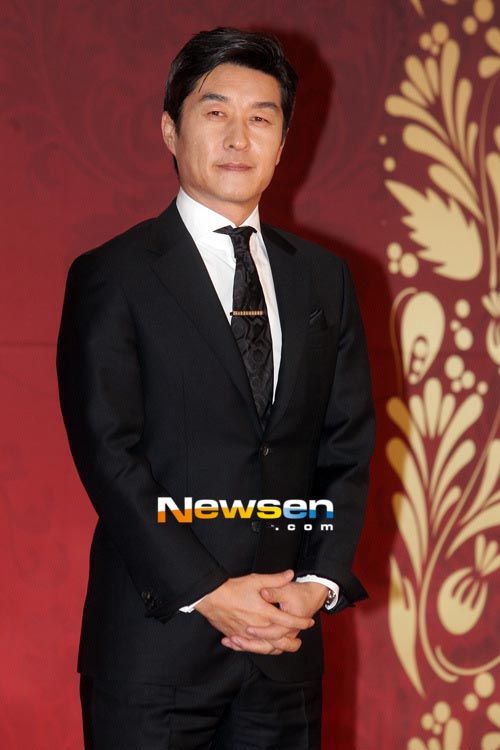 Kim Sang Joong ajhussi looks cute. He looks glad to be present on the Red Carpet and dressed nice and neat. He HIT it.
---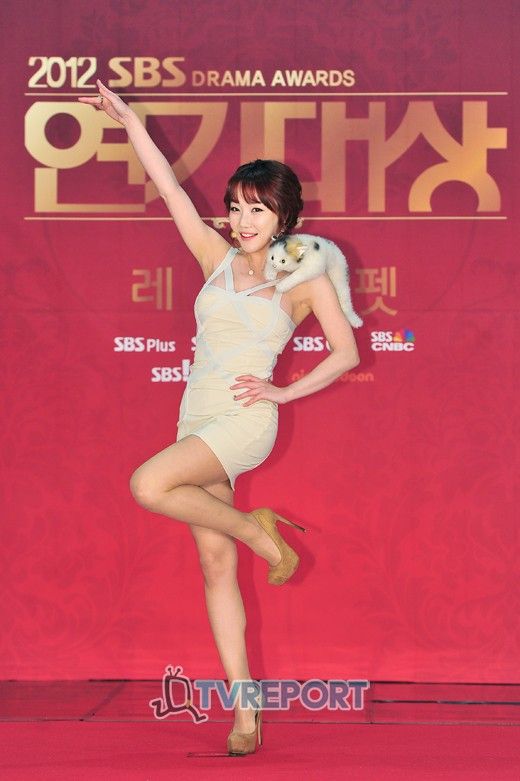 There was an interesting person on the carpet. Nancy Lang. Everything is wrong about her. It seems overdone- along with the pose. Seems too much of attention seeking on my part. What a MISS. (Is this the Paris Hilton of South Korea? Anyone?)
(Image Source)
FINAL THOUGHTS:
The night had a mixture of fashion hits and misses. Overall, it was a great night. At the end of the day, we will love to continue these artists for who they are and what characters they play instead of what they wear. But it was fun to critique the fashion style, nonetheless.
Hope you enjoyed reading! :)