Hello and thanks for checking out my first article!

Smiles hold a lot of power and can be one of the most memorable traits a person has, especially if they're an actor/actress. Together we'll take some time out with three of the best from each major drama-producing country. See if you agree with the selections and reasoning. At the end, I hope you'll tell me if you think I missed anyone you think should be here.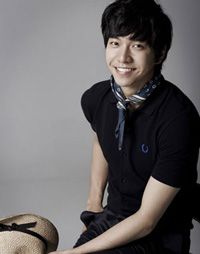 Seung Gi's smile is as beautiful as his singing voice. With those unique dimples, it totally reflects his sweet personality. He has a cheerful expression he's not afraid to use in photo shoots or to melt viewers into one of his many popular drama roles. I'm personally more acquainted with Seung Gi as a public figure and a singer, but when his name leapt to mind first when compiling this list.
See him in:  Brilliant Legacy,  My Girlfriend is a Gumiho, King2Hearts,  Gu Family Book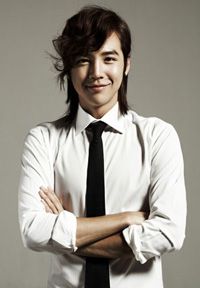 You all know this guy already right? This star has a fresh smile, that drives his fans crazy. Whether showing teeth or not, the effect of his expression is brilliant; the only difference is whether it's a cute tight lipped look or teasing smirk.
See him in:  Beethoven Virus,  Mary Stayed Out All Night,  You're Beautiful,  Love Rain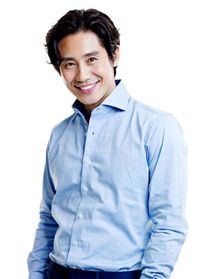 Lovingly called "The God of Acting", this humble and gorgeous ajusshi might just be "The God of Smiles" too. His age accentuates his face, as any wrinkles he has, they are strictly smile lines. When I first caught Ha Kyun's grin, I thought of the Cheshire cat since his upper lip almost forms a "3" shape. Make sure to catch him in the criminally underrated All About My Romance; you'll be infected by this perfect smile.
See him in:  Harvest Villa,  Brain,  All About My Romance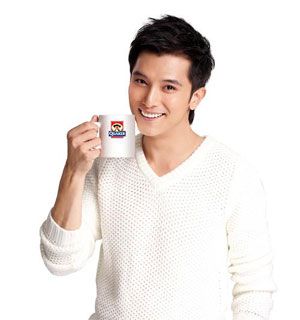 This big name seems to reserve his smile in his roles. Many of his characters have cold and stoic expressions when we first meet them. I think this is a smart tactic, as when the smile finally breaks, it means so much more. Plus Roy has "smiling eyes" too, making for an all around striking impression. If you want to see the best example of his fleeting smile, try him as Qin Zi Qi in Office Girls.
See him in: Red Wine My Fair Lady,  Miss Rose, Waking Up Love, Office Girls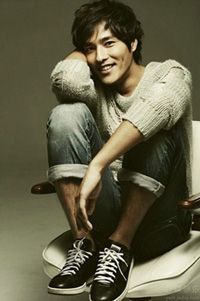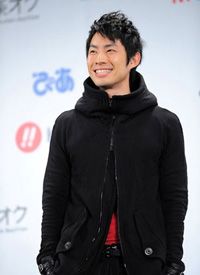 This F4 alumnus has a smile like the fountain of youth; when he wears it, he looks almost ten years younger. It's a little unfortunate that his image concept is typically "charisma",  because it means very few promotional photos of his gorgeous smile. Luckily we have dramas to catch its glow.
See him beam in:  Ti Amo Chocolate, Material Queen, Autumn's Concerto,  Meteor Garden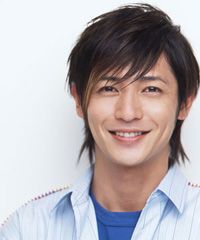 A gorgeous veteran who entered the business by being scouted on the street, Tamaki-san is another who reserves his smiles. It's actually rare to see him showing teeth,  especially in promotional pictures. And his characters can be somewhat cold or serious. But once he finally does smile,  it totally transforms his face. No perfect teeth here,  but a great look even so.
See him in: Nodame Cantabile, Kekkon Shinai, Love Shuffle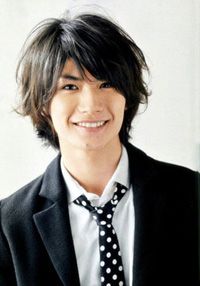 Oh, what to do? He's younger than me! That won't stop me from admiring him though. This fresh faced actor has a youthful quality to his grin. It adds a heap of charm and innocence to his roles, and will undoubtedly keep him playing younger men for quite some time. Plus, how cute are his moles? If you really want to be won over by Miura-san, I recommend Samurai High School which is full of his smiles.
Another one that needs no introduction. Matsumoto-san's smile is full of character and brightens his whole face. When I say character, I mean mischief; this J-pop and drama star can be almost as naughty as Domyouji in real life and can't even hide it.
See him in: Lucky Seven, Natsu no Koi wa Nijiro ni Kagayaku, Smile, Hana Yori Dango