There are two things that I loved about these film selections - first, they are all from Japan and second, they are musically inclined.
Wait a minute...
You're not into stuff like singing and dancing or singing WHILE dancing-acting and all that crap that goes on around popular movies these days? Don't worry, these movies are not like that. You won't be expecting a Les Miserables or Hair Spray type of film from my recommendations. No, no, no!
There's no need to have skeptical thoughts like that, so I really hope you sit still and keep on reading.
The recommended films' plots are about the following: 
A solo artist aspiring to be heard by others. 
A band aiming to be on top of the musical industry.
A group of people who were changed by music while trying to move on with their lives from their past selves.
Music-wise, the instruments used were mostly guitars and vocals.
Still interested? Please see more details below.
---
Country: Japan     Year: 2006     Genre: Drama, Music, Romance
Kaoru Amane is a simple girl with big dreams. She has the talent, the courage to pursue her dreams, the equipment to carry her forward and the support of family and friends to make her dreams come true but there is a catch. She can only do this in the evenings because of a rare disease (Xeroderma Pigmentosum - yes, this is real and not a made-up disease that could not be named!) which prevents her from coming out during the day.
The storyline is fairly simple: girl meets boy, the boy helps the girl to achieve her dreams but the process of how the story unfolds and how the characters act throughout the film is what made this movie simply memorable to me. Oh, and because it involves music, the OST is worth listening to - it won't disappoint.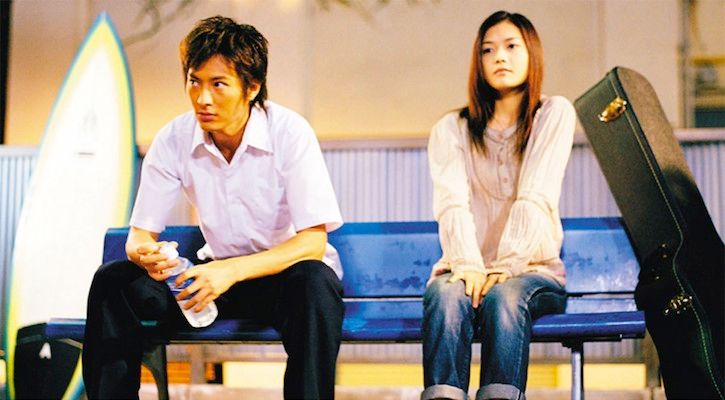 ---
Country: Japan     Year: 2010     Genre: Drama, Manga, Music
Ryusuke Minami is a guy who has dreamt of forming a band for personal reasons. The band is a typical band named after a rock artist whom they can't even surpass due to their crappy teamwork. However, as the band progresses and they find the perfect vocalist, the doors of opportunity seem to open up along with the path towards their fame.
The premise is quite elementaryish if you read through the summary and think too much about it but if you give it a chance and just enjoy it for what it is, the film becomes really enjoyable. The wacky antics of the characters may bring out a bubble of laughter from one scene to another. There's also that mysterious thing about the vocalist's voice - you'll understand what I mean once you check out this movie. Lastly, there's the music. I like the alternative rock feel of the music in the movie. It reminds me of Coldplay in some aspects but it still fairly stands on its own. If you are familiar with the band Beat Crusaders and dig their music, you'll definitely love the OST.
Additional information: this is a film based on a manga/anime so basically it has something to live up to. So I really hope it does live up to its predecessors because I loved this film as it is (not just because my bias Mizushima Hiro is one of the main actors here). I haven't seen the anime and I also gave up on reading the manga because of my artwork preferences, besides… it was just too darn long! But I heard really good reviews about it…? So if anyone knows more about the manga, please feel free to post in the comments section to encourage me and more readers. Heh.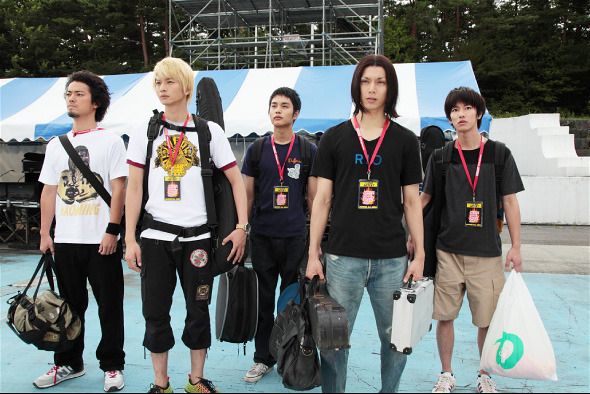 ---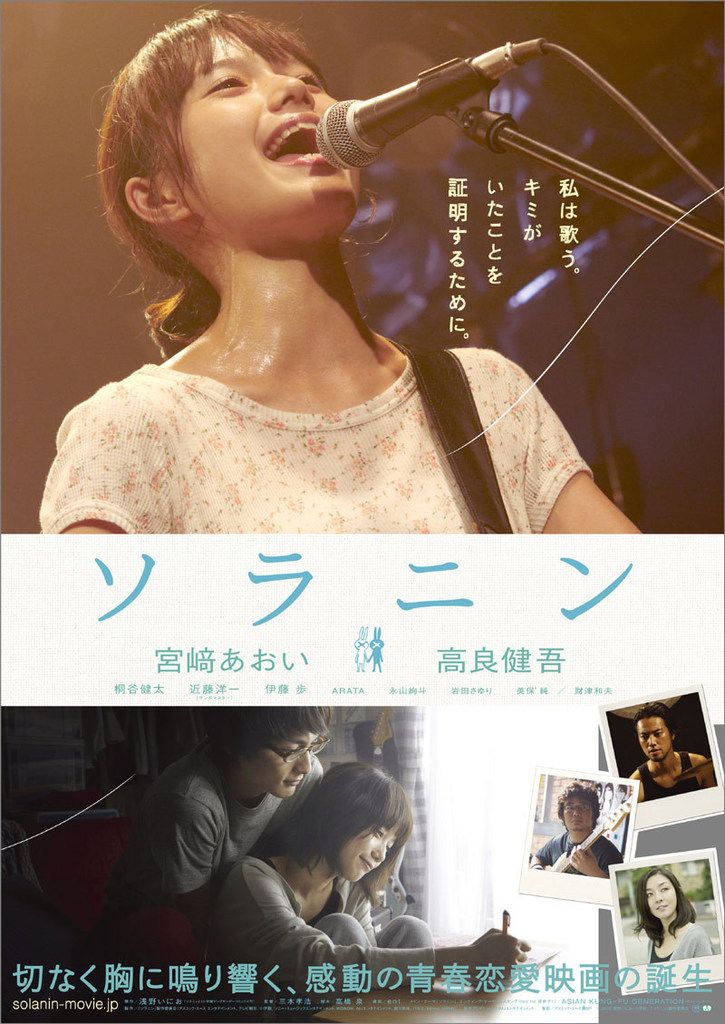 Country: Japan     Year: 2010     Genre: Drama, Manga, Music, Youth
Inoue Meiko is your typical newly graduate office lady who is tired of her mundane life. Her boyfriend lives with her and she tries to support him in his dreams of making a living out of his band. Another film based on a manga. It was a short one shot kind of manga by Asano Inio. What amazed me is that the film is so much in parallel with the manga that even the clothes and the back drop of the manga and movie are the same. THE GLORIOUS details got me hooked. I loved the manga as much as the film. I can personally say that it lived up to its name, SOLANIN. I would suggest to have the manga checked out or skimmed through prior to watching the movie.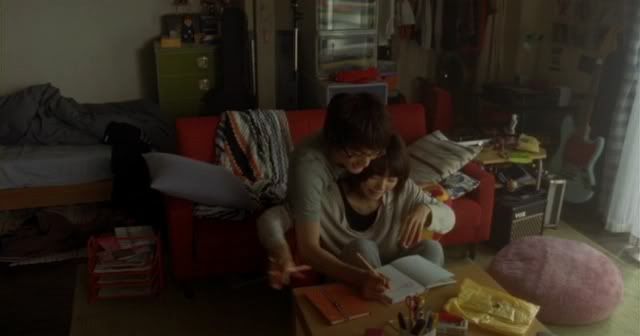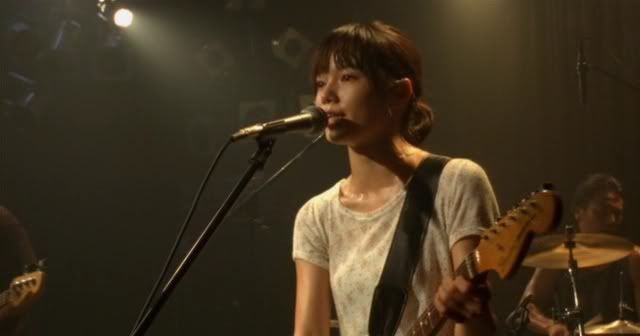 Personally, this movie gave me so much feels despite the draggy start. It may seem slow at first but ever so gradually the movie picks up and it spun me away in a story that made me think and evaluate my own current life. This is very appealing to the newly graduate students, the young professionals and the young generation who are searching deep within themselves and trying to find answers about the way they are living their lives. Music-wise, it was very interesting and heartfelt that I can't explain how much feels I had for it. The OST came from Asian Kung-Fu Generation and you can check out the song Solanin here: 
Live concert version: https://www.youtube.com/watch?v=yCwtmCxJgik
Movie version: https://www.youtube.com/watch?v=rFoRxIbUL9Y