The Best of Acting-dols! Part 2
Here I am again! Here's the second part of my list!
---
Idol: D.O. (EXO)

One of my top favourite dramas.  Seo In Guk plays a criminal profiler who uses his sharp eye to analyze crime scenes. Jang Nara plays an investigator female cop who stalks him. The two work together with the rest of the detective team to solve a series of murders, while trying to manage their love-hate relationship.
Kyungsoo plays the younger role of a serial murderer, and I'm going to be completely honest and say he fits the role. The wickedness, the psychopath role-- all suits him and his acting isn't awkward at all.
---
Idol: T.O.P. (Big Bang)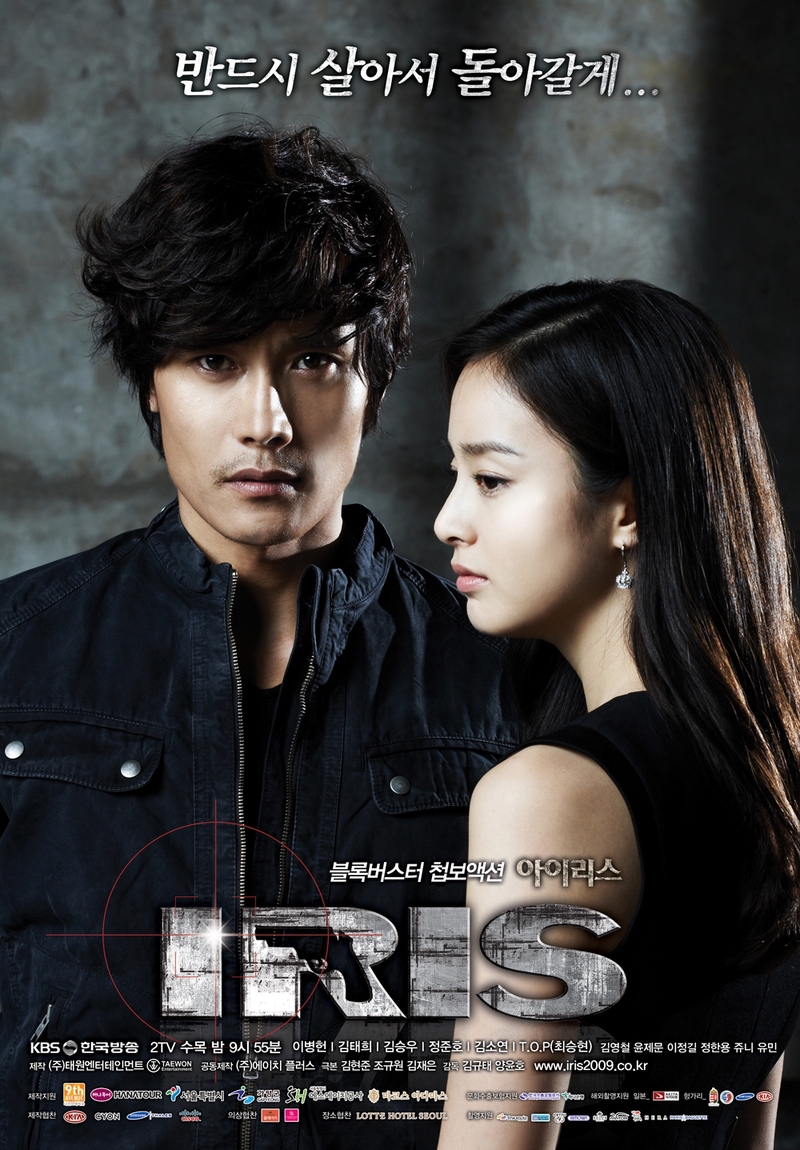 I watched this when I was younger, but I remember it being incredibly good. Kim Hyun Joon and Jin Sa Woo are brought into the NSS, a top secret organization tasked with preempting foreign threats and protecting the country's interests through network operations, including assassination of anyone who could be a threat to national security.The two fall in love with Sunghee after she first profiles them. Hyunjoon is then sent on a solo mission and all of their lives are changed.
T.O.P. plays an assassin for the bad side, and he has long hair which is definitely a plus.
---
Idol: D.O. (EXO)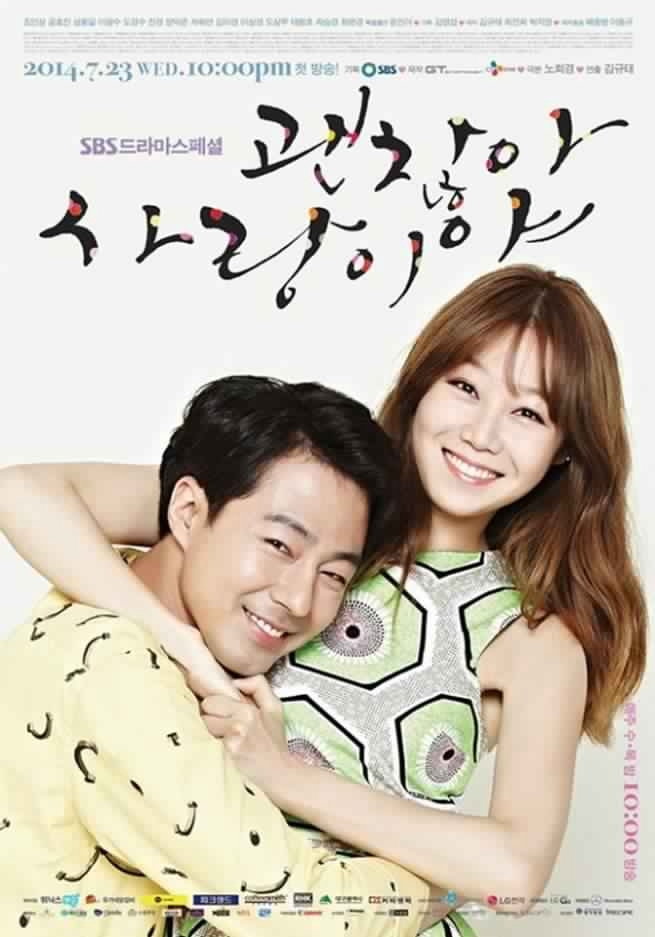 Jang Jae Yeol is a famous mystery novelist and popular radio DJ with a prickly personality. After meeting psychiatrist Ji Hae Soo when they both serve on a talk show panel delving into the criminal mind, they instantly rub each other the wrong way. But when Jae Yeol's girlfriend plagiarizes his work, forcing him to lie low until the media storm blows over and he can prove his innocence, he unexpectedly becomes Hae Soo's roommate. Jae Yeol moves into a home that he owns that is being rented by Hae Soo and her friends. Though the two initially do not get along, the two help each other through their emotional scars.
Kyungsoo plays the role of one of Jaeyeol's friends (can't tell too much without spoiling). It's a super cute role.
---
Lee Soo-Kyung is a 33-year-old single woman who loves to eat and lives alone. She always wants to carry herself with dignity, but she loses self-control when she is near gourmet foods. Koo Dae-Young is a gourmet, especially talented with describing the taste of foods. He often lies when he opens his mouth, but he is usually considerate to others. The two are neighbours.
---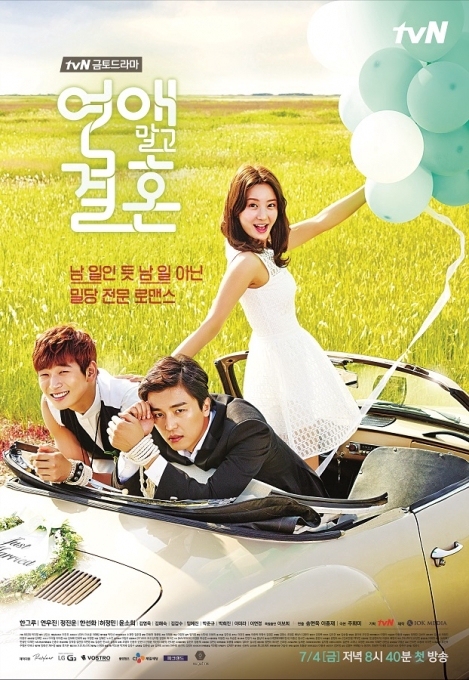 Gong Ki Tae is a successful and wealthy plastic surgeon. He does not want to find himself a wife since he believes his life is perfectly  planned and being single is the best option. However, his family is badgering him to marry. In order to get his parents off his back, he brings home Joo Jang Mi as his girlfriend certain that they won't approve of her.
---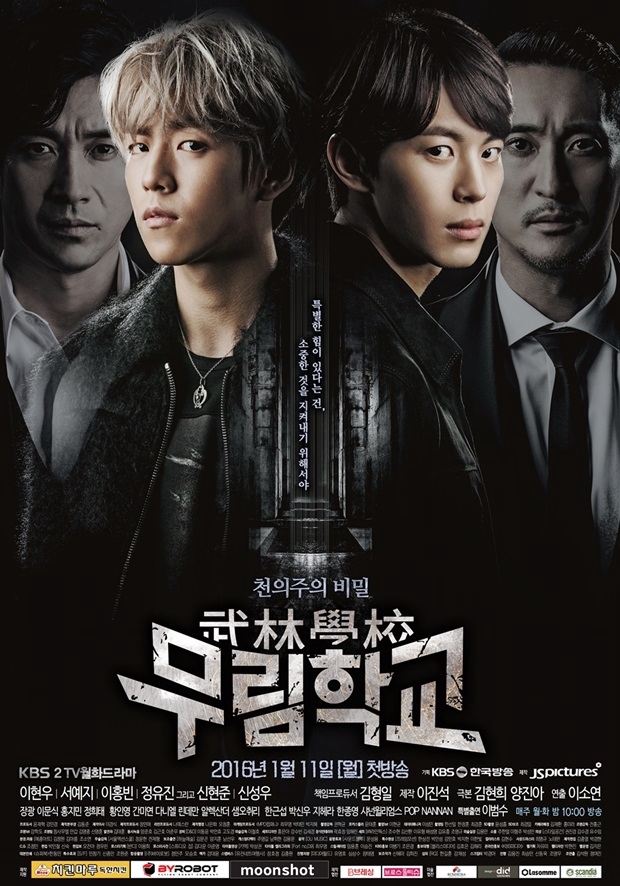 The only currently airing drama I have on my list! The Moorim School isn't focused solely on high academic scores. The school teaches its students virtues including honesty, faith, sacrifice and communication. The teachers and students at the school come from different countries and each have their own stories. Yoon Shiwoo is a boy band member who escaped to Moorim because he was getting hate after being blackmailed by the company. Wang Chi Ang is the son of a Chinese chaebol (lol does that even make sense) who is spoiled and was sent off to Moorim by his father for unknown reasons. The two do not get along and both like Shim Soon Duk.
I'm absolutely in love with Lee Hyunwoo, so this drama was on my must-watch no matter what. Hongbin kinda sucks at acting, but I'm not sure if I dislike him/his character because his role is super spoiled, super bratty, and I personally cannot deal with people like that. But I do like the drama a lot, and I'm upset it was cut short because of low ratings.
---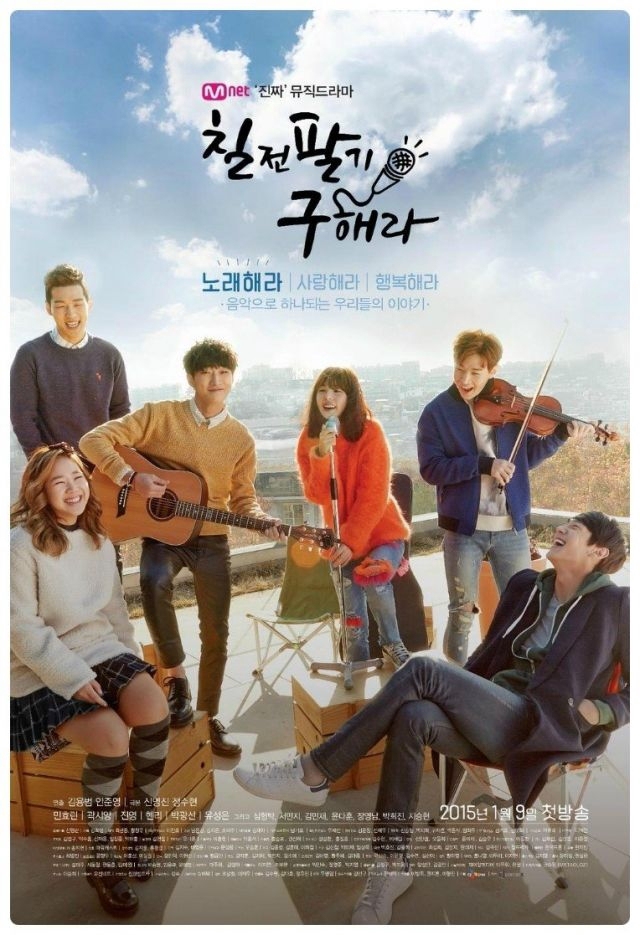 Goo Hae Ra is an aspiring musician seeking stardom. Hae Ra wishes to release the music of her deceased father but faces numerous obstacles. She and her friends work hard in order to achieve this goal.
Super sweet drama on, well, perseverance. 
---
This is a long one, so I'm using the description from the drama page:
"There is a common Korean belief that anything plus nine (gu in Korean) is always "cursed" and brings about more hardship than usual, including the ninth year of every decade in one's life. [the drama focuses on 4 males who's ages all end in 9]
Gu Gwang Soo is 39 years old. He was once the brilliant PD of the nation's top live music program. But his fall from grace occurs when members of an indie band he'd cast drop their pants onstage and flash the entire country during a live broadcast (based on a real-life incident on MBC in 2005). Gwang Soo often thinks about his ex-girlfriend Joo Da In, who suddenly broke up with him one day and left him heartbroken. When they meet again, she is a single mother whose life revolves around her young daughter.
Kang Jin Gu is 29 years old. He has two younger brothers, Min Gu and Dong Gu. Jin Gu is a tour planner for a large vacation travel agency, and he's popular, self-assured and carefree. Jin Gu falls into a one-sided love for the first time in his life when he confesses his feelings to his friend and co-worker Ma Se Young, but she tells him that she likes someone else, and he doesn't know how to deal with being friend zoned. 
Kang Min Gu is 19 years old. He is a hot-tempered high school senior and judo athlete. Min Gu dreams of going to his dream college on a judo scholarship, which means giving his all to win a gold medal in his competitive matches. Min Gu keeps running into a cute but mysterious girl named Han Soo Ah all over town, and he decides that they're fated to be together. But Soo Ah has the entire district's high school boys swooning over her. 
Kang Dong Gu is 9 years old. He is a child actor who got famous doing food commercials because of his healthy appetite. Dong Gu suddenly feels threatened when, for the first time ever, he loses a job to a new rival child actor and finds himself in a career slump. The precocious Dong Gu has also been secretly dating 8-year-old child actress Jang Baek Ji for the past two years, but she dumps him for his rival."
This is how my ship between Chorong and Sungjae started, which is why I can't watch Sungjae on WGM. They are so adorable together.
---
Idols: Jaejoong (DBSK / JYJ)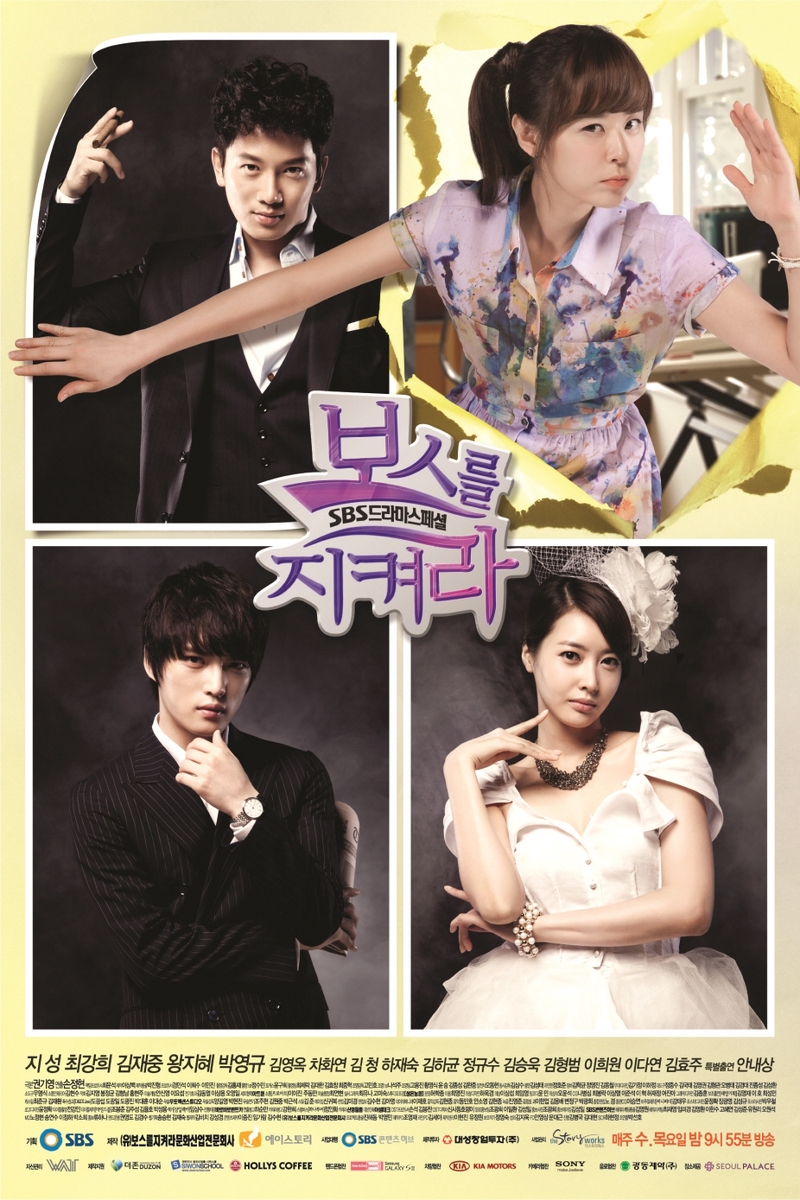 Again taken from MDL: "No Eun Seol finally gets a job as a secretary at a law firm after struggling with unemployment, only to have her boss, Cha Ji Heon, the immature youngest son of a chaebol family, fall in love with her."
I watched this drama when I was on a Ji Sung / Jaejoong phase, and though the acting was 'eh' some times, it was cute enough for me to continue.
---
And that's it for dramas titled I through P. Part 3, the final part, coming soon!