"Time flies while you're binge watching dramas."
2016 marks my 11th year of watching dramas. I still fondly remember coming home from a long day at work and settling onto my couch with my dinner and my laptop, watching dramas piece by piece on YouTube. For those who may only know the luxury of Dramafever or Viki's ad free subscriptions, you see, back then in the beginnings of YouTube, Veoh, and DailyMotion, I watched in uploaded ad free low quality clips. Mysoju.com was one of the first popular sites to consolidate and index all the drama links. Well organized and updated daily, I could easily find what I needed there. Crunchyroll was also a good source, adding episodes that were usually only split into two parts. There was even a netflix kind of site for dramas (I think it was called tiger cinema?) where you could have a series mailed to you for a monthly fee. I think I only used it for a month or two because the subs weren't always great. 
It was fun while it lasted. Within a year, we'd start to see channel suspensions and copyright violations, forcing those like me who were too lazy to download, to find other means of getting their drama fix. I knew the subbers (With S2, I miss you), the uploaders and their alternate IDs, I got my news from Han Cinema, joined discussions on Asianfanatics and popcornfor2. This whole new world opened up to me was a welcome distraction from a stressful time in my life.
My first drama was Autumn Tale. I found it on YouTube after watching Tae Guk Ki on cable and falling in love with Won Bin. I think from there I watched Full House (linked by http://mydramalist.com/people/294-song-hye-kyo), and by 2006 I was watching dramas as they aired while binge watching those from years' past. As my first "Throwback Thursday" post, I'd like to reminisce on a few of the dramas I watched ten years ago as a newbie to the drama world. Listed in no particular order….
This drama was probably the fourth of fifth drama I had ever watched and I started about midway through as it aired in Korea, catching up by the end. The plotline, the teenage angst, the teddy bears, kept me interested until close to the end though I skipped eps 22 and 23 (I have a habit of skipping episodes towards the end of a drama, for most are at least an episode or two too long, especially those with too much angst, noble sacrifices or redundant misunderstandings.) and watched the finale. About a year later, I caught it on cable able and watched the episodes I missed, one of the few dramas that I've seen more than once.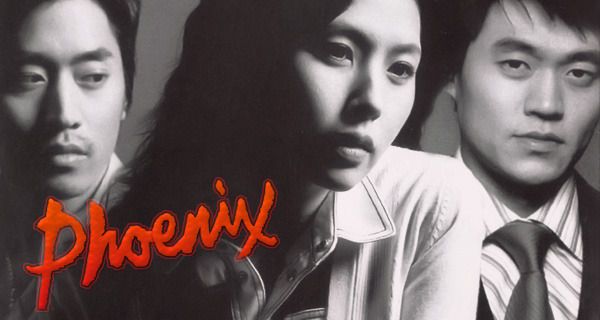 Rain was my first Kpop star, and through him I found Shinhwa. By 2006 I was a non card carrying Shinhwa Changjo ('til now since they've only this year opened the fanclub to foreigners) for life. I first watched  Jun Jin's Nine Tailed Fox as I had become a fan of him first, but in early 2016 I watched Phoenix,, Eric's Eric Mun's signature drama. By then I had learned of Lee Eun Joo's passing and watching it was bittersweet. The plot was heavy, full of melodrama, and the actors were all great. Eric was still a bit rough but he fit the role well, and I was able to find movies of all the drama's leads on netflix, sending for the dvds one by one.
I found this drama on the now defunct AZNTV network on my local cable. It's a short five episode drama, dark and mysterious about a vampire lead. I didn't care much for the acting, the storyline or the pace, though if it was on, I'd watch. Somehow it pulled me in. I was intrigued by Lee Seo Jin  who also starred in Phoenix, probably more because of his looks than the drama itself. 10 years later, I cannot remember the plot at all, but I can remember the dark cinematic look of the drama very well.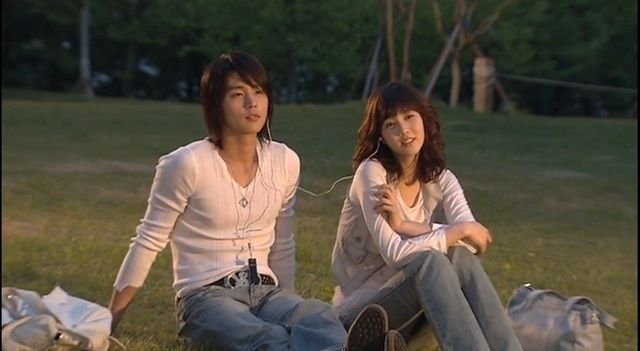 Wahh...this drama was part of my top 10 list for a long time. A mix of Friends and Sex In the City, this drama had more of an adult feel and I liked that. The format was different than any drama that I had seen, with 22 split episodes instead of the normal hour long ones. The ensemble of characters were all well developed and the storyline was light, relatable and funny. The best part of the drama was the OST. I still have most of the songs in my playlist and smile nostalgically when I hear Sia, Basement Jaxx or Corrine Bailey Rae. Now that I write, this, I'd like to watch it again to see if it is still as good as the "ten" rating I gave it.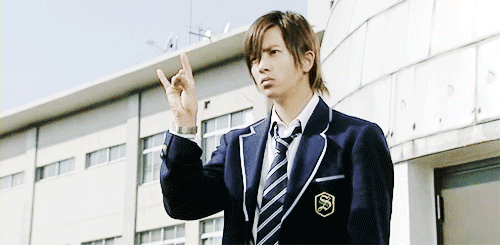 My first Japanese drama was Hana Yori Dango but my second holds a special place in my heart. I guess I could say it was when I fell for Yamapi and his adorkableness.I started a few weeks after it began and binged until I was caught up. Though I was hesitant to watch, this was my first gakuen drama,. I at first thought that a high school drama would be too childish for me to enjoy but the fast pace of Japanese dramas, the acting and the comedy were a welcome contrast to the heavy melo Korean dramas that I had been watching. I'd even find myself imitating Yamapi's "Kon Kon" when I was annoyed at work.
Other Mentions: Let's Go To The Beach, Wonderful Life, Invincible Parachute Agent, A Love To Kill, Gokusen 1, and Gokusen 2.
If you look at my drama list, you'll see the massive volume of dramas and movies I've consumed over the years but these days I'm quite picky with what I watch. The love triangle/quadrangle, birth secrets, chaebol plotlines are still so popular that I often feel bored, so I appreciate new concepts like Signal and  Kill Me, Heal Me. Currently, Another Miss Oh has me hooked (not because Eric's in it I swear!) and Daebak/The Royal Gambler Daebak/The Royal Gambler is interesting enough to keep me watching.
What dramas did you first start off with, and what are you watching now?