These are the top ten Romance-Comedies that I've watched so far. This is all my personal opinion, but please recommend your favourites in the comments!
---
I've always loved Cinderella stories, which is what initially drew me into watching this drama.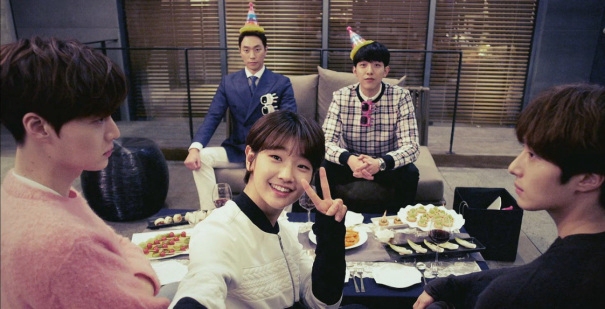 The story follows Eun Ha Won (Park So Dam), a young girl living with her stepmother and stepsister, and working several part time jobs so as to be able to attend college. Due to an unfortunate circumstance, she loses all the money she has saved and decides to postpone attending college until next year.
Then she meets Kang Hyun Min (Ahn Jae Hyun) by chance and agrees to pose as his girlfriend at a party in exchange for money. To make a long story short, this lands her in front of his grandfather who is impressed with her spunky personality and the way she accepts no nonsense from Hyun Min. This eventually leads to the grandfather offering her a job, hoping that she will be able to turn the three Kang-cousins into a proper family.
In order to achieve that goal, this Cinderella moves in with the four knights – Kang Ji Woon (Jung Il Woo), Hyun Min, Kang Seo Woo (Lee Jung Shin) and secretary Lee Yoon Sung (Choi Min Sung). While doing her job, she falls in love with one of them and … you know the drill.
I love this drama because it's all about the value of family and relationships. It shows the Kang cousins becoming closer to each other and, in the end, we also get to see Ha Won living happily with her family. This drama gave me the hope that no matter how much I struggle, as long as I try my best to be kind, good things will hopefully come my way.
---


I definitely have a thing for the "poor girl / rich guy"-trope without even meaning to!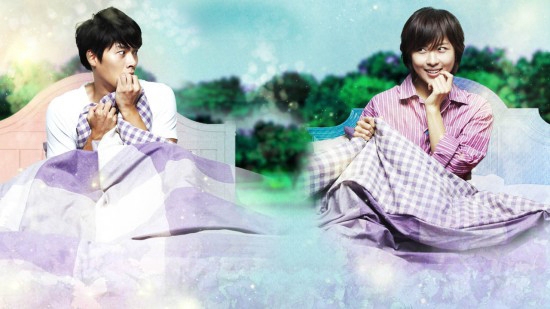 Stunt double Gil Ra Im (Ha Ji Won) is extremely poor, but wouldn't change her job for anything in the world. Kim Joo Won (Hyun Bin) is an extremely arrogant CEO. When the two meet and Joo Won falls in love with Ra Im, he faces an inner battle with himself as he cannot understand how he could fall for a poor girl. To top it all off, the two end up swapping bodies every time it rains. 
It is difficult to explain properly why I loved this drama so much because, like a lot of other dramas, it did have its flaws. The thing that made this drama shine, though, was its portrayal of sacrificing for love, as we see Joo Won give up so many things for Ra Im and vice versa throughout the drama. I also loved the side characters and I will forever hold a strong love for Han Tae Seon (Lee Jeong Suk). 
---


This drama definitely had a lot of comedic aspects, but it will always hold a place in my heart for the realistic couples and, most of all, for Takuya (Terada Takuya) and Jun Jae (Lee Jae Joon).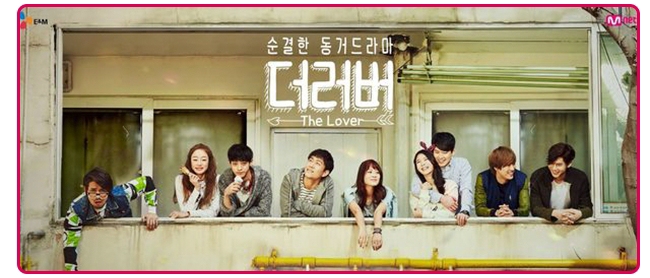 This drama is about four different couples living in the same apartment complex. The four couples rarely interact with one another and are only shown in their respective rooms or around the complex. Oh Do Shi (Oh Jung Se) and Ryu Du Ri (Ryu Hyun Kyung) are a couple in their thirties who are not married, but who are living together. There is a 12 year age difference between Choi Jin Nyeo (Choi Yeo Jin) and Jeong Yeong Jun (Jung Joon Young). Lee Jun Jae is a Korean man in his mid-twenties who lives with a Japanese traveler who is around the same age, Takuya. Finally, Park Hwan Jong (Park Jong Hwan) and Ha Seol Eun (Ha Eun Seol) got married while not knowing each other very well. 
This drama was fantastic in so many ways. The writers portrayed relationships that aren't deemed suitable according to South Korean standards, like unmarried couples living together, homosexuality and so on. It also shows life in a relationship and how it isn't all daisies and rainbows, but that it can also be full of insecurities and doubt. I just love 'The Lover' so much, and it's such a shame it only has 12 episodes. 
---


Dream High had everything I love in it – loads of cliches and a lot of dancing.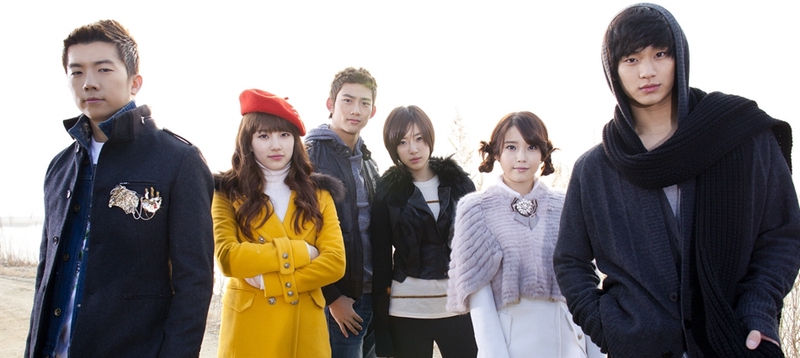 The series starts with a mean IT girl, Go Hye Mi (Suzy), who has to give up her dream of being a classical singer in order to pay off her father's debt. She enrolls in Kirin Art School but to be accepted, she must get two others to enroll as well – Song Sam Dong (Kim Soo Hyun) and Jin Guk (Ok Teac Yeon). The series follows these three, along with Jason (Jang Woo Young), Kim Pil Suk (IU) and Yoon Baek Hee (Ham Eun Jung). 
I mainly loved Dream High for Jason and Pil Suk, but I also loved the amazing character development that stemmed over the entire 16 episodes. I loved how the series portrayed how life as a celebrity isn't as perfect as it seems and how it can ruin your relationships with people. Most of all, I loved the friendships that were shown and developed through the situations and hardships that the group faces.
---
I found this drama to be very original, especially the fact they made it a really funny drama despite one of the main story lines being cancer.
Three years prior to the beginning of the story, Pyo Na Ri (Gong Hyo Jin) is in love with Lee Hwa Shin (Jo Jung Suk), a charismatic news anchor at the broadcasting station where she works as a weather forecaster. After Hwa Shin is transferred away for three years, she recovers from her broken heart and practically forgets all about him. Then they meet again and this time it's not just a one sided love, as they bond through Hwa Shin getting breast cancer and Na Ri covering for him. 
It is my honest opinion that Jealousy Incarnate was one of the best dramas of 2016. There are several things about this drama that I loved very much, like the love triangles from each generation, the two mums of Lee Pal Gang (Moon Ga Young) and the bromance. Everything about this drama was executed perfectly, especially considering the tricky topic that it had to work with. 
---
What drew me into watching this? Mermaids. That was literally it.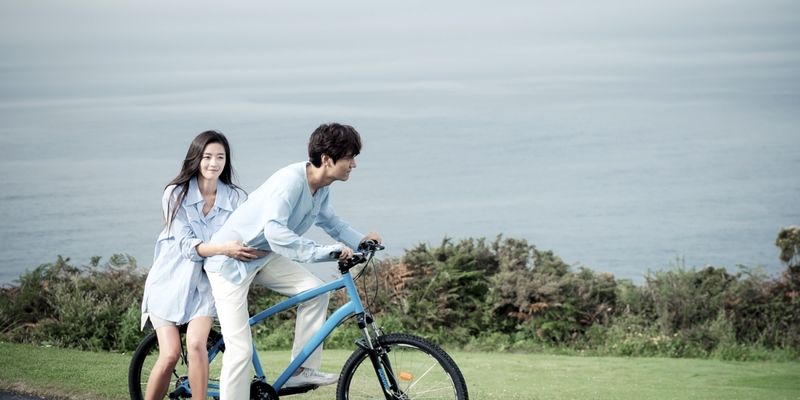 Heo Joon Jae (Lee Min Ho) is introduced as a con-artist. After his most recent hoax, he takes a trip to Spain, where he by chance meets a washed-up mermaid named Shim Cheong (Jun Ji Hyun). He gets arrested, only to have her released again later. The two begin to fall for each other until she takes away his memories of her and he returns to Seoul. Two months later she travels to Seoul to find him. There she adjusts to human life and is caught up in something a lot bigger, which concerns the past and fate of everyone involved. 
I loved watching Legend of the Blue Sea and all the characters in it. I enjoyed the constant flashbacks to the characters past lives and the way that they gave clues as to what was going to happen. I loved the romance between the main couple, as they were both heads over heels with each other even though Joon Jae was so reluctant to admit it. 
---


The first ever Kdrama I watched was a gender bender and I've loved this trope ever since and this is the best one I've watched to date.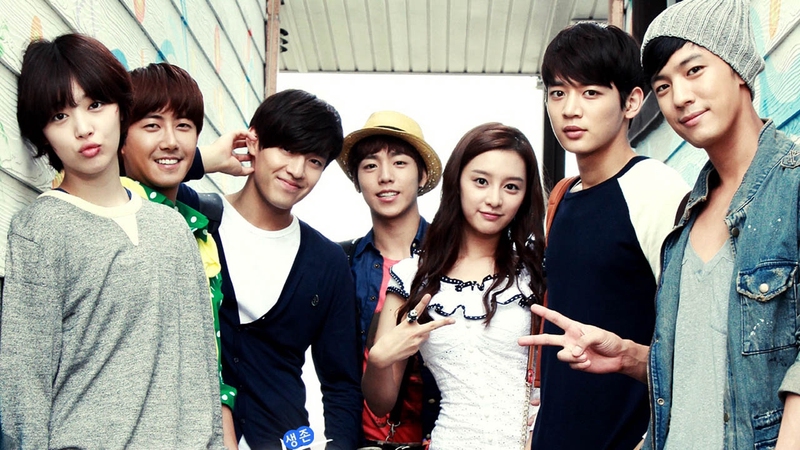 Goo Jae Hee (Sulli), who lives in the United States, is completely unmotivated and does absolutely nothing with her life. After seeing Kang Tae Joon (Choi Min Ho) on a TV broadcast from a track and field competition, she begins to idolize him and want to help him. Thus, she disguises herself as a boy and transfers to the all-boys school that he attends in Korea. As if fated, she ends up becoming his roommate and their story starts from there. 
To The Beautiful You was originally a drama that I had low expectations for, but after the first episode, I found myself rooting for all the characters – especially the leads. I loved watching the romance unfold, and this drama is also the root of my love for Choi Min Ho. 
---


I loved the whole idea of going back and forth between the past and the present as the story unfolded.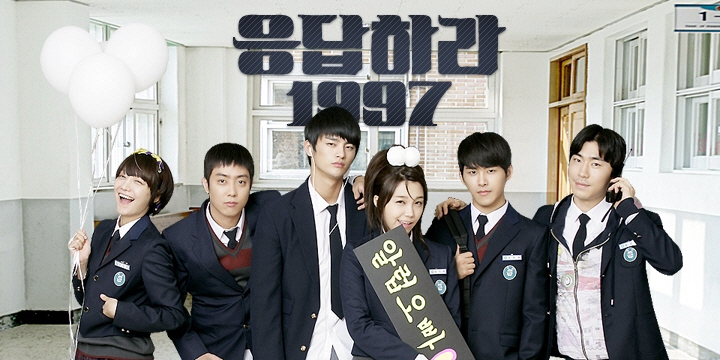 Sung Shi Won (Jung Eun Ji) is a high school student who doesn't have much going for her, unlike her best friend Yoon Yoon Je (Seo In Guk) who is the top of his class. Shi Won is in love with Kpop and is completely oblivious to Yoon Je's love for her. The drama focuses on the youths of Shi Won, Yoon Je and their four friends, and the relationships between them. The drama constantly goes back and forth between the present day at a reunion dinner and the past, from 1997 until the timeline catches up with the present. 
This drama did not only have amazing main characters, but the side characters were also amazingly developed. The drama does not only show love and friendship, but it also touches upon other topics, like grief and homosexuality both beautifully and realistically. 
---


I think it's safe to say that this drama was a favourite for many of you. For me, it was my favourite drama of 2016 and one of my favourite dramas of all time, not just within this genre.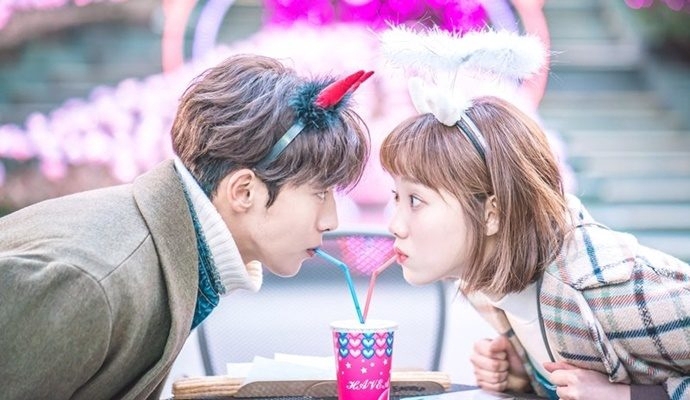 The drama focuses on the relationship between weightlifter Kim Bok Joo (Lee Sung Kyung) and swimmer Jung Joon Hyung (Nam Joo Hyuk), who attends the same university. Joon Hyung is struggling with being able to start in races and Bok Joo is struggling with her first love, who happens to be Joon Hyung's brother. As the story progresses, we see the two athletes fall for each other whilst dealing with problems concerning their careers and families. 
This drama had everything! It focused on friendship and family alongside love. Bok Joo's and Joon Hyung's best friends were great additions to the drama, along with both the weightlifting team and the coaches. This drama also touched upon issues such as depression and anorexia. It truly was a wonderful drama to behold and the writers did a great job. 
---


This isn't exactly a Cinderella story, but I love a good transformation in a drama and this whole drama is about her transformation! Instead of a sudden change, we see it happening as she starts to exercise and eating healthy! I LOVE IT!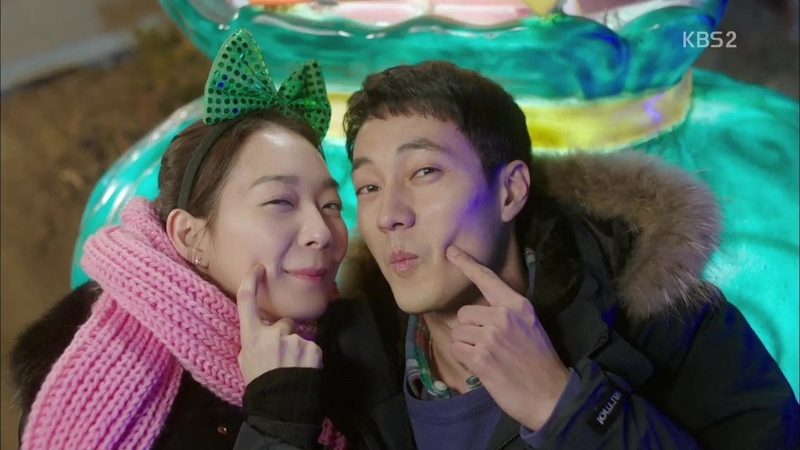 The story begins in a flashback where we see a beautiful girl, Kang Joo Eun (Shin Min Ah), being asked out by a swimmer from her school. 15 years later, on their anniversary, he breaks up with her because he has found someone new and because she is not the same anymore after gaining weight. After a business trip to America, Kang Joo Eun faints on the flight back to South Korea and doctor Kim Young Ho (So Ji Sub) saves her. They go their separate ways, but keep running into each other. Eventually, he agrees to train her and they start falling in love while making her healthy. 
This drama is my favourite and I only watched it recently. I love the side characters, the side stories and everything about it. I also love the cute moments between the two leads, as well as the male leads friends. One character I found extremely interesting was Jang Joon Sung (Sung Hoon) and I loved seeing him progress in his career, how we got to see his past and then his relationship with Jang Yi Jin (Jeong Hye Seong). Honestly, the whole drama, with its comedy and tragedy, was amazing to behold and I loved every single episode of it. 
ALSO, THE DIMPLE KISSES!!!
---
This was my extremely long and detailed 'Top Ten Rom-Coms'! Make sure to write your own favourites in the comments, as I can never turn down a recommendation! If you decide to watch any of these, please comment below what you thought of them!