6 Ways To Get Over Your Post Drama Blues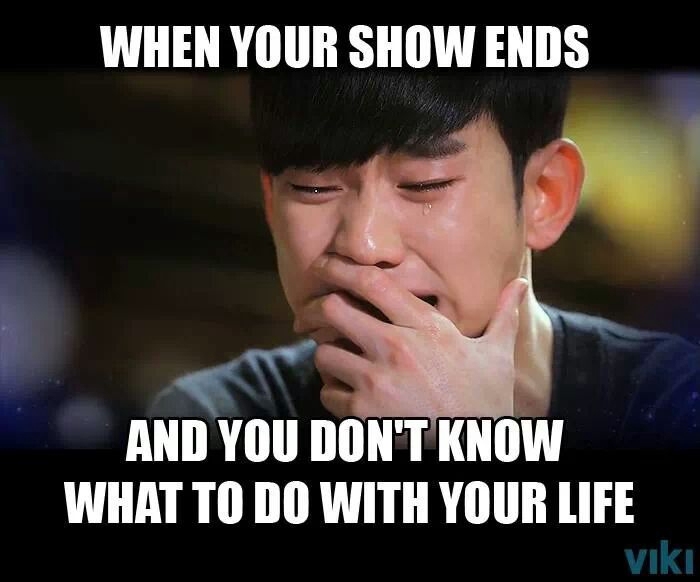 If you're anything like me, then the moment you finish a drama that you put your heart and soul into because of how amazing it was, is the hardest moment of all.
At the moment I'm in the process of trying to get over the drama Tunnel which just finished airing. Needless to say, I loved that show, so finishing it was incredibly bittersweet and I'm still wiping the tears from my eyes.
Without further ado, here are some ways I try to get over the dramas I love to death and hate to finish...
---
#1: Stalk all the actors from that drama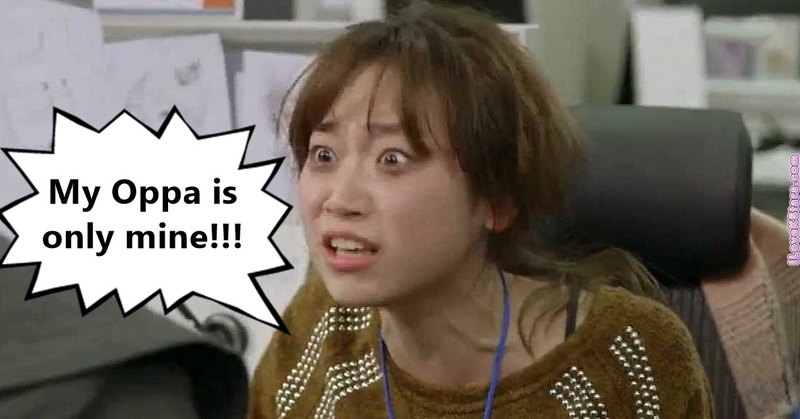 So typically one of the first things I do when I finish a drama is to check out all of the actors that were in it. I need to know what else they've been in because I'm just not ready to let them go yet. Plus, I can see whether they have any shows coming up in the near or even distant future to give me something to look forward to.
CAUTION: This method often leads to you adding many new dramas to your drama list which will equate to many more sleepless nights of binge watching these newly discovered shows, so do this at your own risk.
---
#2: Check the Drama Recommendations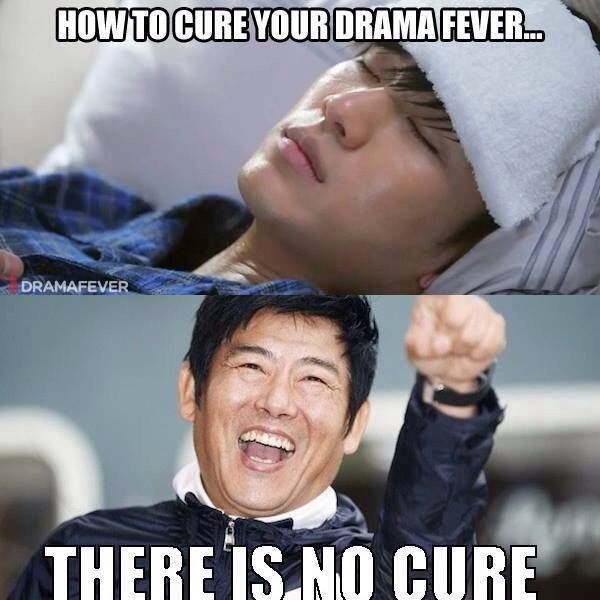 (Top photo: You Who Came From the Stars)
After thoroughly "investigating" (stalking) the cast of the drama you just finished, it always helps to check out what other drama recommendations there are for that drama. These are recommendations people create when they feel that two dramas are similar. So by looking at the drama recommendations, you can find many other dramas and movies that are of similar genres, plot, etc.
Essentially I'm taking my obsession over the drama I just finished and throwing it at several other dramas while hoping I find the same kind of love I previously felt for one of them.
This again usually makes me add a bunch of new dramas to my list and I go from having nothing to watch to having too much to watch.
---
#3: Check out currently popular dramas
(Blood)
So perhaps while being obsessed with the drama you just finished you were in a world of your own (the world of that drama tbh) and you have no idea what's happening in the drama world around you.
This means you may have missed a few new dramas that started airing or aren't aware of what dramas have skyrocketed in popularity.
A few places you can find this out on MDL is by checking the Show Hub (this is where I usually check, oh no I shouldn't have looked, Tunnel is #1... shh, I'm not crying *sobs*), Newest Shows, and Top-Rated Shows. This should push you toward newer dramas for you to become obsessed with.
A few I'm going to be checking out are: My Secret Romance, Suspicious Partner, Fight for My Way, and more.
---
#4: Try a Movie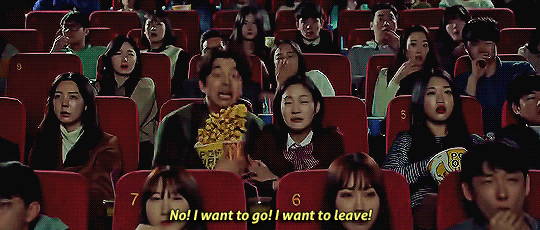 (Goblin)
This can work either way: If you're getting over a drama, watch a movie for a change of pace and if you're getting over a movie, watch a drama.
Keep in mind that this can backfire on you. I recently watched a movie called Secretly Greatly and it left my heart in pieces. So you've been warned....
Some movies I recommend: Secretly Greatly, Shoot My Heart, My Annoying Brother
I also recommend checking out the Movie Hub and Top Rated Movies listed here on MDL for some good movie recommendations.
---
#5: Watch a different genre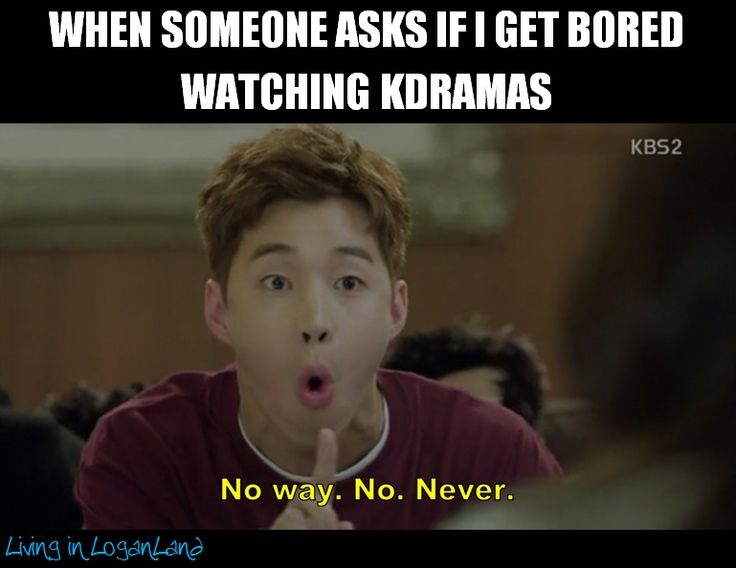 Quite often I have genre moods where I watch specific genres because that's what I'm obsessed with at that time. This leads me to have different phases of only wanting to watch historical dramas or mystery/ thrillers or romance dramas, etc.
So if you're trying to get over a drama, why not try the exact opposite and watch a drama from an entirely different genre?
Tunnel was a mystery/crime drama, so I'm looking for dramas with romance currently. Trying to switch it up a bit before delving back into that intense genre.
---
#6: Take a Break
(Ask us Anything)
Before you yell at me, this is just a suggestion and I'm not saying cut off all contact with the drama world. Perhaps take a break and obsess over something else for a while.
For me, I usually binge tons of different variety shows as well as drown in K-Pop (I have a really big obsession with the group BTS.) Then when I'm ready I immerse myself in the drama world once more.
If you're looking for some variety shows to watch, I definitely recommend Ask Us Anything (aka Knowing Bros) which is my favorite one. I also enjoy 2 Days 1 Night, Infinite Challenge and the currently airing Produce 101 Season 2 about trainees from different labels competing against one another to build a new K-Pop boy group.
If you're unfamiliar with KPOP then I feel it is my responsibility to share a couple of music videos with you that I will love for all of the eternity.
First is the song/music video that started my K-Pop obsession:
Second is the group I'm completely in love with - BTS
(I struggled to choose between Blood Sweat & Tears and Not Today):
---
I hope at least some of these things will help you when you need it the most. Specifically when you finish a drama and it feels like the world has stopped and you can't remember how to breathe because the drama ripped out your heart.
Yeah, I'm going through these emotions right now. I'll be fine...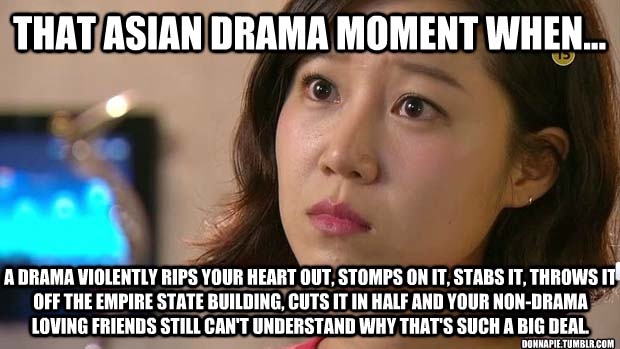 Til next time! ~ Cub