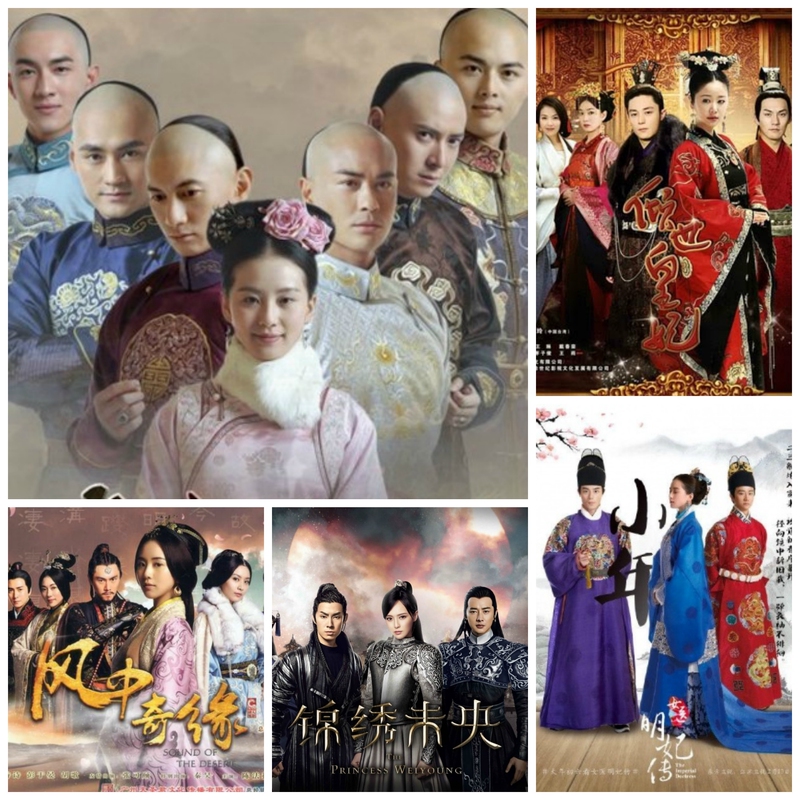 I started watching historical dramas relatively late compared to other types of dramas. I didn't want to embark on longer dramas, and I thought I would never fully grasp the historical context and be able to enjoy historical dramas. I couldn't have been more wrong. I attach a great importance to the cinematographic aspects of dramas. I enjoy beautiful settings and images, sophisticated clothes and costumes and of course good looking characters. Historical dramas have all that and so much more. Everything is more intense in a historical drama, and that is what I am looking for: Passion. 
In historical dramas, everything feels more intense and strangely more real. Characters have life-death dilemmas, noble families seek ultimate power through all means, society is unfair, but people still love each other. The love lines of historical dramas are often the most modern aspect of these dramas. This reminds us that the world may have changed, but love is still the same. People love each other the same way all over the world, and throughout history. And as I can't resist a good romance, of course, I had to fall for historical dramas.
I previously wrote a post on my favorite Korean Historical Dramas, and I can't really tell whether I prefer Korean or Chinese historical dramas. They are just different. Chinese historical dramas are often more visually stunning. Sometimes they overuse digitally created images, but sometimes it's just thanks to the beautiful filming locations and costumes. There are some Chinese actresses that I love that often appear in historical dramas and very rarely in modern ones, such as Liu Shi Shi. These actresses have an immaculate, almost surreal classical beauty, and it is such a pleasure to see them on screen in their beautiful costumes. As for the stories, they are usually hit or miss for me. I hate when dramas start dragging with unnecessary additions or secondary characters (too many harem fights kills the drama for me). I also don't like it when the drama starts diverging too much from the main plot, or if the main plot is not romantic enough (sorry, Nirvana in Fire).
There are so many historical Chinese dramas out there that it may be a bit confusing if you are new to the Asian drama world - the available choices are truly overwhelming! To minimize this struggle, let me now introduce you to a Selection of my Top 5 Favorite Chinese Historical Romance Dramas.
---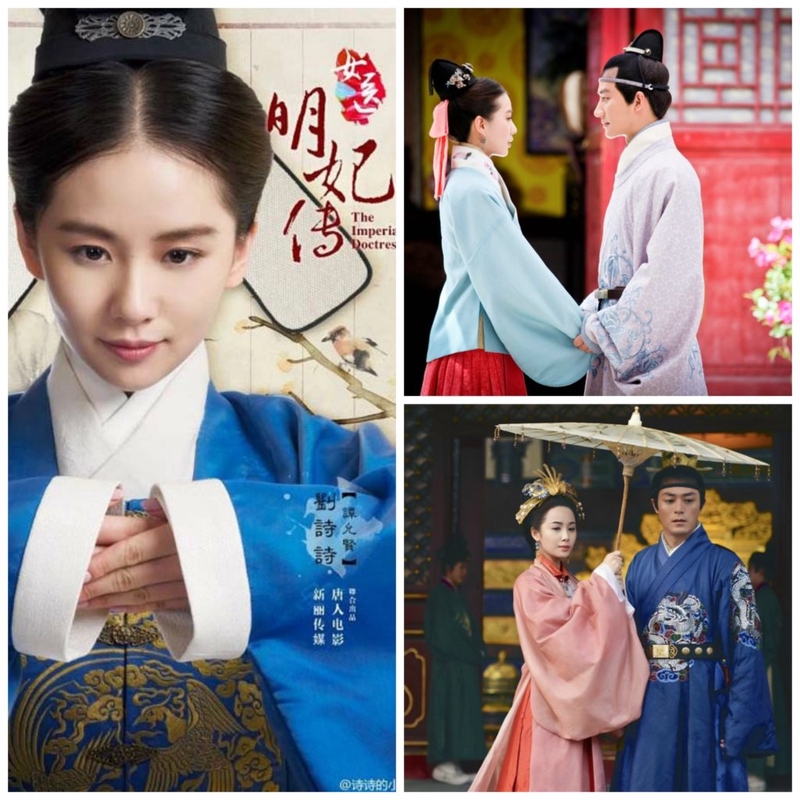 Images from Imperial Doctress, a 2016 JSTV drama.

The Imperial Doctress had all the ingredients to become one of my favourites dramas. Liu Shi Shi and Wallace Huo play the main roles, there is a love triangle (or even love square!) involving royals, the images were beautiful, and the story dynamic. For some reason, this drama encountered a lot of criticism and is somehow not that appreciated by international viewers (see its relatively low rating here on MyDramaList). Come on, guys! Give this drama some love. I think it deserves it.
The drama follows a young and smart doctoress that fights against the prejudice of society and her surroundings to become the best and most dedicated doctor. The drama is set in the Ming dynasty, which is visually more pleasing compared to the horrible half-bald hair styles featured in Qing dynasty dramas.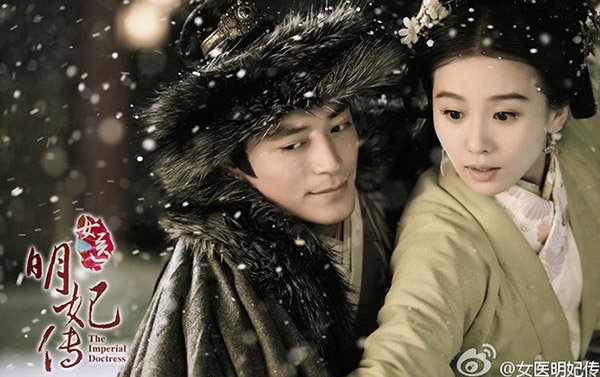 I feel that the love triangle in this drama, although it has some classic features, is really unpredictable and different. For the first time in my years of drama watching history, I was seriously wondering who she would choose in the end. Plus, a romantic fourth wheel was smartly dropped into this love mix, introducing one of my favourite male characters in historical dramas ever - Ye Xian, the leader of a Mongol tribe.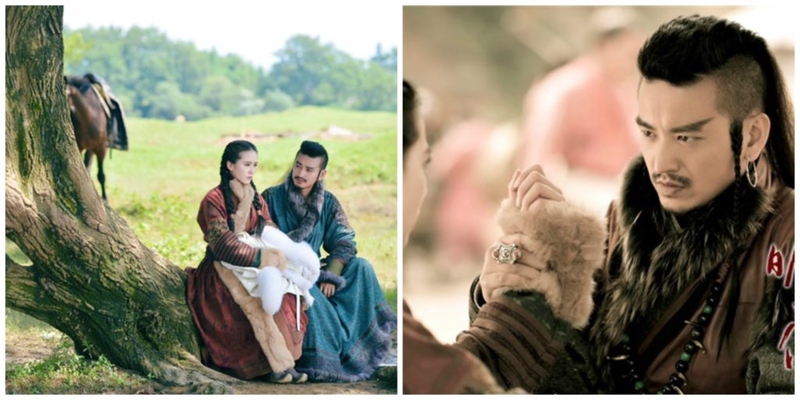 ---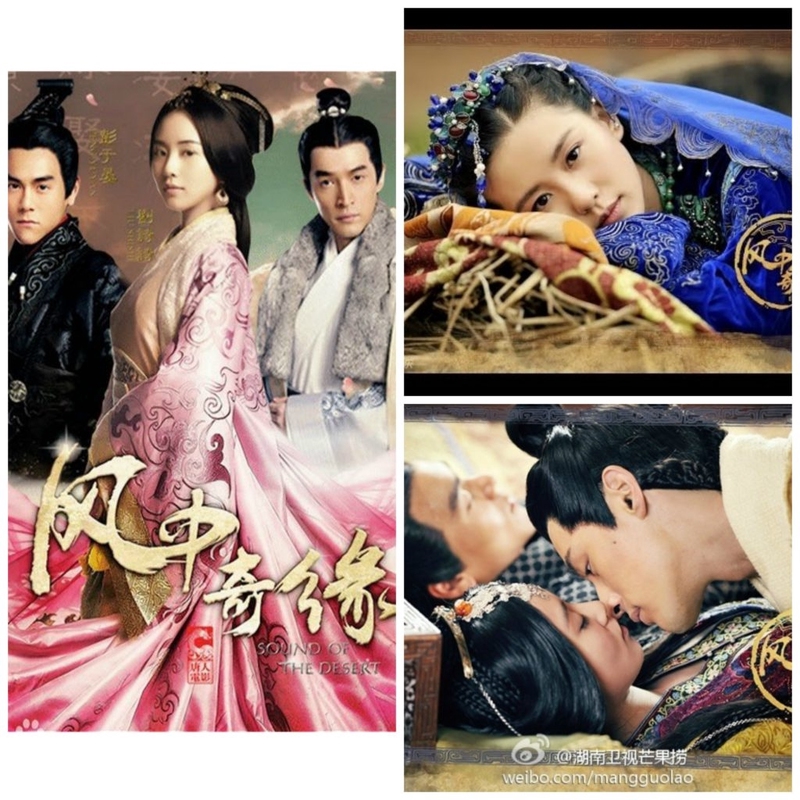 Pictures from Sound of the Desert, a 2014 Hunan TV drama.
Another beautiful drama starring Liu Shi Shi in the female lead role! Yes, I do have a weakness for this actress, but trust me, she is truly remarkable - and fits historical dramas perfectly! Sound of the Desert also has Hu Ge as one of the two main male leads, making the cast of this drama almost perfect for me (only my beloved Wallace Huo is missing, or it would be the most perfect drama cast ever!)
The drama tells the story of Jin Yu, who spent her childhood years among desert tribes, and when she reached adulthood was forced to escape to the Han capital. There, she crosses paths with handsome and impetuous general Wei Wu Ji, universally feared but somehow also admired among the desert tribes, as well as the calm and handsome Mo Xun. Needless to say that her heart will be torn among these two equally great, but so different, male leads.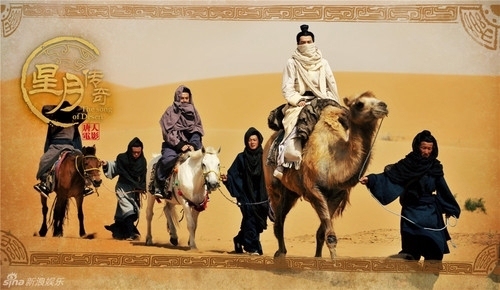 The drama is full of dream-like images and costumes which make it visually pleasing and entertaining. It is also full of action and intrigue but the story itself follows a rather coherent line so there are no awkward moments or ridiculous plot twists.
Sound of the Desert gave me another one of my favourite third (or fourth!?) male lead characters ever, desert prince Wu Wei Li, who added just the right amount of sexy spiciness into the fairly calm and romantically torn love triangle. On a side note, I felt wronged that such an amazing supporting character didn't appear more in the drama, and the actor himself is more of a movie star than drama actor (but I wish he would appear in more dramas!)
Additionally, I need to say that this drama gave us one of the most daring half-naked romantic scenes I've seen! I mean, look at them having this shared bath experience! Still mak, s me blush.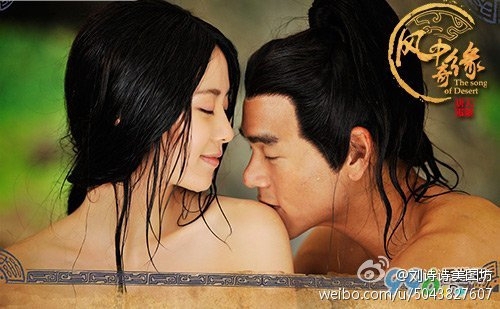 ---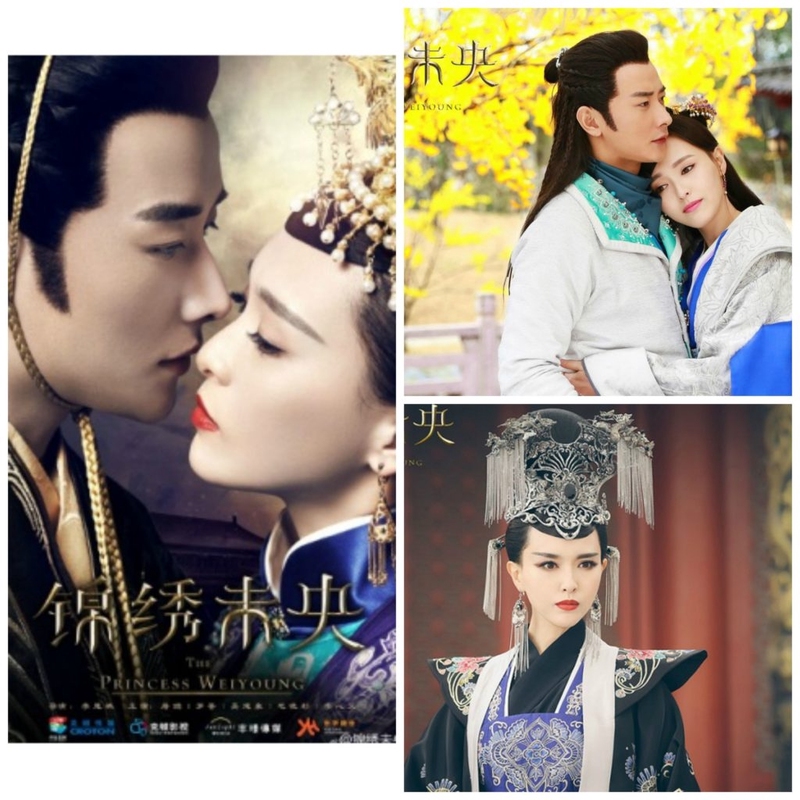 Pictures from Princess Wei Young, a 2016 Dragon TV drama.
This is a more recent drama that deserves more attention. As in many Chinese historical dramas, the images and outfits were absolutely stunning! The cast is also very good, starring the very famous and loved Tiffany Tang along with Luo Jin (and they are totally dating now.) But in my opinion, what really makes this drama stand out is the portrayal of its main female lead.
Yes, we had some smart female leads in the past, but somehow as the drama continued they always ended up as a disappointment: either making the wrong love choice, falling into stupid traps from their enemies, or just becoming plain while annoying acting as damsels in distress. This is not the case with princess Wei Young. From the beginning until the end she appears as a smart, coherent and reliable female lead. Yes, she gets fooled sometimes by particularly scheming side characters, but she is quick to catch up where she fails and manages to find a smart solution to the problem.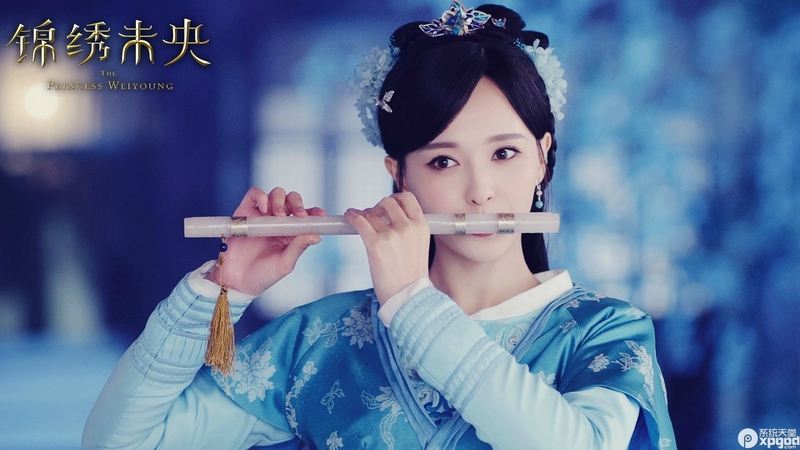 Another nice element is that despite the typical attempt of creating a love triangle (that appears quite late in the game though), the two leads are faithful in their love and devotion to one another. And honestly, this is just so comforting and straightforward romantic.
As I am a big devotee to love triangles (aka my Asian drama official weakness), I need to add that the second male lead is also an interesting and not-so-likeable character, which makes it even more entertaining (also, his hairstyle! so bold and refreshing! love it.)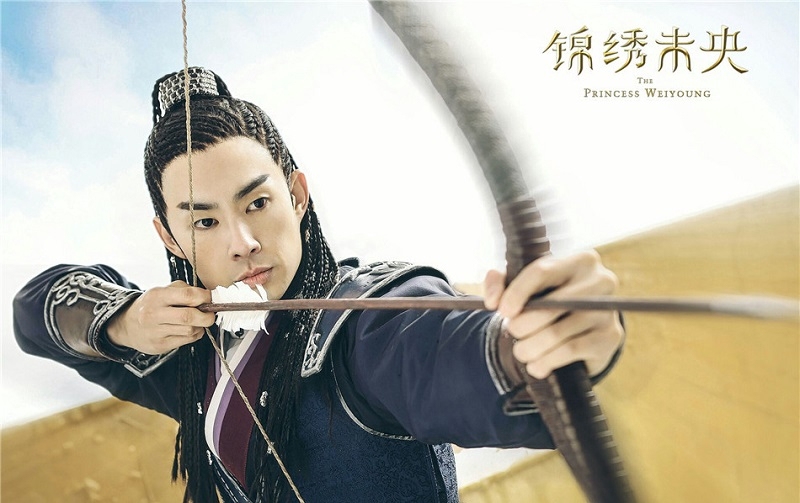 ---
Pictures from Introduction of the Princess, a 2011 Hunan TV drama.
If there is one drama cliche I never grow tired of, it's a good intense love triangle. Not an easy win, not a halfhearted triangle where only one of the male leads is really into it, or worse, these triangles where the leads simply give up after putting up a fight for two to three episodes. I enjoy my love triangles raw, bloody, intense - give me something to blush about and I will be happy. A good drama for me has an intense romantic plot.
Real-life guys are cautious, civilized and understanding (I mean, at least we - and society - expect that, right?) So some of us, in the secret part of our hearts, dream of noble bad guys with a savage nature. Imperial Concubine has that. Or at least a very important element of this: unconditional love and a restless quest for the beloved.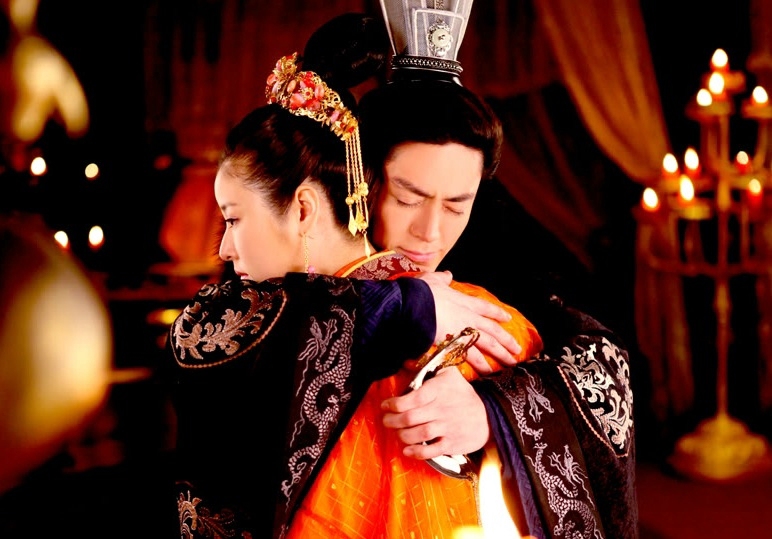 My favorite scene of the drama is when King Liu Lian Cheng, played by my beloved Wallace Huo, is told that the main female lead will never come to him, to which he responds, "I don't care if she loves me or not, I will use all my power to make her love me." - This gives you a sense of how spicy and intense this love triangle is.
The drama tells the story of an exiled princess, played by Ruby Lin, who wants to avenge her father and restore her kingdom while facing intrigue, war, and love.
Of course, the music is great and the costumes are gorgeous. But the most appealing, at least to me, is the strong character development of the leads. We start with a rather naive and pure princess that gains some pretty vicious and heartless traits as the drama develops. Similarly, the way the two male lead characters are written (and this is especially true for the Prince of Shu Meng Qiyou, who is almost an anti-hero) is very different from what I am used to in historical dramas. This is definitely a drama I will watch again.
---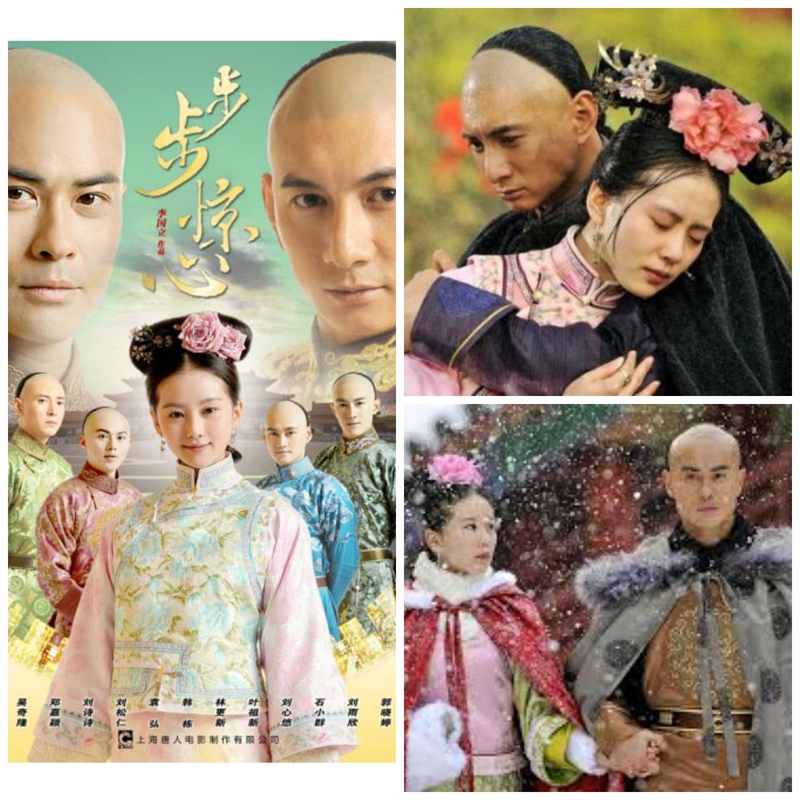 Pictures from Bu Bu Jing Xin, a 2011 Hunan TV drama.
Picking the winner of my top 5 lists is always a difficult task. But when it comes to Bu Bu Jing Xin, there is something very special about this drama. Something that makes it unique, a must-see and a classic for many. When a friend asked me recently which Chinese historical she should start with, I didn't hesitate a moment - it had to be Bu Bu Jing Xin. It is the beginning of my love for historical dramas.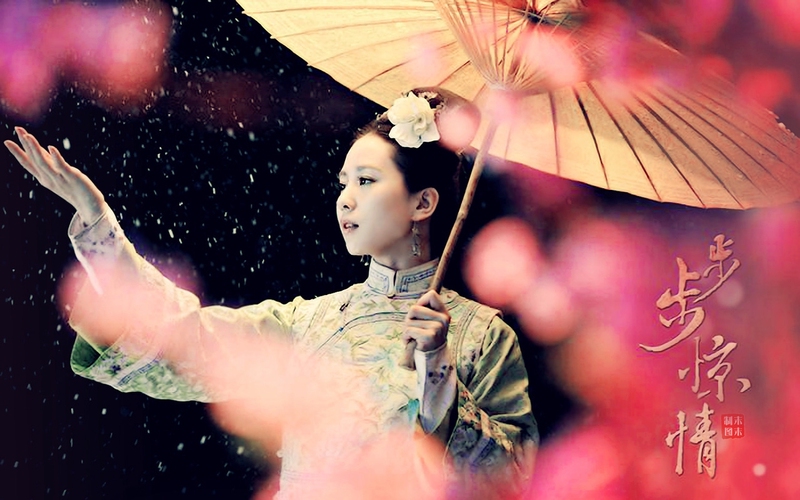 First of all, it is a relatively old historical drama. It doesn't have the flashy, computer-made visuals that many of the recent historical dramas abuse. It doesn't have amazingly beautiful male leads, because who can really shave half his hair and still look decent? But the story is a timeless classic, sometimes funny, sometimes strangely melancholic.
When modern-times Zhang Xiao travels back in time into the body of one of her previous reincarnations, the noble Maertai Ruo Xi, she has to face an unfamiliar world filled with palace conspiracies but also passionate love. All this is wrapped in solid acting and beautiful music.
This particular time-travel story line has been put on screen on multiple occasions. There is another Chinese version of Scarlet Heart (more funny and easy going), a modern Chinese sequel (I mentioned it in my "Top 5 Modern Chinese Drama" blog post) and even a recent Kdrama version.
Also, did I mention it has Liu Shi Shi as female lead? I think you understand by now that I absolutely adore her. Find out why by watching this amazing drama.
---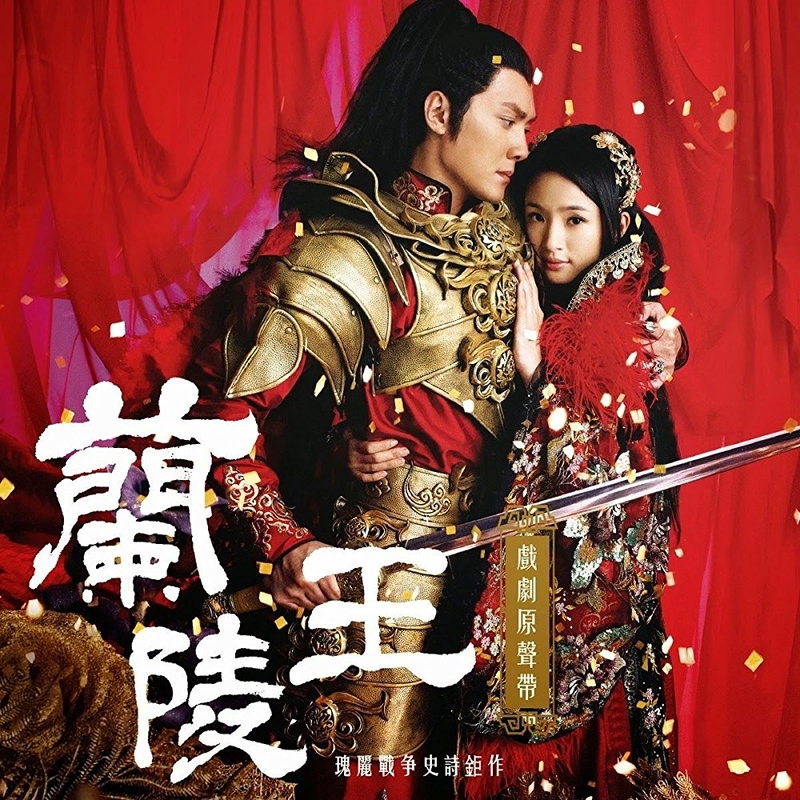 Prince of Lan Ling didn't make it into this top 5, but I still feel I should mention this one. The story itself is not crazy original: we have sort of an ill-fated prophetic love story, a love triangle involving royals and a fresh and caring female lead. The drama is also silly (but funny!) at times, includes strange story twists we could live without, and it could have been a bit shorter.
On the plus side, Ariel Lin (who usually stars in modern Taiwanese dramas) did a convincing acting job, and the main male lead, William Feng, is really good looking. The drama has the "wuxia" tag, but rest assured, if you are like me and you are still not convinced by flying warriors and white haired witches, this drama doesn't overuse these wuxia elements. It is one of those dramas that I enjoyed while watching, but would never watch again. It didn't give me a very lasting impression. Still, I think it is a good summer pick if you like Chinese historical romance dramas and are not expecting to watch something that will throw your life upside down.
---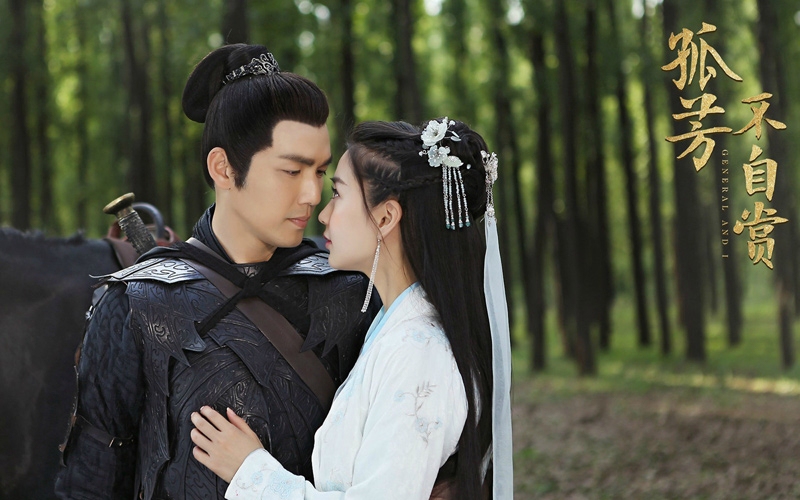 I have somewhat mixed feelings when it comes to this drama. I am currently about halfway through the drama, and I need to admit that the initial enthusiasm died a bit, and I am even pondering if I shouldn't drop this one.
But here is the catch. The drama started out really strong, but kind of lost intensity halfway. The visuals are beautiful, the actors are stunning (I mean, is Angela Baby even a real human being? She is gorgeous!) and the story was fast paced and original with the female lead appearing as a skilled war strategist. Romance wise, the whole element of falling in love with your enemy was just too much for my little heart to handle. But then the story relaxed and started dragging... Once the angst of the main love relationship started to clear, it's like the whole drama was put on hold. I am really struggling with resuming this drama, but somehow I feel it still has a lot to offer.
What are your thoughts? Is the drama worth the 62 episode investment?
---
For more Top 5 Drama Recommendations, check out my KBeauty and Asian Drama Blog – Korea in Beauty.
Have you seen and liked these dramas? What other Chinese historical romance dramas would you recommend?