Popular Asian Dramas & Films Based on Novels 
~ part 2 ~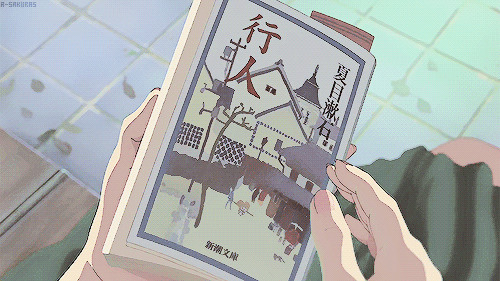 It's been over a year since my first article on book adaptations and here I am again, bringing more dramas and films that you (perhaps) didn't know were based on novels.
I'll try to make this article a bit more informative than the first one and hopefully interest some users in picking up at least one of these gems. 
Feel free to mention your favourite book adaptations in the comment section! 
---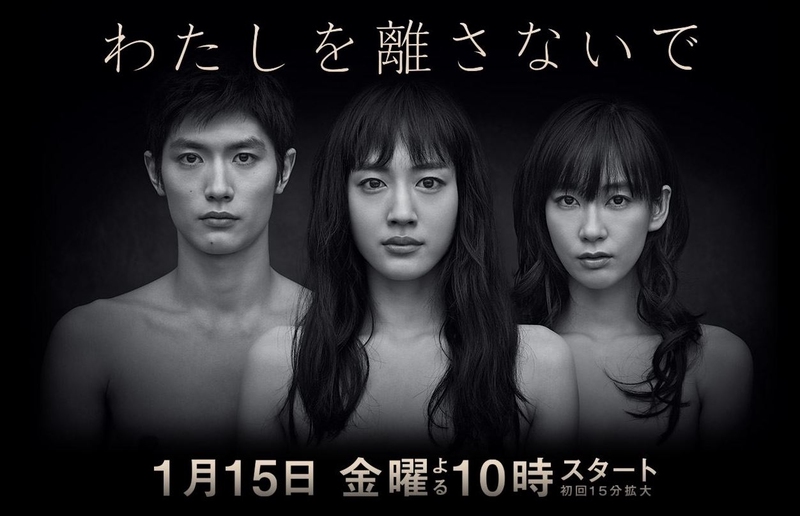 Based on: "Never Let Me Go" by Kazuo Ishiguro (2005)

Genre: drama, dystopia, tragedy, sci-fi, romance
You are probably familiar with the 2010 British adaptation starring Keira Knightley and it was only a matter of time before the Japanese remake followed, replacing Keira with the popular actress Ayase Haruka . 
The plot is very dark, pessimistic and dystopian. I wouldn't recommend either the book or drama to those who are already feeling down. What makes the plot disturbing is the fact that it is not impossible to happen and my theory is that the author criticizes the consuming society that we live in today.
The story revolves around three characters who are born and raised as "donors" or more precisely, clones with the only purpose of having their organs harvested when the need for that arises. That means that they all those donors die as young people without any chance of living normal lives because they are not even considered people. However, they are people with emotions and dreams, and both the book and drama explore how they struggle with knowledge of their rather inhumane role in the society.
It is interesting to note that Kazuo Ishiguro is more famous in the English-speaking world because many forget that even though he is Japanese, he's lived his whole life in England and writes in English. Having said that, you should be able to find his books at the local bookstore or library.
---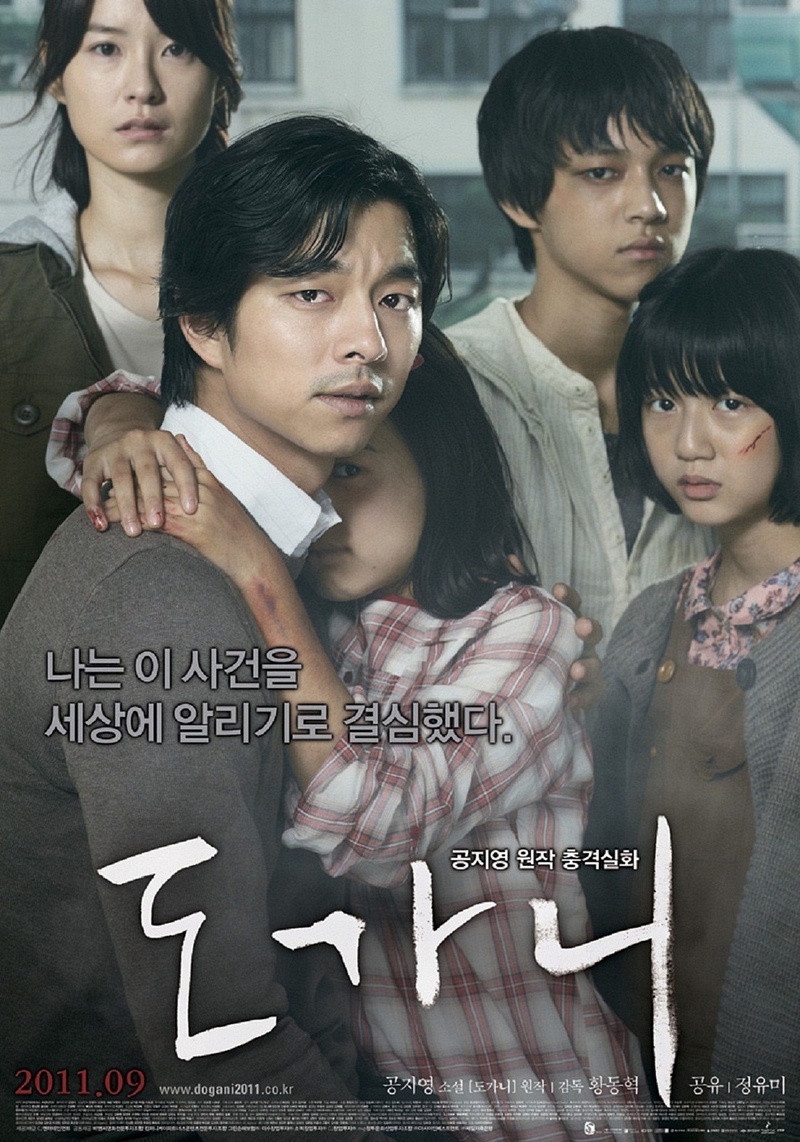 Based on: "Dokani" by Gong Ji Young (2009)

Genre: drama, investigation, disability, psychological, abuse
What makes this novel even more heartbreaking is the fact that it is based on an actual case of mass sexual abuse which happened at the school for the hearing-impaired in Gwangju Inhwa, South Korea.
The story follows Kang In Ho, a teacher who gets settled in a new city and starts teaching at the school for hearing-impaired. Soon he finds out that both the boys and girls are abused by the principal of the school. 
I don't think the book has been translated into English, but perhaps it is possible to find a fan made translation somewhere on the net. 
You have probably heard of Gong Ji Young because of her best-selling book Our Happy Time which has both the movie and manga adaptation Watashitachi no Shiawase na Jikan. It is currently her only book that has been translated into English. If you haven't heard of it, make sure to check it out!
---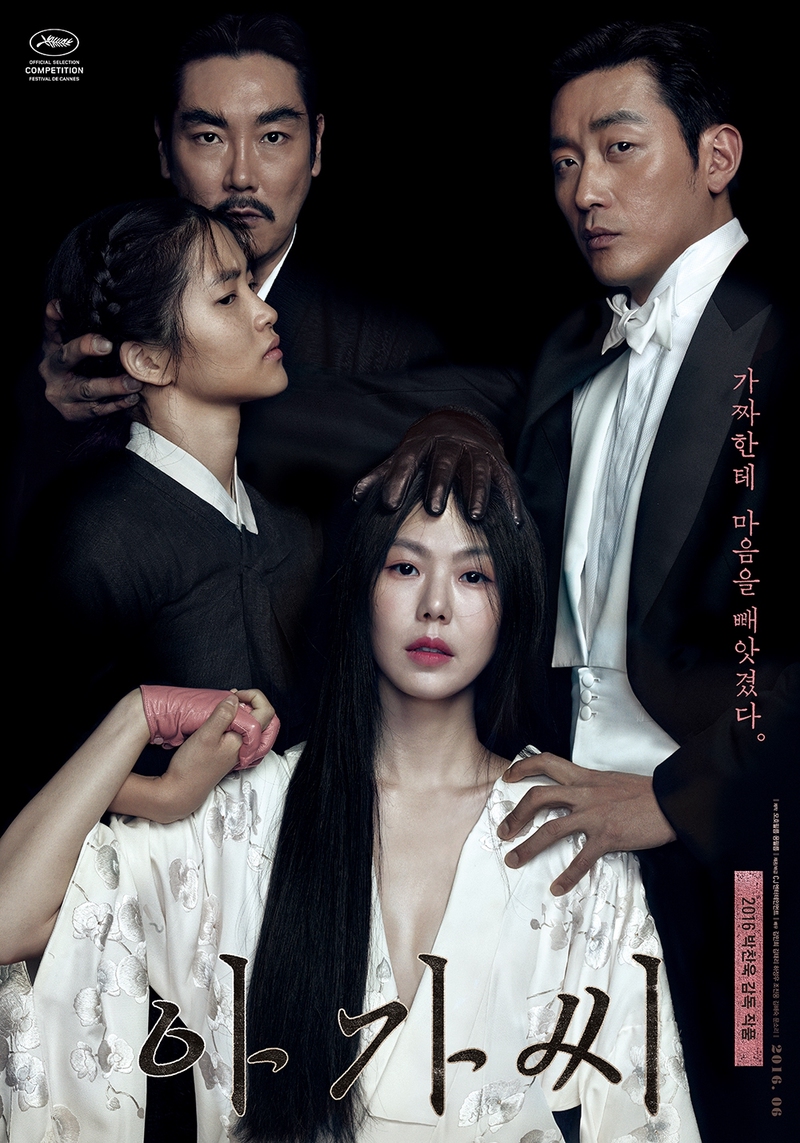 Based on: "Fingersmith" by Sarah Waters (2002)

Genre: mystery, historical, romance, drama, f-f, erotic, mature
If you enjoyed this Korean movie which is filled with amazing twists and spicy scenes and set in 1930s colonial Korea, then you might like to know that it is based on a historical crime novel set in Victorian Era Britain. 
Sarah Waters is a famous Welsh novelist who is known for strong lesbian heroines. In Fingersmith, the wealthy heiress Lady Hideko is named Maud Lilly; while her maid Sook-Hee is an orphan named Sue Trinder.
---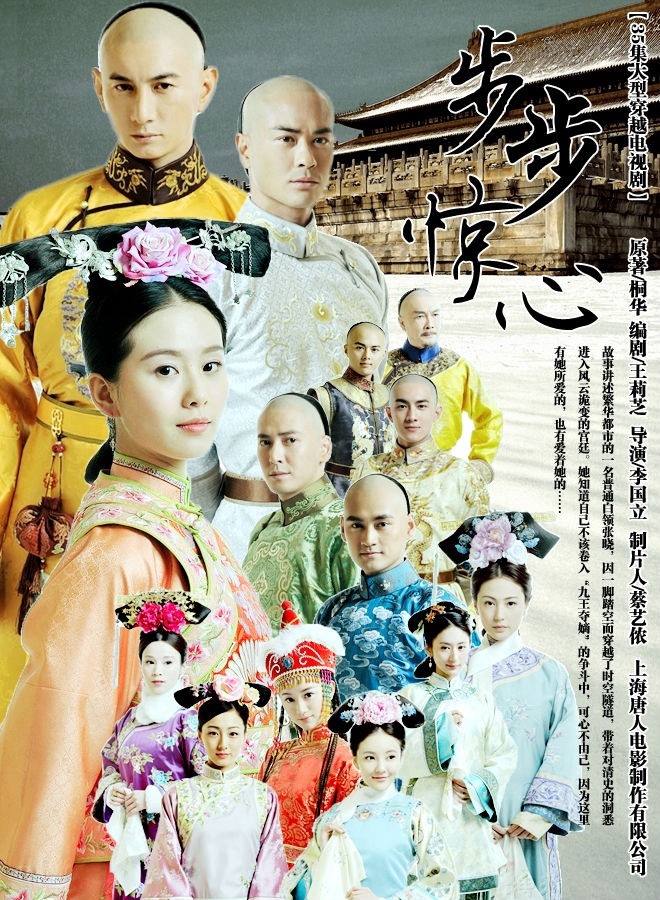 Based on: "Bu Bu Jing Xin" by Tong Hua (2005)

Genre: romance, historical, fantasy, drama
This online novel became so much popular in 2005 that it got republished by various publishing houses and Tong Hua even added an additional 30,000-word epilogue a couple of years later.
The story follows a girl who travels back in time to the Qing Dynasty (18th century) through a car accident.  She must find a way to return to the 21st century but until then she has to act according to the rules and pretend.
If you are interested in reading a novel (it hasn't been officially translated yet), you can find the chapters HERE.
---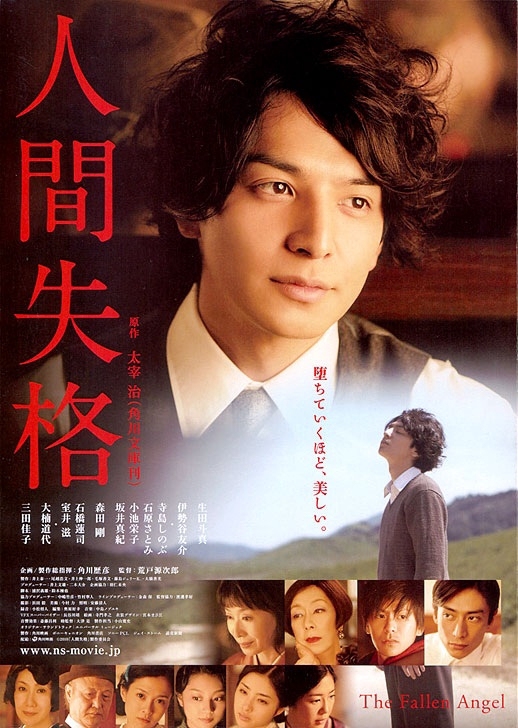 Based on: "No Longer Human" by Osamu Dazai (1948)

Genre: psychological, drama
No Longer Human is a psychological drama about a man who is unable to reveal his true self to the others and unable to connect to the world he lives in. 
It is likely that it depicts the stress disorder Dazai suffered from while writing this novel. It is interesting to note that this is the second best-selling book ever in Japan and Dazai is also one of the most known Japanese novelists who also committed a suicide with his mistress by drowning in a canal.
---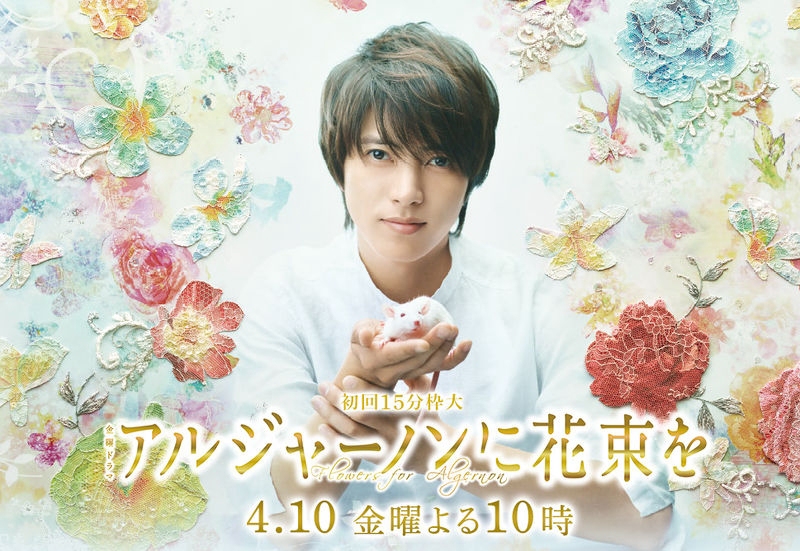 Based on: "Flowers for Algernon" by Daniel Keyes (1966)

Genre: life, tragedy, sci-fi
Flowers for Algernon was originally a short story published in 1958 and republished as a novel in 1966. The novel is famous for dealing with many sensitive, ethical and moral themes such as the treatment of the mentally disabled. Ever since its release, this novel has been taught in schools around the world but because of its sensitive themes, it was also many times banished from the libraries. 
Apparently, the novel was inspired by the events Keyes witnessed while teaching English to mentally disabled students and when he saw how their mental state regressed after being removed from regular classes.
The story follows a mentally disabled man who is transformed into a "genius" with a high IQ through a surgery; however, as his intelligence gets increased, his relationships with people around him deteriorate alarmingly. 
---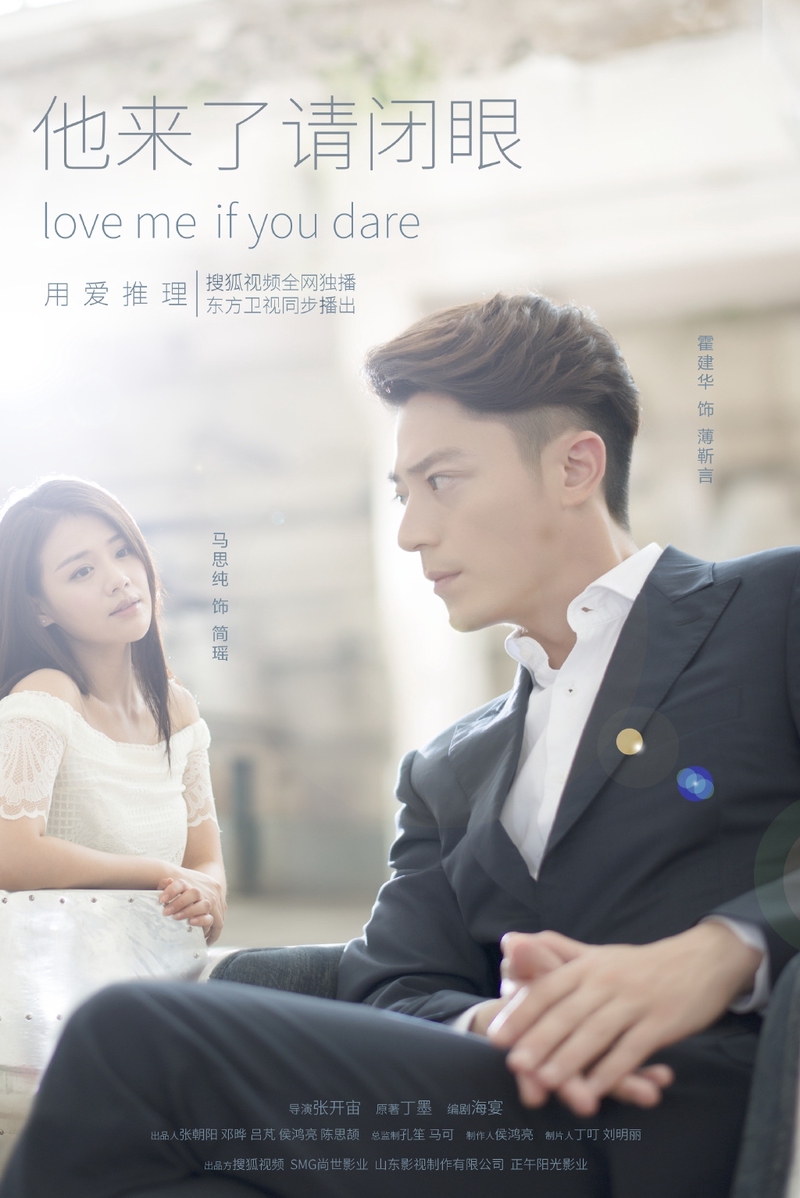 Based on: "When He Comes, Close Your Eyes" by Ding Mo (2014)

Genre: detective, investigation, mystery, romance, suspense, thriller, crime, psychological
Ding Mo (丁墨) is a female novelist who has written over dozen Chinese novels, including When a Snail Falls in Love. Her books haven't been officially translated into English but you can find this one translated HERE.
The story follows an eccentric detective and a woman who helps him with his crime investigations. 
---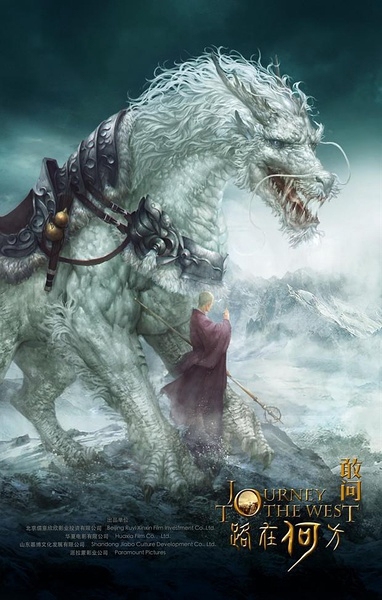 Based on: "Journey to the West" by Ruzhong (1592)

Genre: classic, adventure, comedy, action, folklore
Journey to the West is one of the Four Great Classical Novels of Chinese literature. It has roots in Chinese folk religion, Chinese mythology, Taoist and Buddhist philosophy. The Chinese simply love it and make at least one adaptation per year. It is really a masterpiece that shows the unique side of Chinese history and culture.
Currently, there are around 25 film adaptations and 12 drama adaptations. It is possible to find different versions of the novel in English, including the one called "Monkey: A Folk-Tale of China" by Arthur Waley.
I would personally recommend Journey to the West: Conquering the Demons, Wukong and The Monkey King as outstanding film adaptations. 
---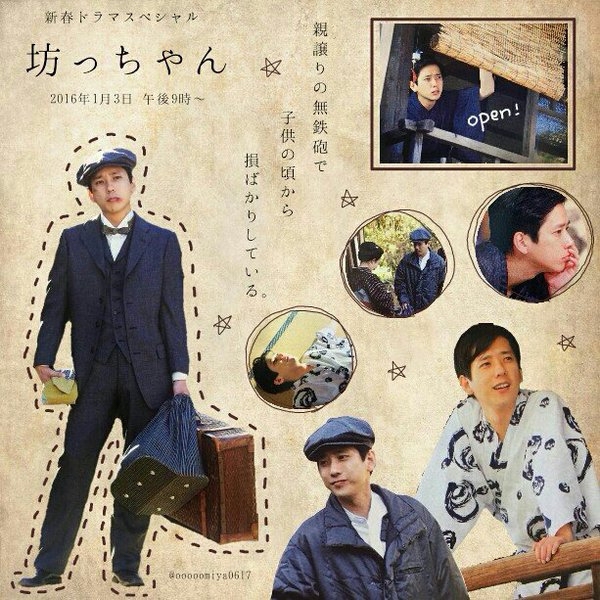 Based on: "Botchan" by Natsume Souseki (1906)

Genre: life, school
Botchan is one of the most widely read novels in Japan. It was translated as "The Times of Botchan" in English.
The story follows an arrogant and ambitious young man named Botchan who also believes in integrity and honesty but clashes with his students and colleagues. The major theme of the book is morality. 
---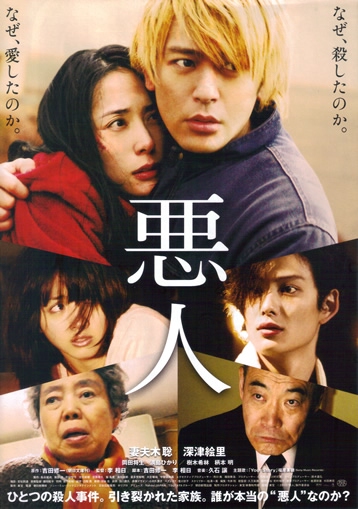 Based on: "Akunin" by Shuichi Yoshida (2007)

Genre: life, drama, thriller, crime
Yoshida was awarded the Osaragi Jiro Prize and the Mainichi Publishing Culture Award for this outstanding and tragic noir thriller that deals with loneliness and alienation. 
The actors were praised for their performance in the movie adaptation which went on and won five Japan Academy Prize awards.
---
Have you read any of these novels or plan to?
Are there any novels that you would like to add or see in part 3? 
Thanks for reading and have a nice day! xxx
---
Check out: