Merry Christmas and a very Happy New Year to everyone. Let's start off the new year with some good music, shall we?

2018, however it was, sure was packed with a roller-coaster of emotions for k-dramaland. From "Mother" to "The Smile That Has Let Your Eyes" to "The Beauty Inside" to "My Mister" and so on. Along those heart-wrenching and fluttering emotions came some of the most beautiful ballads as well as bops. Since it's almost time to be over "Stay With Me" from Goblin And "I Love You Boy" from While You Were Sleeping (although I don't see that happening any sooner at least for me) I thought I'd make a 2018 best OSTs round-up.
Although, I've tried to be completely unbiased, when it comes to music, it's just one of those things which fall under the "almost impossible" category, so keep in mind, that some of them you might not agree with and some you'll want to replace with others. Regardless, I hope everyone enjoys the selection and the music. The following list is in no particular order, btw.
NOTE: THIS ARTICLE IS FOCUSED ON THE DRAMAS OF SOLELY 2018 ( THAT AIRED AND ENDED IN 2018 )

---
Monologue by Wheesung (Should We Kiss First?)
I actually haven't been able to complete the entire drama since romance isn't exactly my thing and I didn't wanna to ruin the experience I had so far so it's on hold, but I sure did love the soundtrack. This song is what I would describe the coffee-hour song, when this starts playing I feel like being in a café on a rainy day but not too gloomy, listening to this and just enjoying the ambiance.
Next To You by Peter Han (Mother)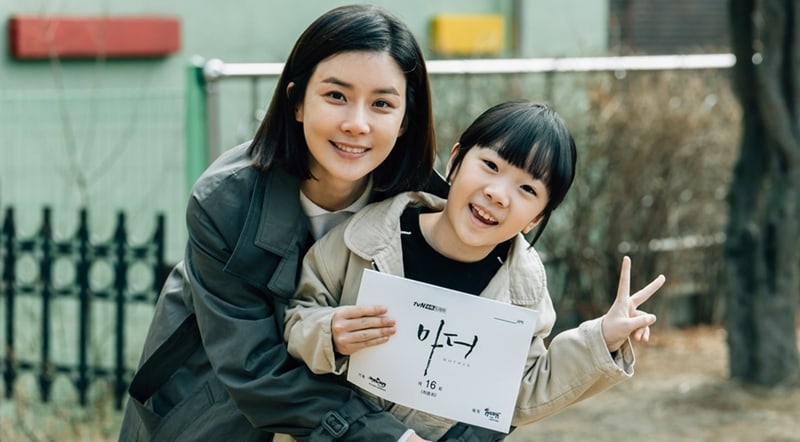 I don't know about anyone else but listening to this makes me feel like I'm being comforted by someone, also I absolutely loved the drama, it was different from other clichéd rom-com dramas and made me appreciate the people around me more.
No Longer Mine by Roy Kim (Familiar Wife)
This was on loop the entire fall, I just feel like it has a kind of autumny vibes about it. Ever since Kookie's cover of "If You" by Roy Kim, I was absolutely in love with all of his works, and Familiar Wife is also one of my favourites this year, and not just because Ji Sung's there, the concept isn't exactly new but the cast made it so refreshing, definitely recommended.
Golden Goat by OHHYUK (Bad Papa)
Not gonna lie, I was excited for this one, simply 'cause Jang Hyuk and two, 'cause I was on a break (watching anime) and I wanted to get back in the "currently watching".  Although I wasn't exactly satisfied, I still got this creepy-indie vibey song I can play till I get sick of it.
Dear Moon by JewHi  (My Mister)
My favourite drama of all time, favourite OST of all time, one of my top 10 favourite songs of all time, written by IU, and Ji-Eun  was the MFL, you bet this was on the list. I don't have a lot to say except if you haven't watched the drama yet just do it, I swear you won't regret it, it has everything one could ask for and this beautiful track among all the other spectacular songs.
Someday by Yi Sung Yol (The Smile That Has Left Your Eyes)
There is something about the song that makes this show way more heart-breaking than it already is. The show itself was a gem, but this song is just so so so sad.
LOVE by Lyn, Hanhae (Are You Human Too?)
This song actually came up on my most played list on spotify this year. Now I know this was one of the controversial dramas that came out this year, honestly I loved it, me having a soft spot for robots (any machines) but really disappointed with the ending, just way too many questions & plot-holes and I HATE plot-holes but the acting was top-notch and so was this song.
Somewhere by O3ohn (Hand: The Guest)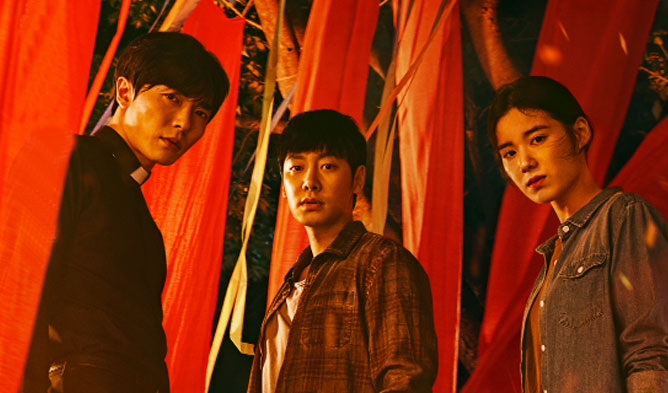 This, THIS! This drama is almost perfect. from the first second, it had me hooked and the last scene just left me speechless, well not exactly last, though. Highly recommended for horror genre addicts, anyone looking for a  quality show and cheekbone lovers too. This drama being cold and strange this song is kind of consoling, it's weirdly fuzzy. Besides, I am clearly addicted 'cause it's on loop for a week now.
Sad March by Elaine (Mr.Sunshine)
In my opinion, Mr.Sunshine was kind of the masterpiece of this year. The drama was brilliant without a doubt and so is the entire soundtrack, you can literally replace this one with any of the tracks in the show, loved all of them.
Waikiki Wonderland by Ulala Session (
Welcome To Waikiki
)
This track is just FUN, you feel like dancing around whenever you hear it. But all jokes aside, seriously, watch this if  you haven't already, the expressions and coincidences, I almost teared up.  It's not just a show it's an experience.
It's You by JEONG SEWOON (What's Wrong With Secretary Kim)
Personally I wasn't a fan of the show but this song is simply amazing, a perfect example of a ballad, in my opinion. 
Let It Pale by Sunbee (Sketch)
Some of you might not recognize this song, so I thought I'd include this 'cause it really deserves more recognition, it's not much but it's such an empty but warm song, seriously underrated.
Now, obviously I can't cover all the amazing songs in this one list, like from Come And Hug Me, Life On Mars, etc,  so I'll link a spotify playlist with tracks below, you can check it if you wanna listen to all of them.
Overall
In my opinion, My Mister and Mr.Sunshine had the best collection.
What was your favourite drama as of 2018? What was your favourite soundtrack?
Share your thoughts and comment down below.