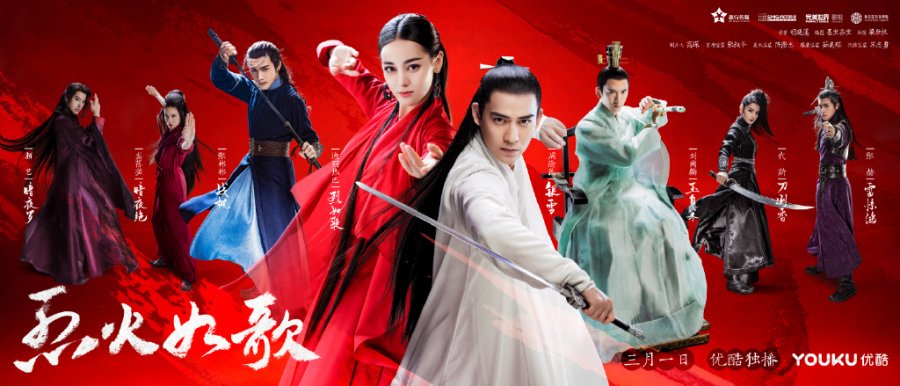 Synopsis:
One young heiress, the three men in her life, and some nearly two-decades-long lies.
Cast:
Vic Chou, Dilraba Dilmurat, Vin Zhang & Liu Ruilin
Air Date:
1st March 2018 on Youku
Facts:

This is the 4th time in two years Dilraba & Vin are starring in the same drama, the previous ones being:

Pretty Li Hui Zhen,

where she was the leading lady and he the second male lead;

Eternal Love

, where both played supporting characters;

The King's Woman

, where they both played the leads, and now

The Flame's Daughter,

where she plays the lead and he is the second lead again.

The drama is based on a

novel

of the same name by Ming Xiao Xi.

Quite a few members of the cast will be familiar to those who've watched Eternal Love.

This is the second period drama for Vic Zhou in 2018 after a six-year drama hiatus during which he got married and had a child.

The drama started filming at the end of March 2017 and was finished at the end of July 2017.

---

Synopsis:

A former Special Forces bar owner invests in a drone designer's company after learning that she might be responsible for his change in circumstances and ends up falling in love with her in his revenge process.

Cast:
William Chan & Bai Baihe
Air Date:
25th March 2018 on Tencent
Facts:

Based on the web novel of the same name by Xiao Hu Ru Wei.
Filming took place between mid-March 2017 and mid-July 2017.
William Chan is a famous Chinese artist most notably known for the C-Dramas The Mystic Nine (2016) and Lost Love in Times (2017) apart from his singing career.
Bai Baihe's last drama was the  2017 Chinese series Surgeons opposite Jin Dong.
Bai Baihe got married at the age of 22 and has a 10-year-old son.

---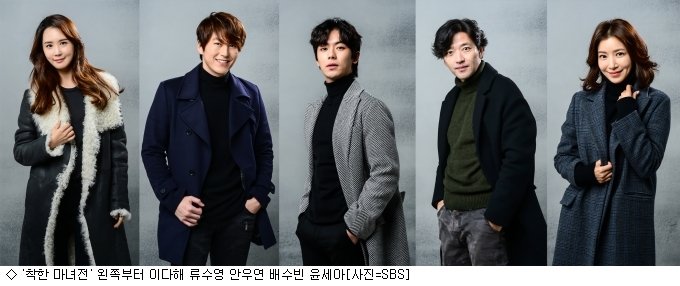 | | |
| --- | --- |
| Synopsis: | Due to yet unknown circumstances, a housewife impersonates her flight attendant twin sister, then meets a co-pilot. |
| Cast: | Ryu Soo Young, Lee Da Hae & Ahn Woo Yeon |
| Air Date: | 3rd March 2018 on SBS |
| Facts: | |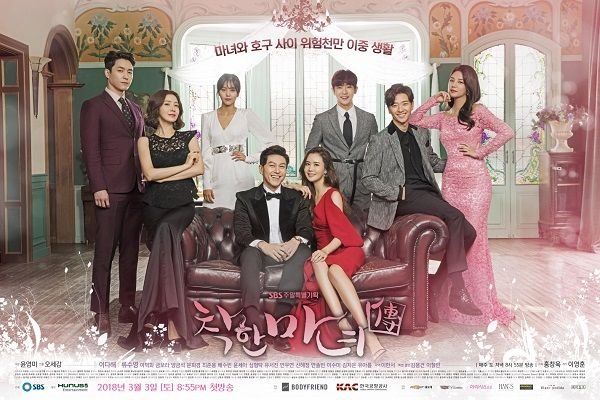 ---
| | |
| --- | --- |
| Synopsis: | A good-looking, intelligent guy in his twenties with multiple jobs plays cupid for people using a pollen which will then make him fall in love with a hard-working police officer, the complete opposite of him. |
| Cast: | Lee Jong Hyun & Kim So Eun |
| Air Date: | 5th March 2018 on OCN |
| Facts: | Lee Jong Hyun is a member of K-Pop idol group CNBLUE. |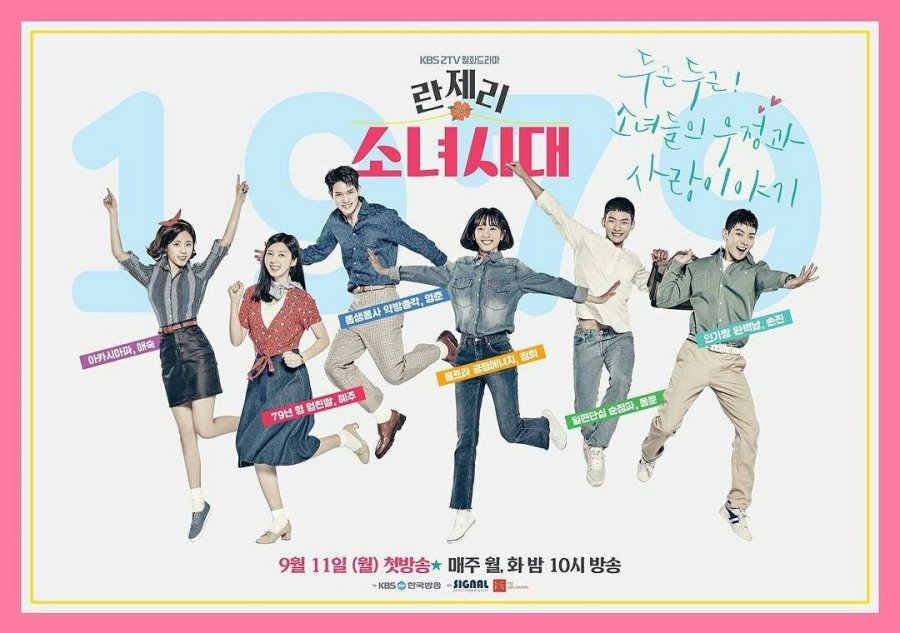 ---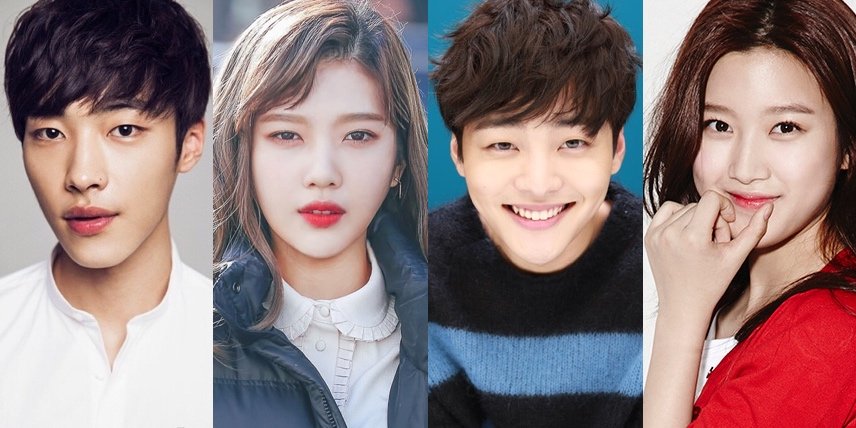 Synopsis:

A young man puts his life on the line in a game to seduce a young woman with a negative view of love.

Cast:
Woo Do Hwan, Joy, Moon Ga Young & Kim Min Jae
Air Date:
12th March 2018 on MBC
Facts:

The drama is a modern take on Pierre Choderlos de Laclos "Les Liaisons dangereuses", an 18th Century French novel with several international onscreen adaptations.
Yeo Jin Goo declined the offer to play the male lead in the drama.
This is Joy's second drama and second lead role since her acting debut in the K-Drama adaptation of The Liar And His Lover in 2017.
Joy is a member of idol group Red Velvet.

---
Which drama are you looking forward to? Drop your comments below!