Have you ever wondered how it could be possible for someone to sing, dance, act, be ambidextrous, play the guitar, perform gymnastics, and be strikingly beautiful?
Behold the magnificent, the elegant, the graceful, the adorable, and the timeless, Kim Ji Won.
Born on October 19th, Year of the Monkey (1992), despite her still progressing repertoire, Ji Won (considered by some as the young KIm Tae Hee), has readily proven herself in the acting industry, been declared by Kim Hanbin (singer, rapper, songwriter & composer) as his muse, and claimed the hearts of people all around the World. 
It was - therefore, surprising and disappointing - to see that this wonderful human being did not have a Stalker's Guide dedicated to her. Hence without hesitation, I jumped on to this opportunity to dedicate my first ever Stalker's Guide to my first girl crush, and to let more people know about how spectacular she is!
  So, 가자 (Let's Go)!  
  WHERE IT ALL  STARTED  




Ji Won made her first-ever television appearance in the LG Cyon Lollipop Commercial with the infamous KPop group Big Bang, after which she was dubbed as 'The Lollipop Girl'. She continued to star in commercials and has still maintained her CF Queen status despite her schedules.
   HUMBLE BEGINNINGS   


1. High Kick! The Revenge of the Short-Legged
The third installment in the High Kick Series, Revenge of the Short-Legged is the story of two neighbouring homes connected through an accidental underground tunnel, and the hilarity that results when a variety of eccentric characters interact. 
Ji Won portrays the character of Kim Ji Won, (characters have the same names as original cast members) a smart, seventeen-year-old high school student who juggles academics, social life and Narcolepsy while proving to be a good friend, tutor, and listener to Lee Jong Suk's character. Her oddities include her obsolete cellphone, which she refuses to let go of as it contains all of the messages and photos her father ever sent her, and her cute pink scooter.


2. Romantic Heaven
An omnibus film in which three strangers whose fates are intertwined in mysterious ways, cross paths at a hospital, while their loved ones battle life and death.
Ji Won portrays the character of Choi Mimi, a young girl who joins hands with the police, after the donor for her mother's operation flees when charged with murder.



3. What's Up?

A musical drama depicting the coming-of-age story of students at an art school, each of whom has their own set of struggles and accomplishments, as well as the need to find their place in life.
Ji Won portrays the character of Park Tae Yi, an innocent country girl who moves to the city with her father in order to pursue her dream of becoming a singer like him but has to face a life-altering tragedy, ridicule for her naivety, and grow up in the process.
   GAINING RECOGNITION   
1. To the Beautiful You
The story of Jae Hee, a girl who pretends to be a boy, in order to enroll at the same all-boys school as Taejoon, the young athlete she idolizes and is inspired by. 
Ji Won portrays the supporting character of Seol Ha Na, a gymnast who hails from a rich family and calls herself 'The Nation's Fairy'. She appears to be spoiled and conceited but harbours sincere feelings for Taejoon (portrayed by Choi Min Ho), her childhood best friend.

2. The Heirs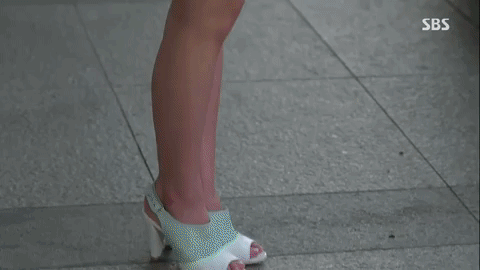 The drama follows a group of rich, privileged high school students, and Eun Sang, a girl from an impoverished background who gets romantically entangled with two of them.
Once again as supporting cast, Ji Won portrays the role of Yoo Rachel, the chic and haughty heiress to a clothing company, and fiancee to Lee Min Ho's character. She serves as one of the antagonists and strongly dislikes Eun Sang.

3. Gap Dong
Based on the real-life unsolved Hwaseong murders, this is the story of detective Moo Yeom, who devotes himself to finding the identity of a serial killer whose acts match those of the infamous "Gap-Dong," whose murder spree 17 years ago led to false allegations against Moo Yeom's father. 
Ji Won portrays the role of Ma Ji Wool, a 17-year-old high school student and webtoon artist who becomes crucial to the Gap Dong case when her webtoon titled "The Beast's Path" ends up foretelling the yet to be committed murders. She finds a kindred spirit in the enigmatic Ryu Tae Oh (portrayed by Lee Joon) and is pivotal to his arc.


   CLAIM TO FAME   
1. Descendants of the Sun
This blockbuster drama tells the story of the love, hardships and triumphs of the doctors and soldiers stationed for duty in the fictional land/war zone of Uruk.
Ji Won portrays the character of First Lieutenant Yoon Myung Joo, an army doctor following in the footsteps of her father. She is brave, in the face of love and turmoil, is resilient and smart, and of course, knows how to rock a soldier's uniform.




2. Fight for My Way

 
This slice-of-life romantic comedy tells the story of a group of four best friends, leading underwhelming lives with underwhelming qualifications yet still daring to dream big and fight for their way (roll credits) through it all.
Ji Won portrays the character of Choi Ae Ra, the strong and sassy protagonist who works at the information desk of a department store, yet yearns to become an announcer. She continues to fight for her dreams, and her love, despite harsh adversity and a competitive rival.
Credits: not enough drama (Tumblr)
It was at this moment that I knew...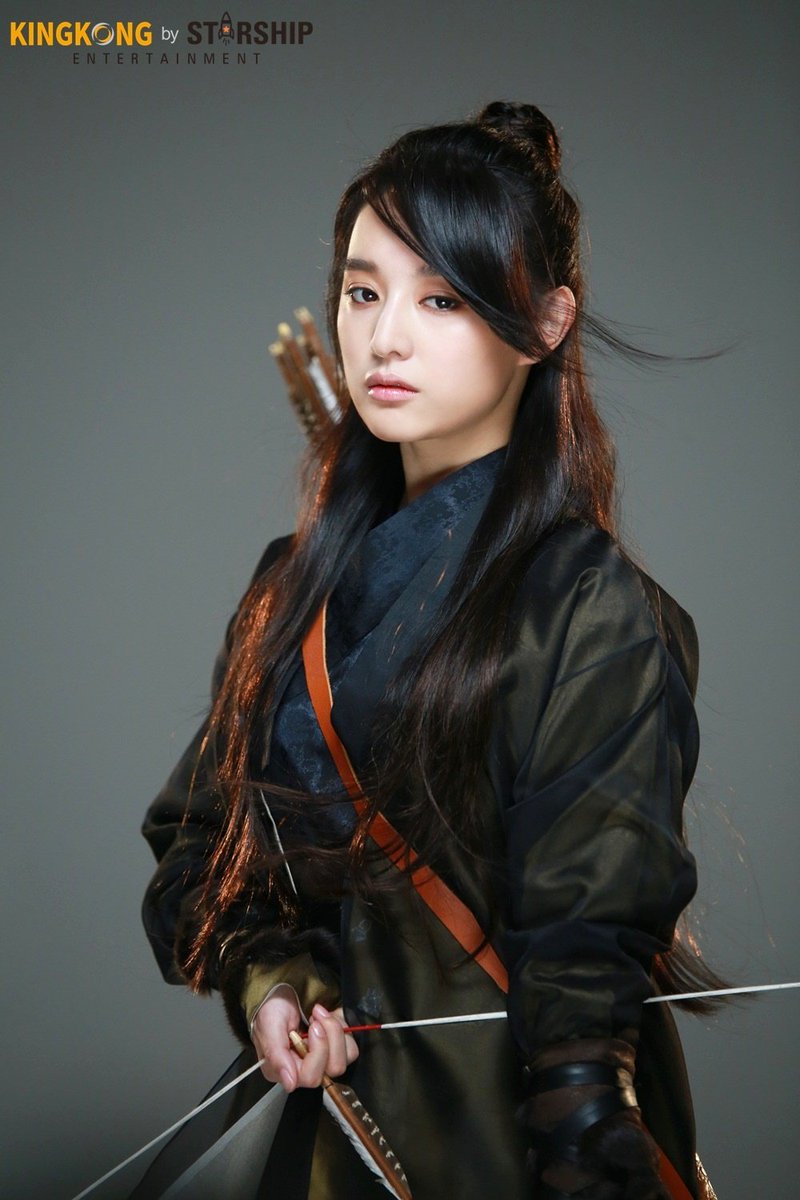 3. Detective K: Secret of the Living Dead
The third installment of the Detective K Series, this movie follows the story of Detective Kim Min and Seopil in 18th century Joseon, who investigate the killings of the readers of the commercial novels written by Cheong Woon Mong.
Ji Won portrays the character of Wol Young, a beautiful woman who has amnesia. She teams with the two, and they discover vampire bite marks on bodies. As they investigate further, they begin to realize that she is somehow closely connected to the deaths.
Other Works:
As a Singer:

Pictorials:
For Lonsdale (2017)

For Basic House (2018)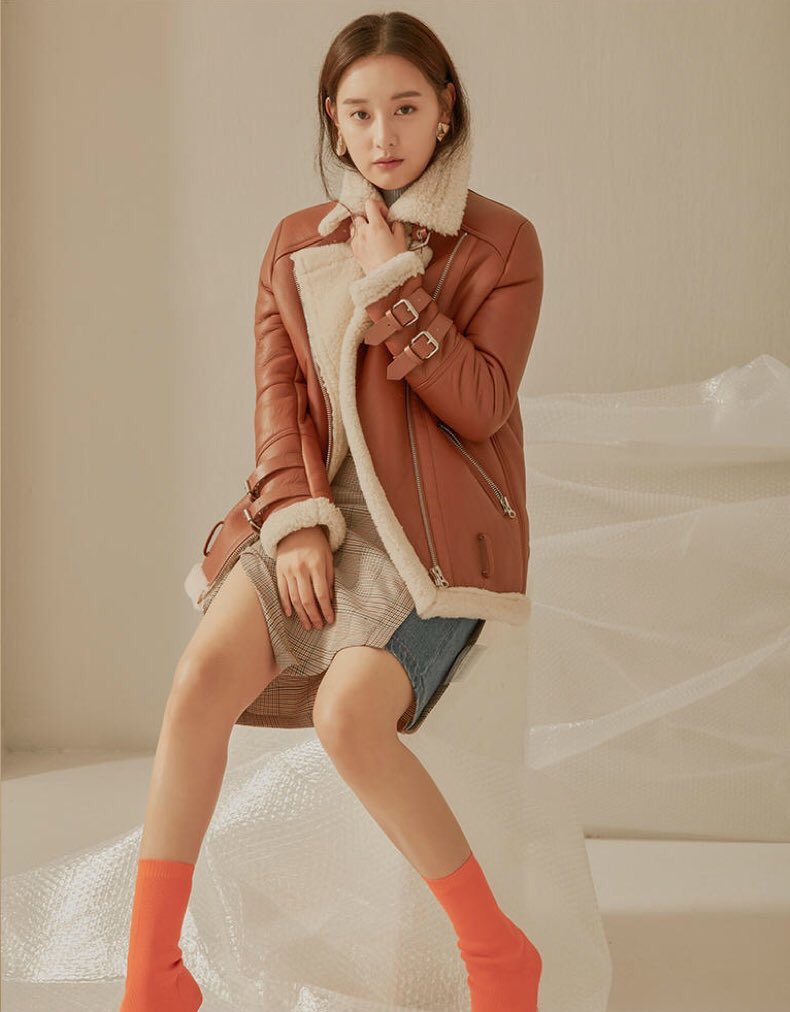 For Grazia Korea September 2018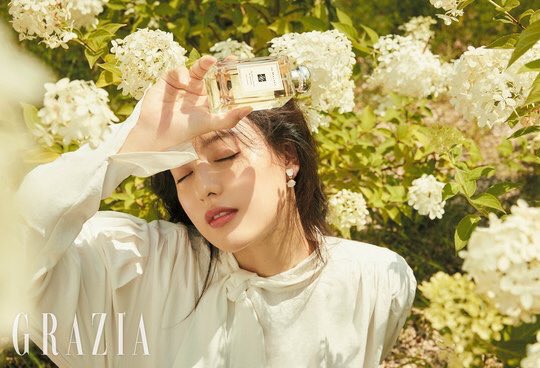 For MakeHeal (2018)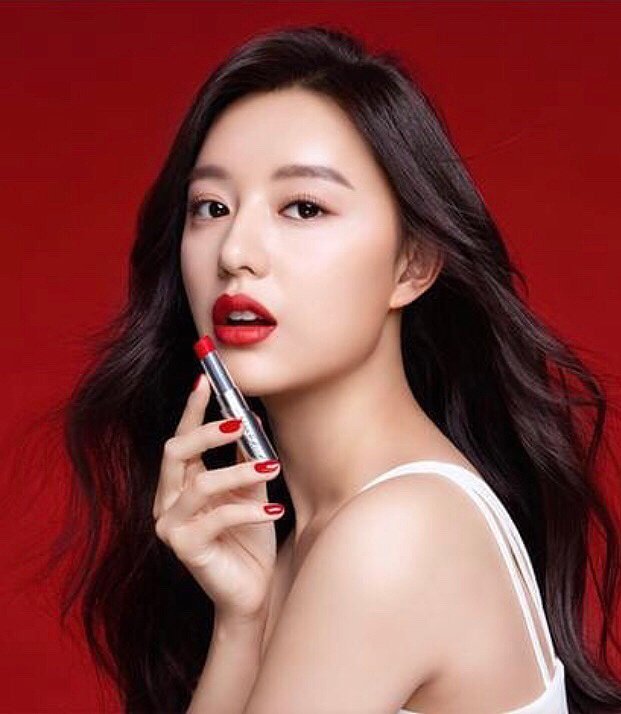 For J. Estina (2017)
---
That was the long overdue Stalker's Guide to Kim Ji Won, 
a wonderful human being who deserves the entire world and more! 
Thank you for reading! 
Love,
Jojo
---
  GOODBYE!