Argon is a gritty newsroom South Korean drama that follows a group of investigative journalists as they deal with issues such as fake news, corporate media bias, white-collar crime, and government corruption. It was aired on tvN throughout September 2017, just a month before lead actor Kim Joo Hyuk died in a car accident.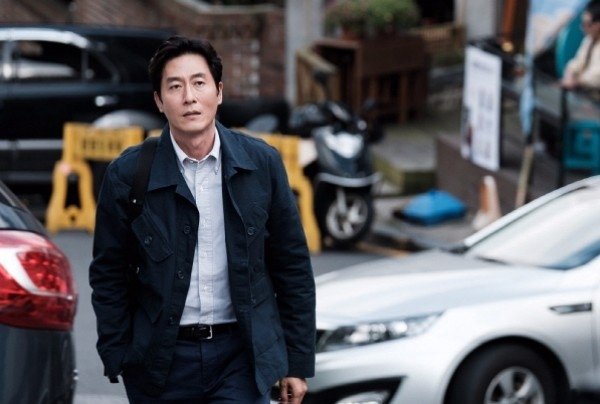 Kim Baek Jin (Kim Joo Hyuk) is a passionate and principled news anchor who hosts Argon, an investigative news program on the fictional news network HBC. After exposing a corrupt official related to HBC's top management, he and his team fight to keep Argon alive, relevant and trusted by the public.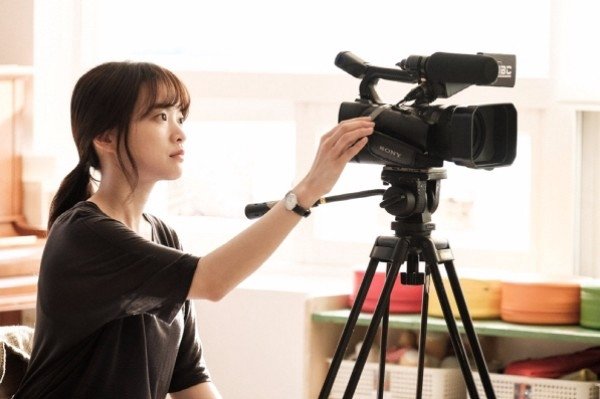 He trains hardworking rookie contract worker Lee Yeon Hwa (Chun Woo Hee) to be an investigative journalist by making her work on a controversial case involving government corruption. While training Yeon Hwa, he continues to expose other controversies with his dynamic team of dedicated journalists and defense lawyer Chae Soo Min (Shin Hyun Bin). There's the comical yet no-nonsense producer Shin Cheol (Park Won Sang), the hardworking and responsible deputy Uhm Min Ho (Shim Ji Ho), arrogant and condescending junior reporters Park Nam Gyu (Ji Il Joo) and Oh Seung Yong (Ji Yoon Ho), bumbling junior reporter Heo Jong Tae (Jo Hyun Chul), the smart scriptwriter Yook Hye Ri (Park Hee Bon) and the pretty yet vapid junior writer Lee Jin Hee (Min Ha). He also struggles to uphold journalist ethics amidst colleagues torn between integrity and practicality, including his mentor Choi Geun Hwa (Lee Kyung Young), boss So Jae Sub (Kim Jong Soo) and bureau director and rival Yoo Myung Ho (Lee Seung Jun). At home, Baek Jin deals with his rebellious teenage daughter Seo Wu (Ryu Han Bi).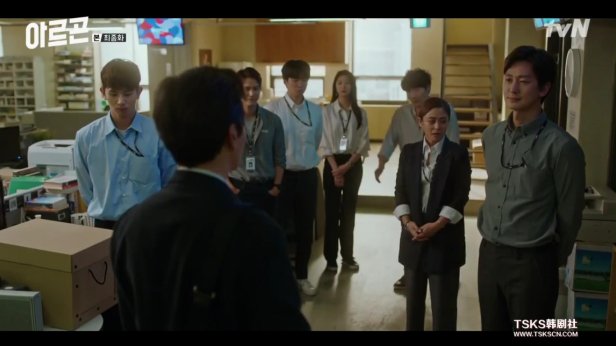 Argon is not just any newsroom drama, but a reflection of the harsh realities of journalism and in life. There are four reasons why it's a must-see:
It deals with a lot of issues that are relevant to the public, particularly fake news, corporate media bias, and corruption. The drama is told largely through the eyes of journalists, so you'll get to watch how far corrupt government officials and rich businesses are willing to go to discredit them and protect their own reputation. But it is also fair in the sense that it also shows that even the kindest and principled reporters are prone to personal bias and unethical practice just to get a report done. Another important thing is that it shows how fake news and inaccurate reporting can put the lives of ordinary people at serious risk. It's a drama that challenges the way we think of what we see in media.
The drama does not solely focus on main characters Baek Jin and Yeon Hwa but also gives equally meaningful storylines to its supporting cast members. Shin Cheol, Hye Ri, and Jong Tae's stories kept the show interesting.

Shin Cheol's report painfully reveals the extent of white-collar crime, while revealing Shin Cheol, Nam Gyu, and Seung Yong's dedication to their craft despite their perpetual complaints and condescension towards others. Jong Tae's episode was a simple yet relatable tale of hard work gone down the drain. His lack of redemption is telling of how life plays out for many employees. Hye Ri and Jin Hee's stories reflect workplace harassment and the perpetuation of toxic structures by women, that keeps other women from succeeding. It was also interesting how Min Ho rose from being an arrogant deputy to a wise and kind leader towards the end.
Another good thing about this drama is that the cast was often spot-on with their acting, portraying journalists as ordinary, fallible, and messy people. They looked very natural, unlike most characters in other dramas that always looked polish and perfect. The characterization is far from perfect though. It portrays Baek Jin's rival Myung Ho as nothing but a wily caricature villain with no reason for being selfish and corrupt other than be practical. Jin Hee's story could have also been explored further, and not just a prop to bolster Hye Ri's conflict.

Argon is a must-watch drama because of its dedication to promoting ethics in journalism at all time, constantly reminding us that there is fulfillment in acting with principles, even if it costs us what we love.
Lastly, it's Kim Joo Hyuk's last gift to the world. His swan song is a performance you'll never forget.