The Ultra Fan Guide to Jang Dong Yoon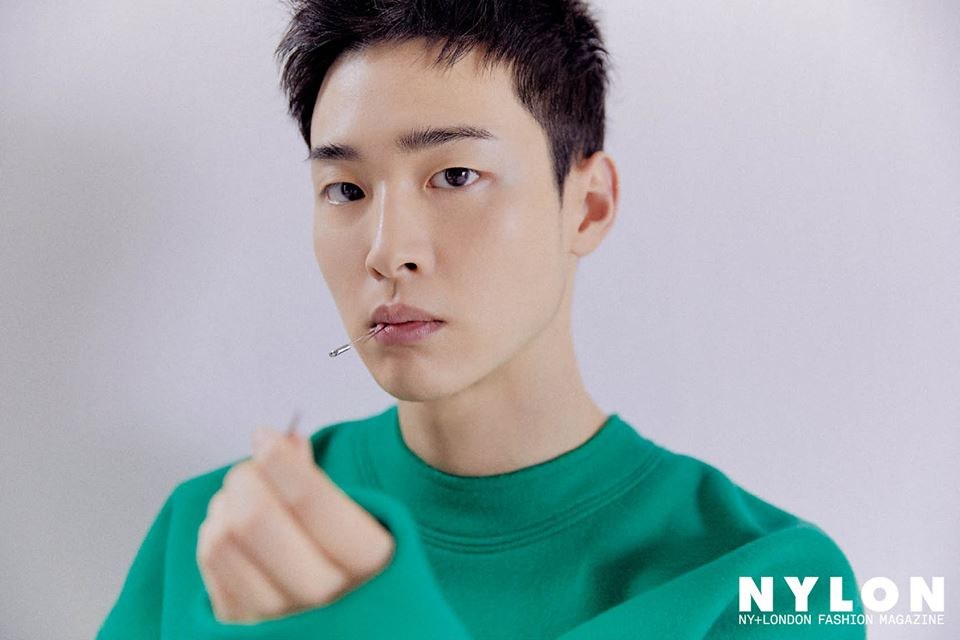 Jang Dong Yoon is currently acting as the main lead in the new drama The Tale of Nokdu and I noticed a lot of people have never heard of him! And as a fan since his debut, I can't let that happen, so I'm here to write an "introduction" for this amazing relatively new rising star everyone should know about~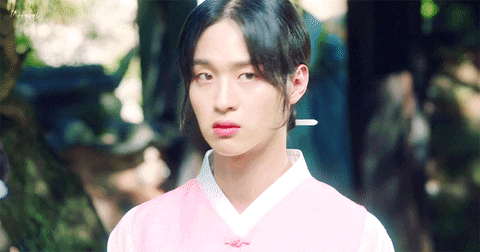 Never heard of him? Don't worry. I'm here to change that.

Basic Facts
Born: July 12, 1992 (age 27).
Hometown: Daegu, South Korea.
Star Sign: Cancer, Monkey (Chinese zodiac).
Height: 178 cm.
Education: Hanyang University, The College of Economics and Finance.
Talent Agency: Clover Company.

Pre-Debut
Back in 2015, before he made his acting debut, Jang Dong Yoon caught people's attention after he appeared on the news for catching an armed robber at a convenience store in a witty and calm manner. His bravery and visuals led him to receive many "love calls" from entertainment agencies.

Debut and Beyond
Women at a Game Company (2016)
Jang Dong Yoon made his acting debut in this short web drama the following year. His character was the only guy (and I believe the newbie?) in his team. The drama was mostly about developing games, with small hints of romance between him and Ah Reum.
I originally watched this for Irene, and I remember the ml as a sweet, shy, geeky, awkward guy, but I just found out while writing this article that it was Jang Dong Yoon! So, technically I've watched all of his work ever since debut. ;p

Solomon's Perjury (2016)

This was Jang Dong Yoon's first main role in a drama, and his character Han Ji Hoon was Lee So Woo (Seo Young Joo)'s mysterious friend, and even though he didn't attend the same school as the rest, he joins their trial as the defense lawyer for the "suspect".
Han Ji Hoon was such an intriguing character, and Jang Dong Yoon did an amazing job in this drama. The cast also consisted of new and "unknown" young actors, and I think this is one of those underrated gems everyone should try.

In this drama, Jang Dong Yoon was the calm, smart, perfect class president that had it all, even the perfect relationship with the school's most popular girl Hong Nam Joo (Seol In Ah). But soon we find out that all of that is just a facade and he's someone who tries to hide all of his real emotions and act the way people expect him to act. In some ways, Ra Eun Ho (Kim Se Jung) made him want to finally shake off his fake personality, and he slowly started to open up and connect with his own emotions. And to achieve that he ends up trying to resolve his past conflicts with Hyun Tae Woon (Kim Jung Hyun).

A Poem a Day (2018)
To be honest, I put this drama on hold after the second episode because it was not the "right time". But from the synopsis here it says "Shin Min Ho is a trainee, but he isn't interested in physical therapy. His grades weren't good enough for medical school and his parents, who are both doctors, made him study physical therapy."
I have heard a lot of praises for this, and even though I've not seen it yet, looking at the pictures and gifs of this drama highlights his many different sides and abilities/characteristics.

Mr. Sunshine (2018)
His appearance in this drama came as a delightful surprise while I was watching this drama. His first appearance was in episode 17, and he was the cherry on top of this amazing drama.
Joon Young was part of one of the noble families that got destroyed by Lee Wan Ik. He and his friends joined the army with forged documents just to steal the weaponry and start their "revenge" plan, but they get caught by Eugene (Lee Byung Hun) right away. And so we get to see these foolish young boys work hard and learn how to defend their country in a beautiful, heartbreaking story... Again, looking for screenshots, I'm tempted to rewatch this drama soon, ;)

Just Dance (2018)
And this is Lady Kim's debut xD Jokes aside though, the cross-dressing in this drama was not the main focus, it only happened once (or twice?), and no one ever believed he was a girl -I mean look at those arms. ;)
This drama was more of a female-centred plot, and they didn't focus on Kwon Seung Chan as much as the others. He was just a teenage boy interested in dancing, but he had to hide that fact from his friends, and so he'd sneak in the dance club's practice room to secretly learn from them until Kim Si Eun (Park Se Wan) catches him hiding in the closet. :)
Honestly, it's refreshing to have a "normal" character without the "tragic past" or "dysfunctional family". He was just a guy with a passion that learns how to follow his dreams instead of getting tied down by "people's expectation" of what others should do.

The Tale of Nokdu (2019)
Jeon Nok Du is a highly skilled multi-talented man who lived a simple life with his father and brother on a remote island, until one day, they are attacked by unknown assassins. He then goes out the to the mainland chasing one of those assassins and ends up at the widow village. And so he goes in undercover as a woman to find out who's after his family and there he gets tangled in a lot of unforeseen circumstances.
The best thing about this drama isn't that it's a fresh outlook on gender benders, or that he looks extremely gorgeous as a woman, but it's the dedication behind his acting. Usually, it is easier for the girls to just wear baggy clothes, cut their hair and be a "boy", or even for a guy to wear a wig and a skirt -like Ma Boy- and become a "girl", but Lady Kim feels like a solid, believable character/woman, and seeing Nok Du "practice" how to act as a woman while saying "omo, omo! Jinjja?! waenilIni waenilIni" is pure gold. xD
Jang Dong Yoon obviously took this role seriously and studied well; I specifically LOVE the subtle changes in his facial expressions. He can look so pure and elegant in a flash, as opposed to his "original" rugged, tough self.

Other
Music Video appearances

Modelling

And for a little random fun, Jang Dong Yoon's look-alikes. ;p
*click the actor picture for the direct link to their profile ;)

I want to say I became a fan of his acting almost immediately; he has this unique "flavour/colour" while acting that makes it seem as if he's as realistic as possible? His characters are believable as real people, and that makes them feel relatable and normal.
If The Tale of Nokdu is your first time seeing him, then I hope this article makes you want to give his other projects a chance too. Trust me, you won't be disappointed.
Overall, 2016 was really full of amazing newly-debuted actors like Jang Dong Yoon, Kim Tae Ri, Seo Ji Hoon, Woo Do Hwan, Yang Se Jong and Ahn Hyo Seop among many more.


Gif and picture credits to owners, all found around Google, Instagram, Twitter or recap pages. Most of Mr Sunshine's pictures are from dramabeans' recaps.
Info credit goes to Wikipedia, blogs, recap pages, MDL and my memory (one of the side effect from watching too many dramas are that one can easily forget minor details, so I needed basic reminders ;p).