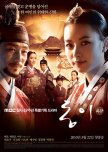 Dong Yi
2 people found this review helpful
I'd just like to say...Dong Yi is definitely a drama in my top 5 favourites. The story was portrayed perfectly and they managed to share the emotions and experiences of the characters with the watchers like the watchers were experiencing them themselves.
STORY
The story was brilliant. Though you should remind yourself that it's all based on true events and the writers merely adapted it to them. A lot of people are intimidated by the drama's length and are often worried about getting bored and the drama dragging on. That is something that does NOT happen in this drama. I felt that each episode managed to capture my attention and keep it. It may seem unlikely, but I felt that each of all the 60 episodes were important and contributed to the story. It was one of my first long dramas, and I'll admit that had I noticed the length before watching it, I probably wouldn't have watched it. Luckily for me, I didn't notice that it was 60 episodes, until I was on the 20th episode and too addicted to give it up. I finished the entire drama in two weeks so I think you can imagine just how addicted I was. There are a lot of unexpected plot twists and events that occur that keep the watchers on their toes, so yeah, don't worry about getting bored.
The love story between Dong Yi and the king was definitely a treat to watch. There was also Dong Yi's relationship with the queen and another character whom appears as a brotherly figure that made me love the drama.
ACTING
The acting was also brilliant. Each actor managed to portray their characters perfectly to the extent that I had to at times remind myself not to hate the villains too much as they were merely actors portraying the characters. It was certainly a drama that got me emotionally involved, and the length actually does contribute to that.
MUSIC
I loved the music and felt like each song went perfectly with the drama and the scenes they were played in. A lot of people don't really like the music in Sageuk dramas because they don't suit their tastes. But what they're forgetting is that it's a SAGEUK drama. It's historical. It would be wrong to have a regular Kpop song as the OST when the whole setting is historical. The music blends in really well with the drama and that's what matters.
REWATCH VALUE
High. I've already rewatched some episodes and can definitely see myself rewatching the drama again in the future. Long dramas are often like that too.
OVERALL
Watch the drama. Don't worry about the length and watch it. If sageuk dramas are your thing, then I can guarantee that you'll like it. And if they're not...then give it a try anyway. Who knows, maybe this will be the drama that gets you into sageuk dramas.
Was this review helpful to you?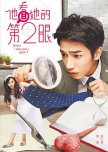 I honestly had high expectations for this drama and so it has really REALLY disappointed me.
The overall story was really good. But this drama could get an award for "Dumbest Main Female Lead" Honestly at times I was shocked at just how dense and stupid her character was. I've read other comments and reviews saying she gets better but I really don't agree. She was terribly annoying throughout the whole thing.
The first 10 episodes were so slow. It took a long time before the plot moved forward. The last four episodes were also very disappointing and I found myself just skimming through some of them. Not enough events took place in my opinion. 20 episodes were too long for the content. It could have been a 12 episode drama instead. The writers had a good story idea and they ruined it.
The music...well that's something else. I really didn't like the music. There was maybe one song that I found acceptable and that was it. I don't think the songs really amplified the emotions of the drama or did anything really.
What I DID like were two things: The acting (specifically Jet Chao and Jasper Liu) and Jet Chao's character (Hu Yan Ze). If it weren't for these two things I would have definitely been unable to continue the drama. I felt most of the characters ESPECIALLY Mandy Wei's (An Xi) were very empty, boring, and bland characters. Jet Chao's character (Hu Yan Ze) was the only exception. His character kept me interested and made me develop a lot of mixed feelings for him. You don't know whether to hate him or like him, but I personally settled for liking him. He was the only well written and interesting character in my perspective, and Jet Chao's acting was superb, which only made me like him more. Japer Liu's acting was also brilliant. Mandy Wei's acting was really good, but her character was just unbearable.
Overall, I would not watch this again, and I would ONLY recommend this to someone for Jet Chao and Jasper Liu. No other reason.
Was this review helpful to you?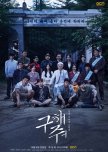 Save Me
0 people found this review helpful
Wow....This drama really was something. One of the best dramas I've watched. I completed it in about two days. The acting and story were phenomenal specifically Woo Do Hwan and Seo Ye Ji. No one could have played their roles better. The music was pretty good and matched the drama theme well. I particularly loved the osts sang by inkii.
So why the low rewatch value? Well, the answer to that is simple, it's just too intense. This was possibly the most intense drama I've ever watched. It was a rollercoaster of emotions but the suspense was MAD. Every episode I could feel my heart pounding in my chest as I shared the anxiety of the characters. It really does get terrifying at some points, though it's not a horror, the events are just so suffocating and horrific but realistic at the same time. Cults like this do actually exist. It such a unique drama. I'm usually someone who loves some romance in my dramas, and although I would've liked something to happen between her and Dong Cheol, I don't even mind that it didn't. The powerful storyline overcomes that.
I definitely would recommend this to anyone who can handle it's brutal and spine chilling storyline.
Was this review helpful to you?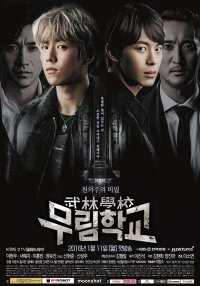 Okay...So I found this drama to be quite fresh, as I'd recently just dropped another drama and had been struggling to find something good to watch. I felt that this drama captured my attention from the first episode. It begins by introducing us to the two male leads, who are completely contrasting in personalities. I personally felt that the second lead outshone the male lead, but others would beg to differ.
I must say, I liked the female lead too. She's quite different from the usual female leads who appear weak and dependant on the male lead. In Moorim School the female lead is as independent as she can get, and has a unique and interesting personality which is portrayed perfectly by Seo Ye Ji.
As for the male leads, well, they have this bond together themselves which I feel is one of the best parts of the drama. Their friendship and 'bromance' is definitely one of the things that I just wanted more of. And though at times it does waver, it still remains throughout the drama. And even those times where it wavers, is due to the strong bond and emotions they feel for each other.
The casting was perfect, and I honestly can't imagine anyone else playing these characters. Each and every actor suited their character perfectly. The acting at some points, could be better though. But don't worry, it isn't that noticeable.
The music...well the music was perfect. It went perfectly well with the drama. Now I'm not saying you have to find the music pleasurable (although I find most of it pleasurable), I'm saying that the music WENT WELL with the drama. The right songs were used at the right times, thus amplifying the emotions we're supposed to feel for each specific scene. It was a great music choice.
My rewatch value for this drama is higher than many others I've watched, so that says something. It'll probably take a little while before I rewatch it though. Nevertheless, the drama was great.
I RECOMMEND!
Was this review helpful to you?