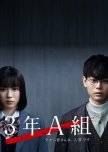 This review may contain spoilers
This drama had been in the back of my mind for a while now. I kept meaning to watch it but never really got around to it until now. And gosh, I'm so glad I finally watched it. It's not often that a show strikes me enough to make me write a review for it, but this one definitely did.
The plot was what first caught my attention. It seemed like it was going to be quite suspenseful and this drama definitely did not disappoint. From episode one, I was invested! And with each episode and each little tidbit of information we got, it just got better and better. It was a lot less predictable when I normally expect from dramas. I never really knew what to expect next. And that ending! I loved it!
The acting was also really good, in my opinion! I really sympathized with all of the students and the actors playing these characters were very good expressing their deep and often complex emotions. I think all of the major actors and even several of the more minor ones did a truly amazing job throughout!
But I think what I liked the most about this drama was the lessons Bookie was trying to teach everyone. He wanted to teach his students the impact our words have on others and the importance of kindness. He wanted to teach them and other social media users that the things we say when we can hide behind a screen still hurt. They are still directed at a real person and those words are knives a lot of them. The lesson of thinking before you post something and really researching something and confirming it's true before jumping to conclusions was such an important one, I think. Especially in today's world because each and everyone of us uses social media and we have all encountered some sort of negativity throughout our time using it.
I think it also reminds us of the harmfulness of "cancel culture" which has become so prevalent recently. Everyone jumping to a conclusion without the full truth is what inevitable hurt Reina so terribly. And we do that in our real lives, too. It reminds us to get the whole picture first. And the scenario with Takechi also reminds us to give people a chance to grow. If we immediately "cancel" someone without giving them the chance to learn from their mistakes, they never will. Nothing is solved that way.
So, I really loved this drama and the commentary it gave on today's society. I think it's a must watch for suspense lovers! And I think the commentary is something important for all of us to hear.
Was this review helpful to you?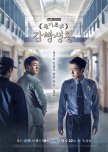 Gosh, I'm not even sure I can put into words how much I loved this drama.
I normally watched romance dramas, just because it's what I've gotten to used to. I'm not exactly sure what compelled me to watch this drama, but I am so glad I did. From the first episode, I knew this was going to be one that would stick with me. I haven't had a drama affect me this much in a very long, maybe ever. Each story this show told touched me in some way or another and I grew to love each of the main characters. I was also amazed by the inclusion of Han Yang, a gay character who wasn't ashamed of that fact! I was upset by the way his story ended, but the love he had for Ji Won was beautiful and I was so happy to see it. It's rare that you come across depictions of LGBT individuals in kdramas that don't see cringey or just offensive. I am so glad the writers were able to display him as more than just his sexuality!!
Each and every episode of this drama was amazing. I don't think there was a single one I didn't like. They all made me feel something, whether it was anger, sadness, or happiness. When a drama can do something like that every episode, its one worth watching over and over again. The last episode had me smiling like crazy and on the verge of tears. I felt like chanting along with Je-Hyeok's fans. Kim Je-Hyeok! Kim Je-Hyeok! Kim Je-Hyeok! The relationships between the characters was so sweet and watching their goodbyes was bittersweet, but I was so happy with the way things ended. 
This is a drama I think everyone should give a try. It really is that well done. I'll probably watch it again in the future!!
Was this review helpful to you?