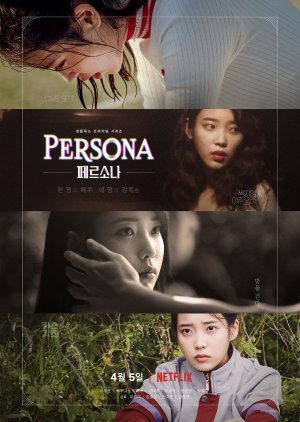 Weird but okay since you'll experience some scintillating acting till the end!
So basically, there are 4 different stories and the first two are damn too awkward, especially the first one which may prevent you from progressing further! But don't do it cuz the last two stories are quite good and I personally liked the 3rd one most.
My pick:- Kiss Burn (3rd) > Walking at Night (4th) > Collector (2nd) > Love Set (1st)...
Story-wise, you'll be disappointed most of the time since a lot has been left for the audience's imagination and these types of stories are not a piece of cake for all viewers but acting-wise. you'll enjoy some serious acting since the stories are quite dark and demand captivating acting.
I'm personally very happy about IU for choosing this series and portraying different types of emotions and expressions. "My Ajusshu" has literally boosted his acting career a lot and deserves a huge credit...Maybe, she started to believe in herself about acting, who knows!
Watching an Idol-Turn-Actress portraying complicated characters so well is definitely a huge plus point and proud moment for us, Uaenas...Long live, our queen and continue to bless us with your magic in the upcoming projects.
Was this review helpful to you?