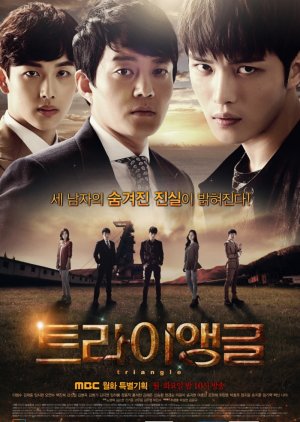 This review may contain spoilers
Reviews are long pending since years back. Since I miss the three brothers, I recently rewatch it again. So here's my rant although it's 2014 drama. The drama's last interesting storyline question is resolved almost immediately. So, since Dong Woo has been taken care of, how does it spend its last hour?

When the writers decided to end my favourite character, I feel cheated. He had such a miserable life, he deserved a happy ending just like the others even if it's just for a short while.

I am confused with the inconsistent way those drama portrays stab wounds. An actual planned assassination attempt wasn't able to kill Dong-soo, but an impulsive attack against Dong Woo proves fatal? Why? I know not all stab wounds are created equal, but I mean in storytelling terms, why was it necessary for him to die? Literally nothing would change about any of the plot if he'd just landed in the hospital and wakes up right at the end in the epilogue.

Perhaps after the stab can just put him in coma state like, forever?
Because Dong Chul keep saying that he felt guilty for not being able to protect his younger brother and also he ever mentioned that he will "try to erase Dong Woo out from his heart/memories" .... and maybe "IF" Dong Woo were in coma state at least Dong Chul able to speak to him and take good care of him since he never had the chance to do so before. It was like his wish came true and I'm so dissappointed of course. But sadly the scriptwriters didn't think that way.

Other than that... all cast were amazing. LeeBeomSom the elder brother feels, KimJaeJoong with his crying scenes, Im Siwan portrays the character naturally & his eyes has the look of lonely person in need of a shoulder to cry on.

Overall good drama for me, but I felt something missing though.. both brothers at the airport without the younger one. SAD.

Was this review helpful to you?