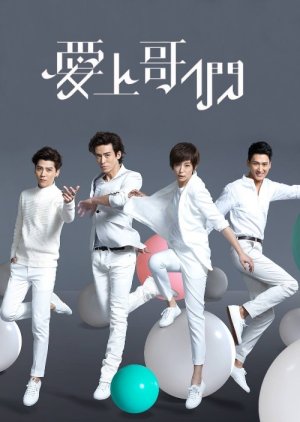 I'm always really hesitant about gender-bender dramas because they become homophobic and misogynistic so easily. But this drama did surprisingly well in tackling the topic, and I loved the main lead for that. For a gang leader, I thought he would be a tsundere, cold, rude male lead—but he was surprisingly affectionate, kind, and open, and I loved how refreshing the relationship dynamic between the main characters were. There were no stupid fights and misunderstandings. Pi Ya Nuo could also pull off both male and female looks, which was a relief because I never once face-palmed and thought, "How could you NOT tell that that's a girl?"

There were some moments that were a little cringey, and there are definitely a lot of cliches that are in this drama. It never got unbearable though. I also have to admit that I really didn't like the ship of Na Na and Qing Yang at first, because it felt so incredibly cliche and they had that one misunderstanding. Their acting was also a little robotic at first, and I felt like Na Na was annoying. They grew on me over time, but didn't match up to the main ship at all.
Was this review helpful to you?