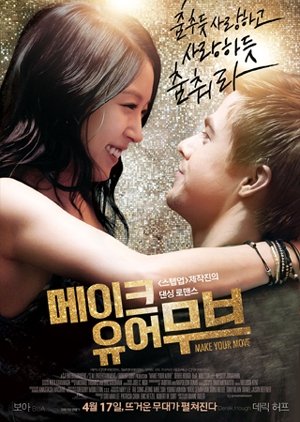 it was fun. but that's pretty much all it was. it was fun to watch but nothing more than that. the dance scenes were great. but everything else was mediocre. the story, the acting and the relationship was cheesy. it was your average dance movie actually. maybe a little below average. but since it is a dance movie and the dances were good i'll give it a 6/10

ps. even though i didn't really found her acting to be natural, boa really saved this movie for me with just existing. and dancing of course. might be the reason i gave a 6/10 cause let's be honest it's actually 5/10

it wouldn't really recommend it but if you have so much free time to kill (like me) and you're looking for something cheesy and fun to watch and you like dancing and boa, then give it a go.
Was this review helpful to you?