Kingdom
0 people found this review helpful
I thought I might be the right guy to write a Review for this Movie as I'm Die Hard fan of Kingdom Manga series and I have watched the Anime adaptation too.
I liked this Adaptation very much. They have spend lots of money on it.
Scenes from China were Gorgeous, Film Sets were Great and Costumes were very Good.
I don't listen to background Music so I can't say much anything about the music, but from what I remember, music was good too.
Now Acting.
I think Kento tried to intimate Shin from the Manga and that's why his Acting was bit off. Intimating a Shonen Hero in Live Action is a bad Idea.
Kanna did OK. If you compare it to her Horrible Acting in Saiki Kusuo, then she did way better in Kingdom.
Ryo performed very well despite doing hard stuff like playing double role.
Osawa as General Ouki did very well. Though my only Problem was that he wasn't that much tall and Muscular than in Manga, but he performed Ouki very well.
And for now the most hardest role in Kingdom series, it was Mountain King Yotanwa's role.
Masami played Yotanwa very well, though her role and Dialogues were short.
To perform a Savage,Tough and Badass Tribal King(Queen) was a very hard role.
But don't expect her to be in Sequel, because Yotanwa doesn't appear much in manga majority of the time.
If you love Action, then you will enjoy this movie very much.
The only flaw of the Movie was it's simple story and Ending.
See I enjoyed the Movie very much but by the time of climax, they weren't able to build up any tension. It felt like Shin&Co easily managed everything. And pacing was off to around climax.
Overall,
For me Kingdom was one of the Best Manga Adaptation and I enjoyed it very much.
I hope they bring us Sequel very soon.
And forgive me for my poor English as it's my Mothertongue.
Was this review helpful to you?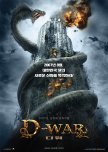 D-War
0 people found this review helpful
When this movie was released, there was huge hype for it. So when I got the chance, I saw it and now I still Regret it.
Yes CGI were good for a Korean Movie but other than CGI, every other aspects of it are worst.
Acting was avarage. Direction is horrible and Story is too. Every second of this movie felt like hours.
I don't even remember if there was music in it.
Action scenes were ok.
If you love Dragons and good CGI, then give it a chance. And remember to keep a painkiller besides you.
Was this review helpful to you?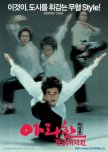 Arahan
0 people found this review helpful
My First Korean Movie (maybe)
I do love Martial Arts movie but there aren't many Korean Martial Arts movie there.
So Arahan was my first Korean Martial Arts film.
It was good and different than Chinese Martial Arts Movies.
Fighting and Action scenes were great and Comedy was good too.
The Bad thing about the film is it's Story, It was above avarage. They could have improved it more.
And the chemistry between Male and Female lead felt off to me.
It's great watch for Martial Arts movie lovers.
Was this review helpful to you?