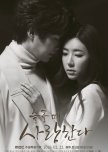 What you need to know is, that the two other reviews (as of 06.12.2019, mmddyy.) both have great points, and I agree with them both. However, I do still think slightly different, because I was completely in love with this drama.
Story: The plot is simple, and has some of the stereotypes. But, it's done so well! You will be completely captivated by the story of the main characters, and having the whole plot being mainly just about the main leads, and still keep you entertained, kudos! I watched all 40 episodes in three days, and I was at the moment in the middle of my exams. That means, over 5 hours a day when I am preparing for my exams, and I care! I just became some captivated by the story, I could bearly take a break.
Acting/Cast: The casting for this drama was well done, I am personally not well acquainted with the main actors of this story, but they did a fantastic job. And the acting, with very few exceptions, was superb and outstanding. The cast really did make you feel everything you were supposed to.
Music: The music was well picked for giving the right vibe to the drama, and scenes as well. And I would actually listen to it from time to time. That's quality!
Rewatch: I think this would be a great rewatch when I want to watch something a little gloomy and poetic again.
All in all: A great, and entertaining drama, that will captivate both your eyes and heart. Sincerely #7.
Was this review helpful to you?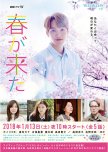 Serien er ganske gripande i måten den fortelje oss om konfliktane innanfor livet til hovudpersonane, ilag med støtteskodespelarane sine. Og det er akkurat dette, som eg personleg fant så bra med denne serien. Akkurat forteljingane/hendingane som skjer eller har skjedd til karakterane i serien. Viss det ikkje hadde vore for dei enormt sterke forteljingane/hendingane, ville eg truleg ha mista interessa for serien allereie etter ein episode, men dei er der. Dette er grunnen til at du burde sjå denne serien, og viss du er fan av EXO eller K-pop så er det vell berre eit pluss at Kai spelar den mannlege hovudrolla.
Skodespelinga frå karakterane er grei, men det er absolutt ikkje den sterke sida av serien. Det varierer litt gjennom episodane og frå dei forskjellege skodespelarane, kor godt skodespelet kjem fram. Men, det er aldri rett og slett dårleg, med unntak av at Kai ikkje snakkar flytande japansk, men han gjer ein ganske god jobb med dette i baktankane.
Musikken i denne serien er ikkje ein sånn WOW denne skal eg laste ned på Spotify og høyre på heile tida, men den passer perfekt med senane og atmosfæren og sjølv om det ikkje er noko eg vil laste ned, så er det utruleg fint å høyre på.
Å sjå serien igjen, er ein god moglegheit, og eg trur eg ville likt å sjå den igjen også. Men, sidan eg ikkje har gjort det, så veit eg ikkje kor god den vil vere neste gang. Den er likevel ein serie eg ser for meg er mogleg å nyte fleire gangar.
Was this review helpful to you?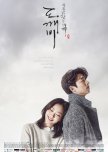 Goblin
1 people found this review helpful
Eg kunne skreve fleire sider om kvifor eg elskar denne serien, og kvifor DU verkeleg burde sjå denne.
Men det du trenger å vite er at alt berre er perfekt, eg trudde eg såg ein film når eg begynte på episode 1 for filmkvaliteten var langt over det som eg var vant til i serier, som eg har sett gjennom livet i norske og engelske serier.
Eg låver at du ikkje vil kunne angre på å sjå dinna serien, så lenge du finnar den i god kvalitet.
Viss du trenger hjelp med å finne i god kvalitet ta kontakt :)
Was this review helpful to you?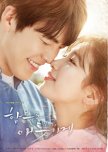 Det viktigaste:
Historien kom fram på eit bra tempo, det er ikkje noko stort mysterie, men det er likavell spennande for du veit ikkje heilt kva som vil skje framover. Dette har veldig mykje å gjere med dei fantastiske karakterane, som skuespillerane våre har.
Eg likte dinna serien veldig mykje på grunn av historia, og korleis vi opplevar å leve med karakterane ettersom dei prøvar å rette opp livane sine, og kvarandres til det ikkje er meir tid igjen, og tårene faller.
Det einaste eg ikkje likte så altfor mykje med denne serien må ha våre dei augeblikka, skuespillarane ikkje kom fram med karkterane sine like naturleg som på sitt beste.
Was this review helpful to you?