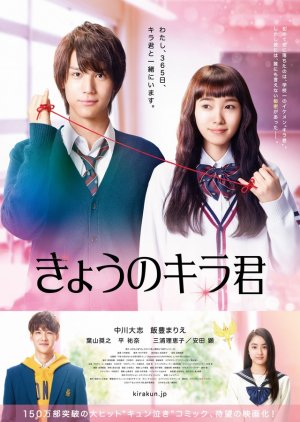 This drama is not bad and not so very good. Because of its cuteness and pureness, it's worth watching for. I like the two leads chemistry, their characters are not forceful and the development was spontaneous. I truly enjoyed the visual of our Yuiji Kira, he is so pretty.

Plot-wise, the story is not that original, we have seen several movies that deals with lovers with fatal illnesses. But what makes this movie significant is their relationship that both portray of their loneliness but was able to catch their time, simply supporting and loving each other. I think this all we need in reality.

This movie is the live-action adaptation of the Japanese manga Kyo no Kira-kun written by Rin Mikimoto. They have said that manga is better than this movie, obviously, in reading the story would be more detailed and it'll explore your imagination.
Was this review helpful to you?