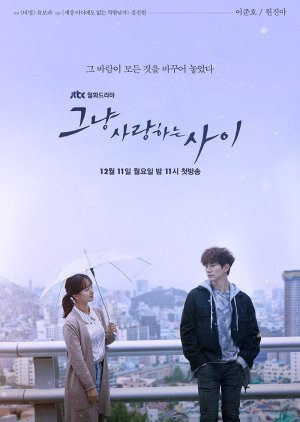 Now I'm not big on re-watching drams or movies. Once I've watched a show no matter how good they are I don't usually revisit them (for some weird reason). But I just finished watching this for the second time. I still remember watching it for the first time and the vast impact it left on me. After seeing so many dramas I can gladly say that this is one easily comes in my top 5 (if not top 3). Here are my reasons why you should definitely give this one a go:

1) The story is heavy. Its about trauma, losing people, youth and yourself in the journey called life. Its about facing your fears, forgiving yourself, others and eventually picking your life's pieces and moving on. The story deals with human emotions....almost philosophically. One can write volumes of literature analysis on how beautifully it depicts loss, pain, wounds and healing. The story is poignantly complex on a human level but very simple from the perspective of story plot. No words can do justice to how fascinating this show is, you have to watch it and experience it.

2) Both the lead actors are phenomenal. Junho is just mind blowing. No words can do justice to his mastery in this show. I had no idea he was part of a group called 2pm (yes I know I am late to the party), had not seen any of his previous shows. But after watching this, I can assure you he's one of my favorite. He deserves all kinds of awards and publicity for the acting chops he showed in this one. His profound attention to detail, his ability to empathize with his character and ingenious ability to be raw on screen is magical to witness. I can't wait to see whats more in store from him. I read somewhere that Won Jin Ah got this role after beating many prospects in a countrywide audition. After seeing her in this show, I would like to say kudos to the casting directors. Great job. This woman has a bright career ahead, she was spectacular as the female lead.

3) No matter how hard I try I can't fault anything in this show. The editing, cinematography, background score, supporting cast.......everything was at its best. Visually this show is breathtaking. The direction is consistent, mellow, thoughtful and very wholesome. Its fairly evident that the makers have put a lot of thought in every detail of the show which makes it a gem that no one should miss.

If you're not someone who gets bored with slow shows with heavy topics or enjoys slow burn romances over hollow fast paced cliche rom coms.....I highly recommend it to you.
Was this review helpful to you?